How to Clean a Vintage Cross Stitch
Over time, a cross stitch will get dusty and dirty. Today I'm sharing how to clean a cross stitch..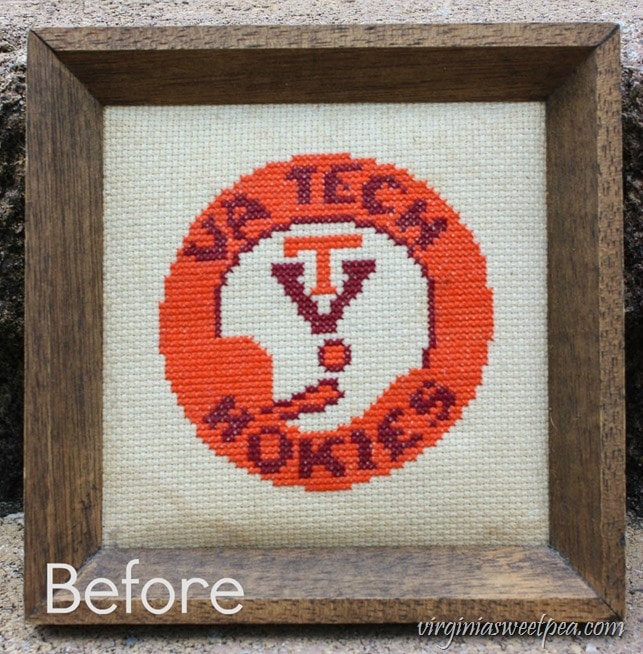 Earlier this week I shared the "Hokie Corner" that I created in our family room using vintage Virginia Tech memorabilia.
A Virginia Tech football cross stitch that my grandmother made back in the 1980's is one piece that I used in my display. The cross stitch had gotten quite dirty over the years, especially since it spent the last 20 years in my classroom.
Before I could use the cross stitch in my display, I knew that I would need to clean it. It ended up being an easy process that didn't take long to complete.
How to Clean a Cross Stitch Picture
Take the Cross Stitch Apart
To take the cross stitch apart. I removed the paper backing that my grandmother glued in place and this is what I found.
I used a pair of needle nose pliers to pull out the points holding the cross stitch in place and then removed the hanger. I saved and was able to reuse the hanger and the brads that held it in place.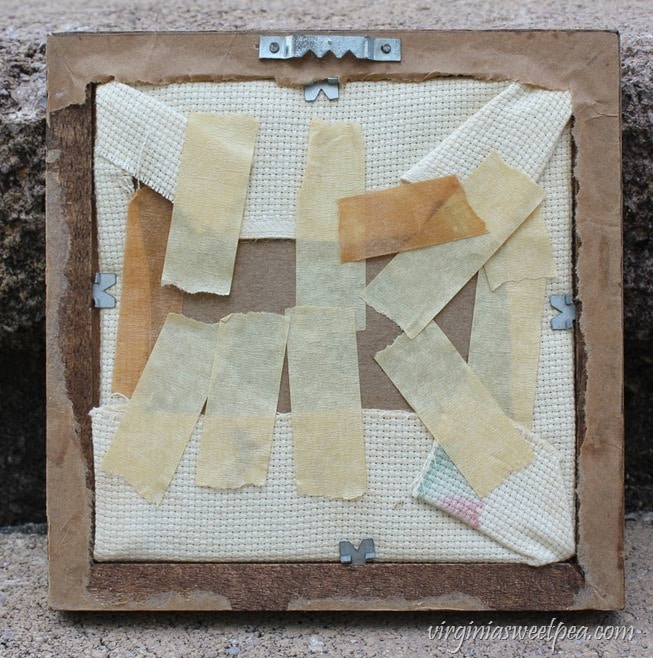 I washed the frame with soapy water and scraped off and removed the remaining paper backing and dried glue.
Granny mounted the cross stitch on a piece of cardboard covered by batting and a thin sheet of interface. I was able to save all of this and reuse it.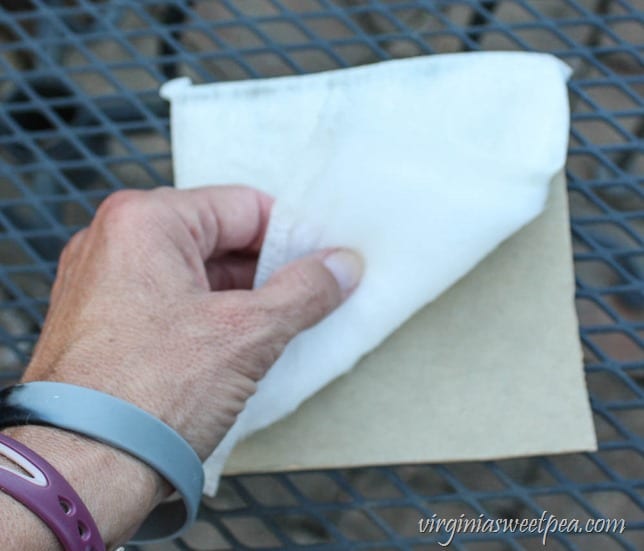 Wash the
To clean the cross stitch, I put some water in a bucket, added some laundry detergent, and swirled it with my hand until the detergent dissolved.
I then soaked the cross stitch in the detergent mixed with water. I meant to do this overnight but we went out of town for the weekend, so my cross stitch soaked for a few days.
After it had soaked, I swished it around in the water to make sure that it was getting as clean as possible.
Then I rinsed it out and spread it on a towel to dry.
After it dried, I ironed it on both the back and front sides.
You can see that it now is clean except where the edges of the cross stitch touched the stain on the wood frame.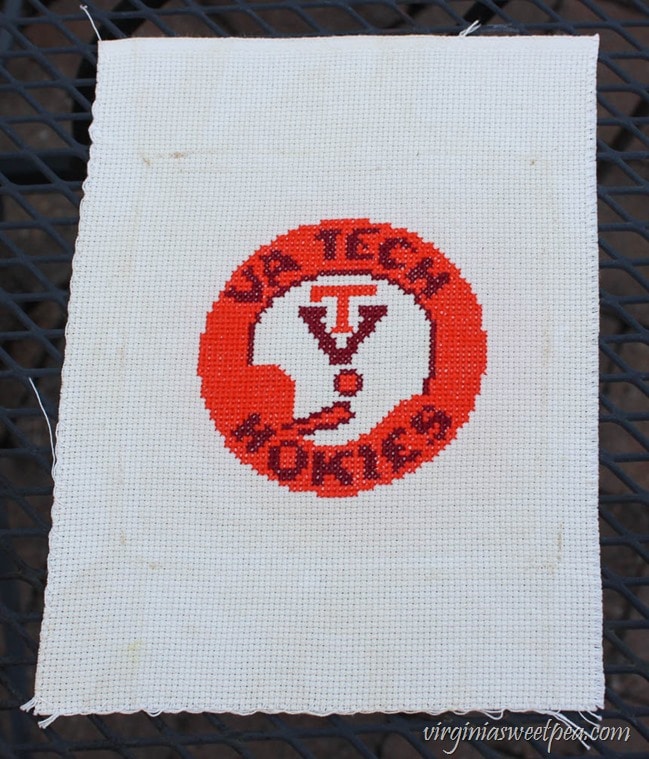 Remount the Cross Stitch
Wrap the cross stitch around the batting lined cardboard and tape into place. Granny used masking tape, I used packing tape.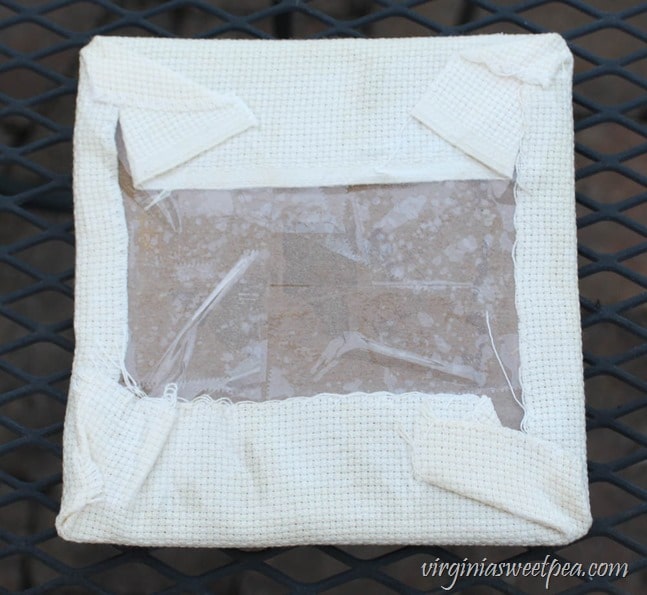 The cross stitch looks so much better after being washed.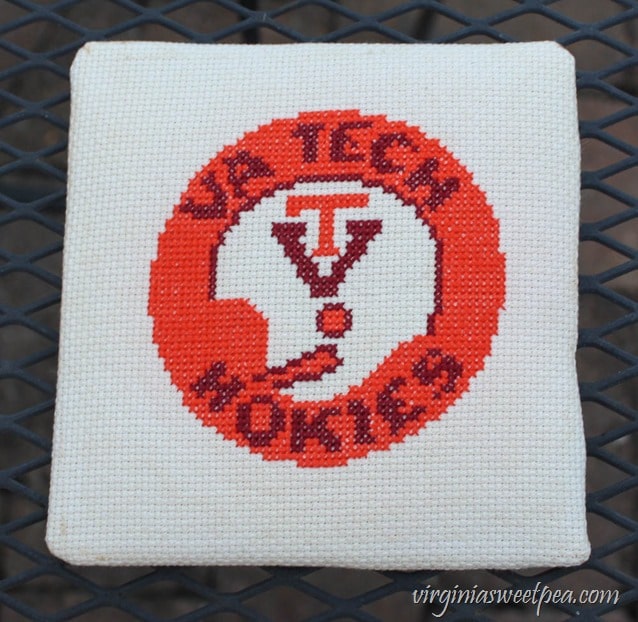 Reframe the Cross Stitch
Use a point driver and four points to hold the cross stitch in the frame. I bought my Logan Point Driver a few years ago and have found it to be quite useful.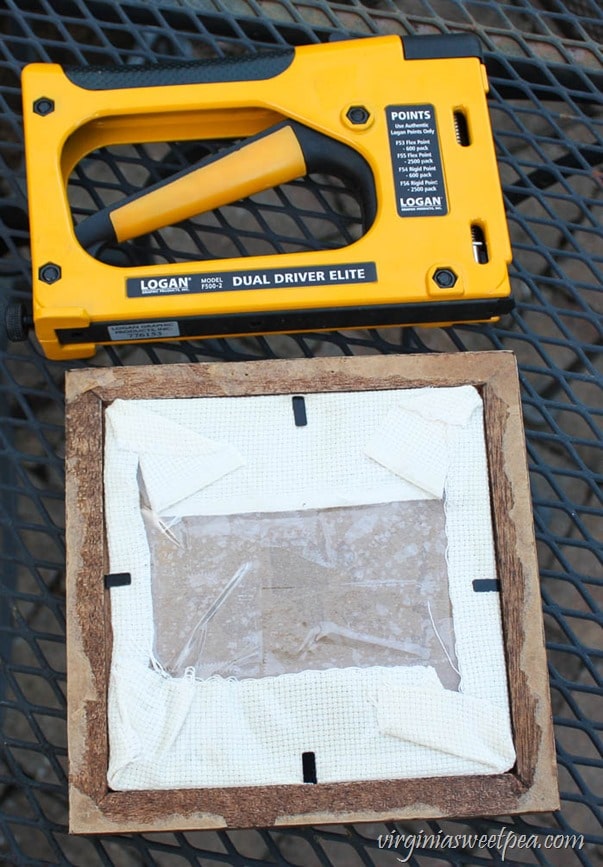 Add Backing
Cut out a square of paper for the back and glue into place. Reattach the hanger. I forgot to take pictures of this step.
Now the picture is clean and ready to be enjoyed for many more years!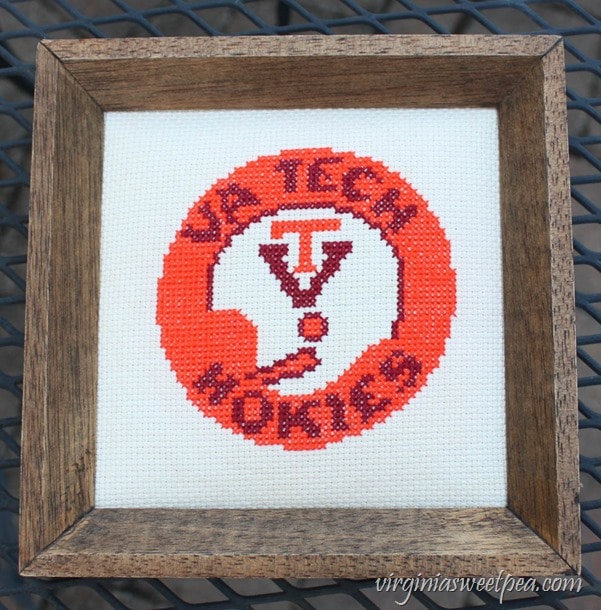 If you use Pinterest, I'd love it if you would pin this project for others to discover.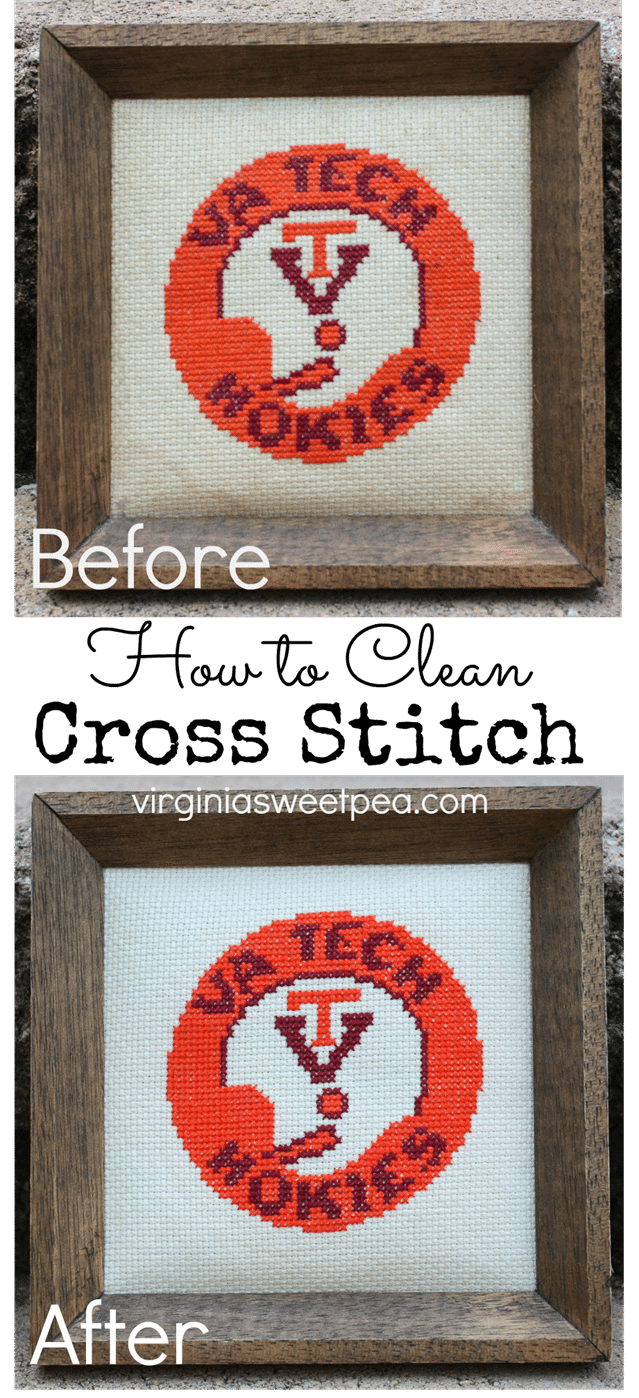 If you see needlework like a cross stitch at a yard sale or thrift shop and like it but it's dirty, don't pass it by. Cleaning it is surprisingly easy!