December Stitch Fix Sneak Peek (Fix #42)
Today is a day off from school (Can I get a Hallelujah, Can I get an Amen) and I'm sharing a sneak peek of my December Stitch Fix box that arrived yesterday. I was already happy when I came home from school yesterday because I knew my break had just started and finding a Stitch Fix box waiting for me was the icing on the cake. I'll try my things on today with no rush since I'm home for the day.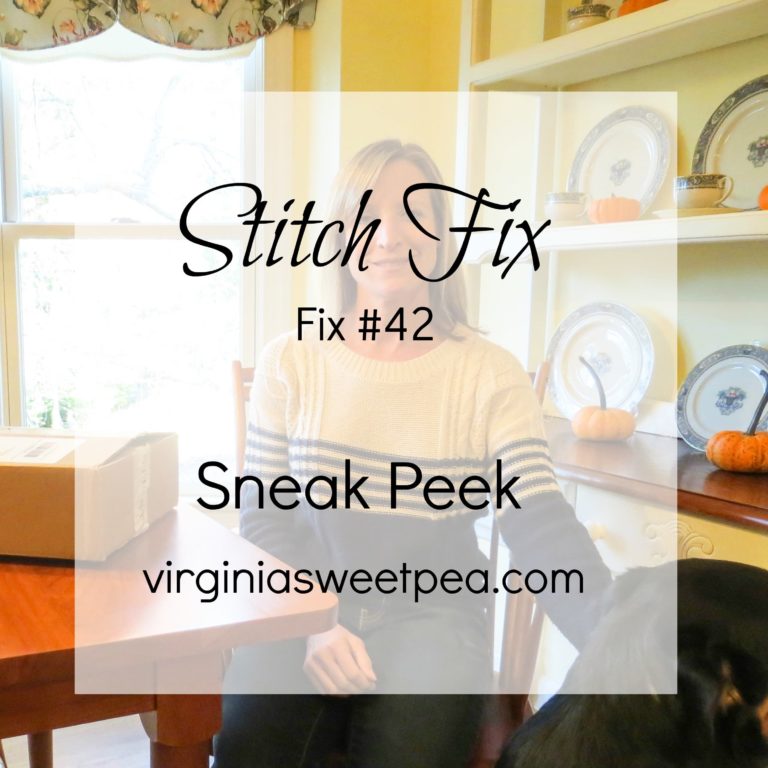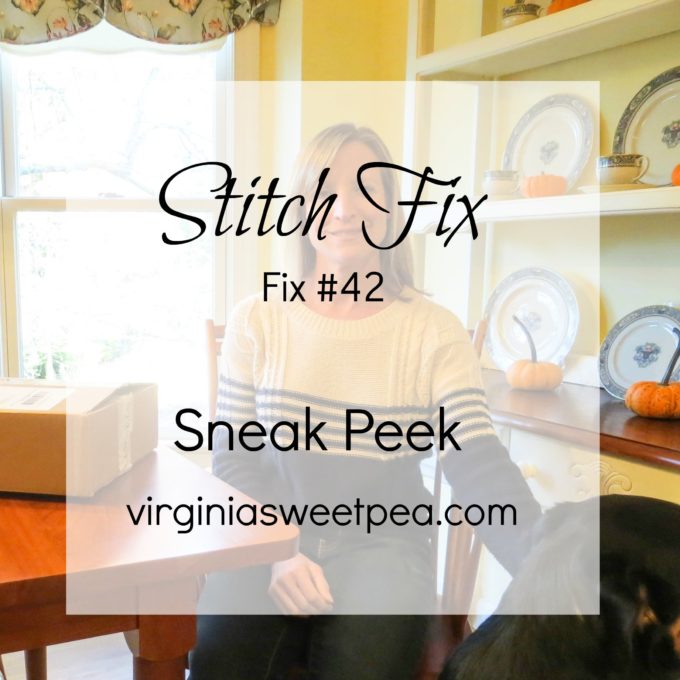 This post contains affiliate links.
What is Stitch Fix
Stitch Fix is a personal styling service. Each month, or as often as you choose, a box containing five items is sent to you based on a detailed style profile that you fill out prior to your first shipment. Items can include clothing, jewelry, shoes, or accessories. A postage paid return envelope is included with the box to make returns hassle free. When your Fix arrives, you have three days to try on your items and to decide what you want to keep and will be returned. Once you've decided on what you want, you can either check out on the Stitch Fix website or by using their mobile app. (So handy!)
You can see all of my Stitch Fix posts here and don't miss my most recent November Fix.
Sneak Peek
I'll share all of the details of my December Fix next week but I thought you might like to see a sneak peek of what came this month. I asked for tops to wear with the Lysse Joylyn Ponte leggings that a purchased last month and also a dress that I could wear to work.

Give the Gift of Style
Do you have a hard to shop for girl or gal on your Christmas list? Give them a Stitch Fix gift card!


If you've never tried Stitch Fix, do it! I so much enjoy the box that I receive each month and what I really love is that I get clothing that I like and I don't have to shop for it myself. Win-win for me!