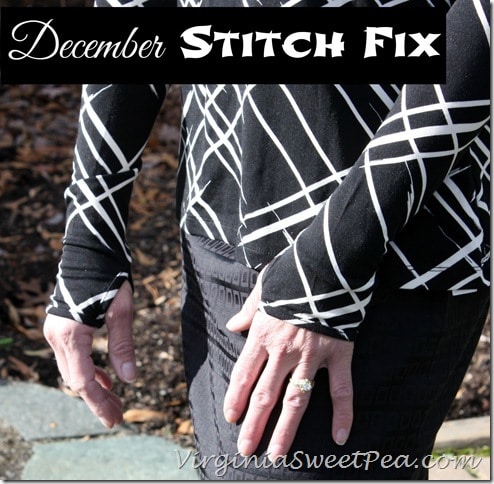 I am a Stitch Fix affiliate and if you make a purchase, I earn a small commission. My love for Stitch Fix is genuine and all opinions are truthful and my own.
It's been a while since I gave a Stitch Fix update. I reported on my first and second Stitch Fix boxes but didn't share my third or fourth box contents. I kept a dress from my third box and a sleeveless blouse from my fourth box. My fifth box arrived on Friday and since it was a long weekend, my photographer (Mr. SP) had time to take pictures of the goodies that I received.
I kept this abstract lines blouse. It's butter soft and won't wrinkle. I also kept this black skirt. I received this skirt in my November box but it was too big. I wrote a comment when I checked out in November that I would have purchased this skirt had it been the right size. I've got my proof that the stylists read the comments left by customers since I now have the skirt in the correct size.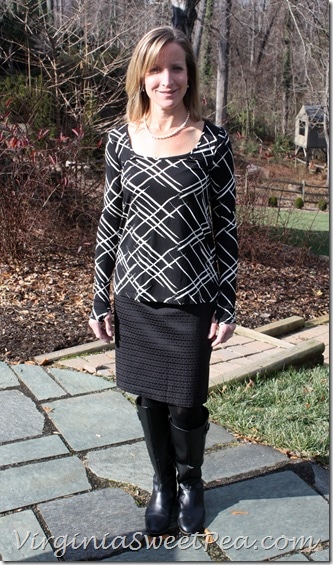 I like the pleated detail in the back of the shirt.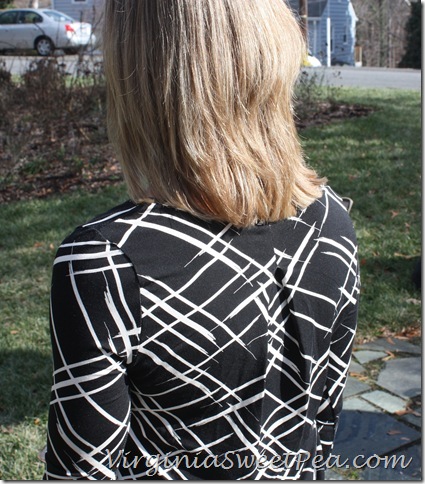 The hand warmers are what really sold me on this top. I love my running shirts designed this way and will enjoy this feature on a cold day.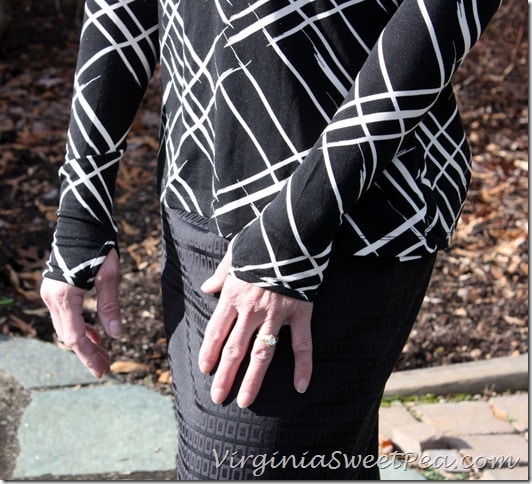 I liked this short sleeved top but didn't want to invest in it at this time of year, so it was sent back.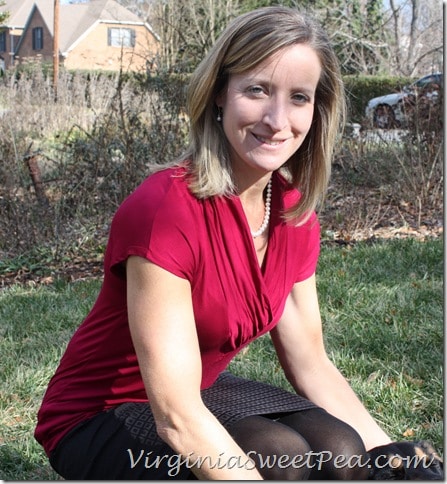 I really liked this peasant blouse but sent it back because it was ever so slightly see-through and at $58 was too expensive for my teacher budget.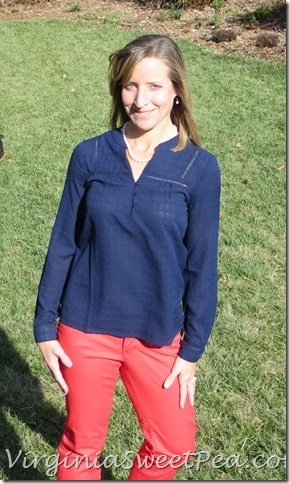 I really hated sending this back because I truly liked it.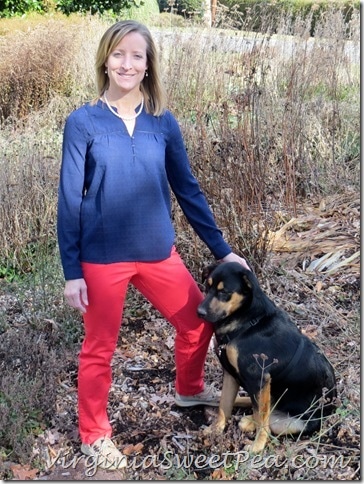 This cowl neck jersey dress was very comfortable but way too low in the front. I really liked the comfort of this dress but felt it needed a belt and didn't want to have to buy something additional for a $88 dress. I really am not crazy about the black tights and boots combo that I paired with this dress. If I kept it, I might actually wear some fun, colorful tights with it. This was sent back and I'm sure a younger customer will buy it and enjoy it.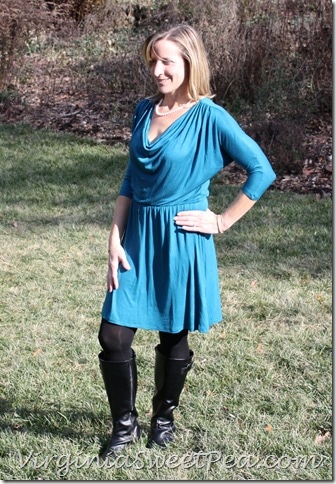 If you haven't tried Stitch Fix, you should check it out. I love getting my box each month because the stylist picks things for me that I'd never pick in a store. I also love the fact that I can put what I don't want in the postage paid envelope and send it back in the mail. Getting clothes this way is so easy and fun.