Vintage Lynchburg Holiday Sale 2013
On Saturday I was a vendor at Vintage Lynchburg Holiday Sale sponsored by the Regeneration girls.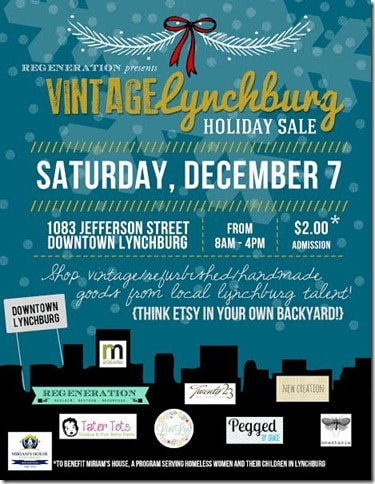 The sale was held in a warehouse on historic Jefferson Street in downtown Lynchburg.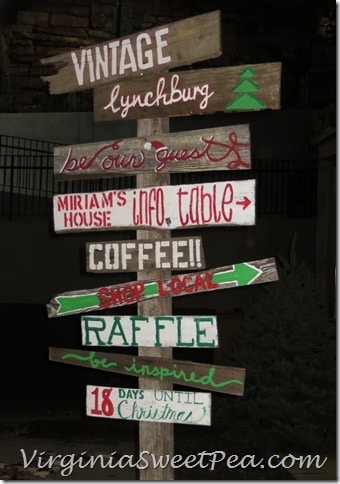 Mr. SP helped me set up my booth the night before the sale. Don't you love his artwork on my bulletin board turned chalk board?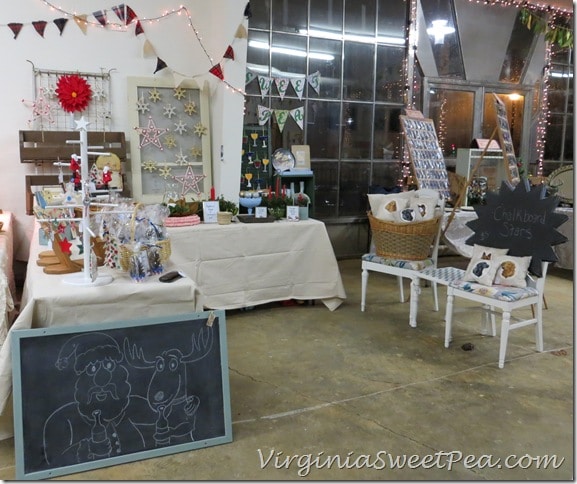 I made a fun pennant sign out of cereal box pieces and scrapbook paper. Ornaments were displayed on a shutter from my mom's historic home and milk glass on a shelf the former owner of our home left behind.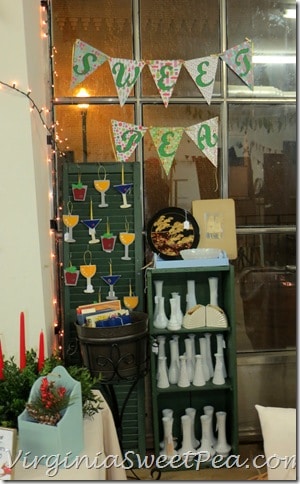 We used our old screen door and springs from a crib that Suzanne and I found on an early morning run to display ornaments, candy cane wreaths, and pallet wine racks.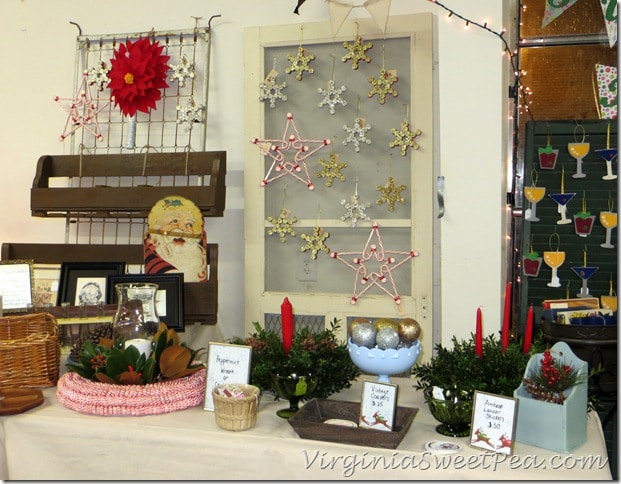 I was sure that my dog pillows would make a fun presents but I didn't sell a single one. I have plenty of dog owner friends, so these will still find a home. A few people liked my chairs and table but they didn't sell.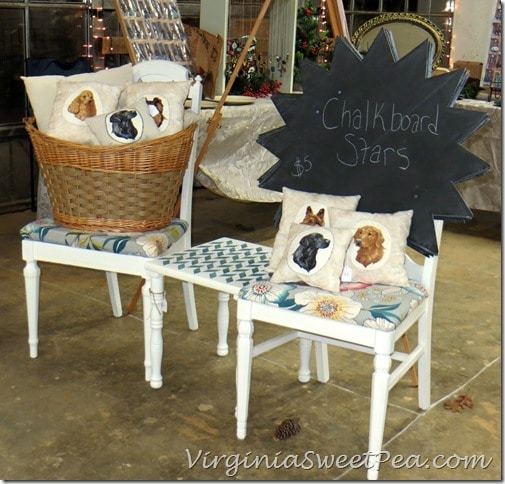 Below are a few snapshots of what the Regeneration girls were selling.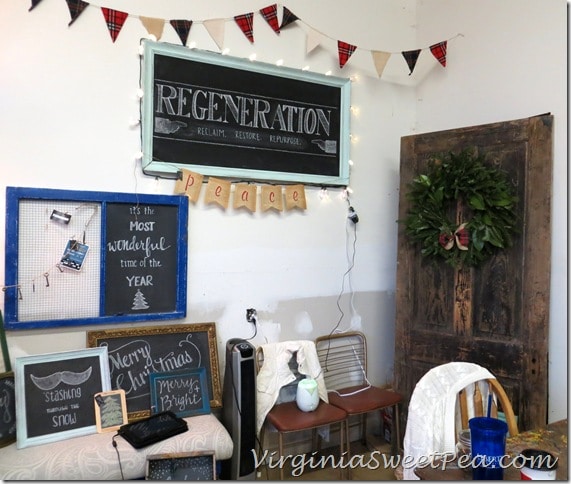 Since I was manning my booth all day, I didn't get a lot of opportunity to visit the other vendors. Before the show started, I snapped a few pictures to share. Junkpartners had some fun albums and lots of vintage Pyrex that I loved.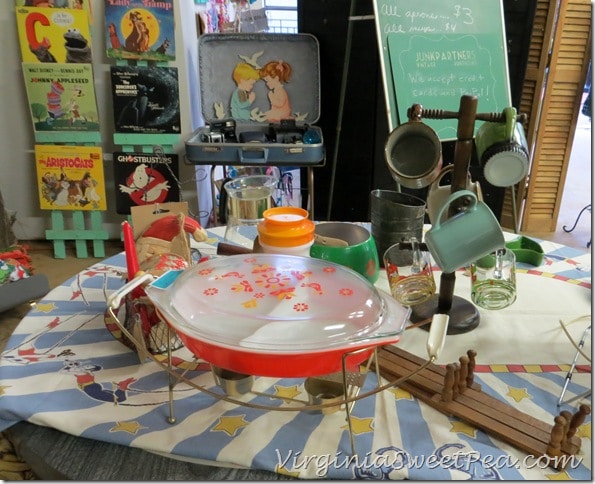 Another booth, not sure whose.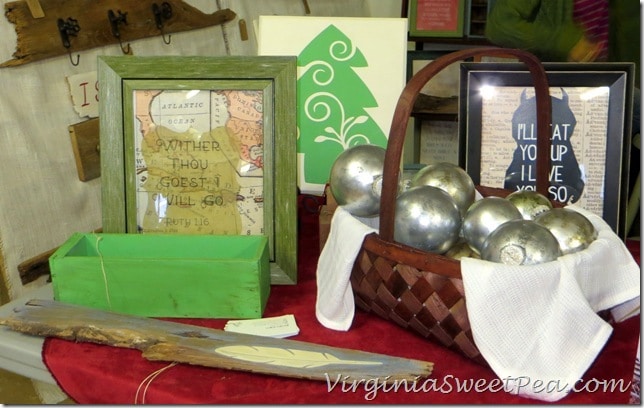 Aren't these cards fabulous?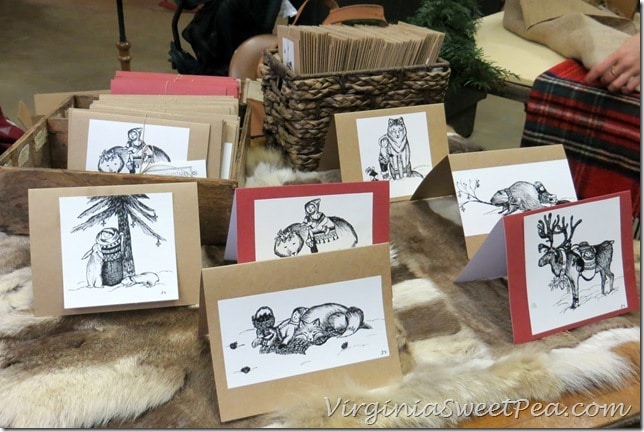 This was my view for the day.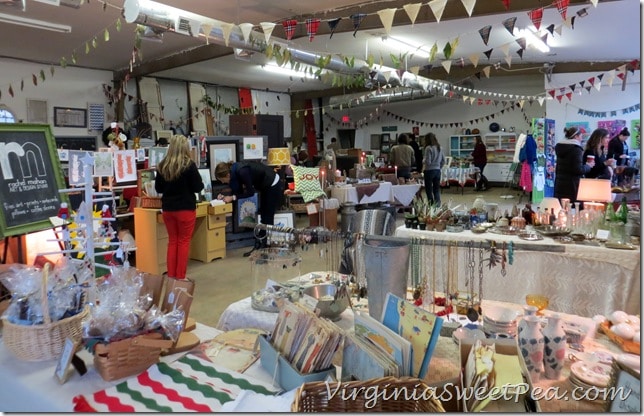 It's always surprising what sells and what doesn't sell. I thought that my Christmas things would be more popular than my vintage items but I was wrong.
Many thanks to the Regeneration girls for their hard work in organizing this sale and for selecting me to participate.