DIY Aged Pots with a Vintage Image
I enjoy gardening and all things vintage and this DIY Aged Pot with a Transfered Vintage Image project combines both of those loves. Today I'm sharing how to age a flower pot with paint and then how to transfer a vintage image to it to get a one-of-a kind flower pot to enjoy in your home.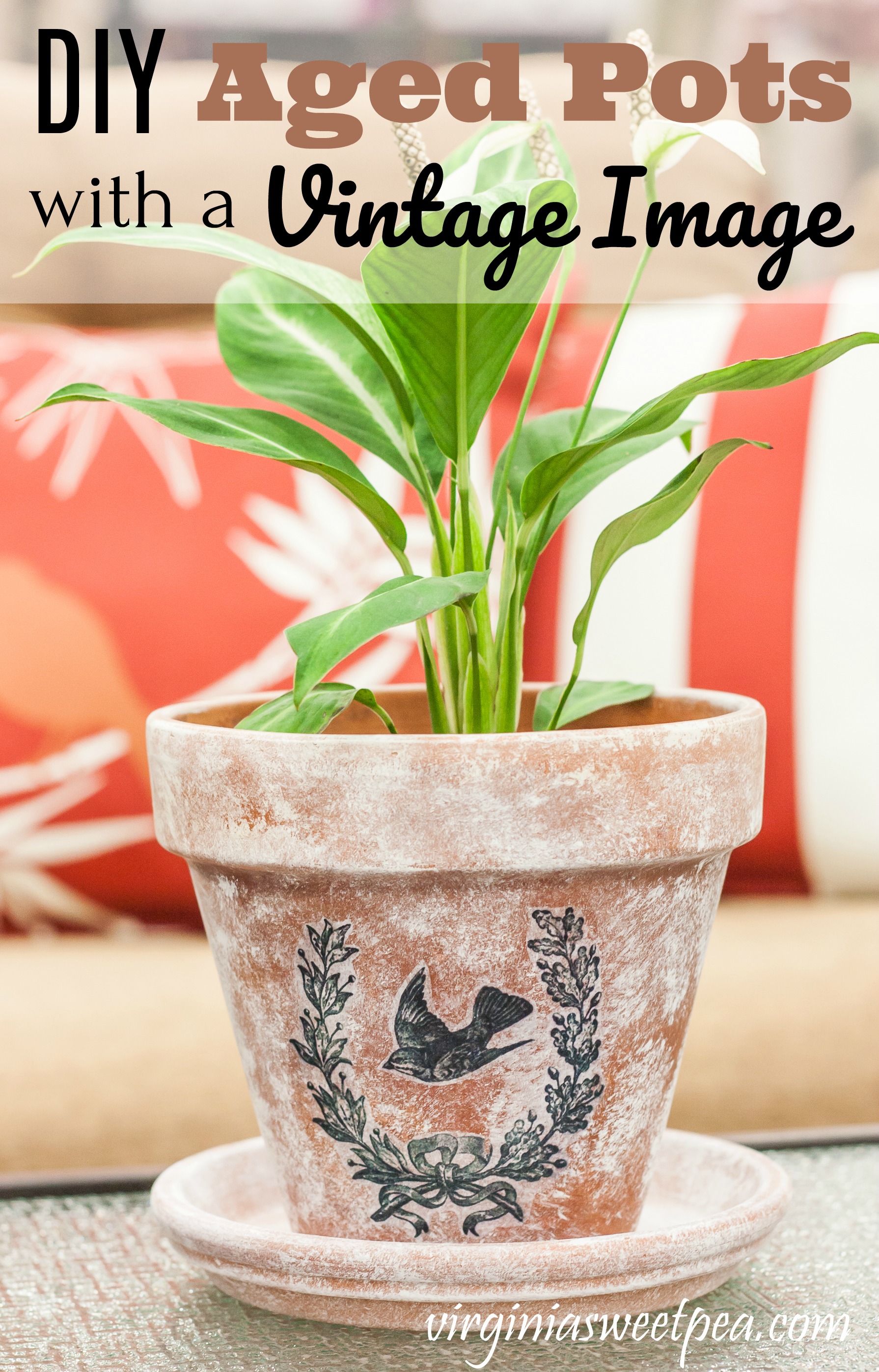 Yield: A Clay Pot with a Transferred Image
DIY Aged Pots with a Transferred Vintage Image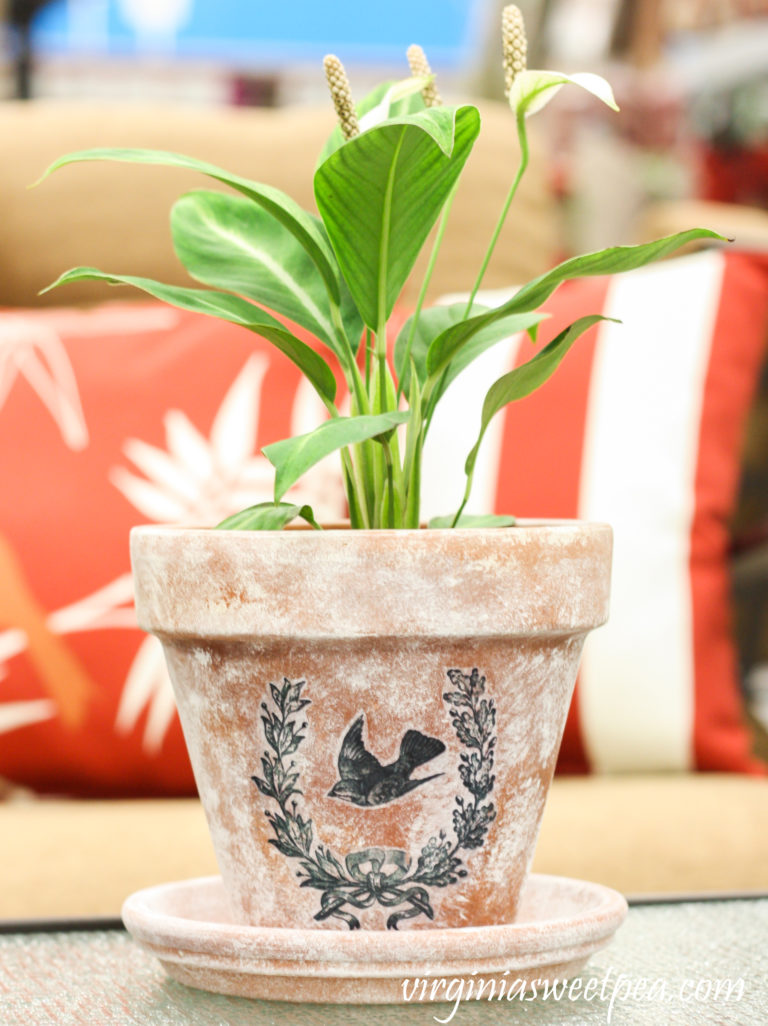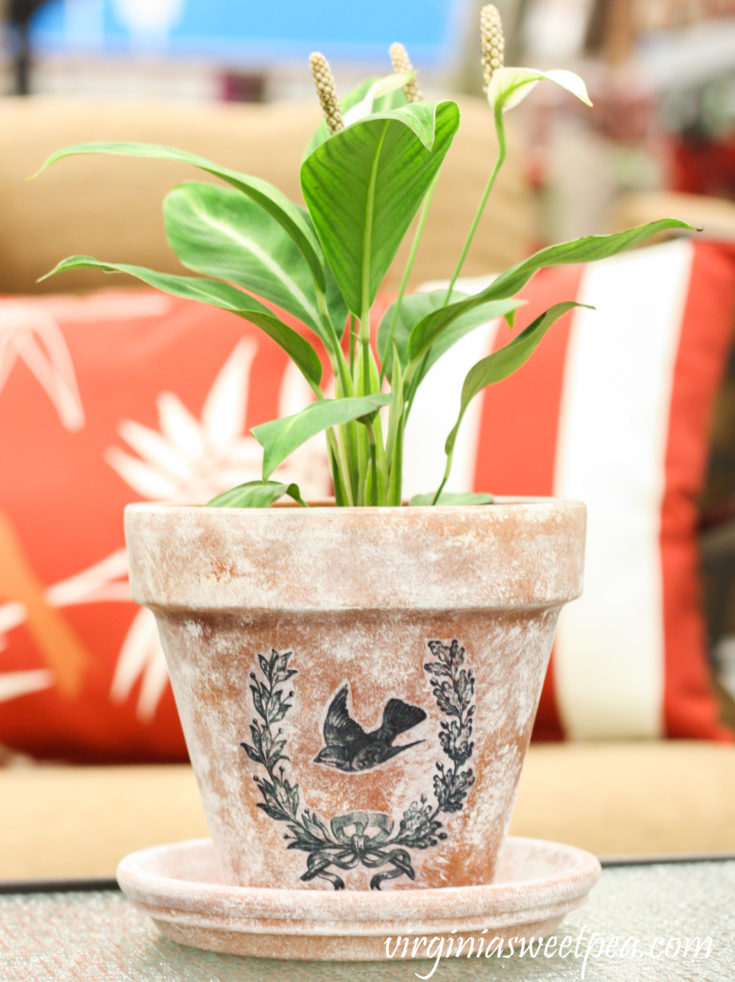 Jazz up an ordinary clay pot by aging the pot and then adding a vintage image.
Total Time
1 hour
30 minutes
Materials
Flower Pot with Saucer
Paint
Tissue Paper
Tape
Mod Podge
Clear Spray Sealer
Instructions
Gather materials.
Put a small amount of paint on the paintbrush and dab the brush on paper towels to remove most of the paint. Brush paint on the pot and saucer to create an aged, weathered effect.
Tape a piece of tissue paper to a sheet of printer paper and print a graphic from your computer on the tissue paper.
Peel tissue from printer paper and cut closely around the graphic.
Brush a small amount of Mod Podge on the pot where the graphic will be applied. Apply image using your finger to smooth out any wrinkles. Brush Mod Podge over the graphic.
After the Mod Podge dries, spray clear sealer on both the inside and outside of the pot to protect the image and paint.
How to Use an Aged Pot with a Vintage Image in Your Home
A DIY aged pot looks great holding a houseplant.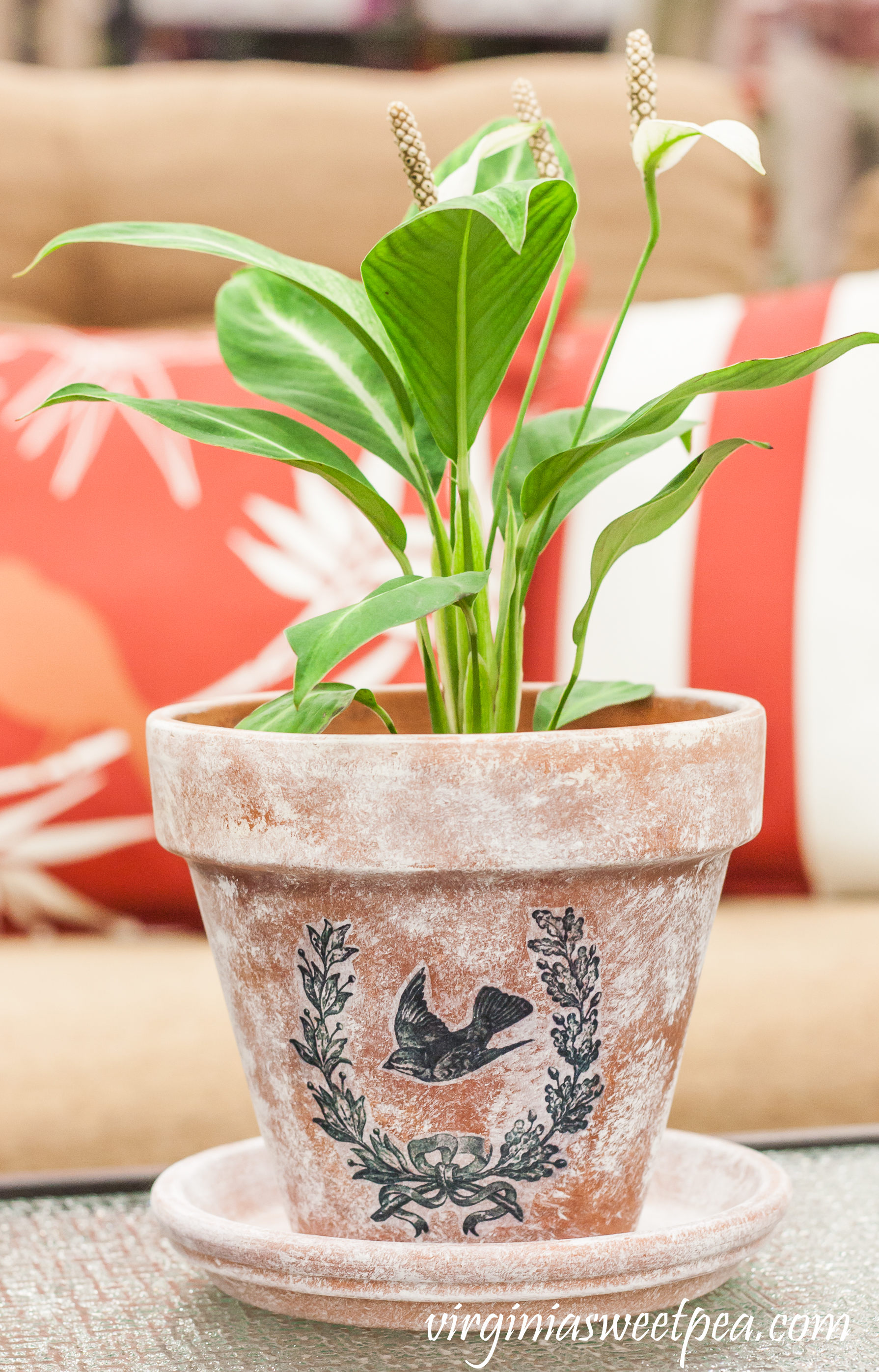 More Ways to Enjoy This Project
Decorated pots filled with pretty flowers would make a great centerpiece for a bridal or baby shower.
This craft is perfect for kids. Let them pick out their graphic, print it out, and have fun making their own pot to keep in their room.
Decorate pots with a school logo and use them for decorating a tailgate table at fall games.
Paint pots in a seasonal color, apply a seasonal graphic and fill with treats for a perfect hostess or neighbor gift.