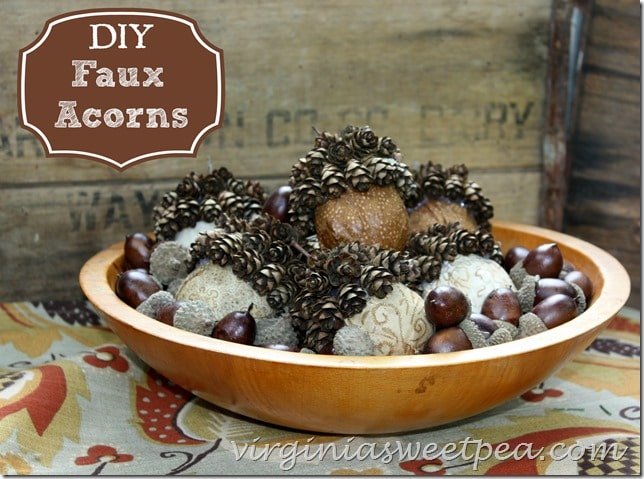 Fall is in the air and it's time to decorate our homes for the season. It's always nice to decorate with the real thing, but for for the crafty types, it's also fun to make a DIY version of an item found in nature. Acorns on the ground are a sure sign that fall is on the way. The real thing tends to fall apart, so why not create a faux version that can be enjoyed for years to come?
How to Make Faux Acorns
Materials
Styrofoam eggs
Brown craft paint and a brush
Fabric and scissors
Glue or Mod Podge
Rubber bands
Hemlock pine cones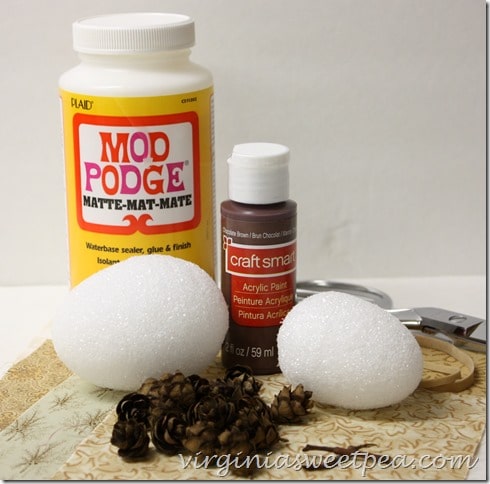 Procedure
1. Paint the small end of each egg with brown craft paint and let dry.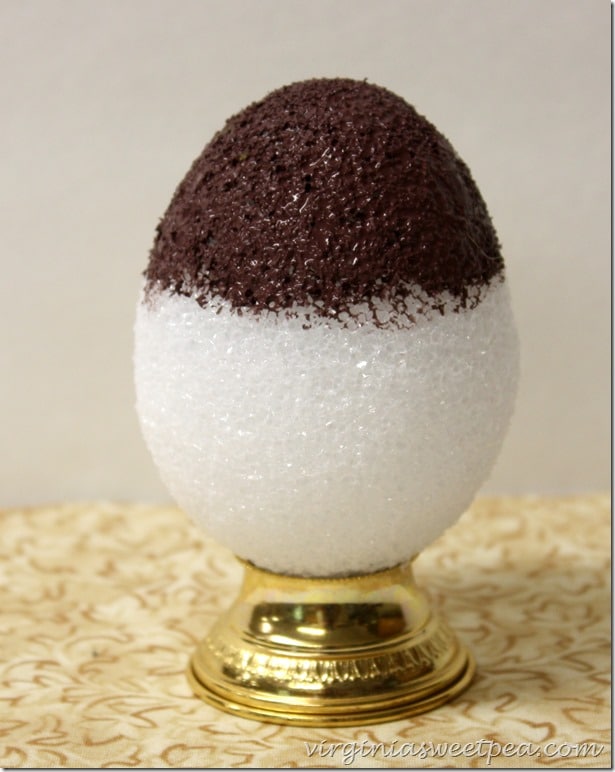 2. Cut fabric into a circle to cover the unpainted part of the egg.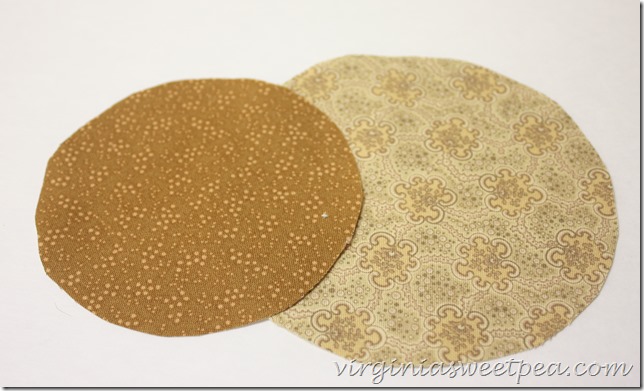 3. Apply Mod Podge or glue to the egg and wrap fabric tightly around it. Add more glue as needed. Wrap a rubber band around the fabric to hold it in place while it dries.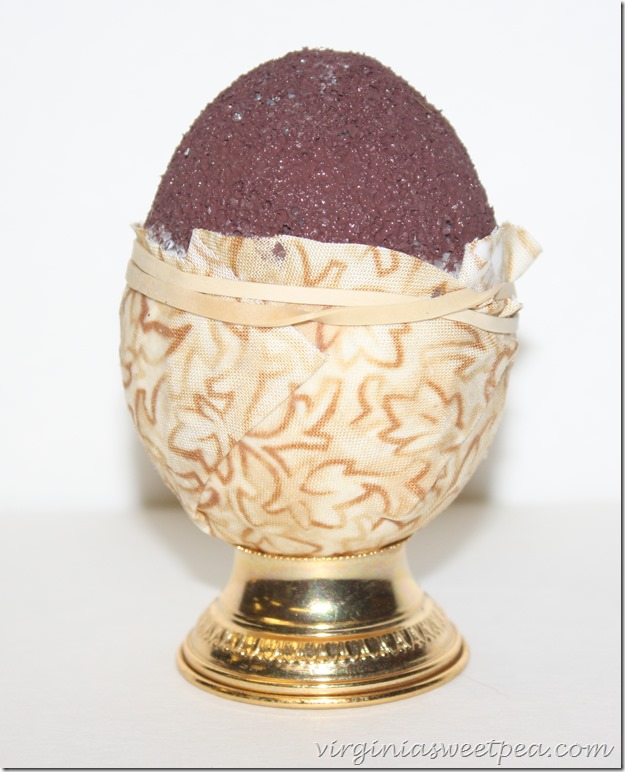 4. Remove rubber band and glue hemlock cones to the top of the Styrofoam egg to make the acorn cap. Insert a twig to make the stem.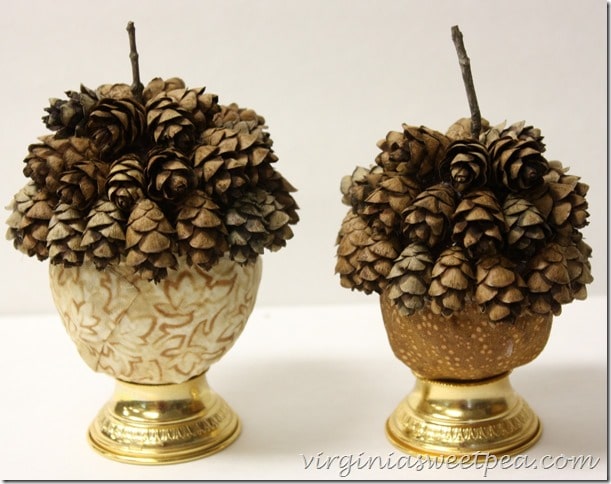 Arrange in a bowl with real acorns or fall leaves either real or faux.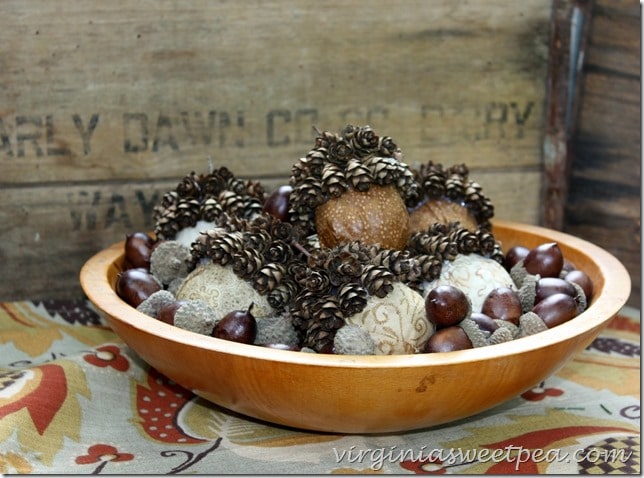 It's hard to believe that it's nearly fall! Before we know it, the leaves will be changing and the temperatures will be pleasant and cool.