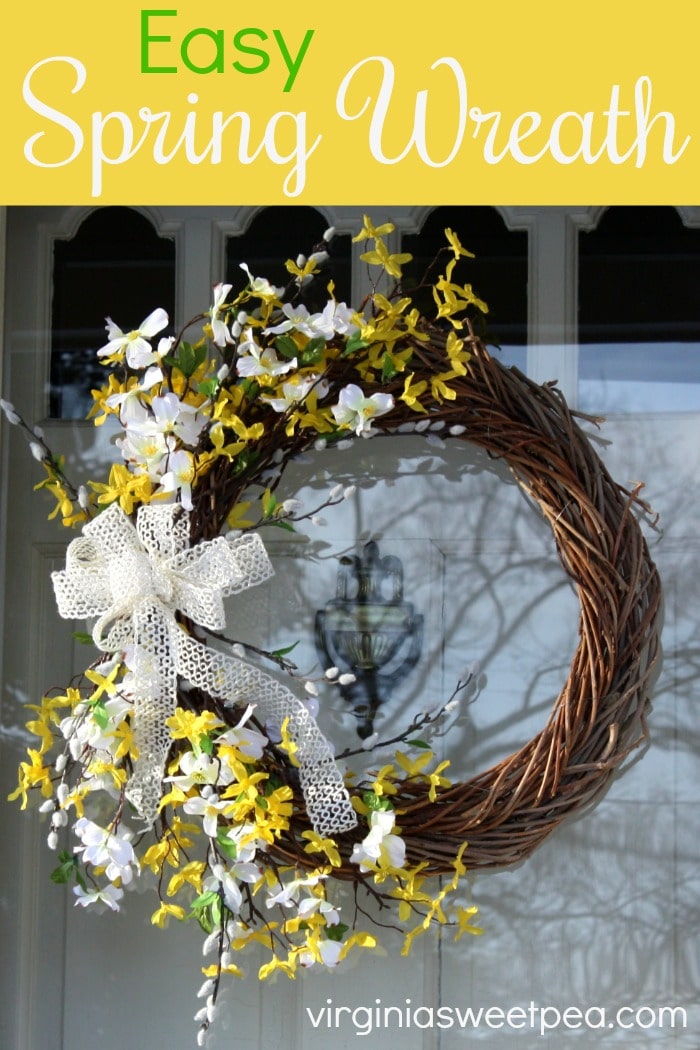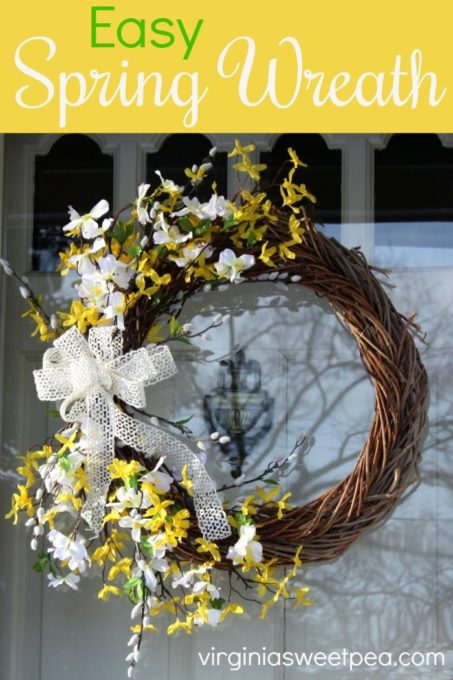 Who is ready for spring? After this very long winter, I think most of us are more than ready for warmer weather, being outside, and the beauty that spring offers. Even though spring doesn't officially begin until March 20, I decided to welcome it a few days early with an easy spring wreath that I made for our front door.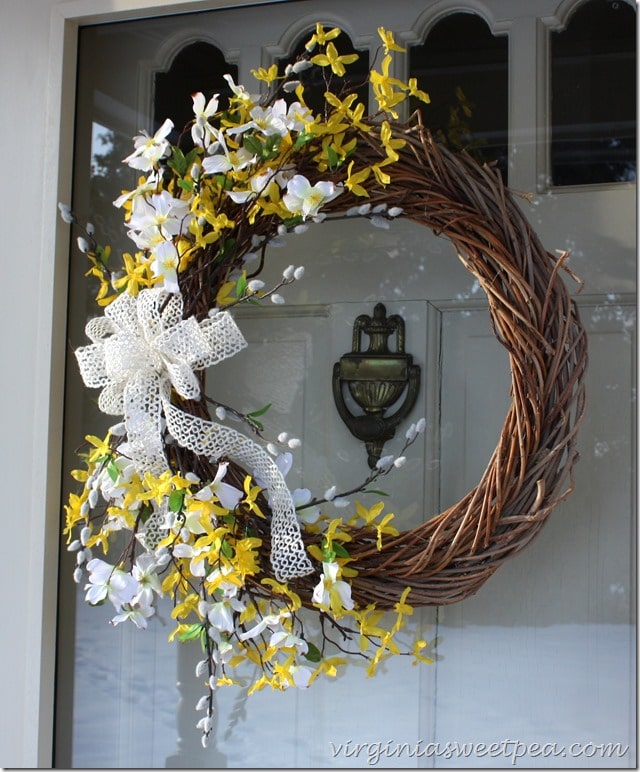 How to Make an Easy Spring Wreath
Purchase Floral Stems and a Wreath Form
I purchased the floral stems and ribbon for this spring wreath from Michaels. I used Forsythia, Dogwood, and Pussy Willow. Since I've been wreath making for nearly 25 years, I knew that there was no need to purchase a wreath form, there would be plenty available in my basement.
Believe it or not, the two wreaths that I used were made by my grandfather in the late 1980's. I wired two skinny wreaths together to make one more substantial wreath.
Add Forsythia
I started the wreath by making a base with forsythia sprigs. I wired each sprig into place.
Tip: Cut the long forsythia branches that you buy at the craft store into smaller more manageable sprigs.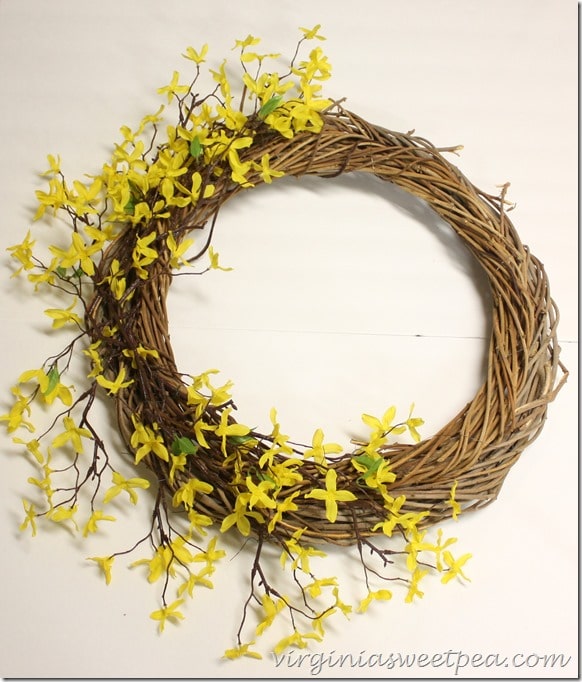 Add Dogwood
I then added a layer of dogwood sprigs to the wreath. Again, I wired each stem into place.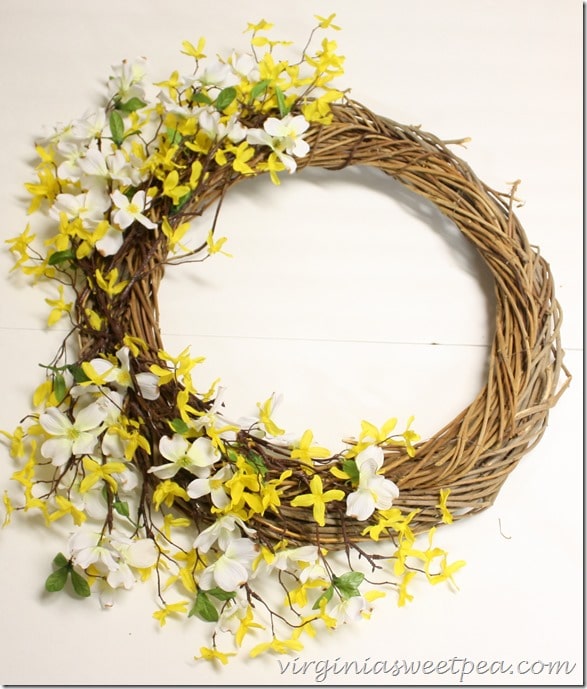 Add Pussy Willow
A layer of pussy willow completes the floral part of the wreath.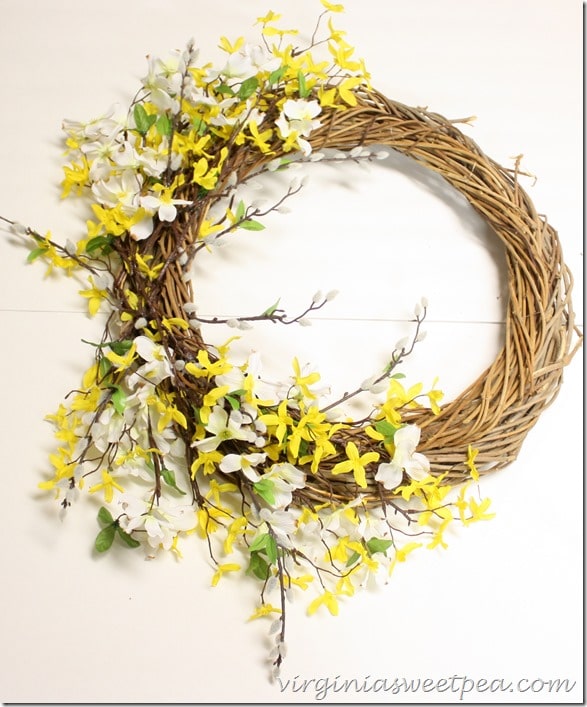 Add Ribbon
A bow was added to the center of the floral pieces with the tails adhered in place with hot glue.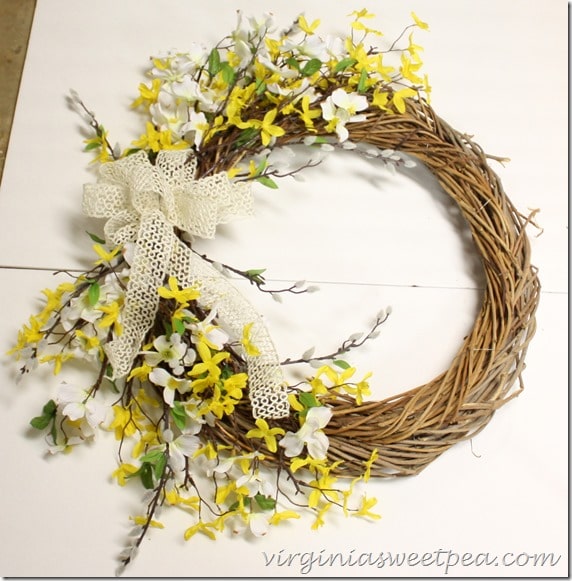 Hang and Enjoy
It won't be long until the forsythia blooms in my neighborhood. Until then, I'll enjoy the faux version on my wreath.
If you like my wreath, I'd love for you to pin it for others to discover.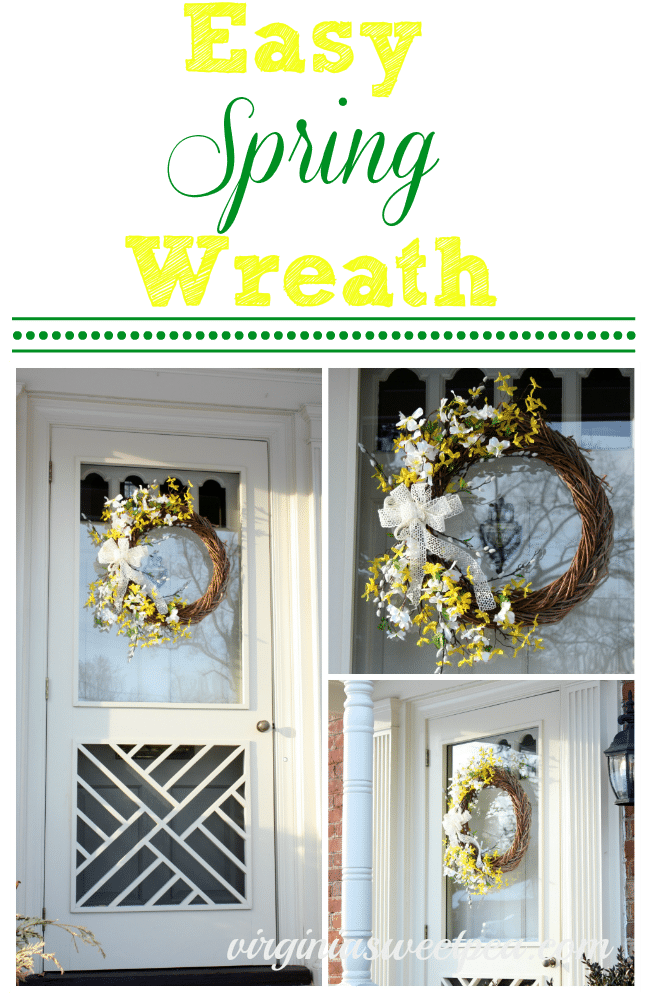 Is your front door ready for spring?