Rocksbox :: Jewelry You Can Try Before You Buy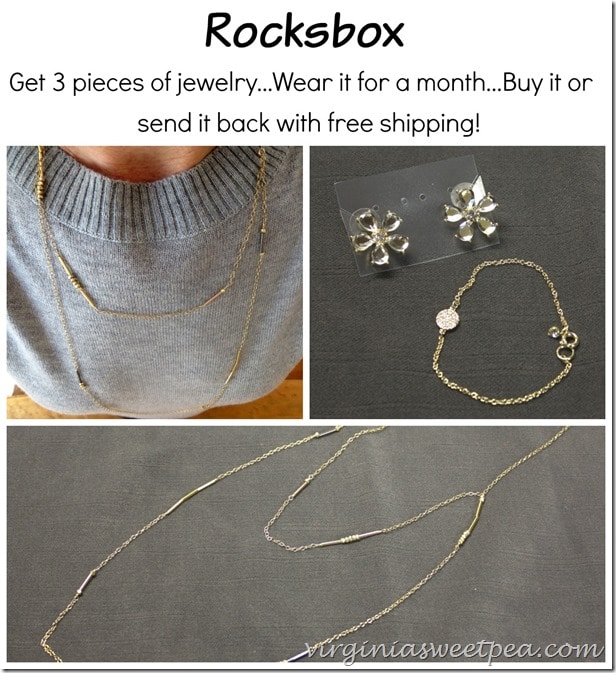 Many of you know that I'm addicted to Stitch Fix for clothing. Each month I get five items of clothing chosen for me by a stylist based on a style profile that I completed on Stitch Fix's website. For a gal who hates shopping but loves clothes, Stitch Fix is a great way for me to have a stylish wardrobe with little effort on my part. (Affiliate Link)
I recently learned about Rocksbox which is a similar concept to Stitch Fix, except jewelry is sent to you, not clothing. (Stitch Fix will send jewelry, I choose to only have clothing sent to me.) I immediately was intrigued because as one of my former students once told me in his deep 7th grade voice, "Mrs. Skulina likes 'da bling." Yes, former student who now attends UVA at Wise, I do indeed like 'da bling.
Since I like 'da bling but don't like to shop to get 'da bling, I thought it would be fun to try Rocksbox.
I started my Rocksbox experience by first creating an account. After opening an account, next comes a jewelry questionnaire.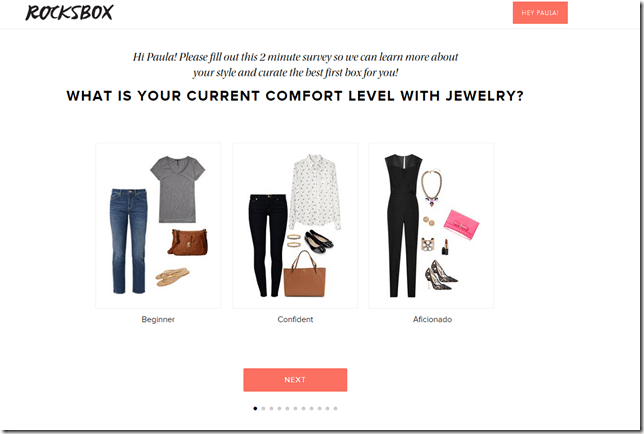 After answering the questions, you look through a virtual catalog of jewelry and add items that you like to your wish list. You can add to your wish list at any time and you can also request items that you see on Instagram to be added to your list.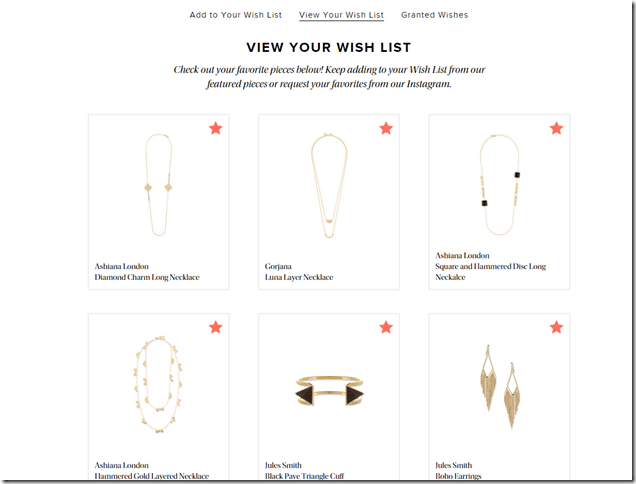 I was super excited when my first Rocksbox arrived this week.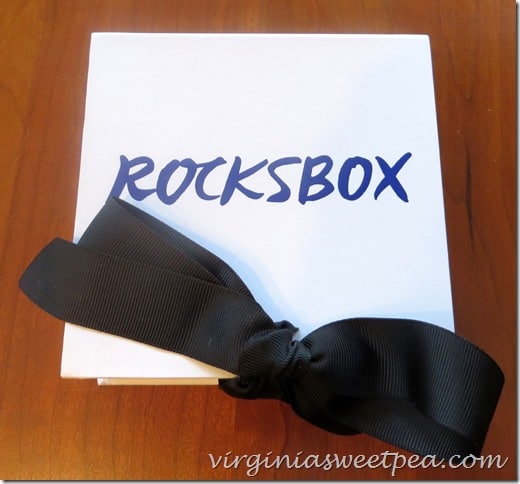 I received a pair of earrings, a necklace and a bracelet. I can wear these items as many times as I want this month. If I want to buy them, I can, or if I don't want them, I send them back for free.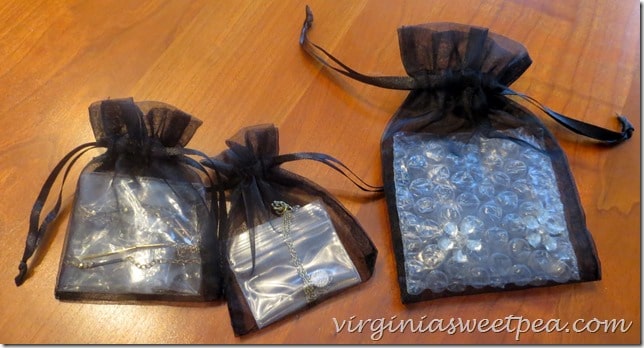 My first "granted wish" was a pair of crystal earrings. A "granted wish" means that an item from your wish list has been sent to you. My stylist sent a bracelet and necklace along with the earrings. I wore the earrings to school one day this week and loved them. My ears are very sensitive and I worried that they might irritate my ears. I had no problems with them and in fact forgot that I had them on until I looked at myself in the mirror at the gym and realized that these earrings were a little too dressy for the weight room.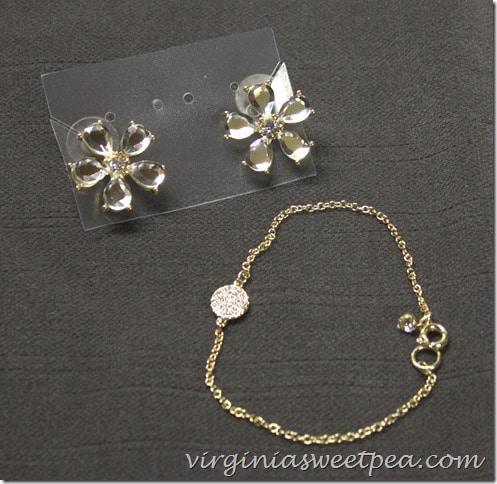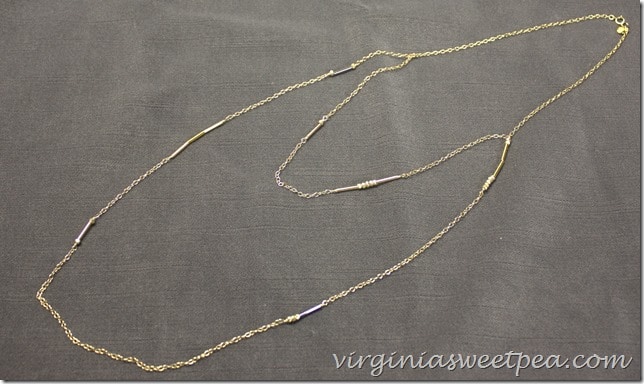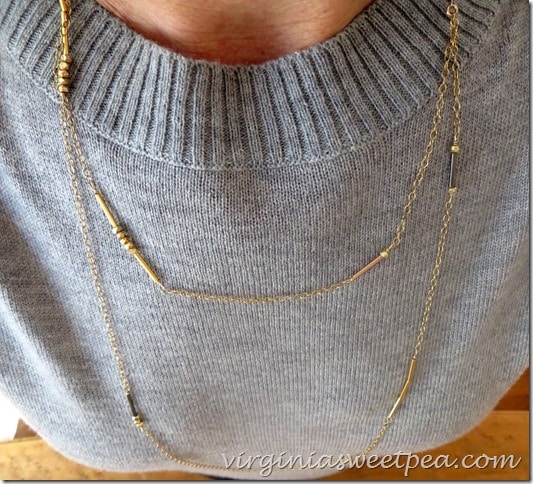 When you are ready to buy or return your jewelry, you go to your Rocksbox history page where you rate the jewelry, leave comments, and buy if you like an item.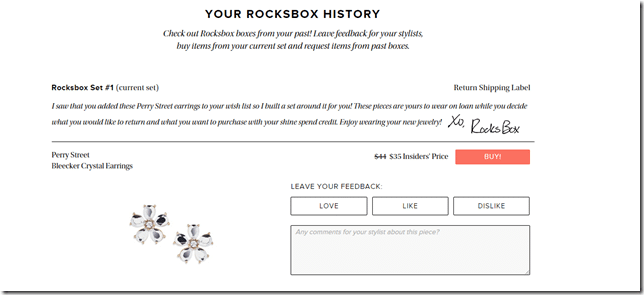 What else?
There is a $19 rental fee each month for the jewelry. But, you also get $10 per month in "Shine Credit" to use toward a purchase. So, for $19 you can wear the three pieces as often as you like and you can send them back at any time for free and then get three more pieces to try and you get $10 off a purchase.
You Can Try Rocksbox for FREE!
I've got some great news for you! You can get your first month of Rocksbox for free (no $19 fee!) by using this code when you sign up for an account: virginiasweetpeaxoxo. (This code is good until 4/20/2015 when it then changes to 50% off your first month which is still a great deal!)
Check out Rocksbox and let me know what you think.
I'm thinking about keeping the earrings from this box and sending the other two pieces back. I like the necklace but know that I'd end up breaking it. The bracelet is cute but I can't put it on without help, so it's a definite no.
***I was not compensated for this post but I do receive three free months in exchange for sharing my thoughts about this product.***