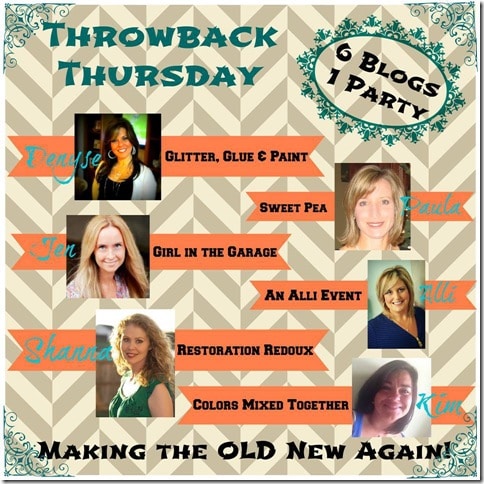 I'm so excited to announce that I've teamed up with five other bloggers for a new link party, Throwback Thursday. The intent of Throwback Thursday is for bloggers to link up an older project so that it can be seen again to get attention. If you've been blogging for years, this is your chance to showcase a forgotten about project that some of your newer readers may have missed.
Since there are six hosts and one party, your project will be seen on all six blogs. That's a lot of exposure! Each host will pick features that will appear on the next week's party post. As a hostess, I'm looking forward to visiting "new-to-me" blogs and hopefully to making some new blogging friends.
I know there are A LOT of parties out there and I hope that this one with its unique theme will be of interest to many bloggers. I know that I have quite a few older projects that I look forward to sharing again. This is a great chance to update an old post with a Pinterest friendly image that will draw readers to your blog.
We plan to start the party September 5 and I hope that you'll join me there.
If you are a party hostess and have any advice for this newbie, I'd love to hear it.