Fall Door Decor – DIY Crow
It is finally starting to look and feel like fall in my area. It's still been blazing hot but the mornings have had a hint of cool in the air giving us a taste of what is to come. Over the weekend I had some time for a DIY project, my first since going back to work on August 8, and I made a DIY crow for our front door.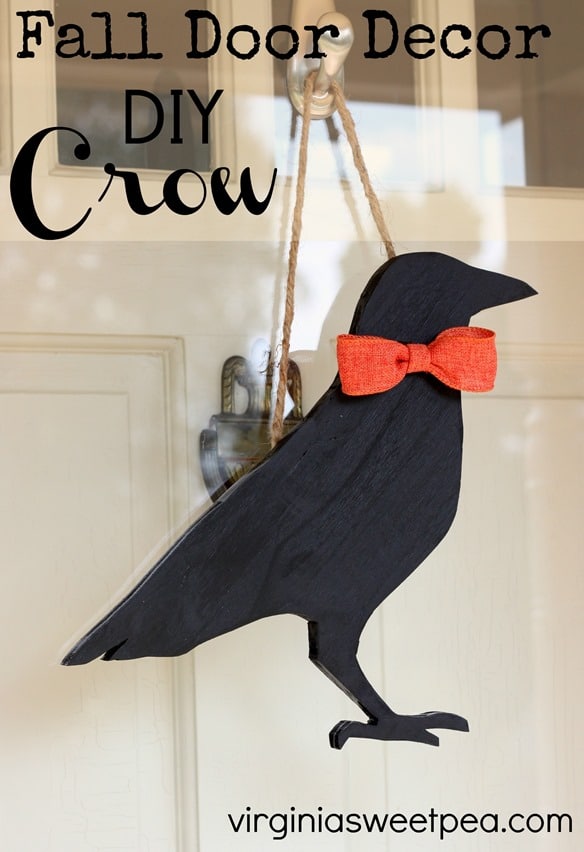 I typically hang wreaths on my front door but I'm liking the look of my DIY crow. (You can see my fall wreath from last year here.)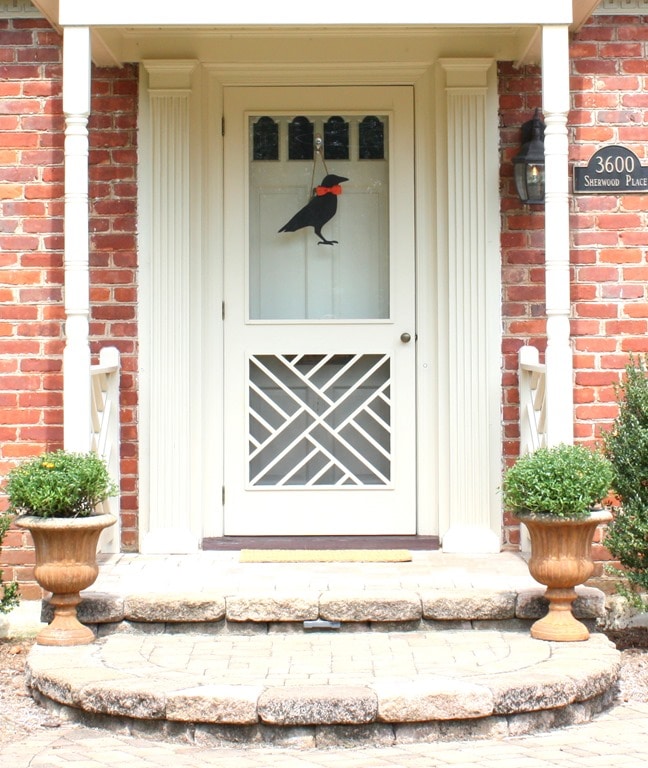 I made my crow last Friday night and finished the project on Saturday.
When I got ready to hang my crow on the door, I realized that the front porch desperately needed cleaning, which meant hauling out the ladder, hose, bucket, sponge, and cleaner and giving everything a good scrub.
We love our Chippendale door and railings (another DIY project) but they aren't the easiest to clean. After I got everything cleaned and my crow in place, I added some mums to my urns.
Pumpkins will soon be placed around the urns but I'm not quite ready for that much fall, I have to slowly ease into it!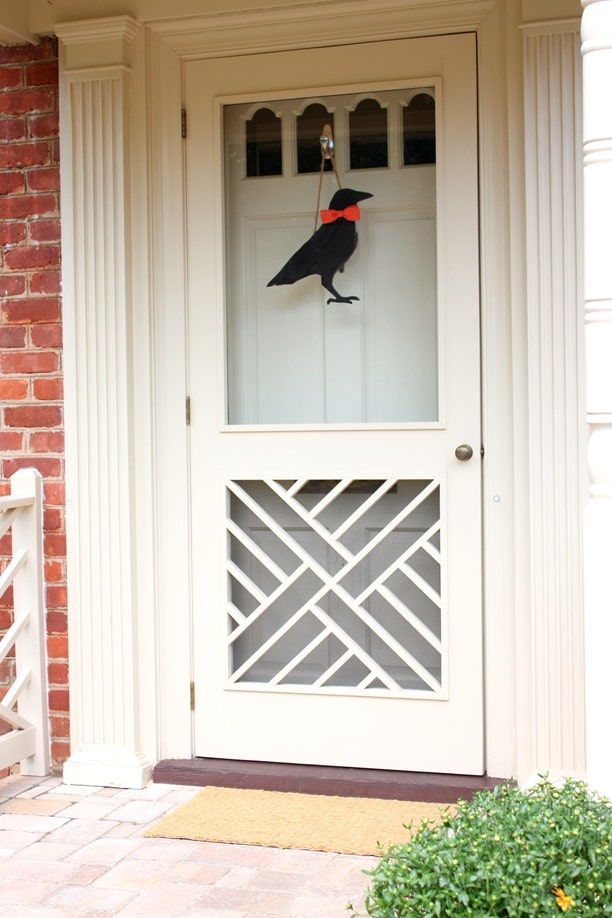 My DIY crow didn't take a lot of time to make and while I was at it, I actually made two.
The second one is a surprise for a friend at school who last year told me that she'd love to have a crow to hang on her front door. I can't wait to gift her with a crow today at school!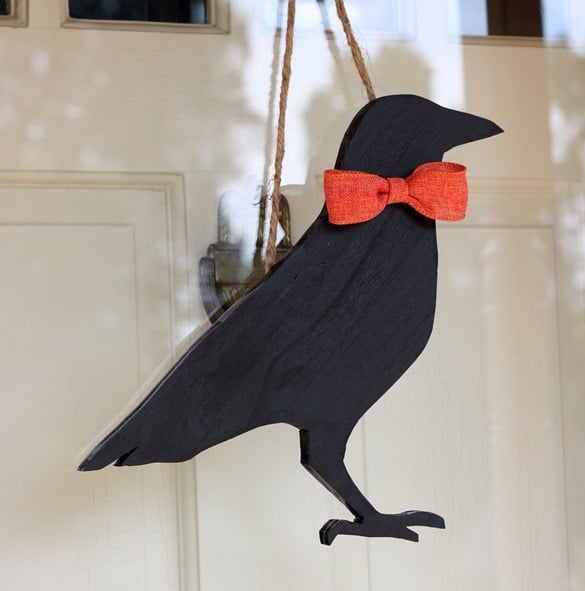 Making my DIY Crow took just a few hours of my time and gave me great pleasure because I hadn't had a craft or DIY session for weeks.
How to Make a DIY Crow
Materials
(Some links are affiliate.)
Pine Board (1 x 16 x 3) – Mine was $7.38 at Lowes.
Sand Paper
Black Paint (I used Behr leftover from a Rocking Chair Makeover.)
Staple Gun (An electric one is great!)
Ribbon (I found mine in the fall décor section at Walmart.)
Glue Gun
Procedure
1. Enlarge the crow silhouette using Block Posters to the desired size.
I printed mine to be two sheets of paper wide. Tape the sheets together and cut out. Trace the crow onto the wood.
You can see that I purchased a larger sheet of wood than what I actually needed.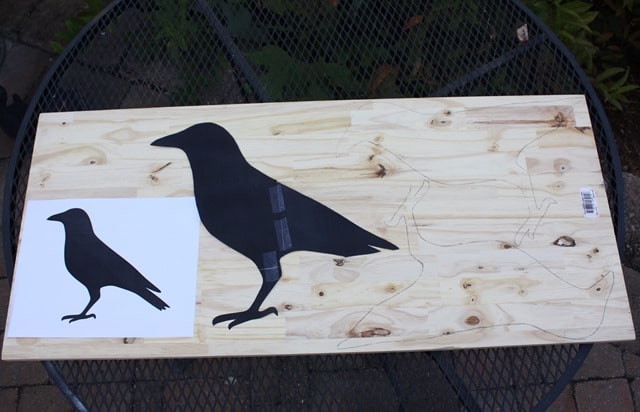 2. Use a jigsaw to cut out the crow.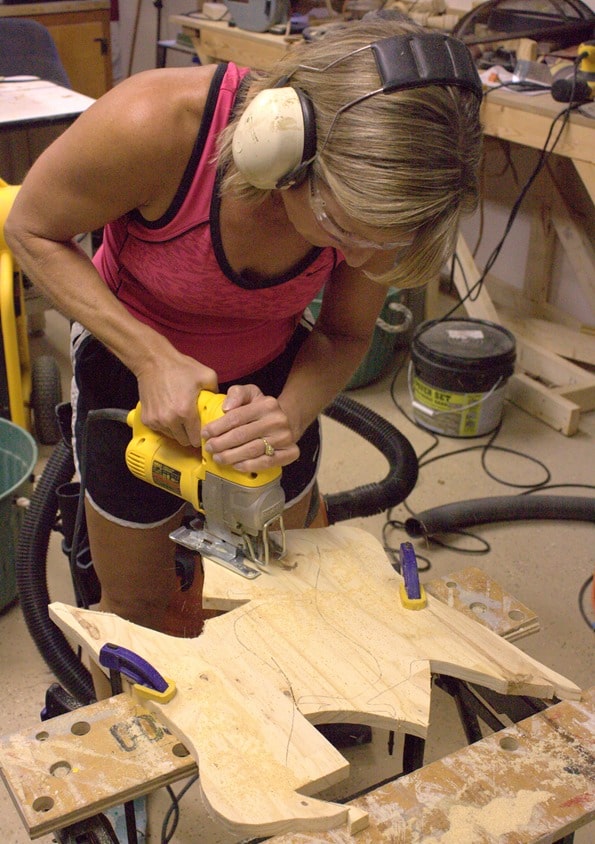 3. Sand the crow using a palm sander.
Use sand paper for the intricate areas on the edges of the crow.
Paint the crow and after the paint dries, sand, and then paint a second coat.
4. Attach jute cord to the back of the crow using a staple gun.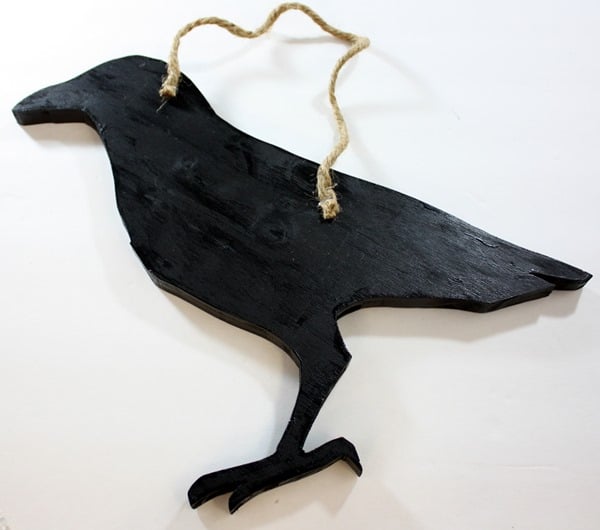 5. Hang the crow and enjoy!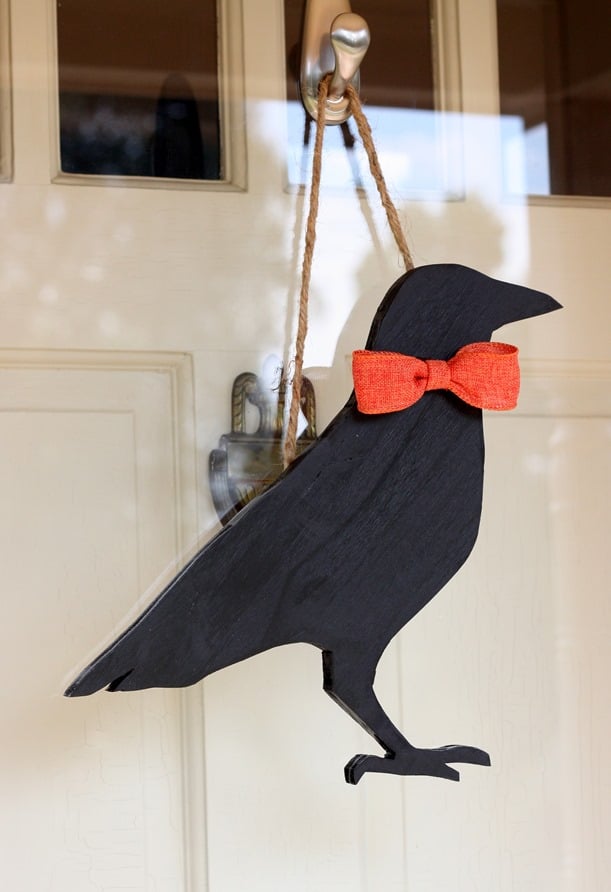 If you like this project, please pin it!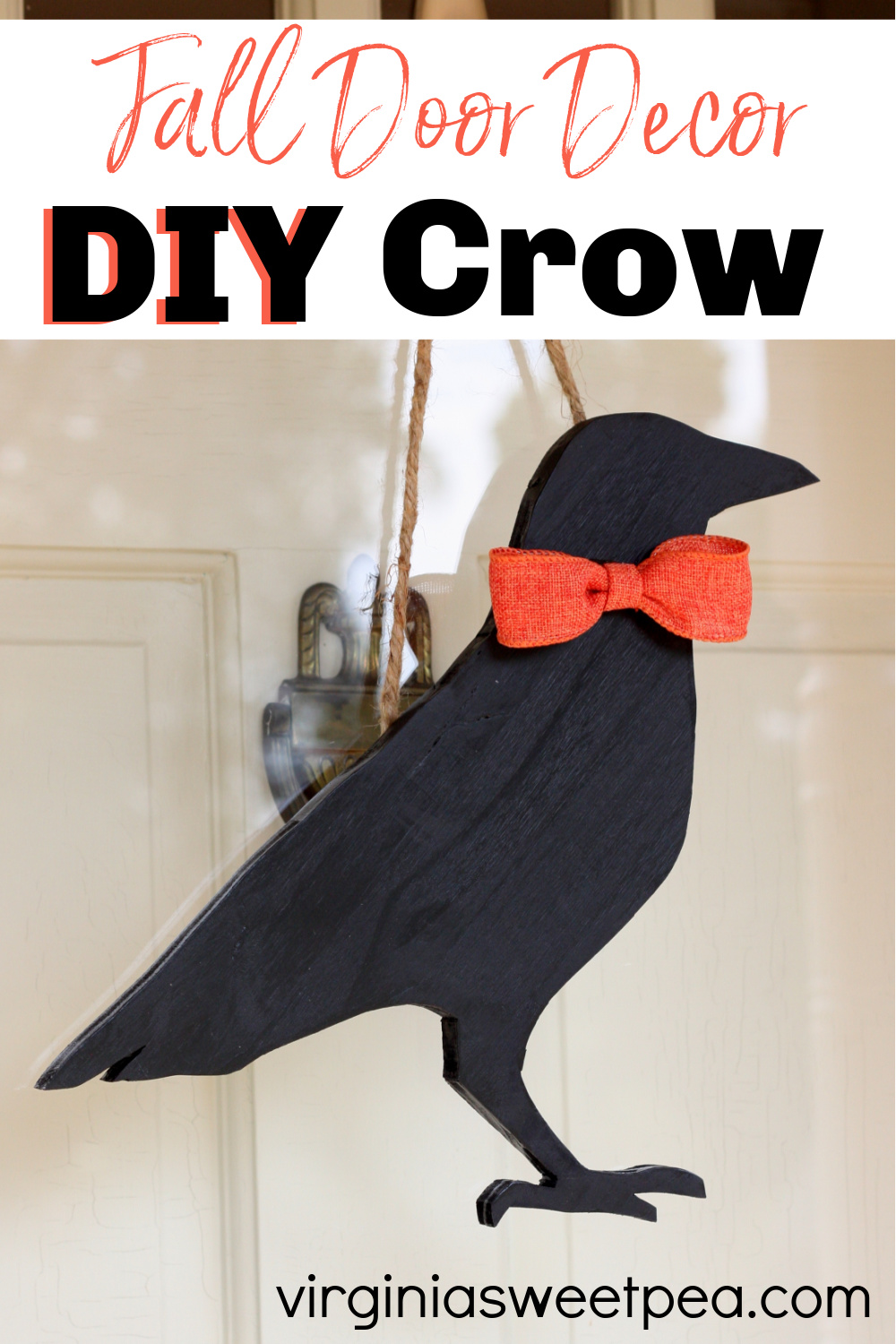 How much fall decorating have you done? My living room is ready for fall and I love how it turned out.