Fall Mantel and Living Room Decor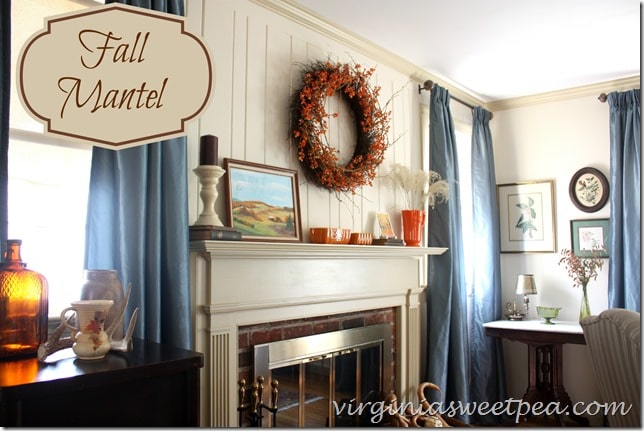 In my area of Virginia it is finally looking and feeling like fall. Some of the leaves are starting to change and we've had delightfully cold night time temperatures followed by cool days with a warm sun. It's been just about perfect! My living room has been decorated for fall for a few weeks but I haven't had a chance to take pictures until this past weekend. I love sharing my decor and the story behind many the pieces that I use.
I love the way the light shines through the vintage Clorox bottle on the music stand to the left of the fireplace. The crock and Czechoslovakian vase were both my grandmothers. Sherman found the deer antler last fall and before he could enjoy chewing on it, I added it to my decor stash. The gourds on the hearth were all grown by my dad in the mid-90's and I've used them for decorating every fall since then.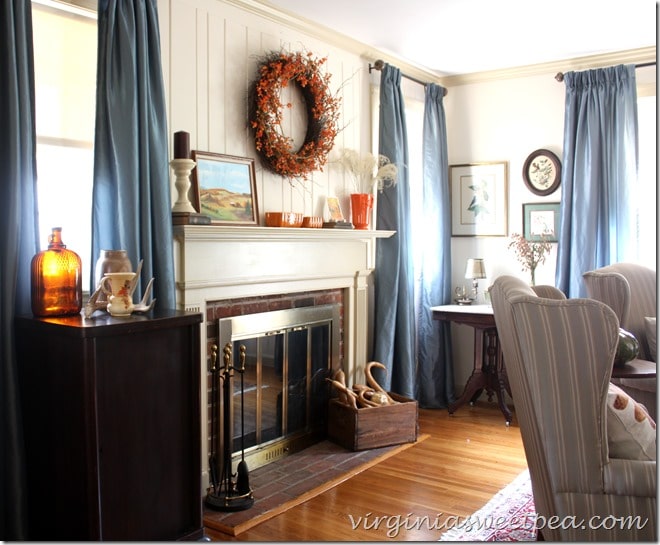 The centerpiece of my fall mantel is a bittersweet wreath found in Williamsburg many years ago. The orange planters in the center of the mantel are vintage.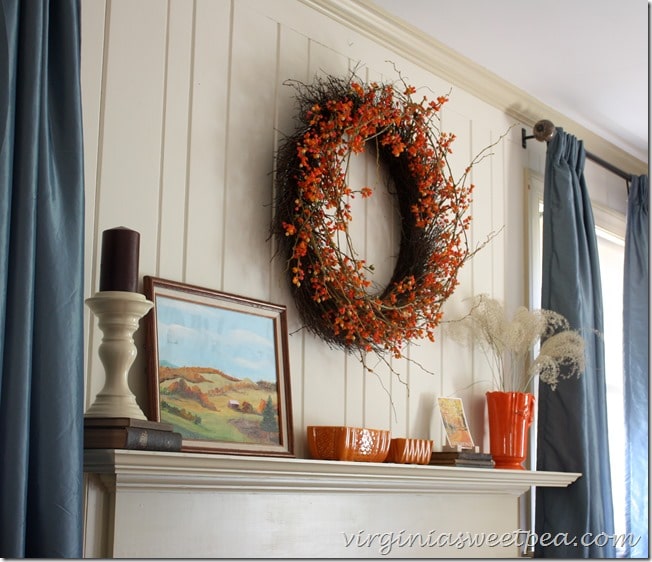 I found this original art in an estate shop in Vermont on our last trip. It was only $5 since it has a tear in the canvas. The tear doesn't bother me, I think it gives this piece character.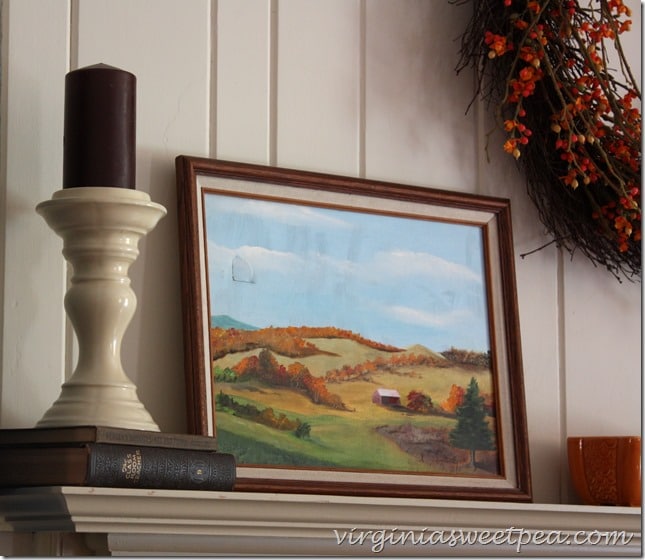 A postcard from Vermont sits on the right side of the mantel on a pile of vintage books. Wouldn't you love to see Vermont in the fall? I intend to visit the first year I retire when I'm free to travel in September or October.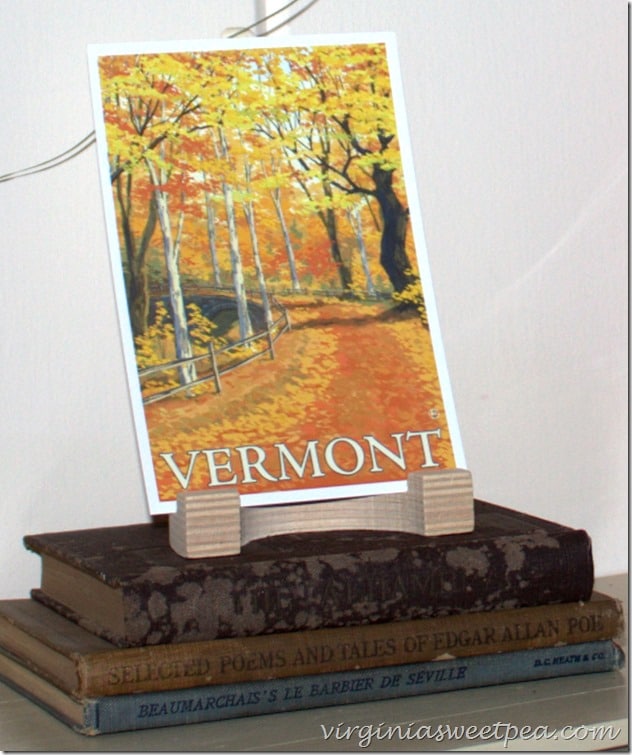 The fall pillows were made using fabrics that I inherited from my mother-in-law. The base of the pillows is a drop cloth. The fun pumpkin was purchased near my work and given a shine to bring out its pretty color.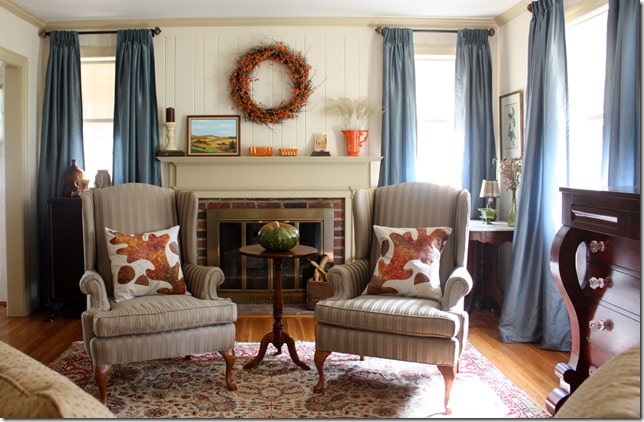 My grandmother's chest hold a bowl of DIY acorns, a Williamsburg squirrel that I found on sale last winter in Manteo, and a 1970's lamp saved from the trash.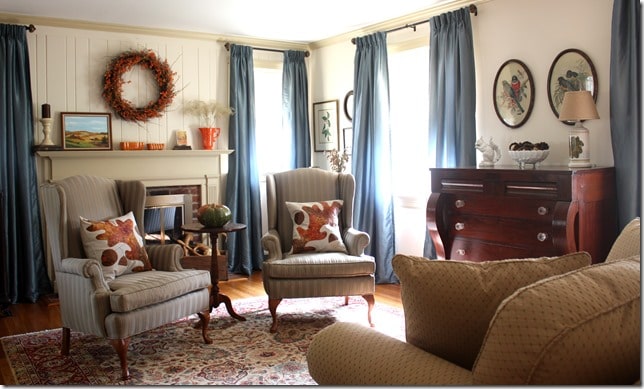 Sherman spends his days in this room enjoying a nap in the sun on the carpet or a snooze on the sofa that he knows he's not supposed to use.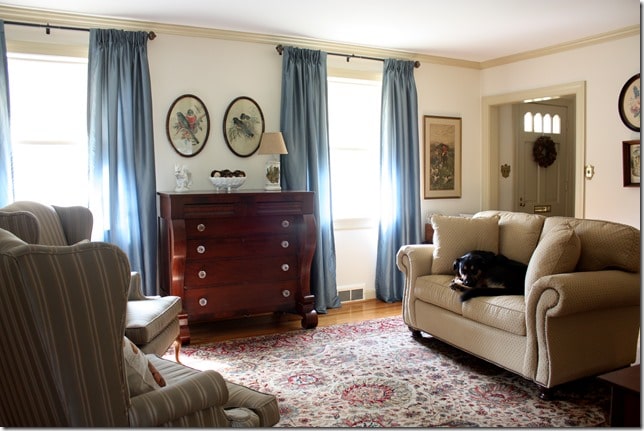 Neither one of us has the heart to tell him to get off of the sofa so we just let him enjoy it. (Can you tell who rules the roost at my house?)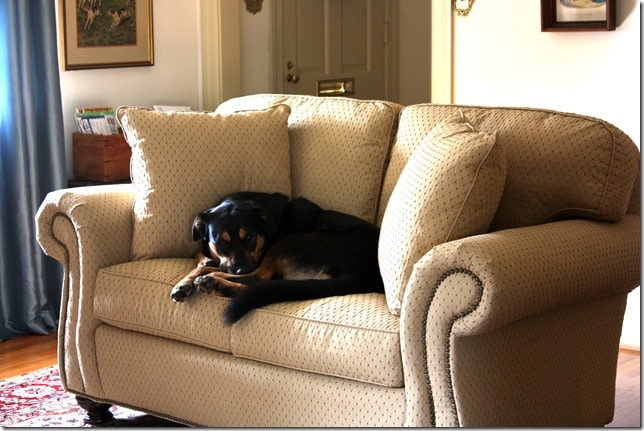 Thanks for stopping by for a tour. While you are here, be sure to check out the project gallery for more fall decorating ideas.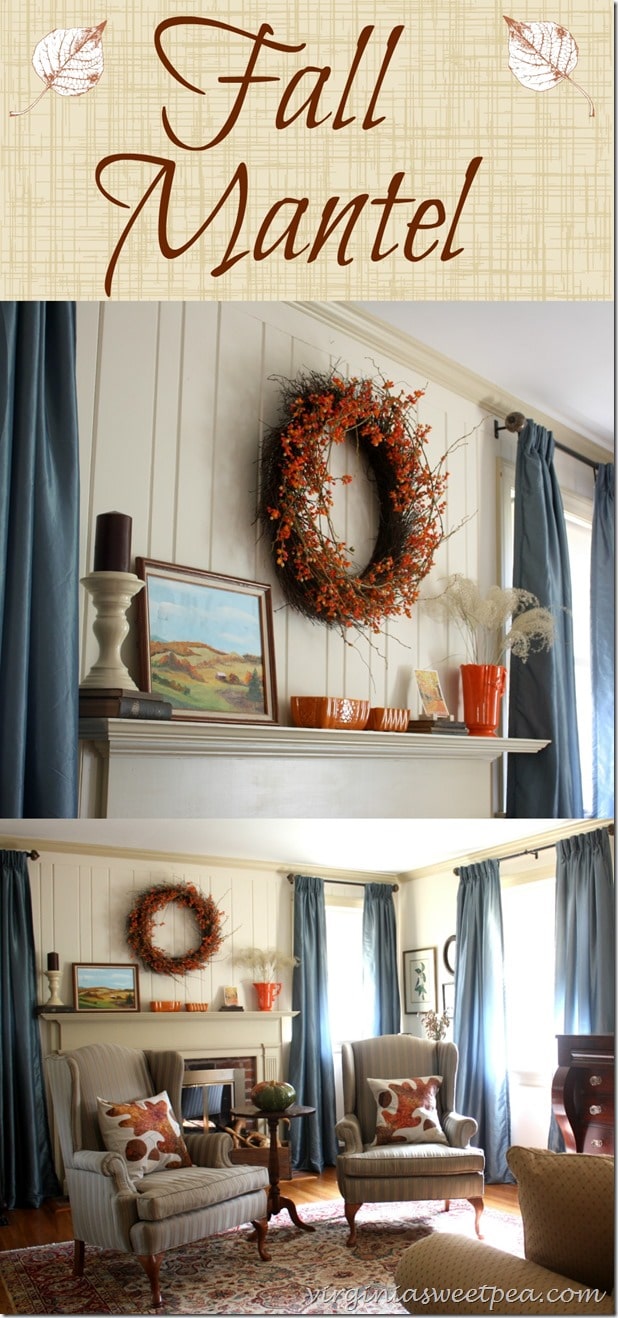 Sharing With: Between Naps on the Porch, Stone Gable, A Stroll Thru Life, Silver Pennies, It's Overflowing, Refresh Restyle, Dwellings-The Heart of Your Home