More Vintage Finds and My Plans for Them
This past week was a banner week for vintage finds. You might wonder what I plan to do with all of the good stuff that I've been collecting lately. Well, after attending Vintage Lynchburg last weekend, I've decided that I want to have my own booth at their next event. I've cleaned everything that I've collected so far and have it neatly stored away. The next Vintage Lynchburg event is in early December, so if I pace myself, I should have plenty of stock to sell by then. Mama is going to join me in this venture, so between the two of us, we are sure to have a booth full of interesting items.
Let's see what I found this week….
Suzanne and I stopped by a yard sale while running on Saturday where I spotted a chair for only $4.00. The color is great but the person who painted it used latex over oil and it's peeling. I plan to repaint it and add more cushioning to the seat and a new cover. What would you ask for this chair?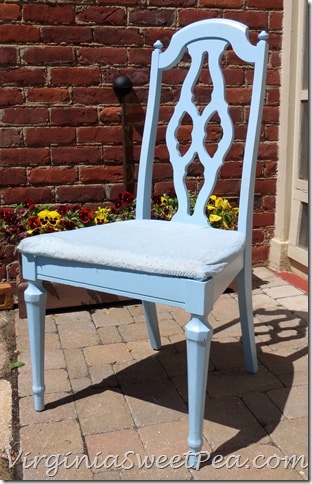 After running Suzanne and I made another forage into the dumpster down the street from her house and found more treasures. A sturdy bulletin board may become a sign for my booth. The frame needs glue and paint and then it will be as good as new. I'm not sure what it will hold when I sell it, if anything.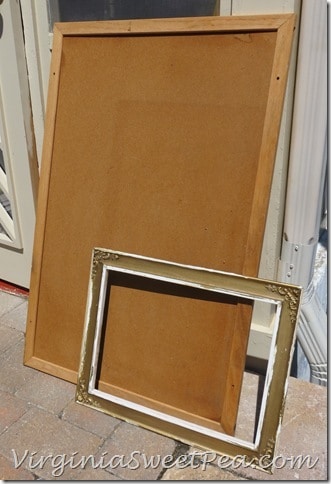 We found a large amount of vases, many of which were broken from being tossed in the dumpster. We salvaged the good ones and I ran them through the dishwasher making them sparkling clean.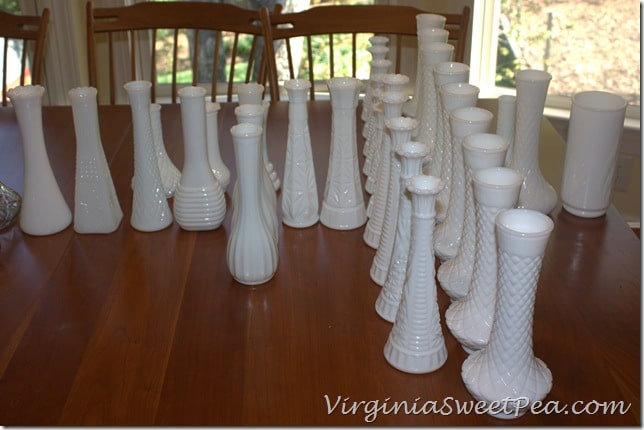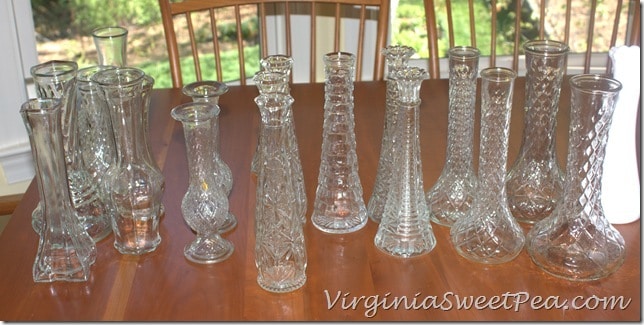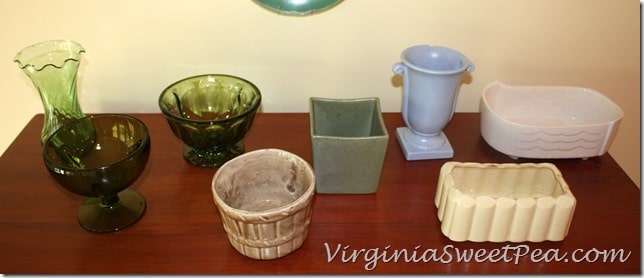 I plan to buy new mats for these prints and frame them in matching frames. Opinions on a mat color?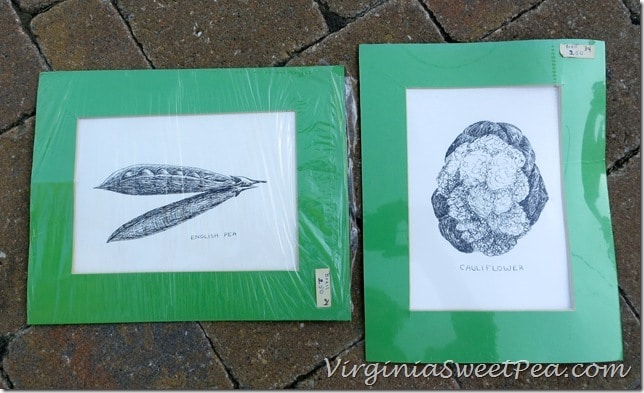 Both of these appear to be original art. I will leave the one on the left unframed and frame the one on the right.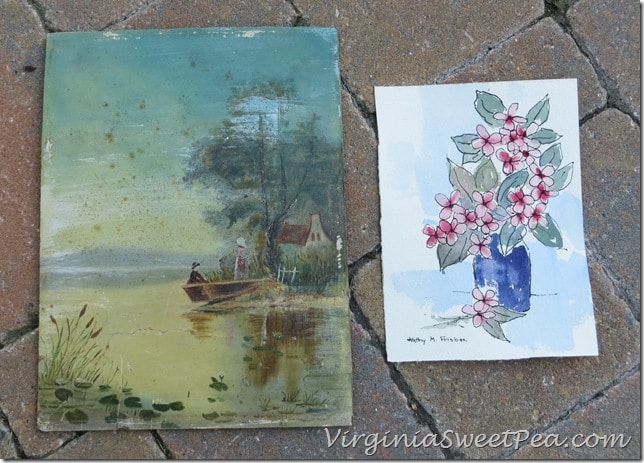 The Raggedy Ann and Andy bowl is marked 1969.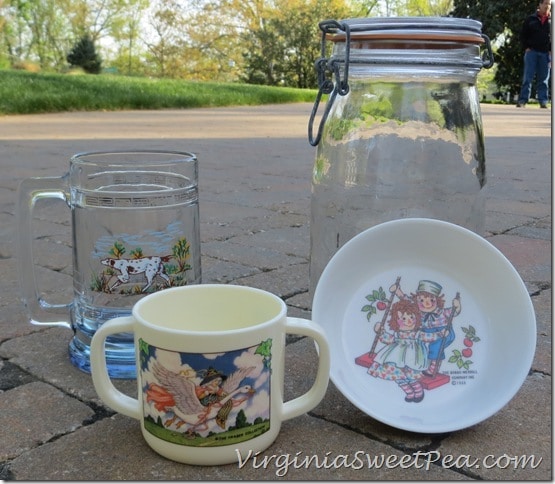 I'm hoping someone will like these two trays.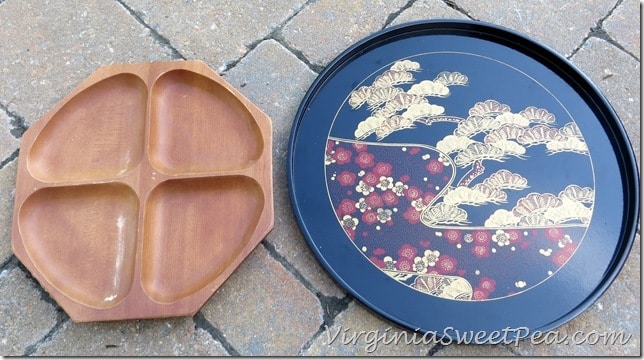 These are pins made with lenses from glasses. Maybe someone will buy them and maybe they won't. I will put a low price on them with the hopes that they sell.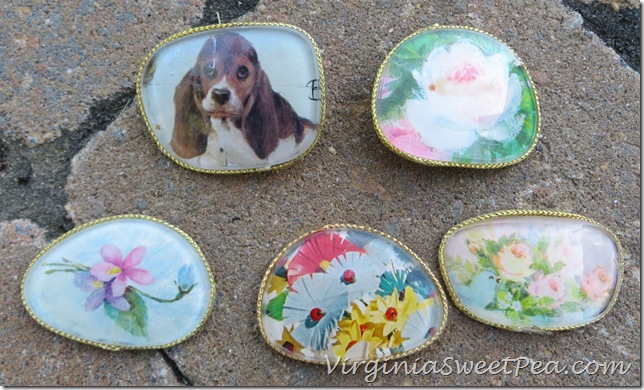 My aunt gave me these wheat wall art pieces from the 1970's. I think that I'm going to keep them!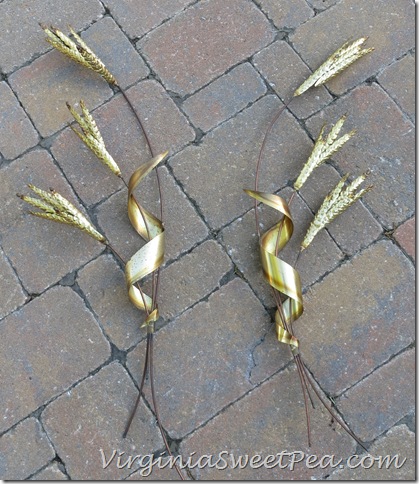 Mama doesn't know who the little girls are in the photo below so we will sell it. The game was my dad's and we found it while looking through some of Mama's things to sell. I'm keeping it.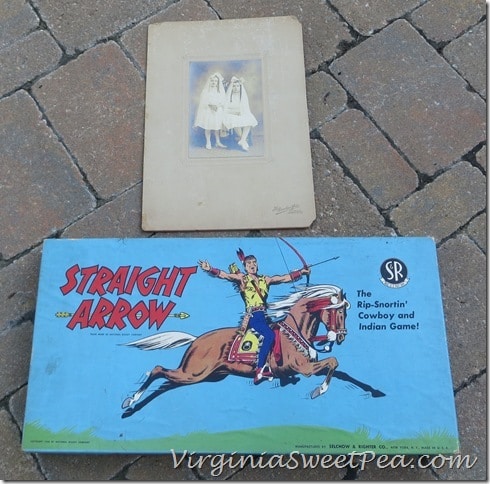 Suzanne and I spotted these framed prints neatly stacked beside a trash can on an early run last week. After a quick shower at the Y, I raced to get them before the trash truck arrived which made me almost late for school. Whew! I plan to paint the three matching smaller frames and I'm not sure what I'll put in them. The large frame would look really pretty with a mirror.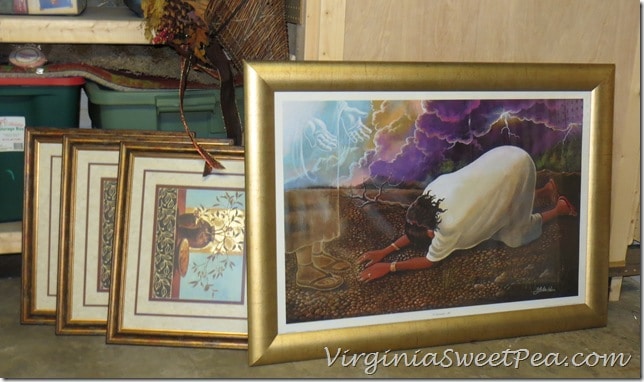 When Mama moved three years ago, she stored things at my aunt's house and at our friend's house. We found several things to sell in both locations.
Russell, our old family friend, gave us a big dresser with a mirror and a matching chest. They are in great shape and just need cleaning and a coat or two of paint. I had a good time playing with Russell's cute dog while we visited.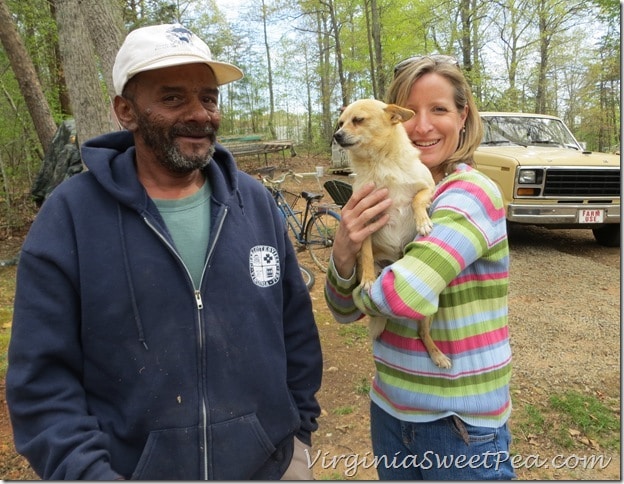 Mama and I are excited about our booth and are starting to make plans for staging it. We are going to Luckett's on May 19 and plan to pay very close attention to what is selling, staging, and prices.
If any of you have any tips, we'd love to hear them!