Holiday Ornament Display–Home Depot Free Workshop
* This post is sponsored by The Home Depot.*
Have you started to think about how you'll decorate your home for Christmas? One area that often stumps me is how to decorate the area over my mantel. This year I'm making a Holiday Ornament Display similar to the one below and the great news is that you can make one as well since it's November's DIH Workshop at Home Depot.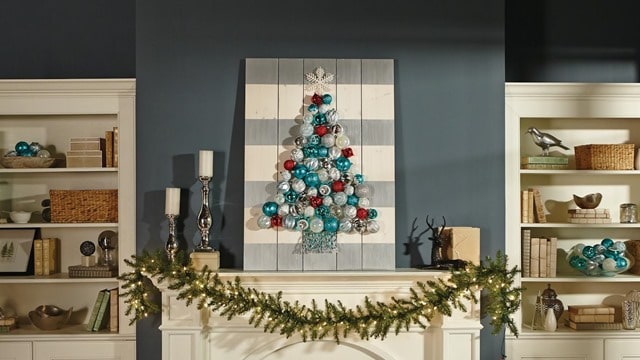 Do you have an area in your home where you'd like to use a Holiday Ornament Display this season? Not only will it look great over a mantel but it also would look good hanging on a wall in your home or even on your porch.
Thursday, November 17 is The Home Depot's DIH (Do it Herself) Workshop where you can learn to make this for your home. Don't worry if you aren't familiar with using power tools to make projects like this, all skill levels are welcome at these workshops.

I am excited that Maryann from Domestically Speaking invited me join her team, along with three other talented bloggers, to host a virtual party where we will each build and share our own version of this Holiday Ornament Display. Look for our versions of this fun project on Monday, November 14!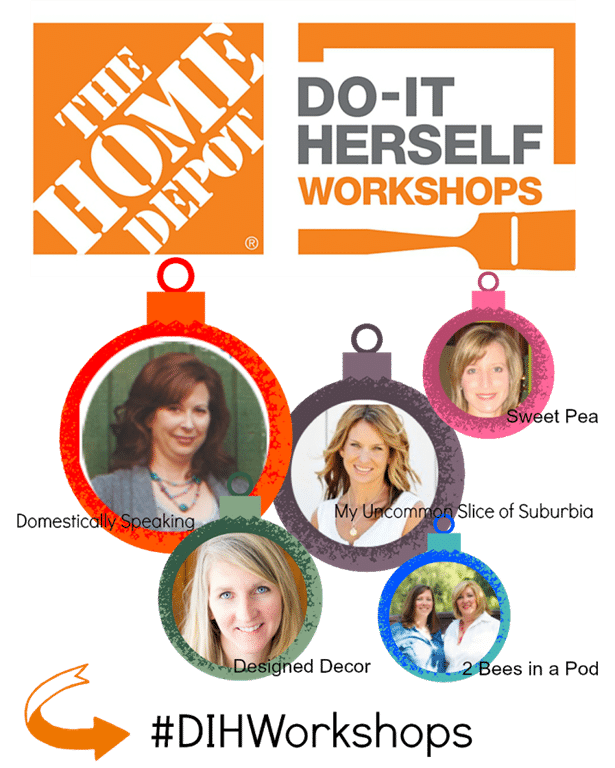 Have you ever participated in a Home Depot workshop?
The Home Depot offers three types: Do-It-Yourself (DIY), Do-It-Herself (DIH) and Kids. These workshops teach customers how to build décor projects, how to make easy home repairs, and how to operate power tools through demonstrations and step-by-step instructions. You can learn more about Home Depot workshops here.
If you want to make this Holiday Ornament Ornament Display for your home, attend the workshop at your local Home Depot by signing up here.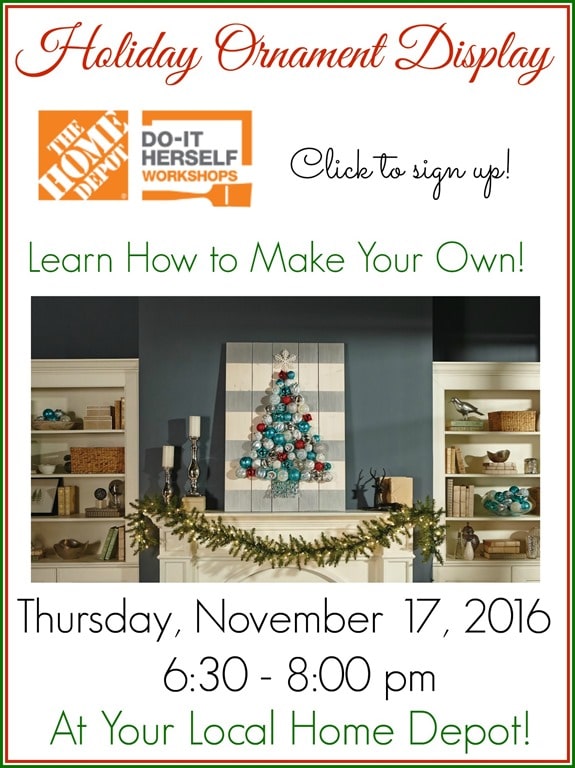 *The Home Depot partners with bloggers such as me for DIH Workshop program. As part of this program, I received compensation for my time. They did not tell me what to purchase or what to say about any product mentioned in these posts. The Home Depot believes that consumers and bloggers are to form their own opinions and share them in their own words. The Home Depot's policies align with WOMMA Ethics Code, FTC guidelines and social media engagement recommendations.