Stitch Fix for Men–Fix #2
I think we are now a Stitch Fix family! Mr. SP received his first box last month and kept two things. Since he had fun with his first box, we requested a second box for him for November.
I've told you many times that I do not like shopping and because of that Mr. SP rarely gets updates to his wardrobe unless he goes out shopping on his own and you can imagine how often that happens. Stitch Fix is a great way for us to update our wardrobes without having to take time to shop.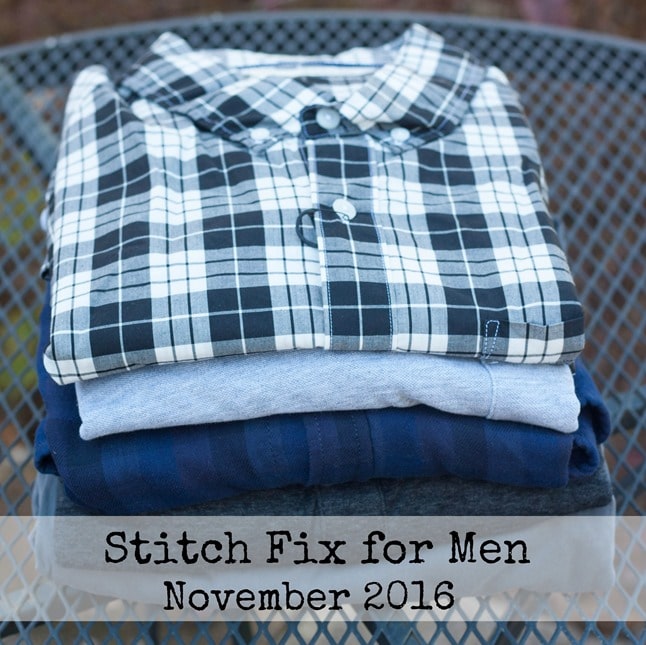 Some of the links in this post are affiliate which means that I receive a small commission if a purchase is made. There is no additional cost to you and the commission helps me to keep this blog running!
If you are new to Stitch Fix, it is a personal styling service. You start by filling out a detailed style profile so that your stylist will get a sense of what you like and dislike and also your sizes. Pinning to a style board on Pinterest is also a great way for your stylist to get to know you and to get suggestions for what you'd like to receive. When you order a Fix, your credit card is charged a $20 styling fee that is deducted from any item that you purchase. If you buy all five items, you get 25% off your total which usually equates to getting one item for free.
When you receive your Fix you have three business days to try on the clothes and to decide what you want to keep and what will be sent back. A postage paid envelope is included in your shipment which makes returns a breeze.
You can choose to receive a monthly shipment or schedule a box when you'd like one.
I like the masculine packaging for Stitch Fix men. Truthfully, I'm more interested in Mr. SP's Fix than he is. I open his package and lay out the items for him to try on. Unlike me, it takes him about 2 seconds per item to decide yes or no. He did look at the pictures of each item on my Stitch Fix app ahead of time, so he knew what he was receiving and had somewhat formed an opinion of each item before he saw them in person.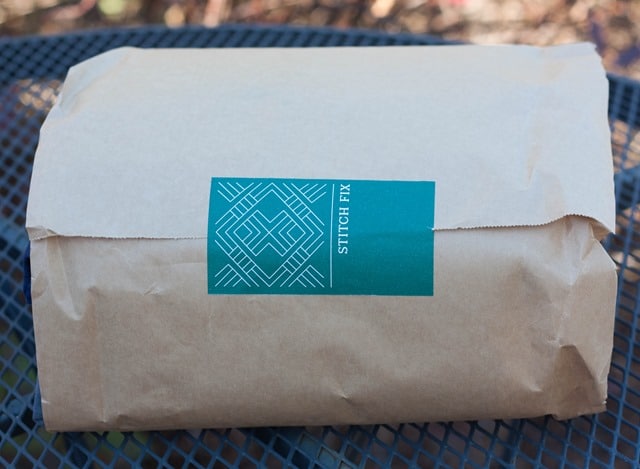 Sherman likes it when a Stitch Fix shipment arrives for either of us because it means a box to wrestle.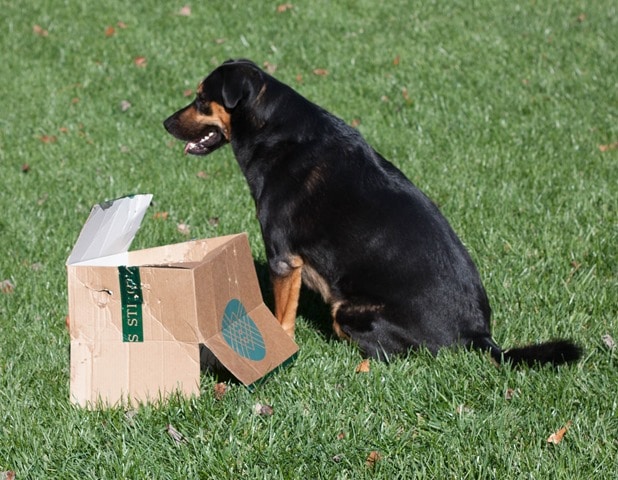 Let's see what Mr. SP received in his November 2016 Fix (#2).
Hawker Rye Essential Wash Long Sleeve Shirt – $58
We both really liked this shirt when we saw it pictured on my Stitch Fix app. Mr. SP liked the style, pattern, and color of this shirt. It was a winner and was an automatic keep.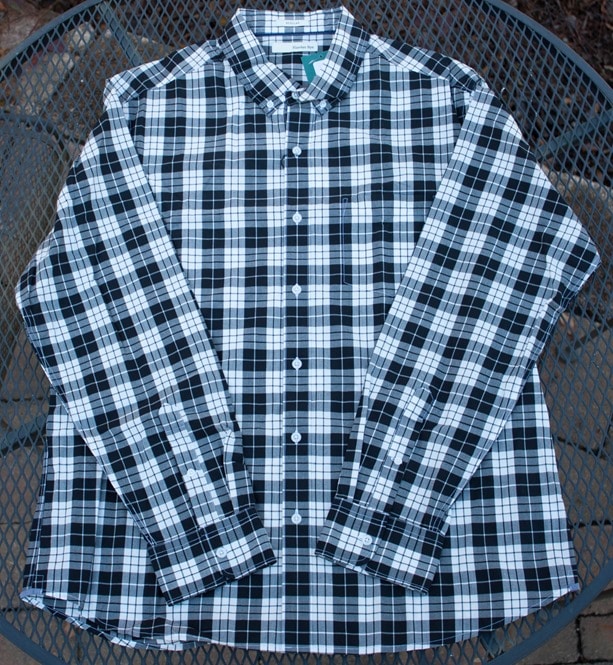 Mavi Grants Pass Button Front Shirt
This shirt was super soft and looked to be very comfortable. It was marked as Mr. SP's size but when he tried to put it on it was impossible as it was several sizes too small.
Ben Sherman Reno Polo
Mr. SP didn't even try this shirt on. When I asked him his opinion of it he said, "Unimpressive." I thought it was a nice looking shirt but honestly Mr. SP doesn't need another shirt of this style since he has stacks and stacks of them already in his closet.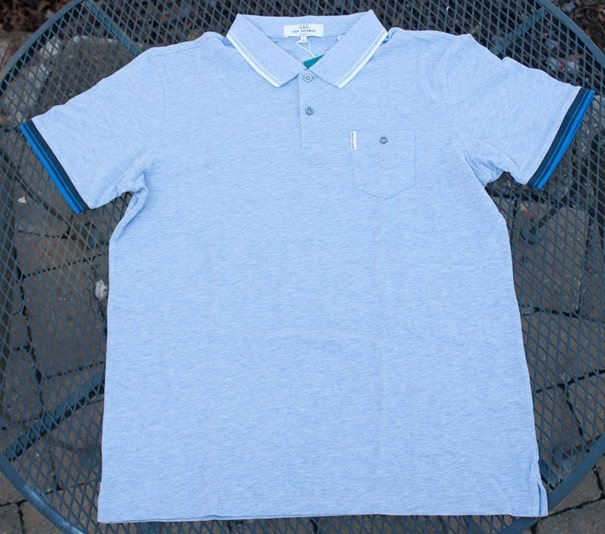 Threads 4 Thought Redmond Jersey Henley
I thought that this shirt had a very good chance of being a keeper and I was correct. It was thick and super soft. It looked nice on Mr. SP but it was a tad bit too short. He has a long torso and this isn't an uncommon problem for him to have with shirts.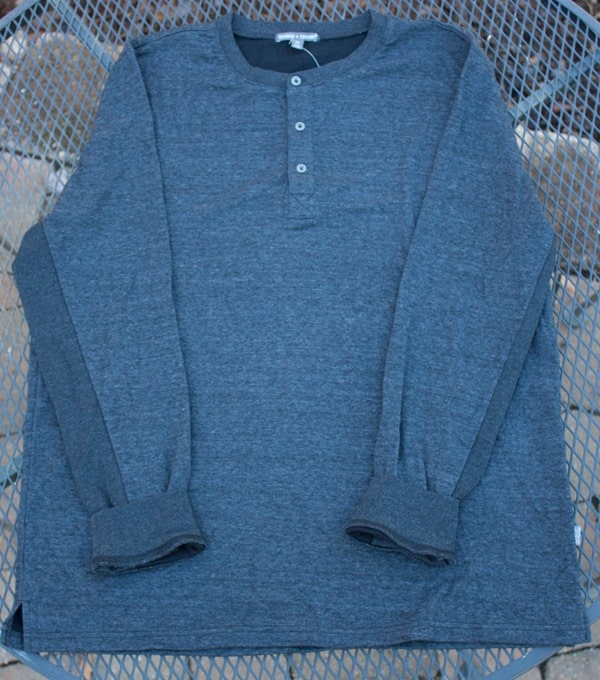 Flag & Anthem Portland Chino
When Mr. SP tried these on, we both were pleasantly surprised at how well they fit. They are a great style for casual Friday at work or to wear on the weekend. Mr. SP's stylist suggested that he pair these with the Hawker Rye plaid shirt. He tried them on together and we both liked the look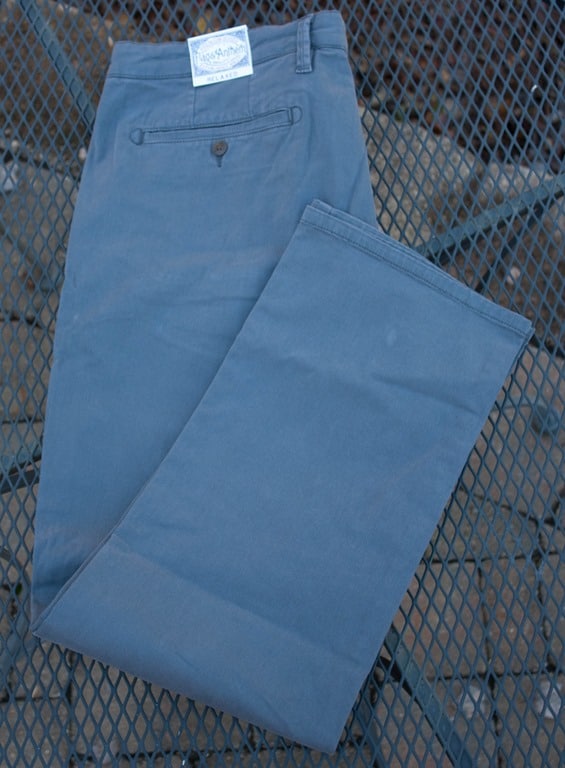 Mr. SP now has a new outfit that he can wear to work on Friday or over the weekend. Yeah for Stitch Fix!
In Summary
Hawker Rye Essential Wash Long Sleeve Shirt – $58 – Keep
Mavi Grants Pass Button Front Shirt – $68 – Return
Ben Sherman Reno Polo – $55 – Return
Threads 4 Thought Redmond Jersey Henley – $68 – Return
Flag & Anthem Portland Chino – $59.50 – Keep
If you missed my 41st Fix for November, be sure to check it out. I kept all five things this month and have already worn most of them. It's been unseasonably warm here and I'm waiting for cool weather to finally come our way before I wear my new sweater and leggings. You can see all of my Stitch Fix reviews here.
If you've been thinking about trying Stitch Fix but haven't, do it! It's so much fun to receive a box and it's a great way to update your wardrobe without having to go shopping.
It's getting close to Christmas and time to think about shopping. If you've got a girl or guy on your list who is hard to shop for, why not give them a Stitch Fix card as a gift? I know that it's a present that I'd like to receive!