Lake House Guest Bedroom Decor
This summer I have been working on finishing decorating our lake house guest bedroom. The room is finally complete and I am excited to share the end result.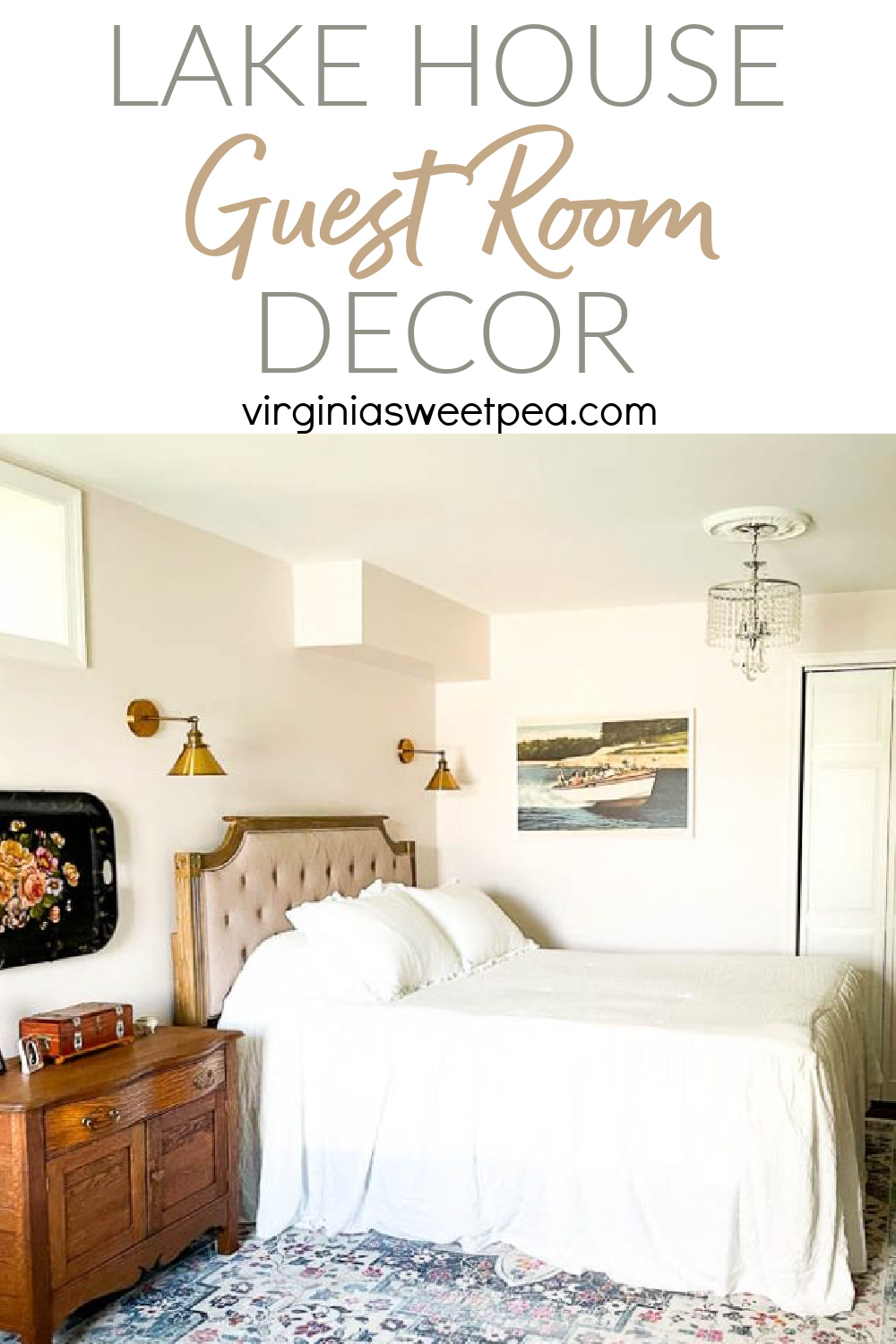 I decorated this room with a vintage and feminine theme.
The rug is from Boutique Rugs and the bedspread and shams are from Amazon.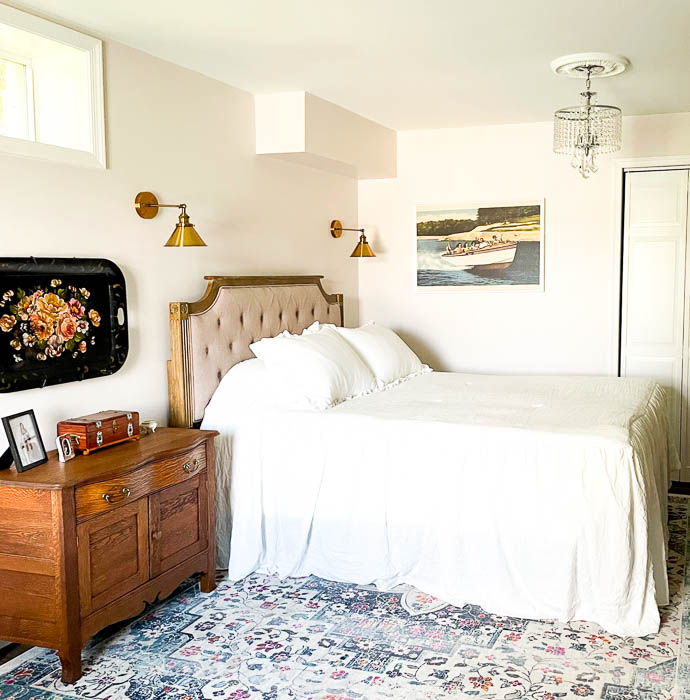 The headboard came from Amazon but is no longer available. This one is similar. The headboard is missing finials that go on each end post and they must be stuck in a shipping crate somewhere in China. Eventually, they will arrive.
The brass sconces aren't wired. A puck light is in each one and they can be turned on with a touch of the finger or by using a remote.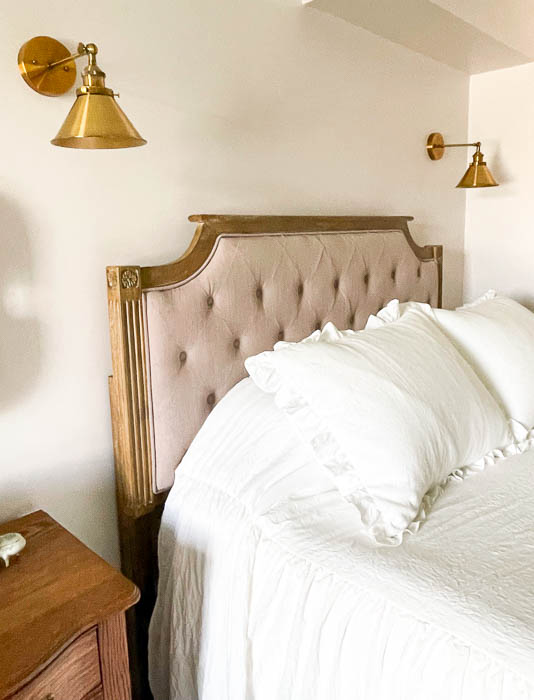 An antique washstand that I purchased with my first teacher paycheck serves as a night table. My cousin gave me the tole painted tray.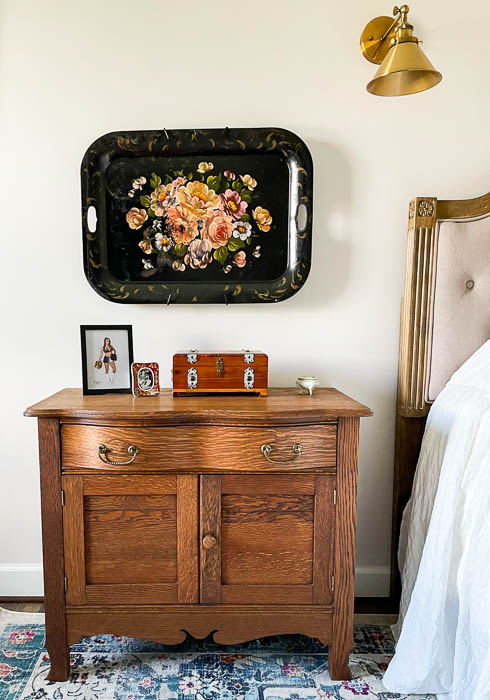 My niece, Reese, stays in this bedroom when she visits. Reese is a VCU senior and is also a Gold Rush dancer.
The other picture is of me and my beloved cat, Miss Prissy, taken on Christmas Day in the early 90s.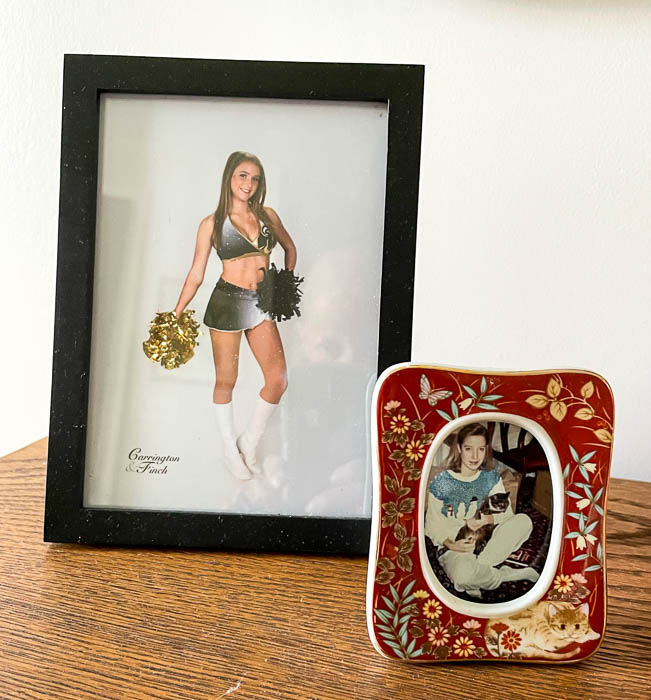 Lane Furniture Company used to give each local senior a cedar chest. This is my grandmother's from the 1930s.
In later years, the cedar chests did not include hardware. My mom received one of these but the program stopped by my senior year in 1987.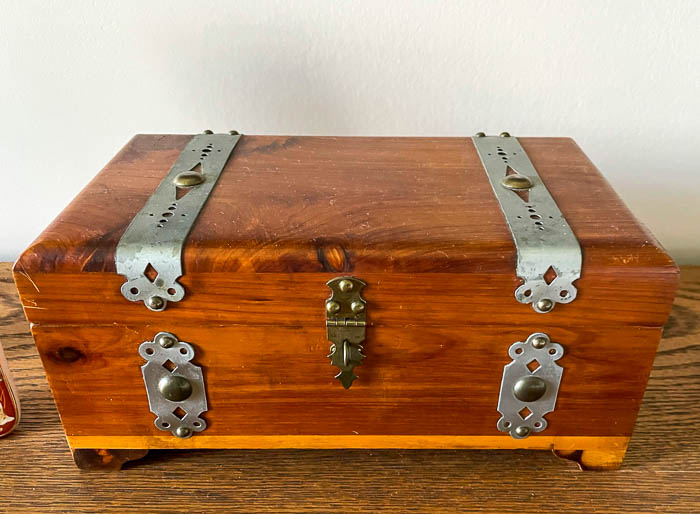 This lidded container was my grandmother's.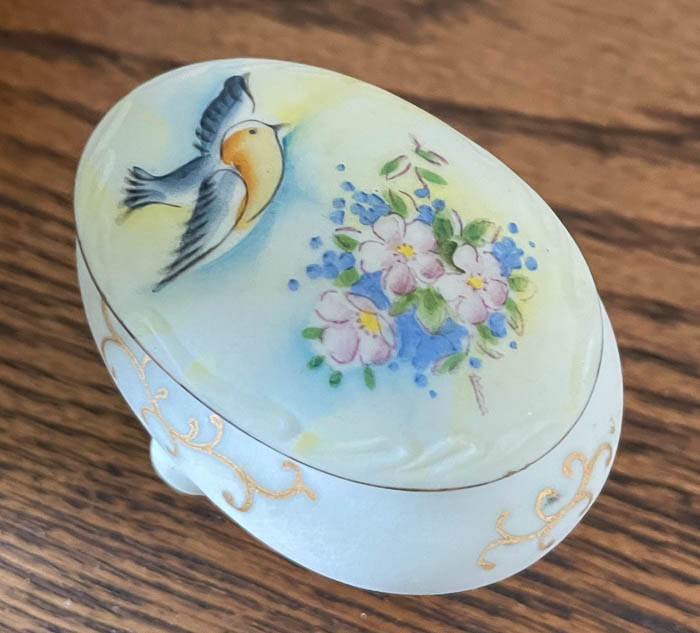 I used a vintage postcard found at The Graphic's Fairy to make this wall art.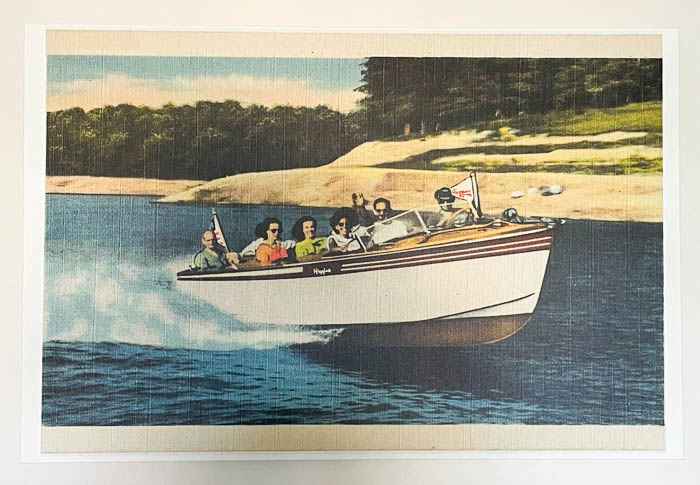 The chandelier is from Home Depot and you can learn how to install bifold closet doors here.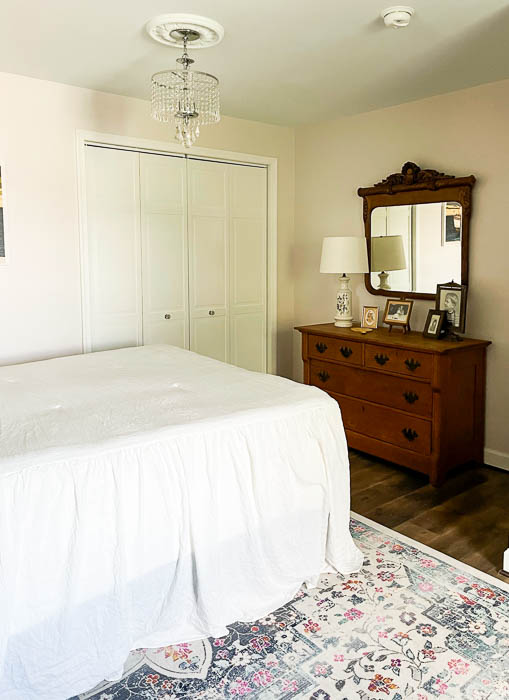 Mama gave me the antique oak dresser and she bought the oak mirror at a store at the lake.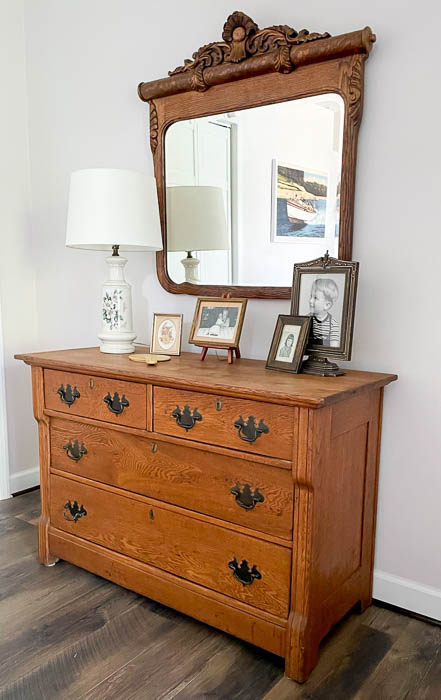 My cousin scored the lamp at a flea market in Florida over the summer. The shade is from a shop in downtown, Lynchburg.
My grandmother did the pressed flower picture and the mirror belonged to a relative.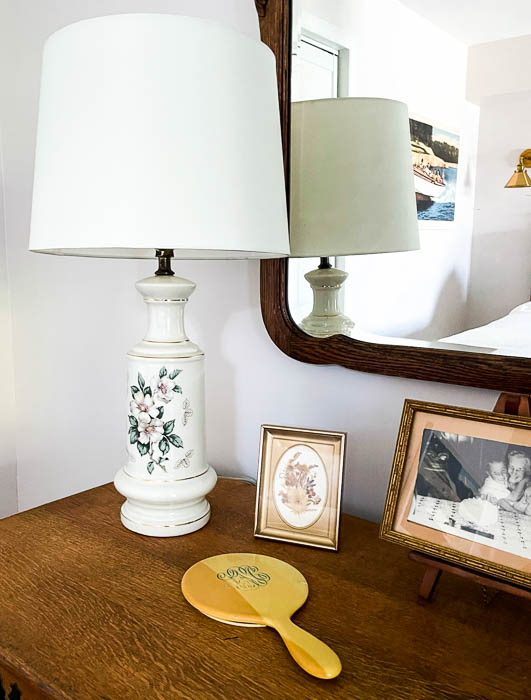 My grandmother was raised by her Aunt Fannie and Aunt Fannie served as my dad's grandmother. I am pretty sure that that cake stand is in my pantry.
These are childhood pictures of my mom and dad.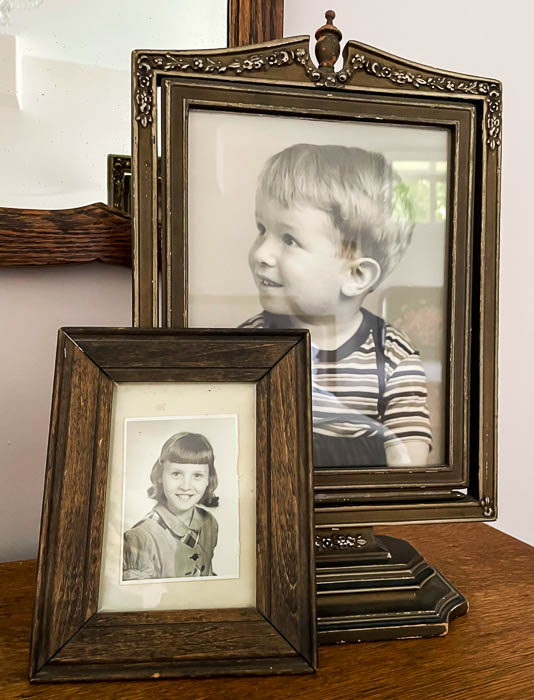 You can't tell because of the lighting, but the room has a lake view.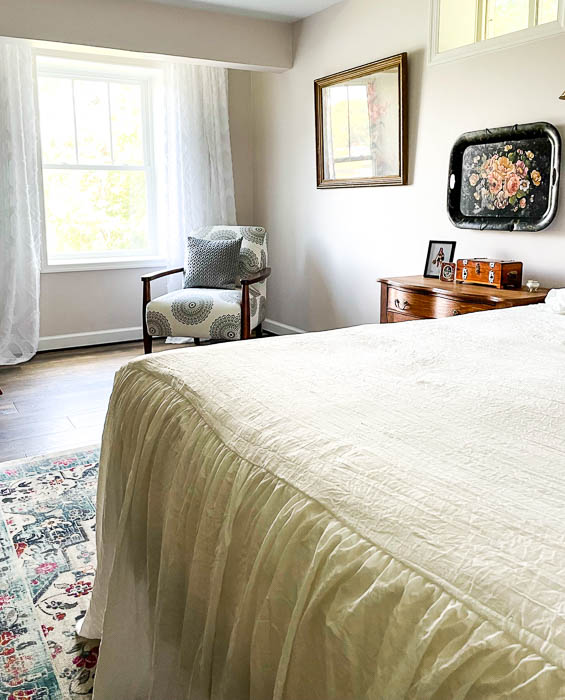 Mama purchased this painting for me at the same shop where she purchased the oak mirror. The painting came from a tobacco plantation in Chatham, VA.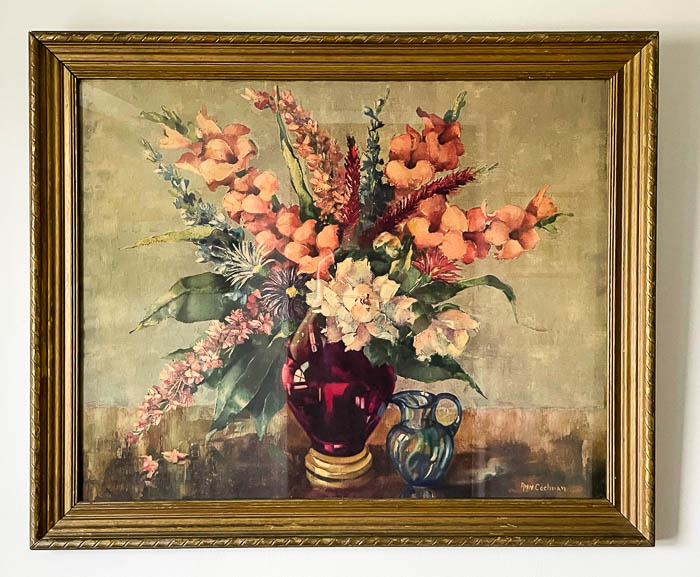 Behind the door is a picture of me enjoying a SML sunset and a luggage rack made with cherry harvested from the family farm in Maryland.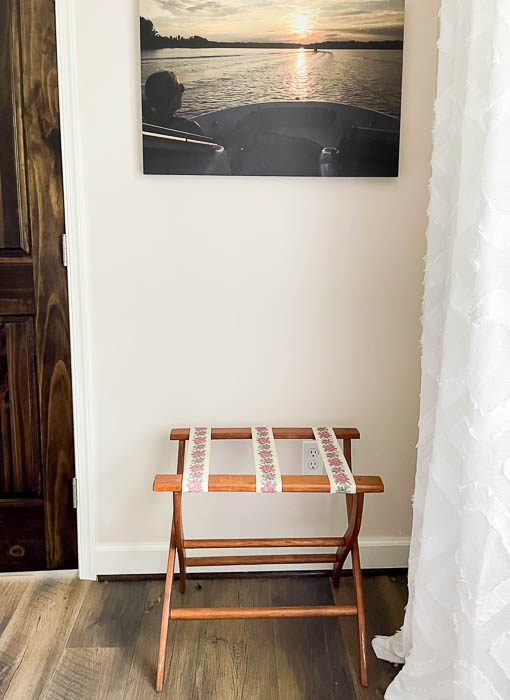 I'm so happy to have this space complete and it has been a pleasure to have guests enjoy this room over the summer.
More Lake House Posts to Enjoy