Living Room Update with New Chairs
I have been wanting to replace the wingback chairs in our living room with something more modern for a long while. I finally bit the bullet and bought new chairs for this space and I'm thrilled with how they look.
New Chairs for our Living Room
I replaced two wingback chairs in our living room with two Ivo 30″ Wingback Chairs in Beige Linen from Wayfair.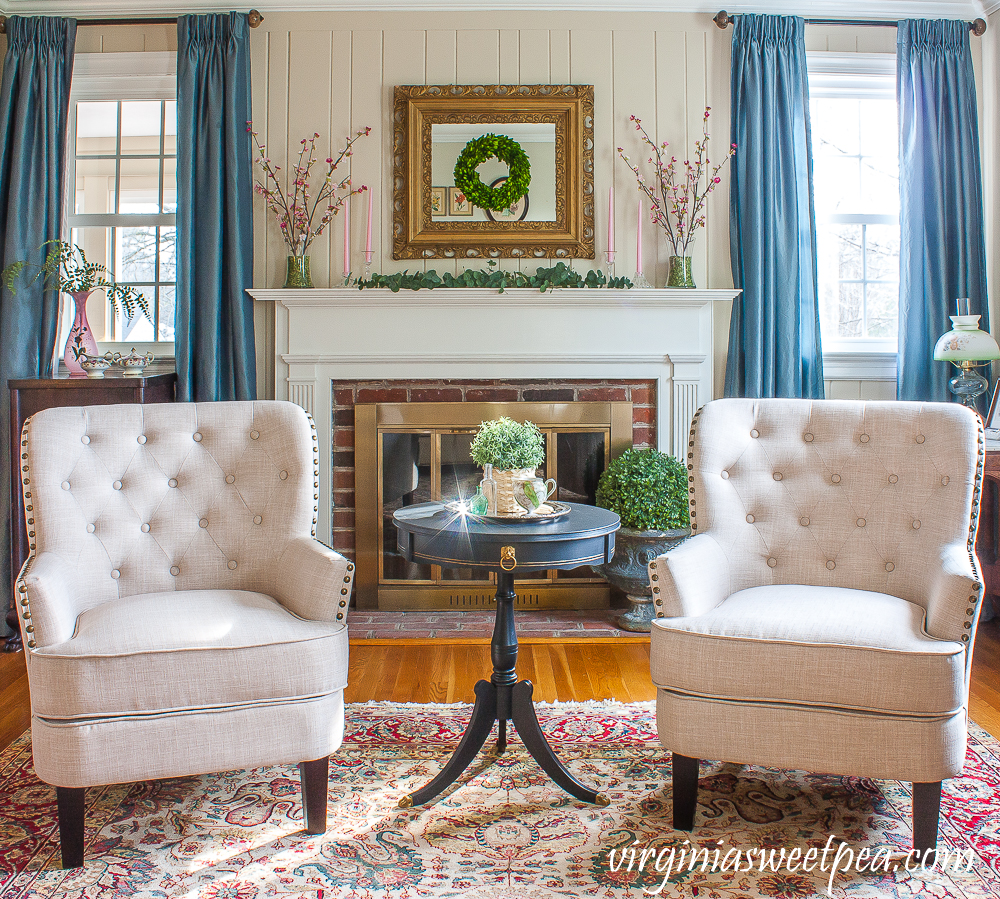 I love how these chairs look in our living room!
Our Old Wingback Chairs
Our old chairs were wingback chairs that my mom snagged for me at her church's auction for $4 each. I had them recovered and they have served me well for many years.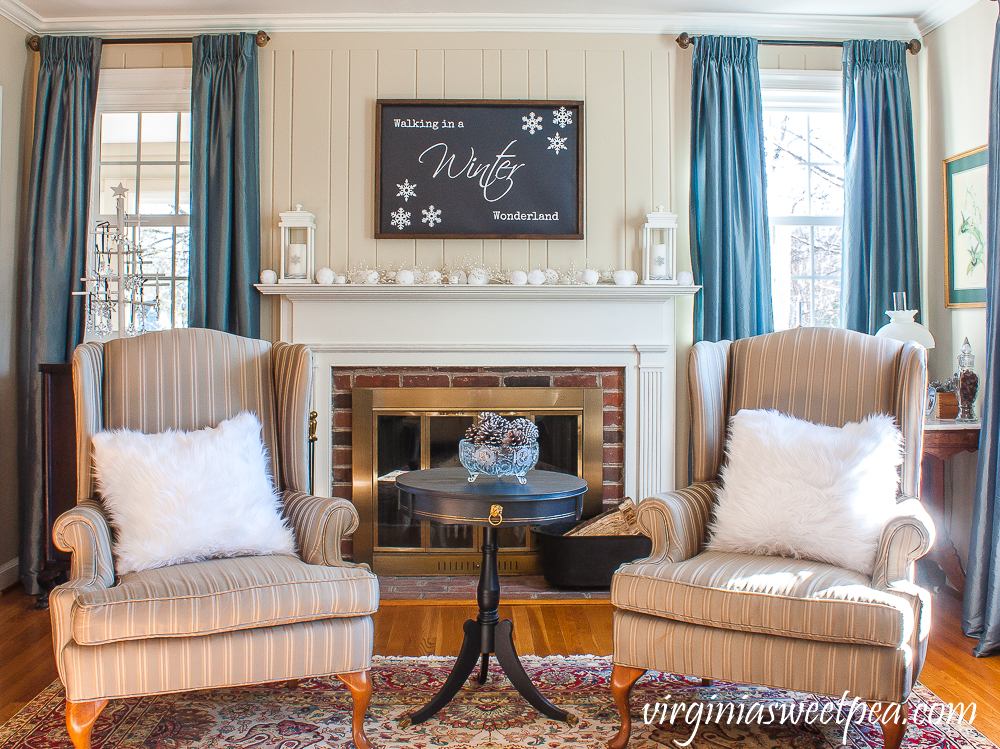 These chairs are in great condition but I was tired of both their style and fabric.
What a Difference New Chairs Make
I love the lower profile of my new chairs. The old wingback chairs somewhat blocked the view of the mantel and these do not.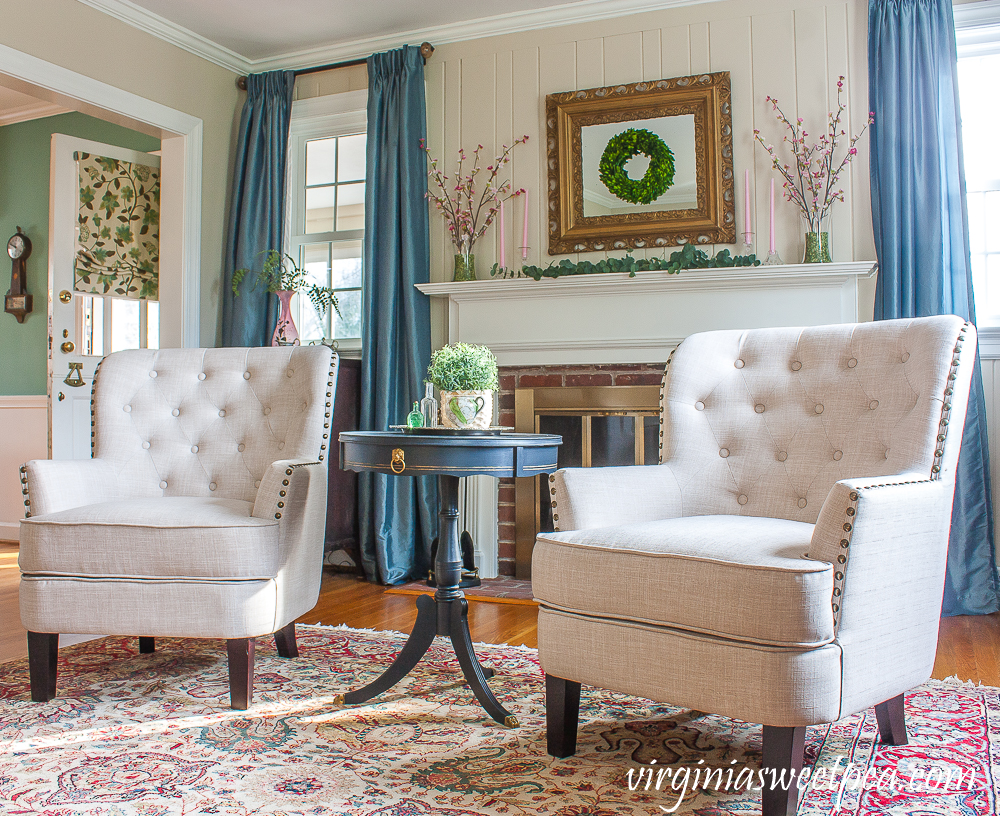 Their linen fabric also makes the room seem lighter and brighter.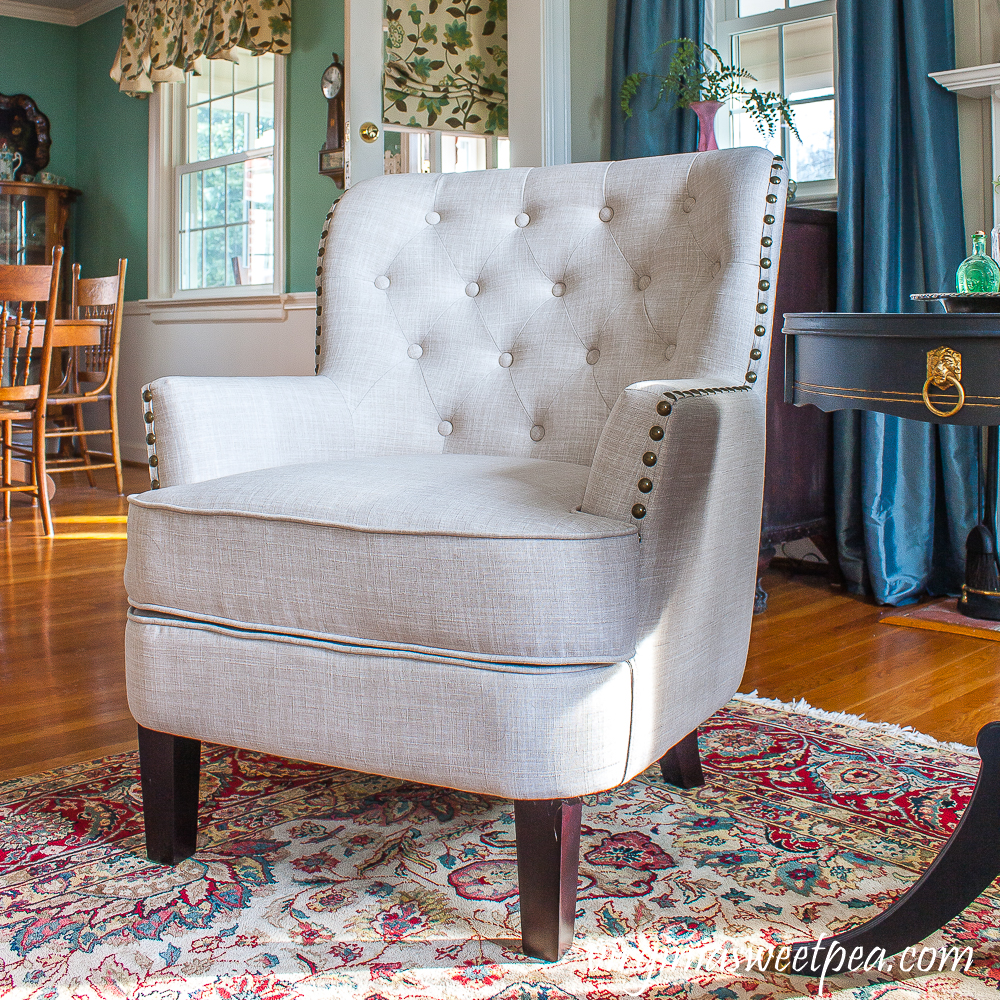 I also like the nailhead trim along the sides and arms.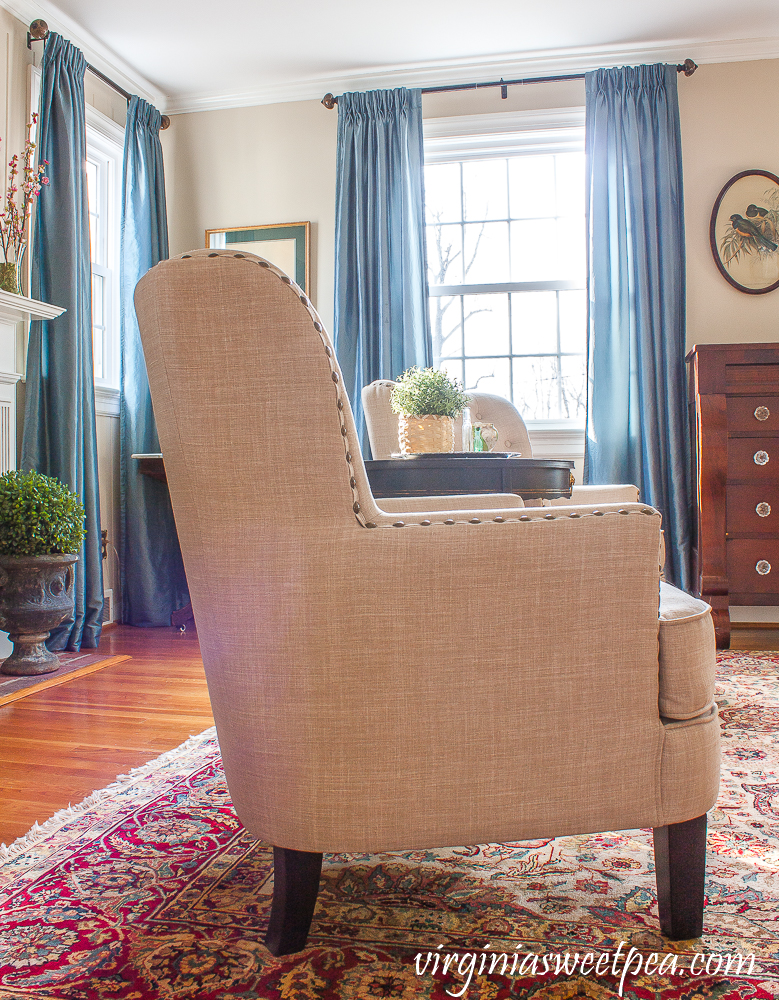 Like the new chair that recently purchased for our family room, the seats on these chairs are somewhat hard.
I find the chair comfortable enough to sit on for a short time, but not one that I'd choose to relax in night after night.
Sherman is the main family member who uses this room and he has claimed the sofa, so these chairs are mostly just for looks.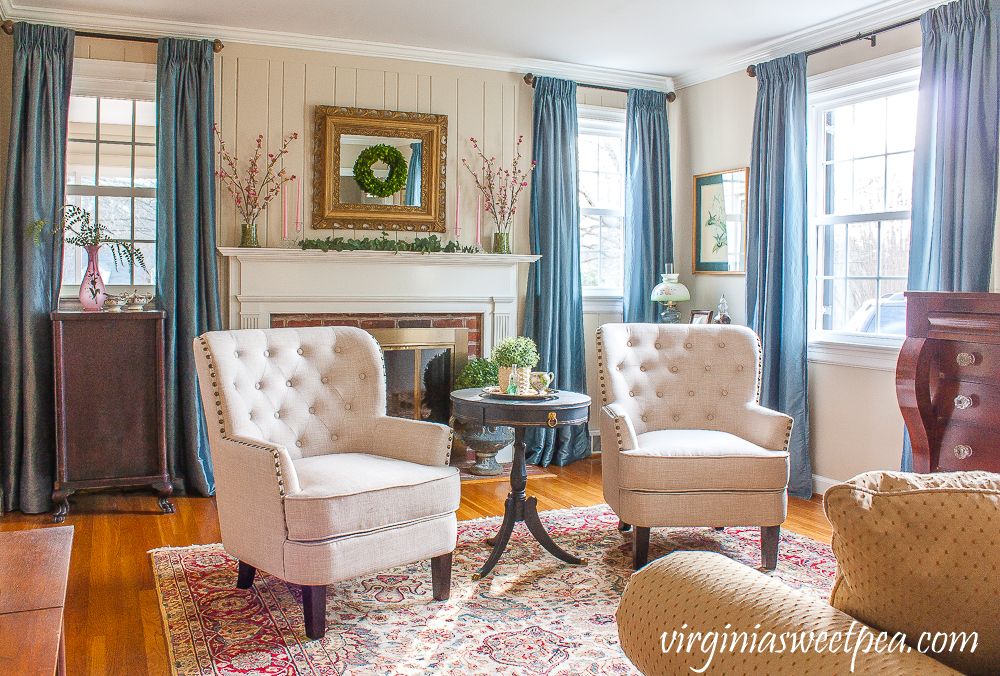 Are you wondering what I did with the wingback chairs? They are currently in a room upstairs until I decide their fate.
This post gave you a sneak peek of my spring mantel. I'll share more on that next week!