Make Your Christmas Baking Special with Martha Stewart
Have you started your holiday baking? I haven't, but will soon after seeing some of Martha Stewart's packaging supplies for goodies. Our neighbors traditionally trade plates of cookies. My cookies are sure to win the "best presentation" award when I present them in some of the cute packaging shown below.
You put so much goodness into your holiday cookies, why settle for boring packaging? Ditch those old beat-up tins! Decorative treat bags, boxes and wrappers from Martha Stewart Crafts add the finishing festive touch to your homemade gifts – so they'll look as good as they taste!
New this year from Martha Stewart Crafts: illustrated "Wonderland Gingerbread House Treat Boxes" designed to give your baked goods a holiday-inspired home…one you'll be proud to bring to the homes of friends, co-workers and loved ones! Just be sure to clearly mark the gift tags so everyone knows whose is whose.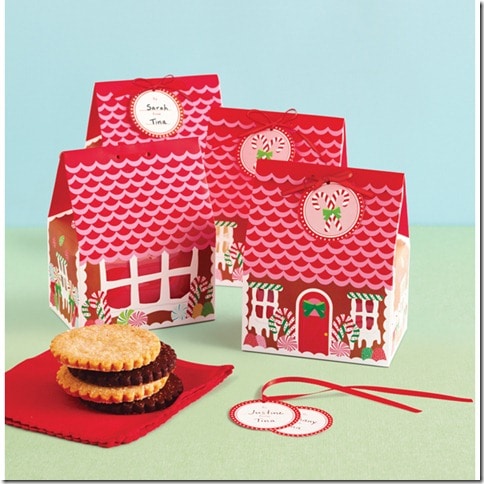 Want to give someone an assortment of your favorite baked goodies? The "Cottage Christmas Compartment Treat Boxes" from Martha Stewart Crafts have four sections, all in one gorgeous box adorned with Christmas greetings and timeless red ribbon.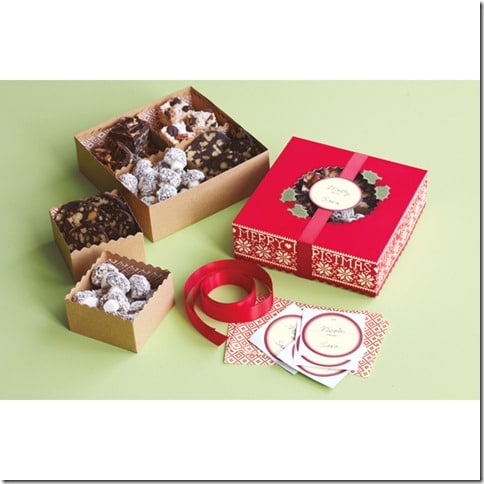 If you're the snow queen of cupcakes, check out Martha Stewart Crafts' "Snow Lace Treat Wrappers" with snowflake lace designs in red and icy blue.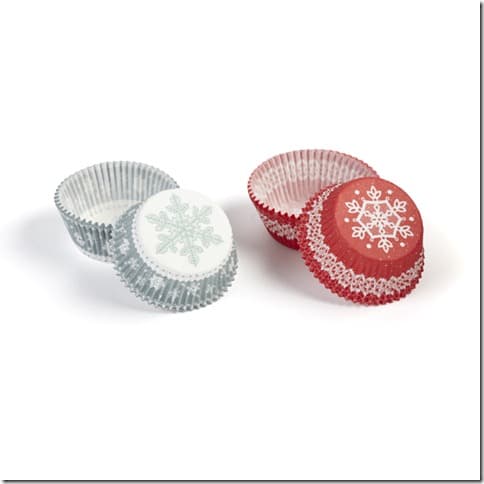 This elegant pattern also adorns the "Snow Lace Treat Boxes," which have a porthole on the side to let people see the yumminess within.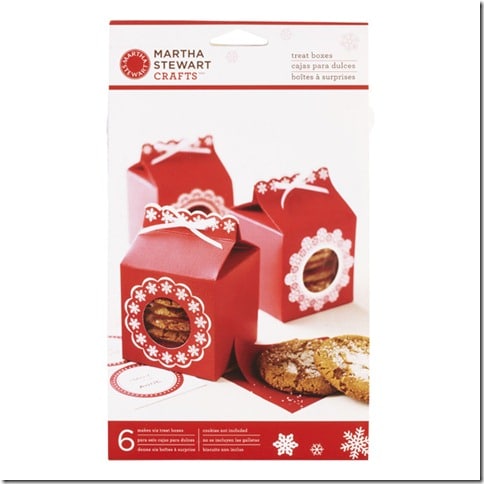 Martha Stewart Crafts can even dress up your breads and fruitcakes with the "Wonderland Bakeable Trays." Beautiful and functional, you can bake right in these trays – then use the cellophane bags, ribbon and labels to turn your confections into gifting perfection.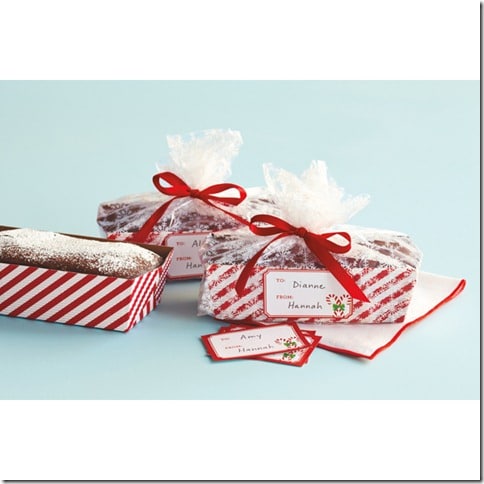 Of course, stripes are always en vogue for Christmas – candy cane stripes, that is. Martha Stewart Crafts red and white-striped "Candy Cane Treat Bags" and "Candy Cane Matchboxes" turn candy, cookies and cakes into beautiful gifts for men, women and children of all ages.

Feeling inspired? Save 20% at MarthaStewartCrafts.com when you enter BLOG20 at checkout through 12/31/12.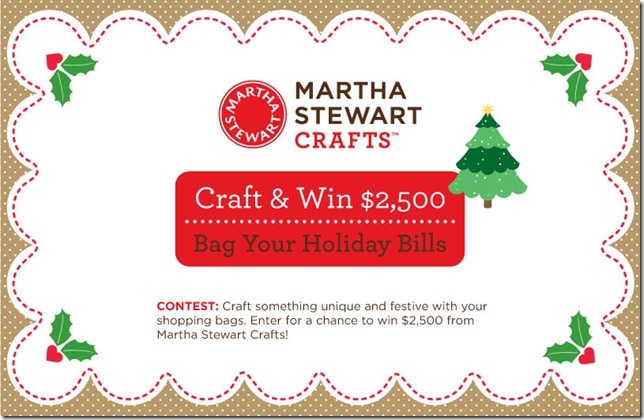 Enter the Martha Stewart Crafts "Bag Your Holiday Bills" Contest for your chance to win $2,500! Contest entry & details: https://apps.facebook.com/bagyourholidaybills/pages/6b7290b458d2ca88

Disclaimer: I was not paid to write this post but I did receive items similar to those above to enjoy.