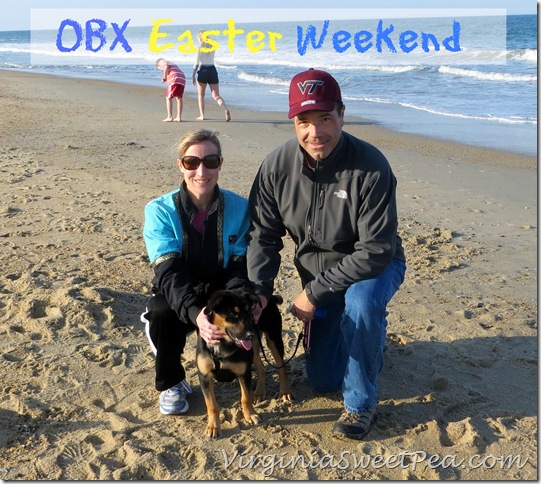 We spent Easter weekend at the beach with my mom, father-in-law, and Sherman. Our goal was to do spring cleaning at the beach house and to have fun.
Since Sherman came along, we spent quite a bit of time with him on the beach. The sun was coming up on his first trip.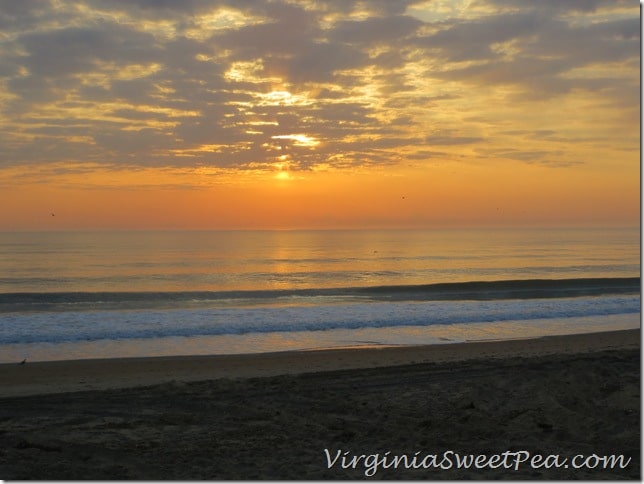 He met new friends each time he went for a walk. We are lucky that Sherman loves people and he loves attention.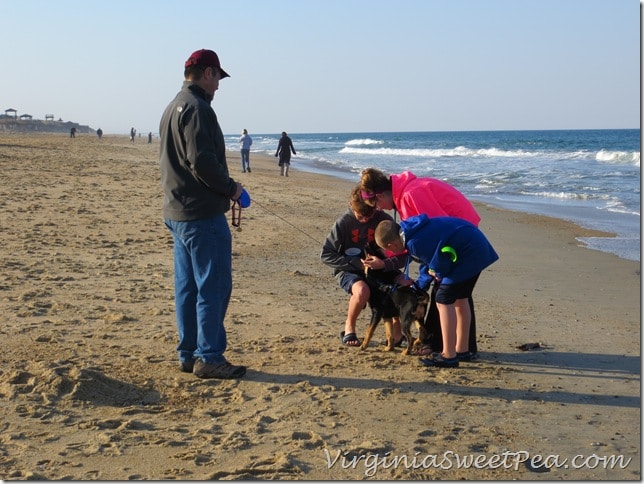 The OBX Lowes is pet friendly and we couldn't wait to take Sherman. Since Lowes opened on the OBX, we always visit to see the dogs. Now our dog gets to go!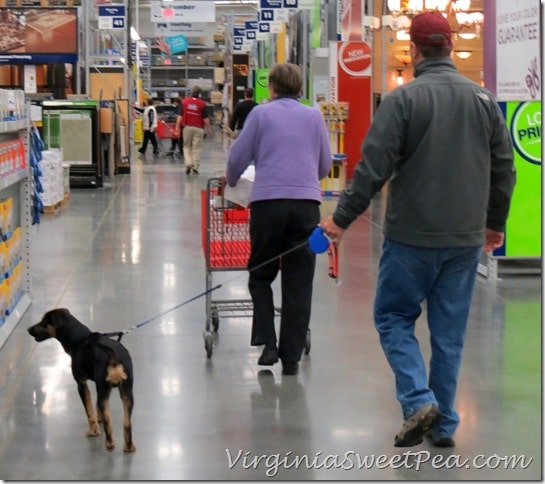 Sherman met a new friend.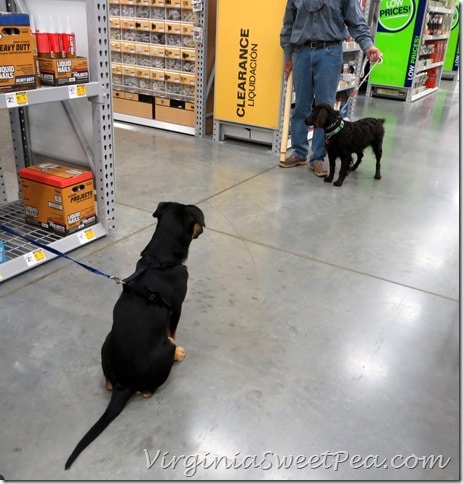 The staff loves seeing the dogs and many of them have treats in their pockets. Sherman can't wait to go back!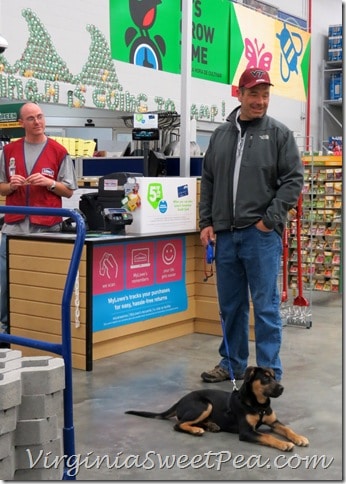 Most of our time was spent cleaning. While Mama and I cleaned inside, Mr. SP and his dad did some outside repairs. A screen needed replacing and so did several deck boards. We had hopes of staining the deck but rain on Sunday prevented that chore from getting accomplished.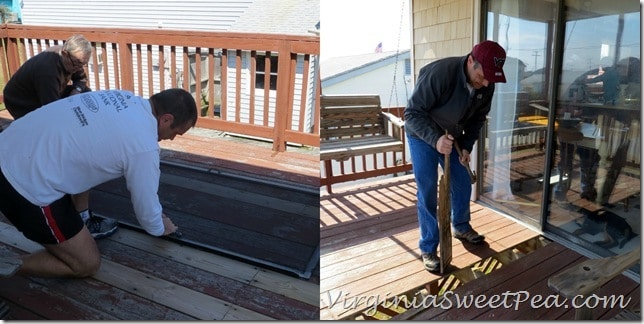 While we worked, Sherman spent his time sleeping. Playing on the beach is hard work!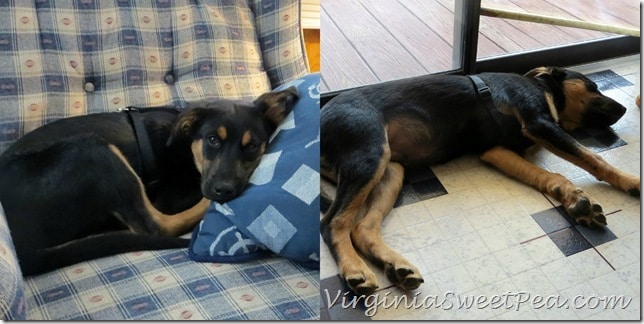 Saturday night we tried a restaurant that's been on our list of places to try for a long time. The Kill Devil Grill is a diner with an attached restaurant. Our food was great but we all agreed that the place lacks in atmosphere.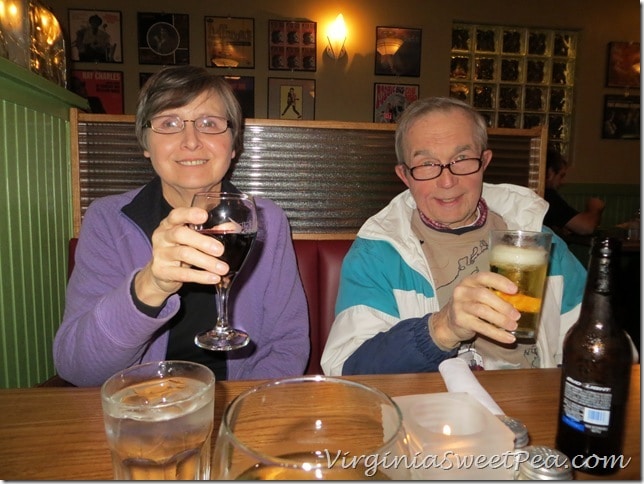 Mama cooked a delicious meal for Easter dinner. We had ham, scalloped potatoes, asparagus, deviled eggs, rolls, and Uncle Bill's wine.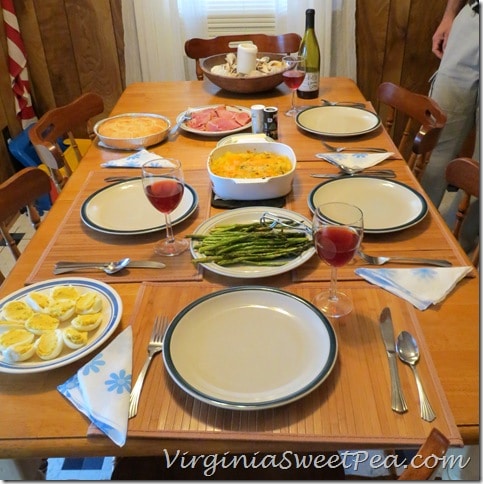 Mama also made a delicious lemon cake.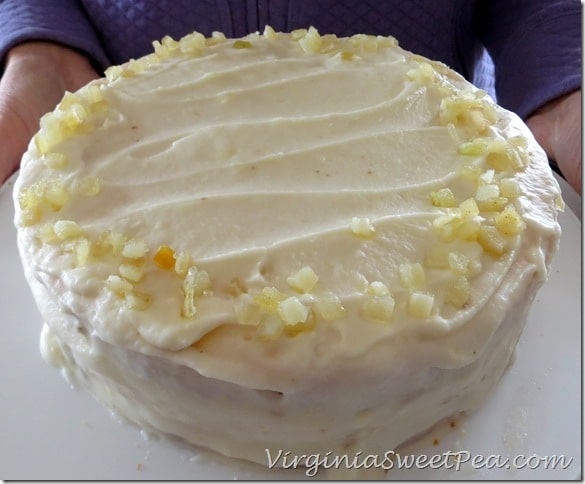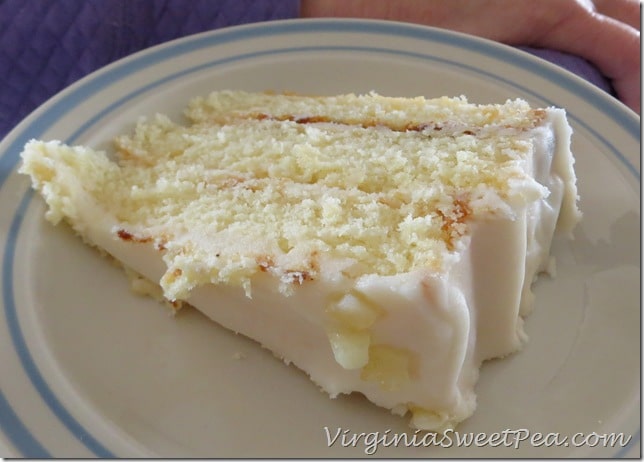 Sherman spent most of the day on Easter Sunday playing with the squeaking chick that Mama gave him. It is now missing a foot and has lost some of its stuffing.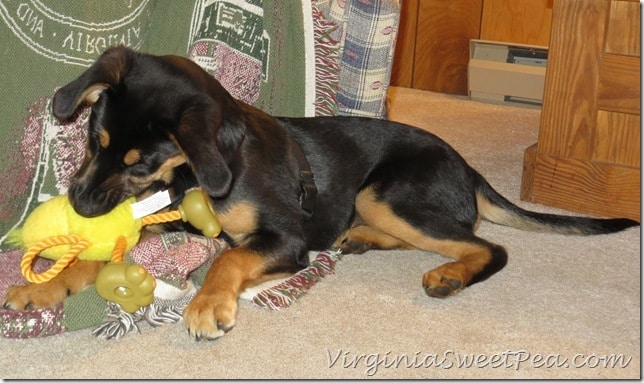 When he wasn't playing he was sleeping.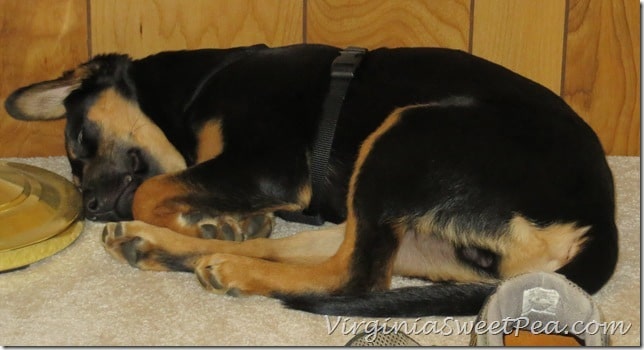 We came home on Monday and stopped at several antique and thrift stores.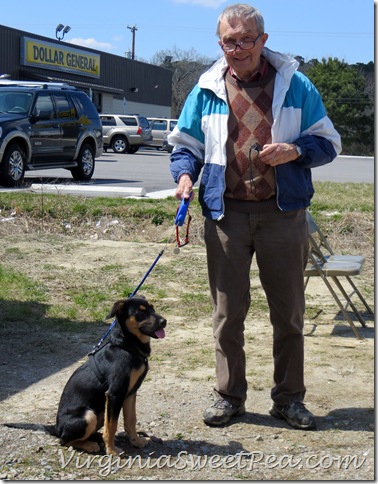 If you travel on route 460 east of Petersburg, be sure to check out The Treasure Chest. We really enjoyed shopping there and saw quite a few treasures at very reasonable prices. Mr. SP bought a vintage cartridge box that we'll either use for its original purpose or to store dog food.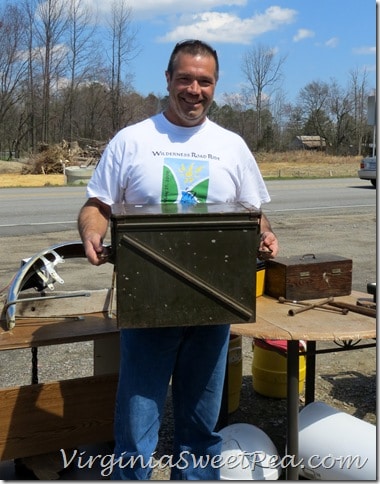 Be sure to come back tomorrow to see my treasures!