Happy Easter Free Printable
Use an Easter free printable to decorate your home for the season. Print it out, pop it into a frame and you have instant Easter decor.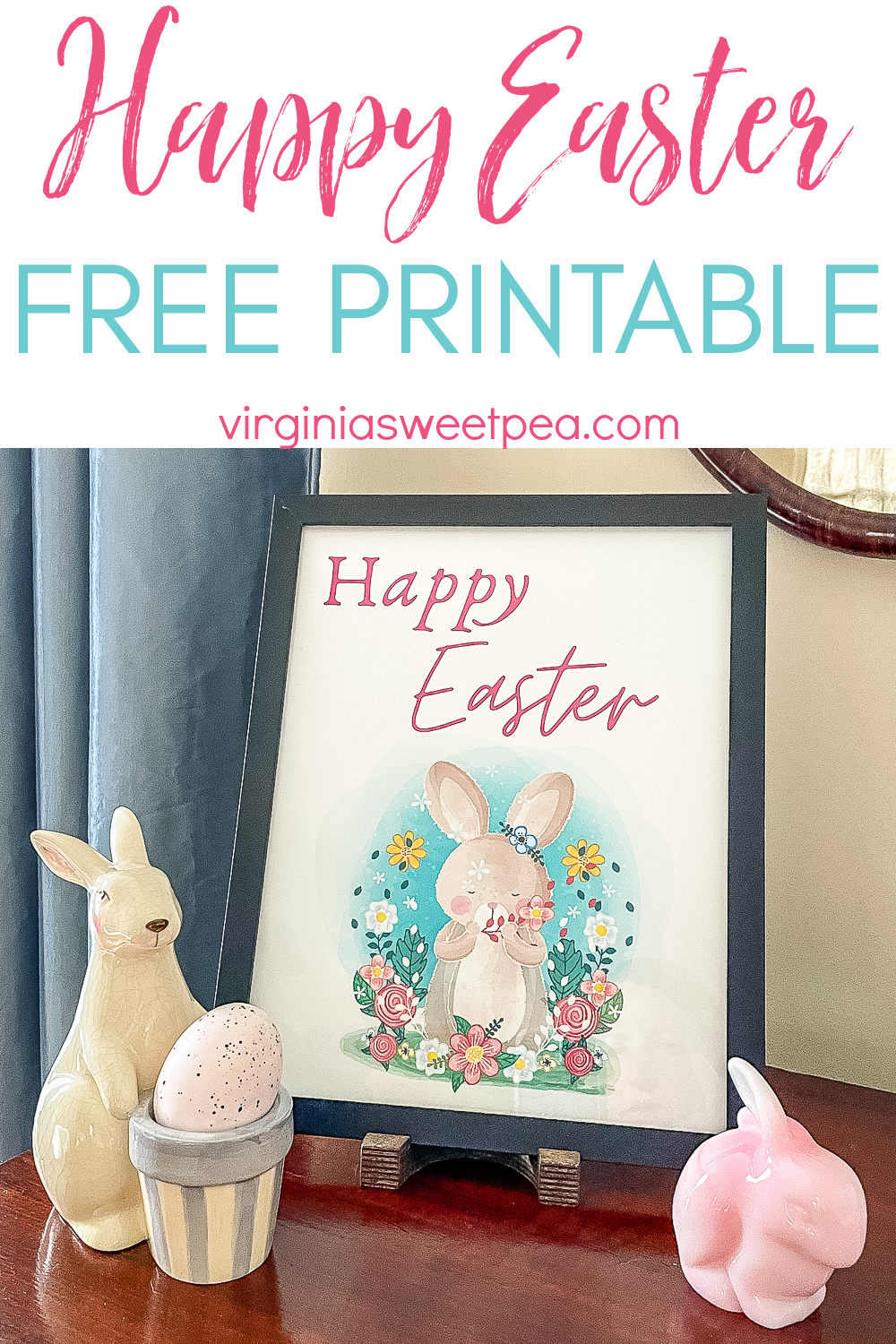 Happy Easter Free Printable
I'm excited to share this Happy Easter printable with you! I framed mine and have it displayed in our formal living room.
Two bunnies from my collection coordinate nicely with the print.
The one on the left was purchased in the gift shop at The Virginia Diner. My mom used to have a beach house on the Outer Banks and we loved to stop there to eat either going to or from the beach. They used to have a nice gift shop but after being remodeled a few years ago, they now don't have many seasonal decor pieces for sale.
The pink rabbit on the right is a Fenton bunny that my friend gave to me.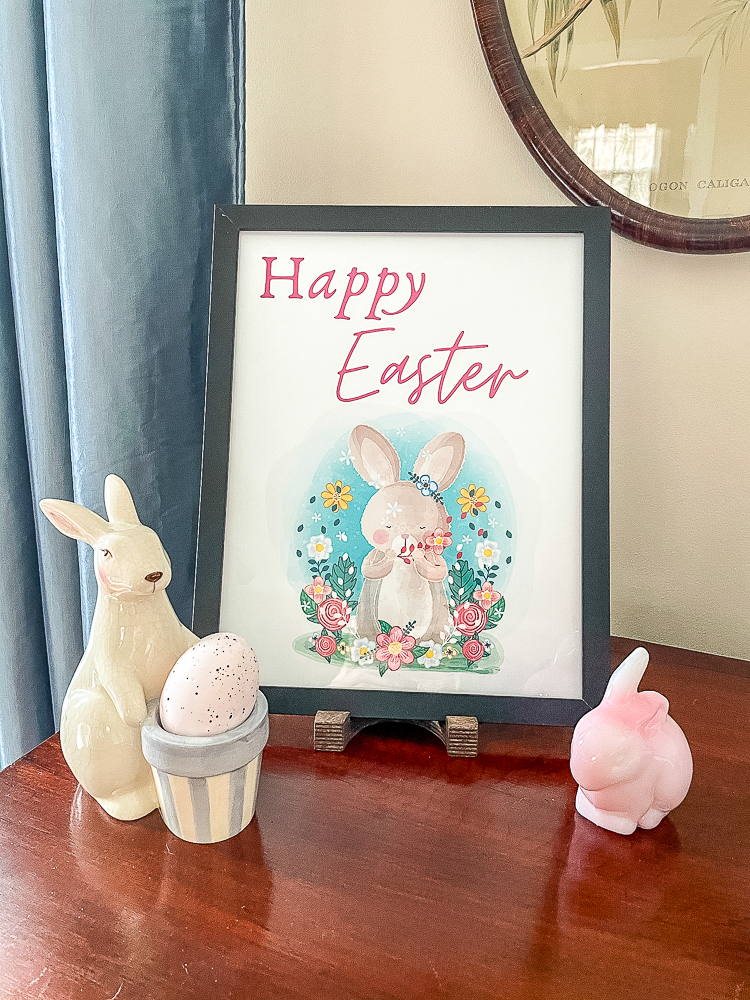 Speaking of frames, I found the most inexpensive way to frame a free printable, I used document frame from Walmart.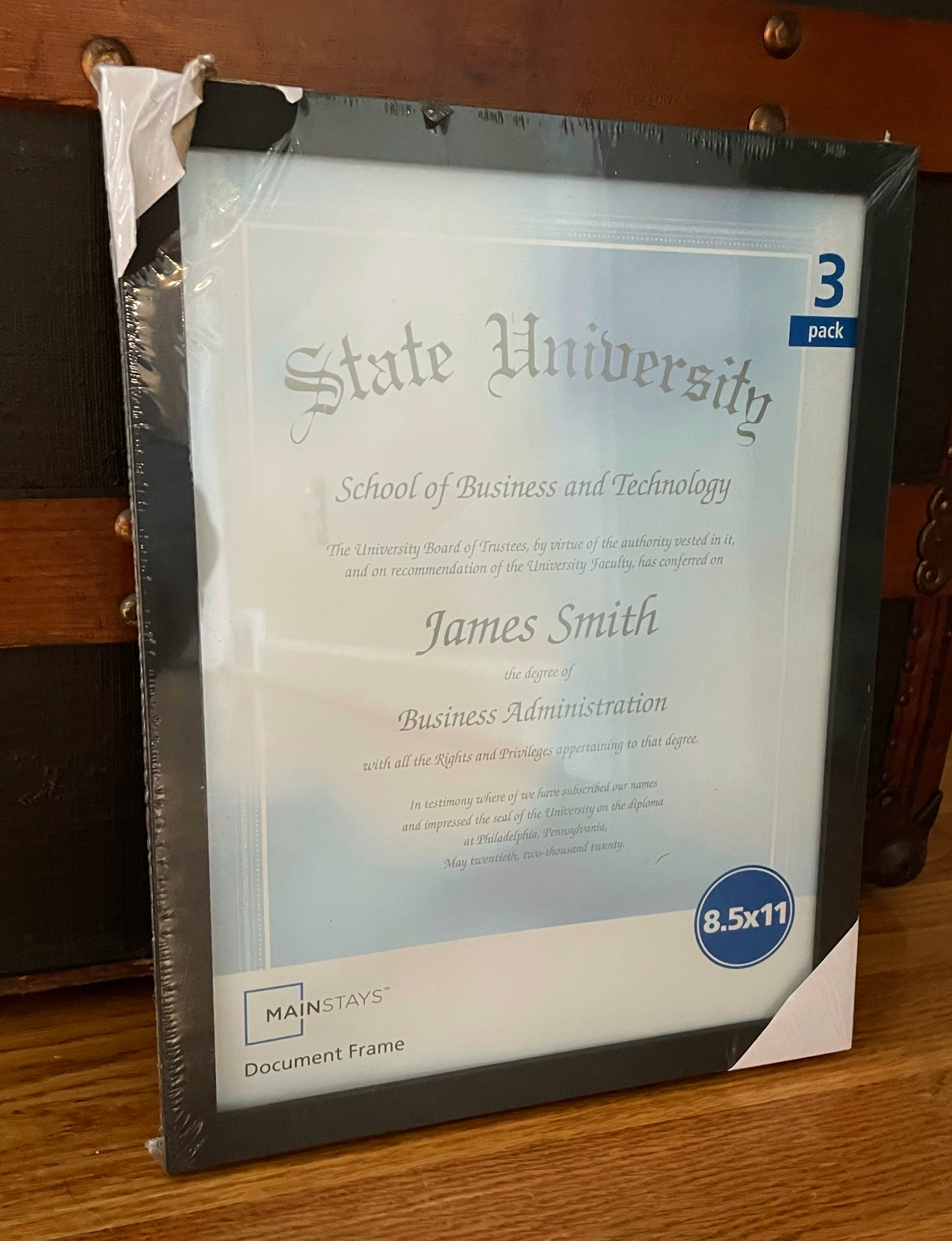 These frames come in a three-pack and cost just $3.88. For just $1.22, I was able to frame my Happy Easter printable and I think it looks good.
They aren't available from Walmart online, only in-store, so if you like to frame free printables, pick up a pack the next time you are out shopping.
This frame is available on-line from Walmart and is only $4.48. If you aren't up to shopping in person, it would be a good frame to use.
How to Print the Happy Easter Free Printable
To access the free printables, subscribe to my blog and you'll receive a welcoming email with the password. Then head to my free printable library, to print.
If you are already a subscriber, the password can be found in any email from me that you have received.
More Easter to Enjoy
If you like Easter, be sure to check out these posts:
I'll be back on Monday to share my Spring and Easter Home Tour!