Patriotic Home Decor and Craft Ideas
Are you looking for patriotic home decor and craft ideas? If so, I hope to inspire you today.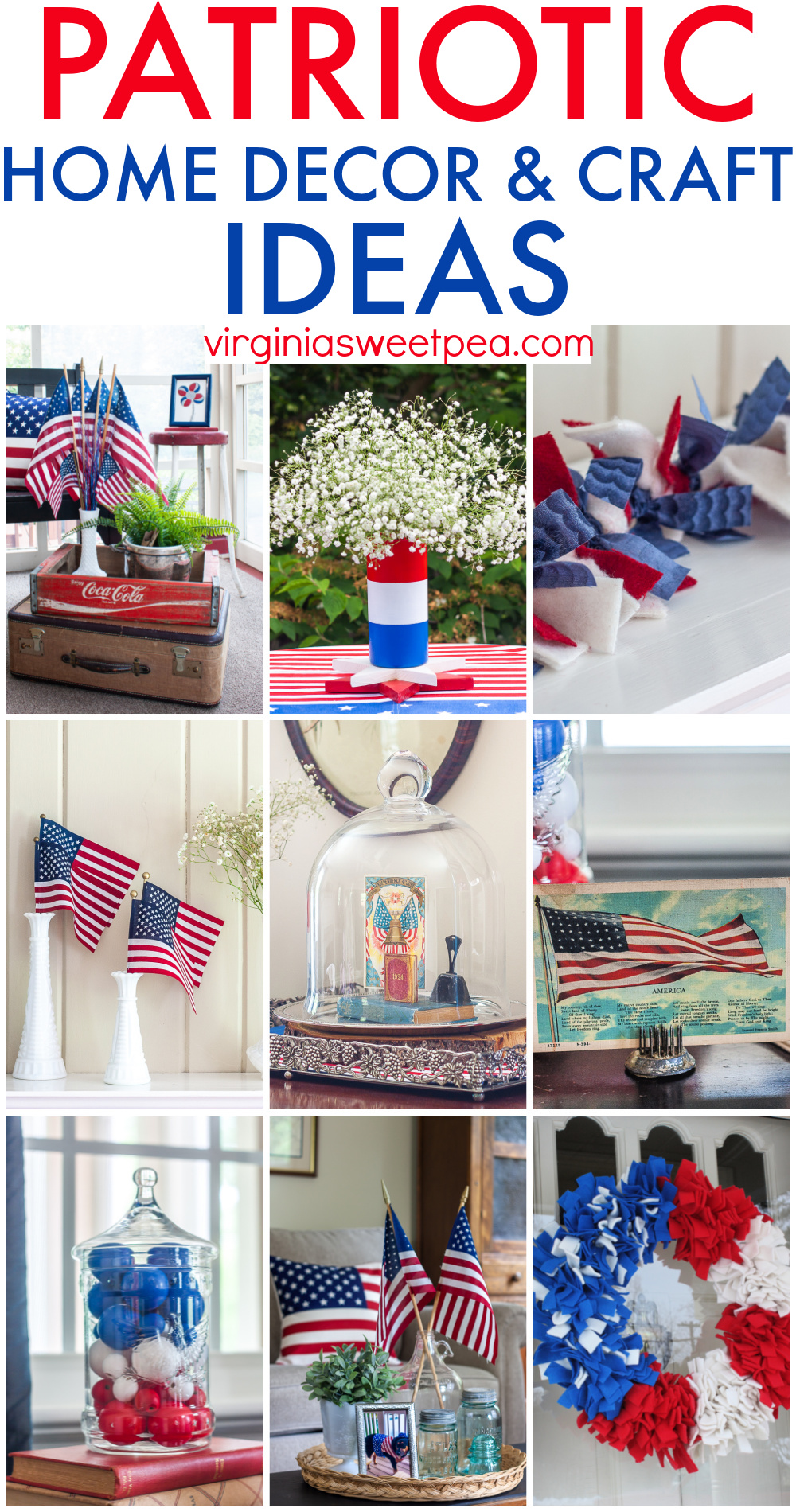 16 Patriotic Home Decor and Craft Ideas
I'm sharing my patriotic ideas for this month's Thrifty Style Team project hosted by Julie of Redhead Can Decorate.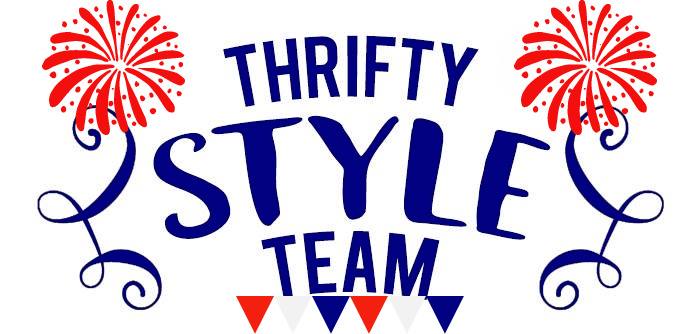 Not only will you get ideas from me, you'll also get many more patriotic ideas from my Thrifty Style Team friends. The links to their projects can be found at the end of this post.
Patriotic Home Decor Ideas
We'll start with home decor ideas and then move on to crafts.
I love patriotic porch decor! This scene from our screened porch turned sunroom has been super popular on Pinterest.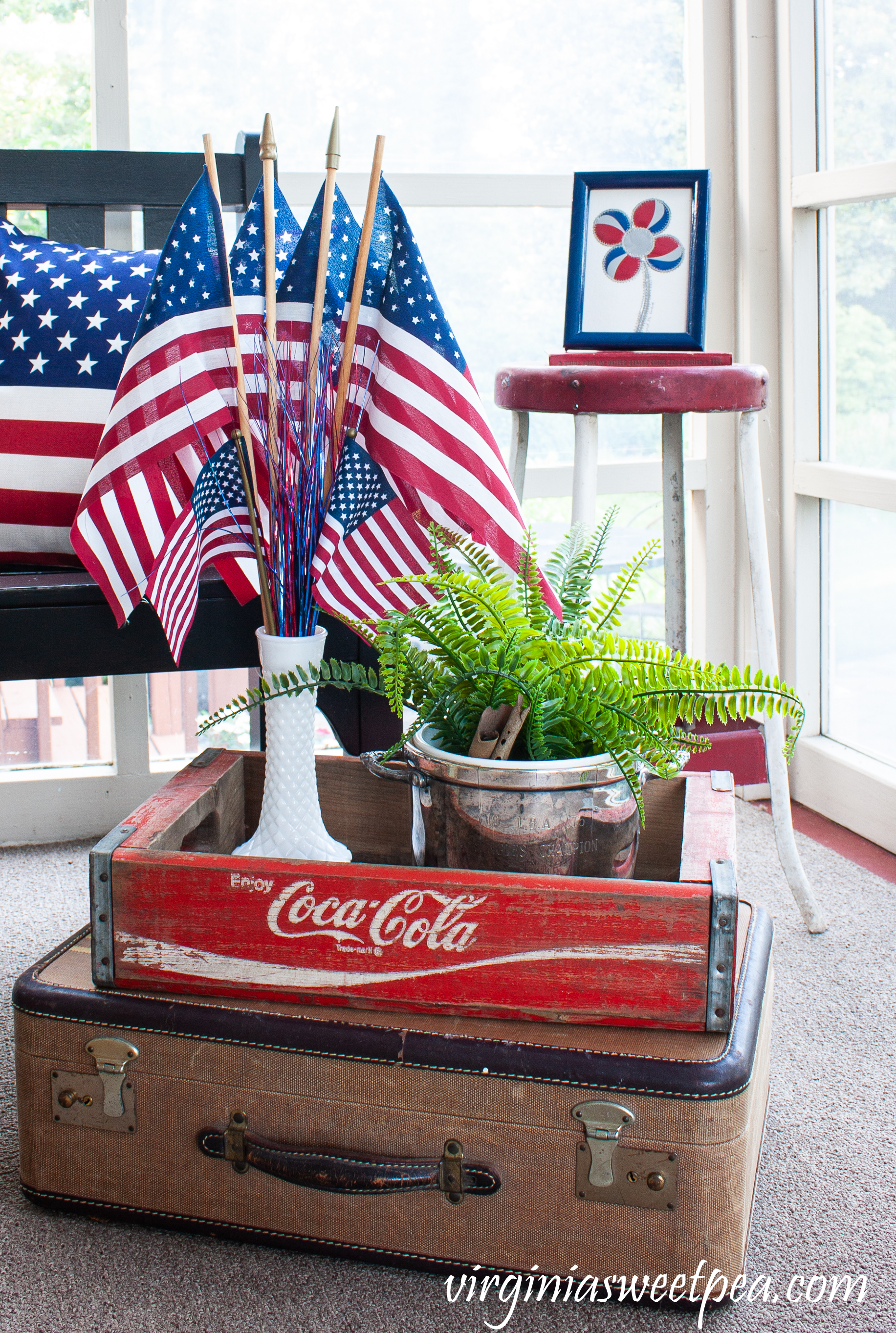 Patriotic Porch Decor with Vintage
I love using my vintage Coca Cola crate for decorating! You can find my American flag pillow covers here and a silver ice bucket like mine here,

This was my 4th of July mantel last summer. I'm currently creating this year's mantel and I'm looking forward to sharing it with you.
The framed poster is a 1942 Coca-Cola poster from the Our America series. I have five more of the posters on display at our lake house and I passed along the rest of the posters to a friend who framed them to use in his man cave.
Believe it or not, the posters were a dumpster find!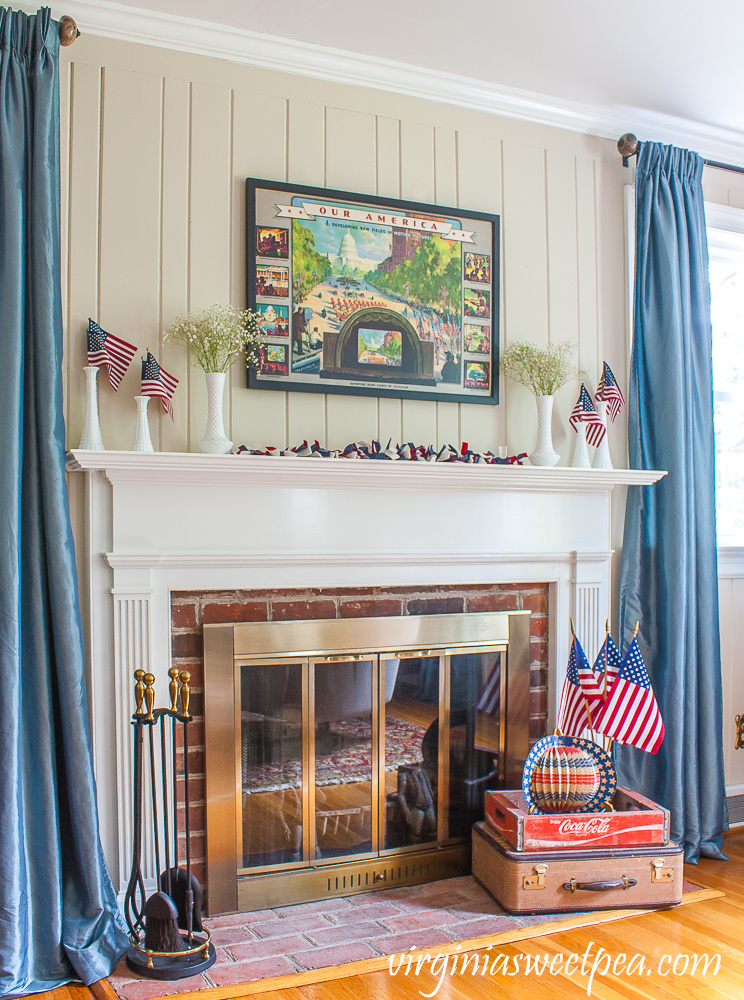 This 1942 H. S. Roberts Old Glory print was another dumpster find. The frame was found on an early morning run on trash day. My running partner, Suzanne, and I loved our trash day runs because they were also a treasure hunt.
This beautiful vintage piece is now decorating my father-in-law's bedroom at our lake house.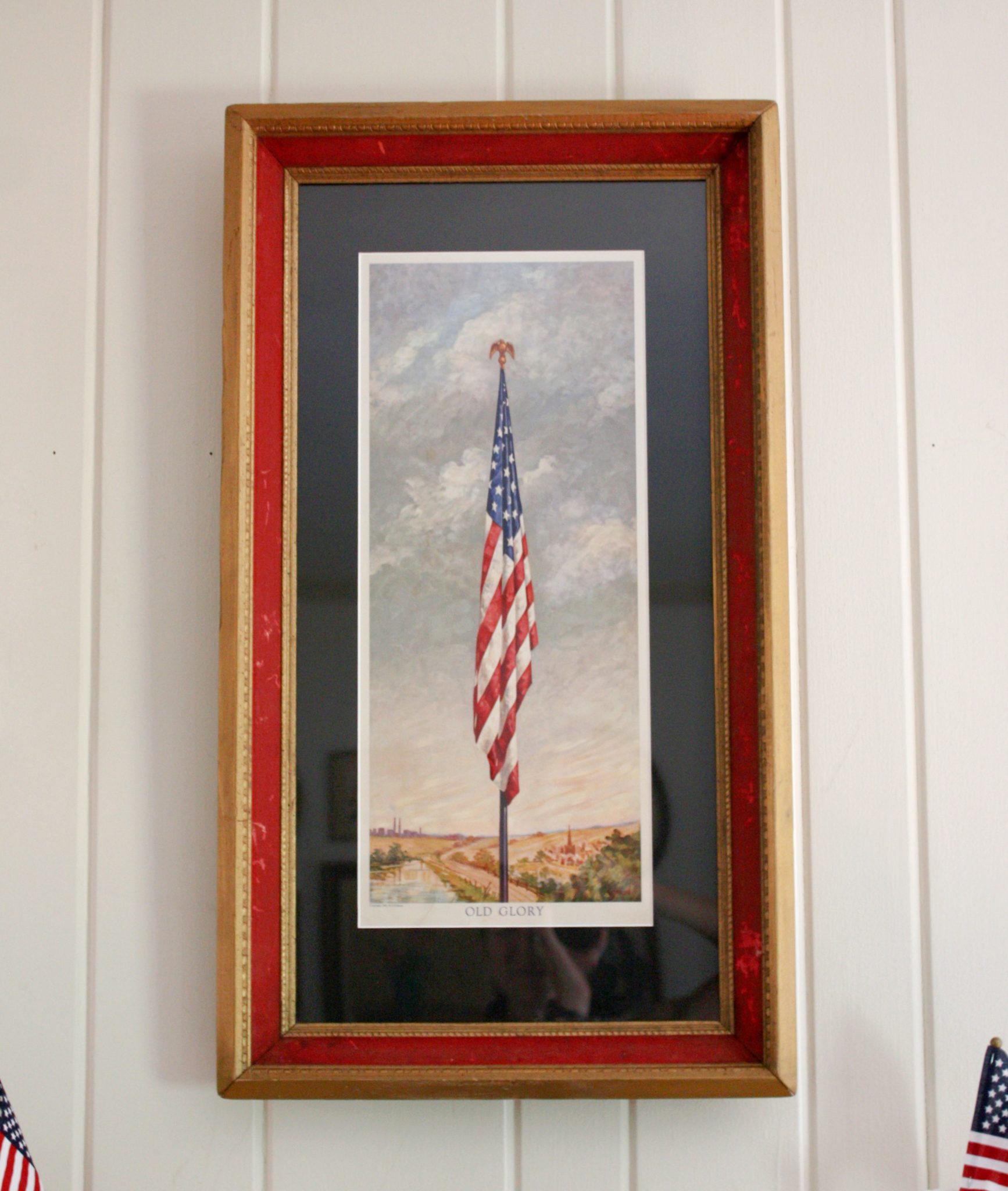 After I decorated the mantel, I moved on to the rest of our living room.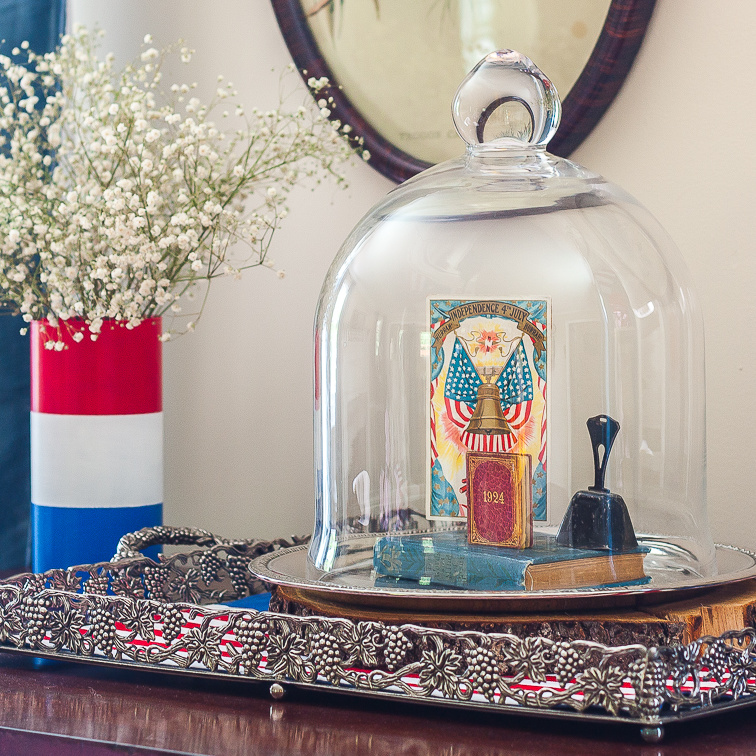 This patriotic centerpiece was used the decorate the coffee table in our family room.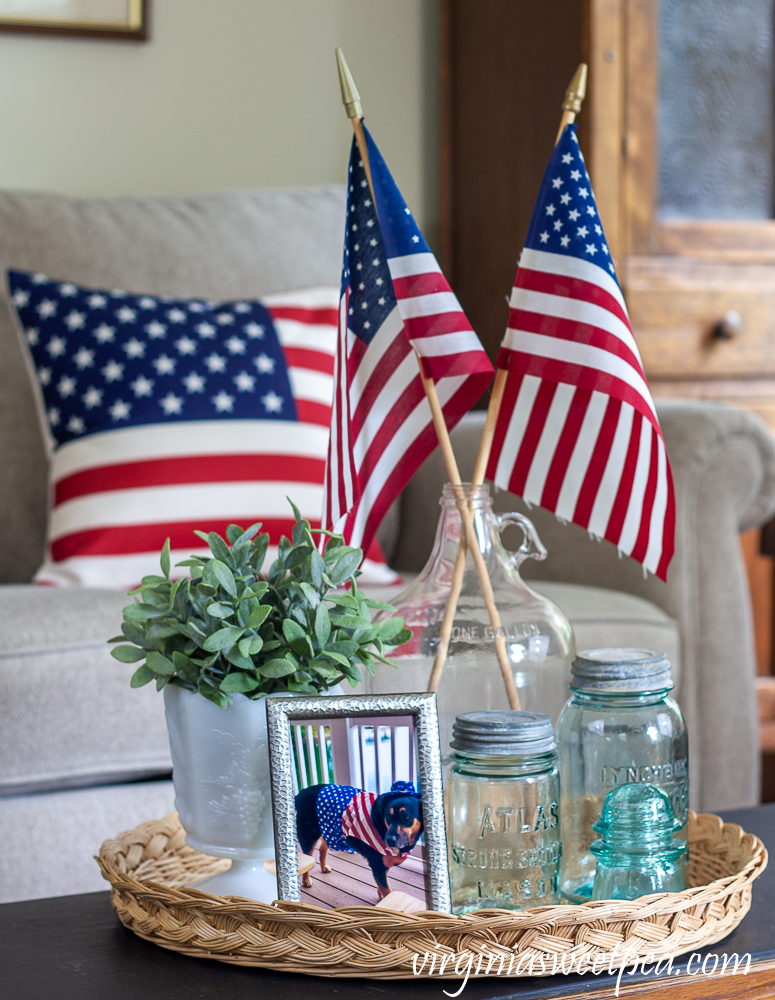 Patriotic Centerpiece with Vintage
Patriotic Craft Ideas
I've made quite a few patriotic crafts over the years.
I made this patriotic garland for last year's 4th of July mantel.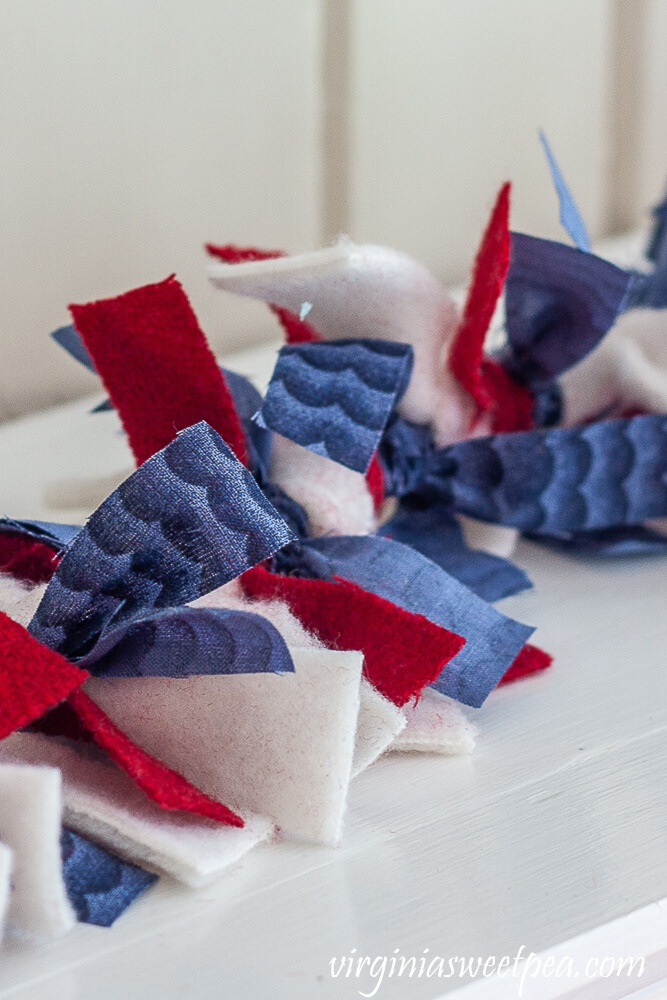 This DIY Patriotic Vase was an easy craft project. I only made one and I'm planning to make a second because a pair of these vases would look great on my mantel.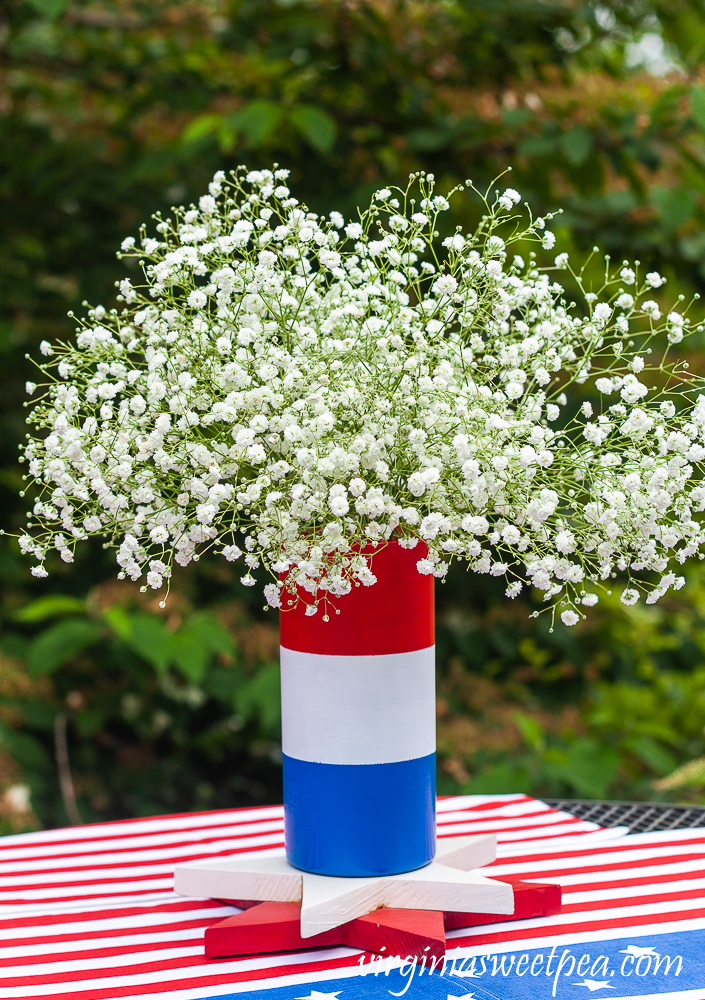 This Easy Patriotic Wreath is extra special because I used fleece that I inherited from my mother-in-law to make it.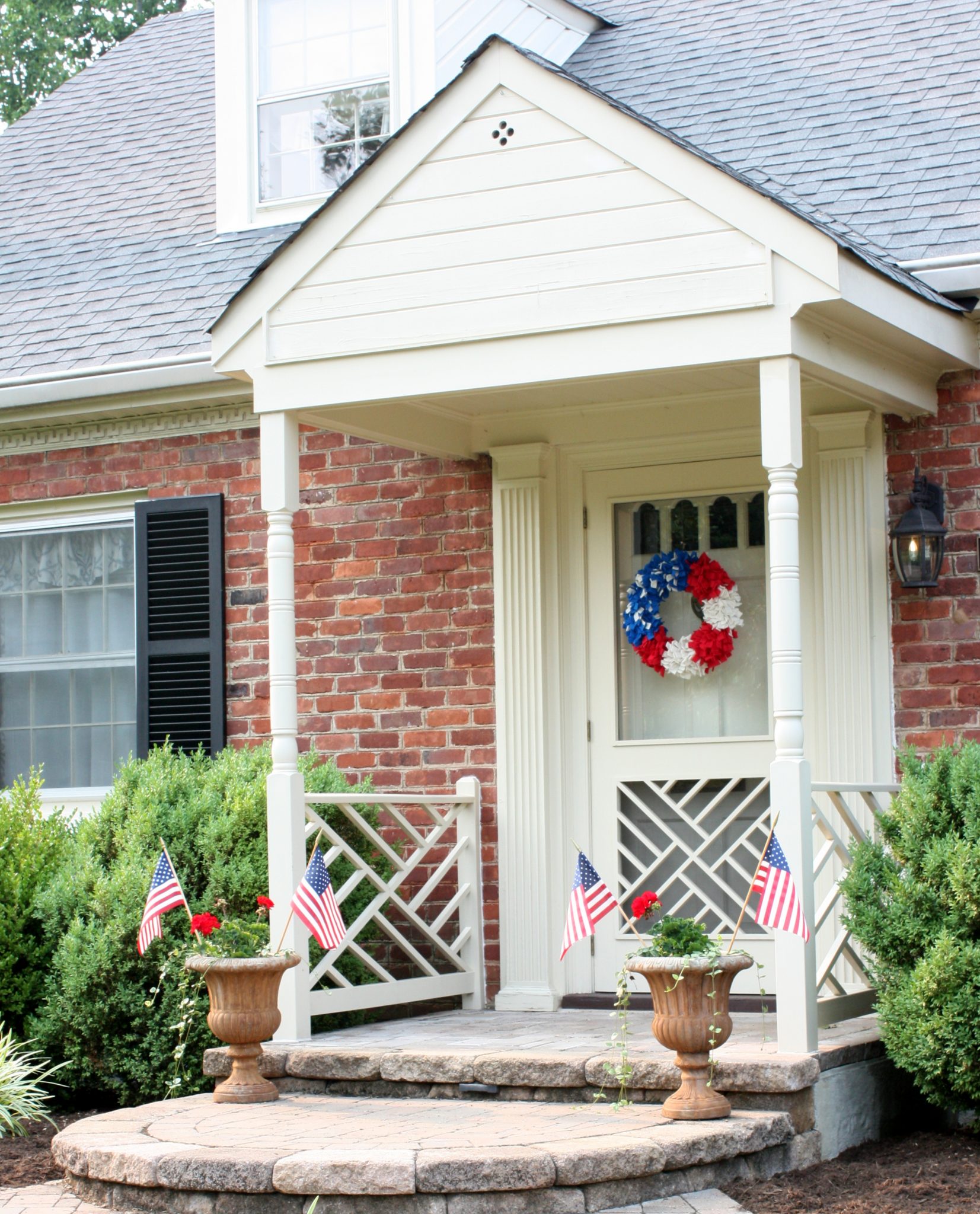 I used my mother-in-law's quilting fabrics to make a pair of DIY Patriotic Pillows.
I used red, white, and blue bandanas to make a Patriotic Bandana Wreath.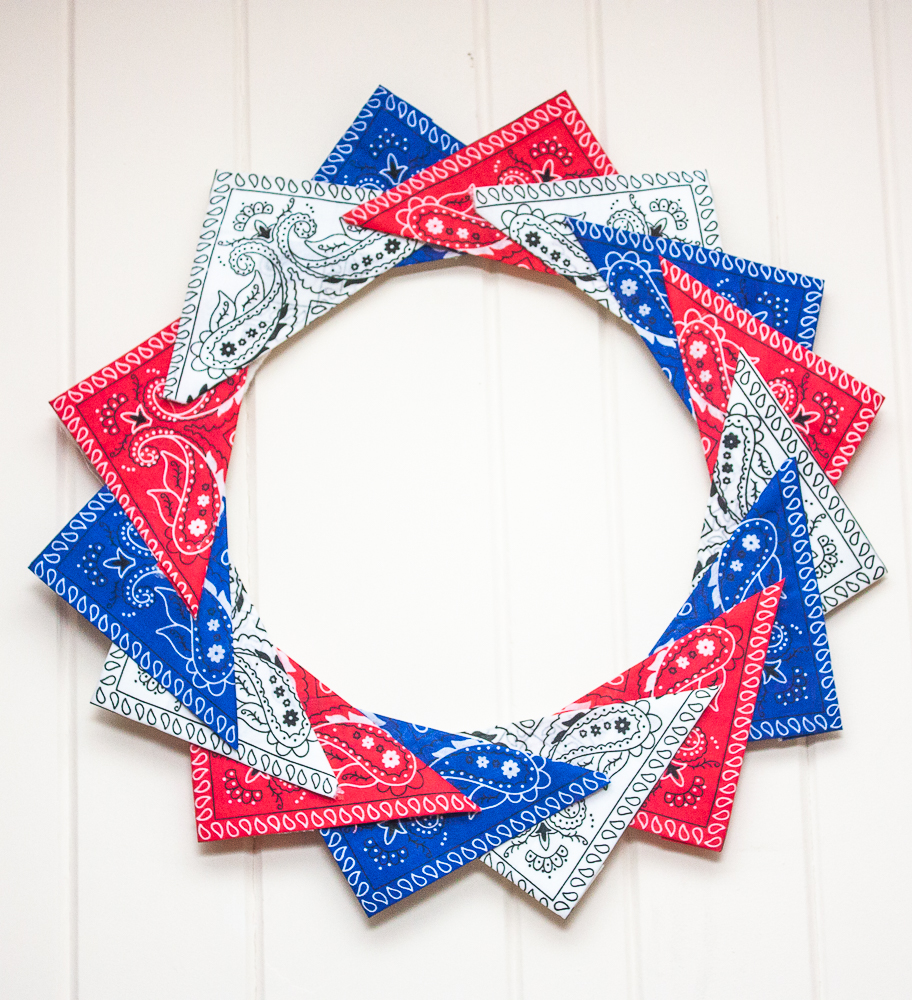 This DIY Patriotic Banner was a fun craft project. I now use it to decorate the front porch of our lake home for the 4th of July.
The jars and insulators are inherited from my family. My grandmother used the Coca-Cola caddy to transport extra flowers to church to refresh her flower arrangements.
This 4th of July centerpiece is the very first woodworking project that Mr. SP and I completed together. I saw it in a Plow and Hearth catalog and Mr. SP helped me to make it.
This American Flag Centerpiece is always a part of my 4th of July home decor.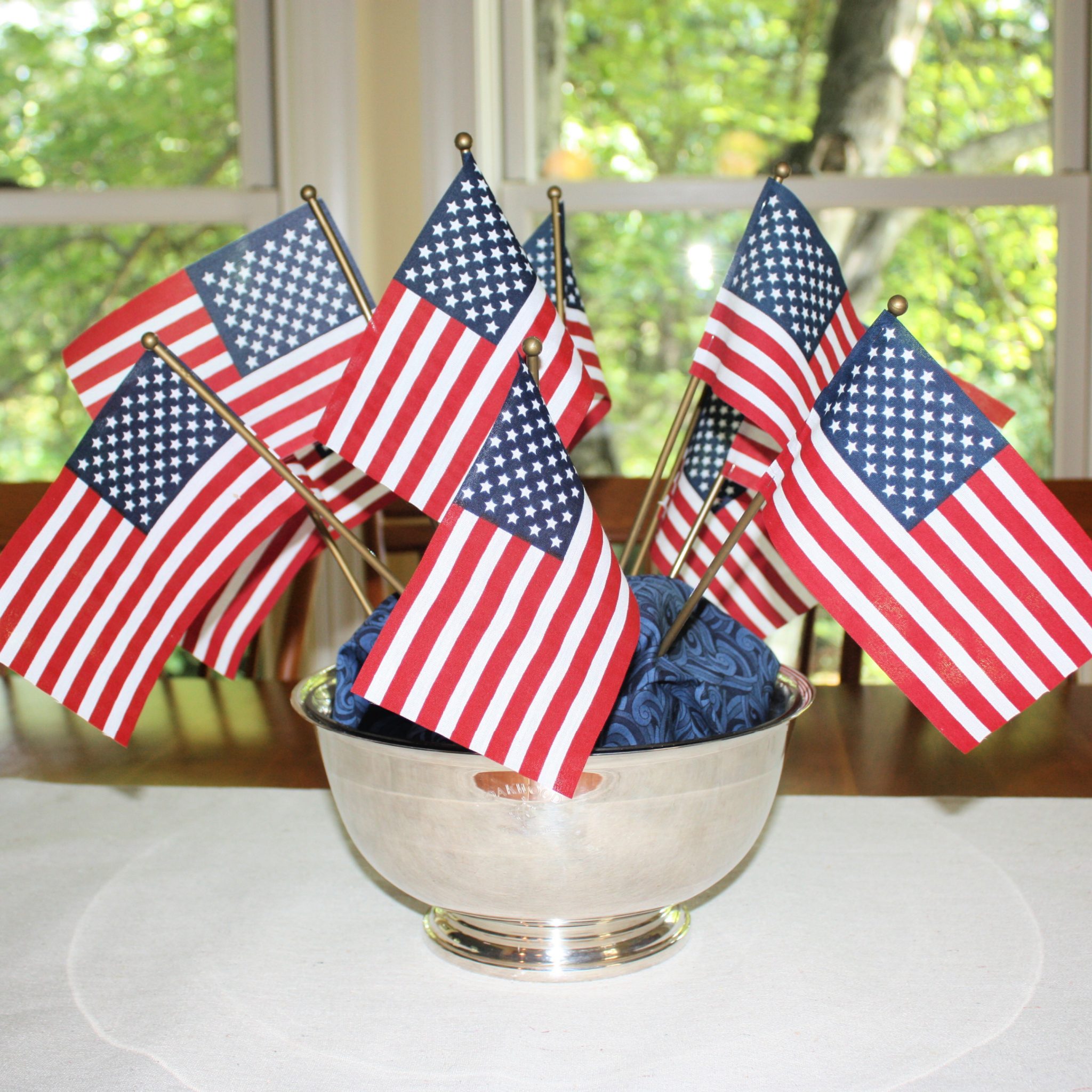 Long before we owned a digital camera, we toured the Shelborne Museum in Shelborne, Vermont where we saw an Americana gate that Mr. SP couldn't stop thinking about. We bought an inexpensive Ikea Rast dresser and transformed it into this. I really should send a picture of this project to the museum.
Th postcards, Teaberry Gum display stand, and George Washington tobacco tin all belong to my mother.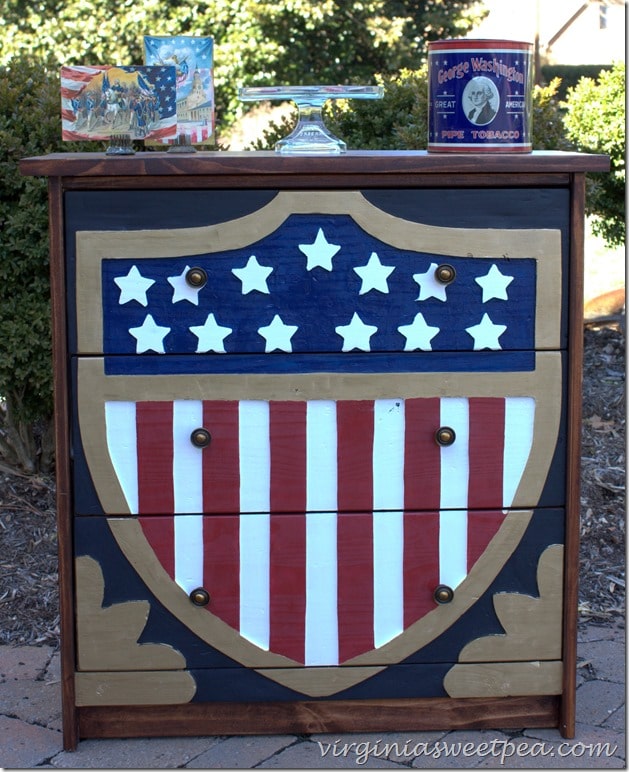 Patriotic Dresser – Ikea Rast Hack

DIY 4th of July decorations can't get easier with the use of these 4th of July printables. This party pack has printables for 4th of July including invitations, party planning checklists, decorations and photo props, scavenger hunt, napkin rings, and sparkler holders.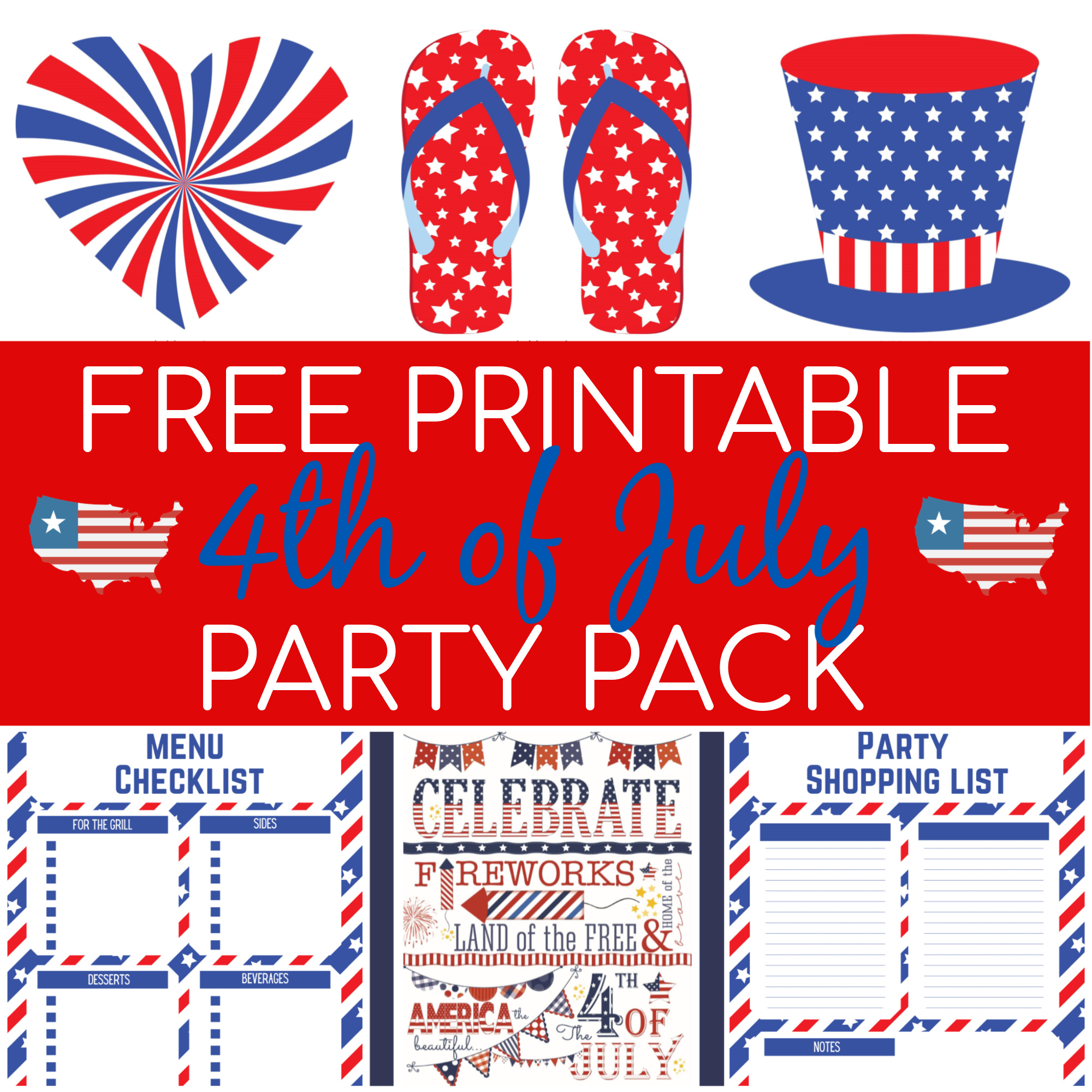 I hope you enjoyed seeing these patriotic craft and decor ideas! I can't wait to see what my friends share.