7 Amazing Summer Decorating Ideas
Get inspired to decorate for summer with 7 Amazing Summer Decorating Ideas!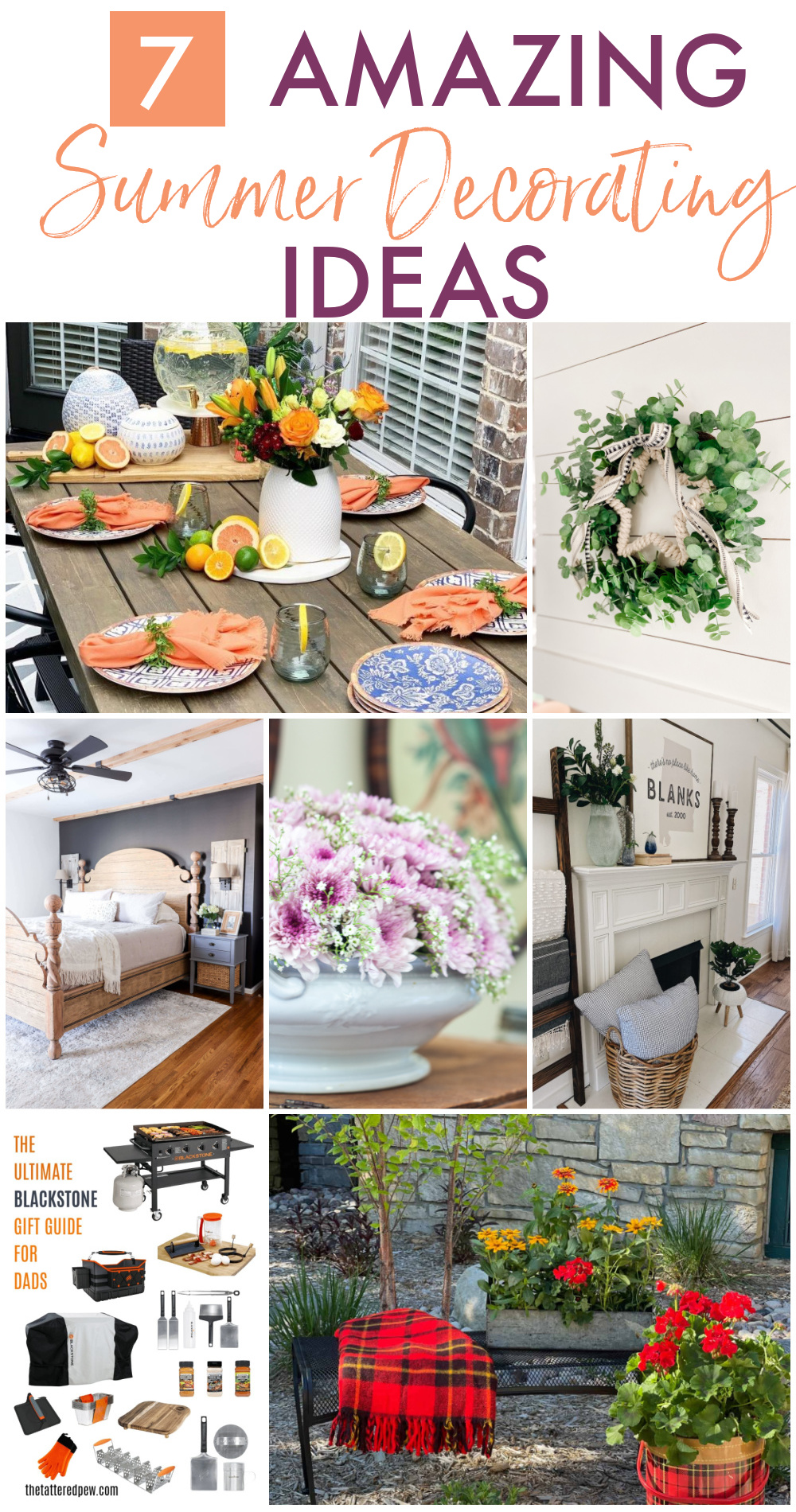 These summer decorating ideas are brought to you by me and a great group of talented blogging friends.
Thank you so much to my friend Kelly of The Tattered Pew for inviting me to be a guest hostess this week for Welcome Home Saturday.
If you aren't familiar with Welcome Home Saturday, it is a weekly series where several of my blogging friends share ideas and inspiration from their homes.
There's a different guest included each week, which makes it a great way for you to discover other home décor bloggers with whom you may not be familiar.
Don't miss the summer ideas shared when I was a guest hostess last July. I know you'll be inspired by the seven posts shared today!
Welcome Home Saturday