Pedestal Bowl Makeover – Thrift Store Upcycle Challenge
It's time for another thrift store makeover! For this month's Thrift Store Decor Upcycle Challenge, I made over a wooden pedestal bowl that I found at Goodwill.
Pedestal Bowl Makeover
After showing this piece to some friends at school, we all agree that it is from the 1970s and its two most common uses were for a nut bowl on a coffee table or to hold faux fruit.
Before
I stumbled upon this wooden pedestal bowl at a Goodwill where I usually find not-a-thing. I'm glad that I decided to stop in after school one day because this pretty baby became mine for just $1.99.

The Makeover
Some stain would have brought this wood back to life but I decided to give it an update with paint.
The bowl was lightly sanded and then painted with several coats of Cashmere paint from The Plaster Paint Company. My original plan was to dry brush this piece with white paint but instead I used Lime Wax in Chalk White from Maison Blanche.
Coastal Vignette for Summer
Since it's summer time, I set up a coastal vignette using my bowl.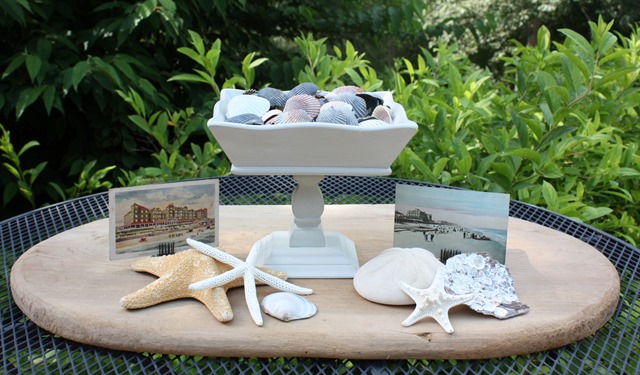 Paint and white wax give this piece an updated look that can be used for decor in any season. I can see it filled with gourds this fall, greenery at Christmas, pinecones over the winter, and with Easter eggs in the spring.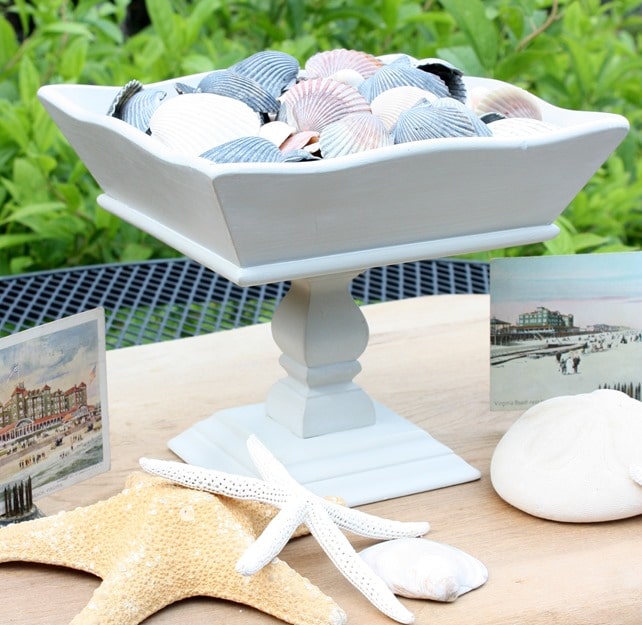 It was difficult to get a good shot of the lime wax detail, but if you look closely at the base, you can see what lime wax does to the paint.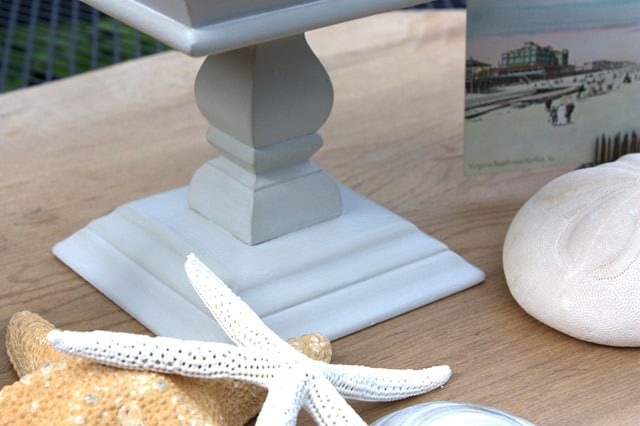 Vintage Postcards
I had fun shopping my house for coastal decor to use for this vignette.
The postcard shows the Princess Anne Hotel in Virginia Beach and is dated 1907.
I inherited boxes of postcards from the turn of the century from my grandmother and I love to use them for decorating. (I shared some of my grandmother's 1938 wedding shower presents earlier this week.)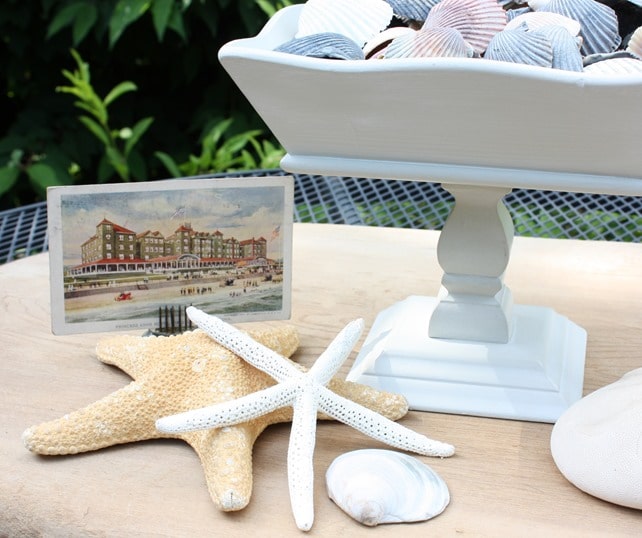 Here's a closer look at the card. Note the boardwalk and the cars driving on the beach.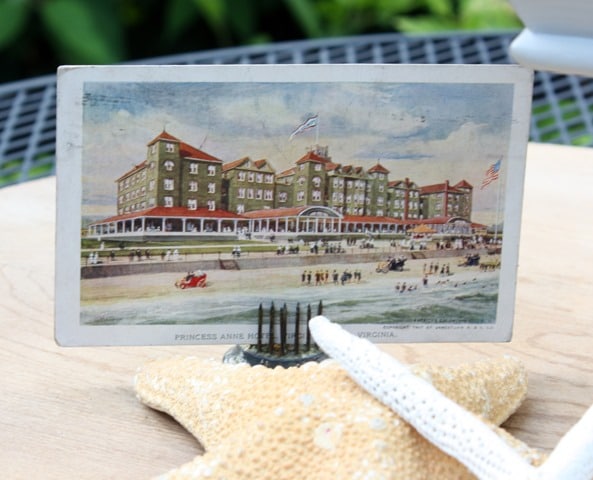 My grandmother's Aunt Willie received this in 1907.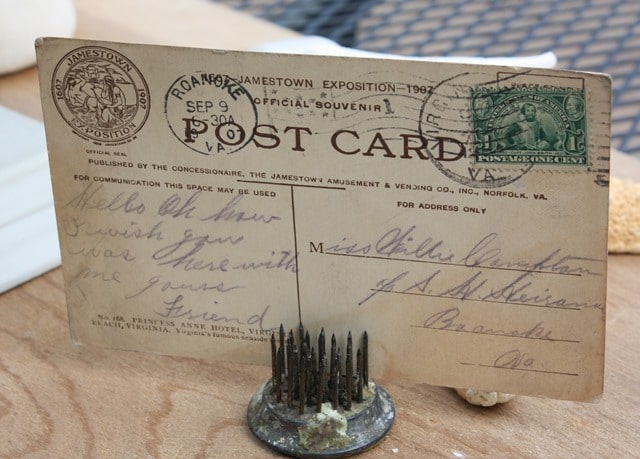 The second post card is also of Virginia Beach. This one was never sent.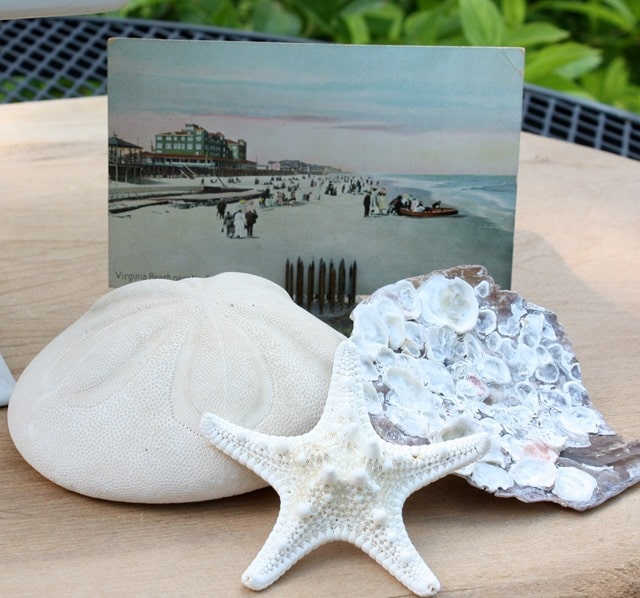 It's so much fun to shop at thrift stores, especially when something as nice as this wooden pedestal bowl can be found, made over, and enjoyed for years to come.
If you like this project, I'd love for you to pin it for others to discover.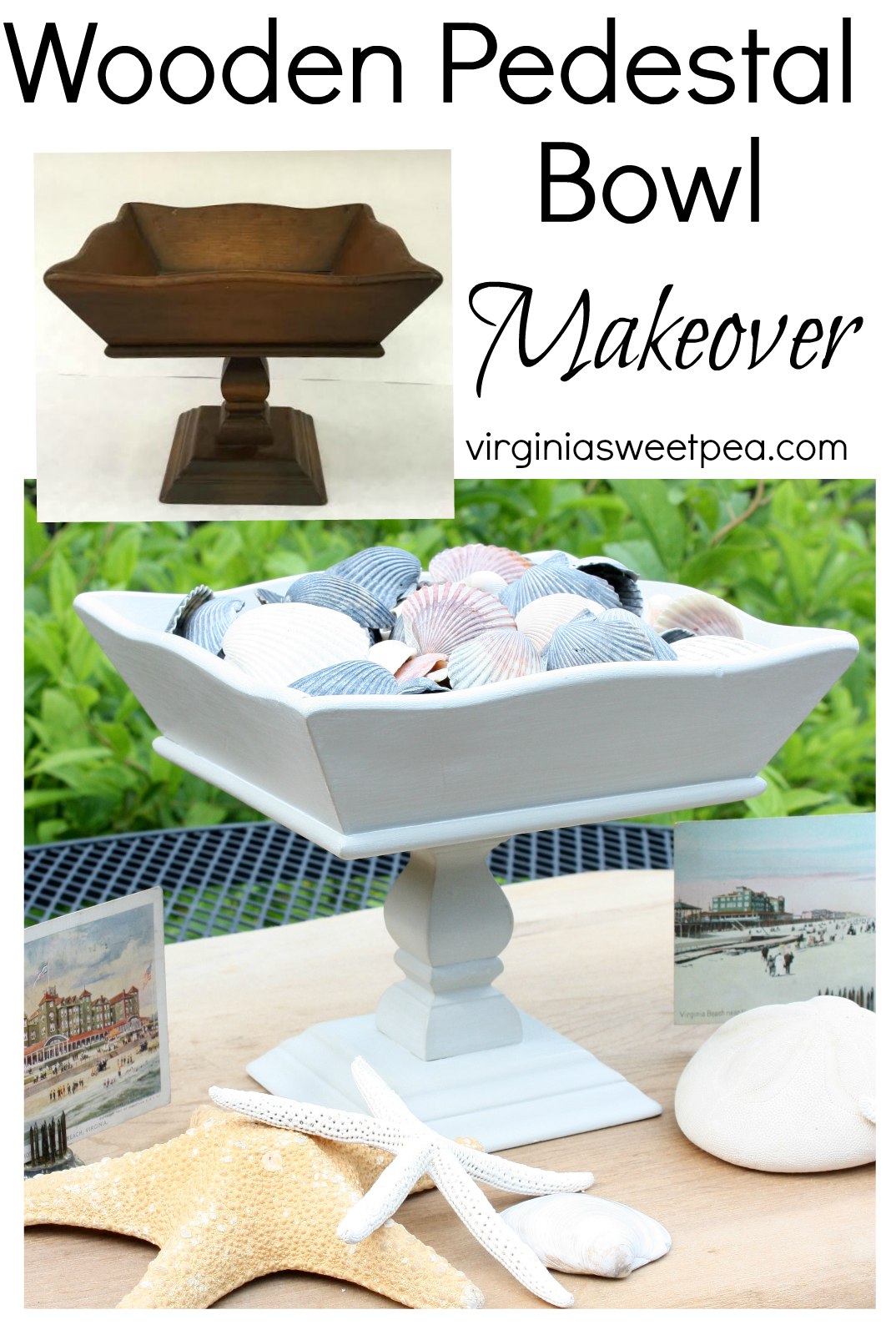 ---
Be sure to check out all of the other creative upcycle projects my fellow bloggers share!