Farmhouse Style Vintage Ladle Upcycle
My farmhouse friends and I are back with another round of farmhouse inspired projects.
Farmhouse style can be interpreted many ways and I loved the projects shared last month. If you missed last month, I shared how I used a vintage window from Black Dog Salvage to frame Popular Science and Popular Mechanics magazine covers from the late 1930's and early 1940's. This piece hangs in my father-in-law's room at the lake and he loves it.
A month has gone by and It's time to share a second round of farmhouse style projects.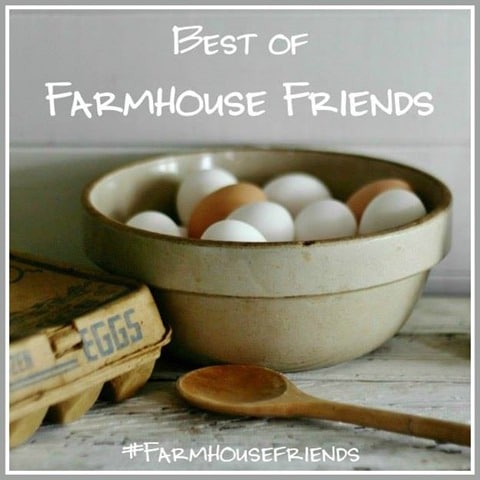 My aunt and uncle spend the winter in Florida and love to go to flea markets there. My aunt passed along a vintage ladle that she purchased and never used. Instead of displaying it with other vintage red or green handled kitchen tools, I repurposed it into rustic farmhouse style wall decor.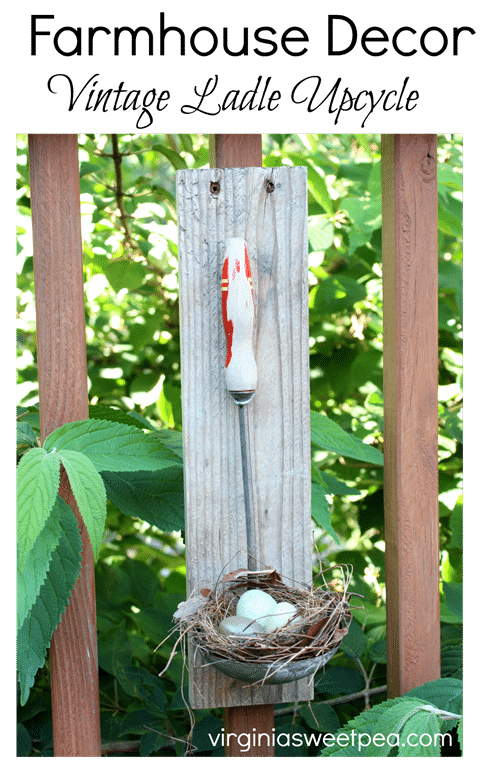 The ladle is attached to a piece of weathered pallet board with electric fence staples. Two screws could serve the same purpose, but any true farmhouse would go with a farm, and most any farm has at least one section of electric fence. 🙂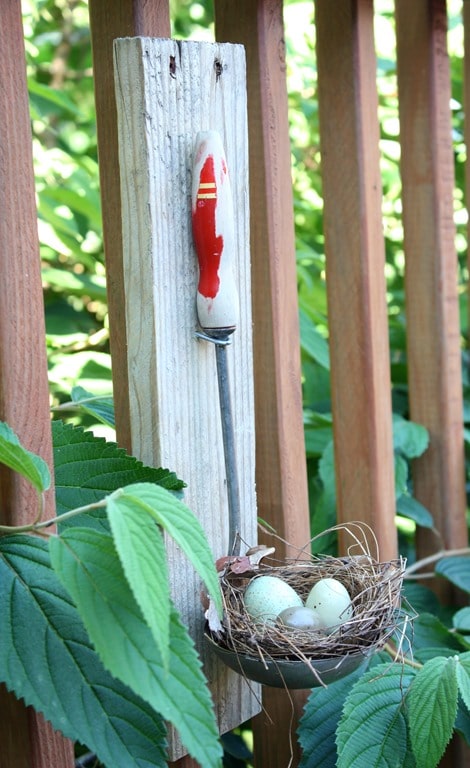 The ladle holds a sweet bird nest filled with faux eggs. The nest is real. My students love to bring this type of thing to science class and usually don't take it home. This teacher is happy to use their finds for decorating!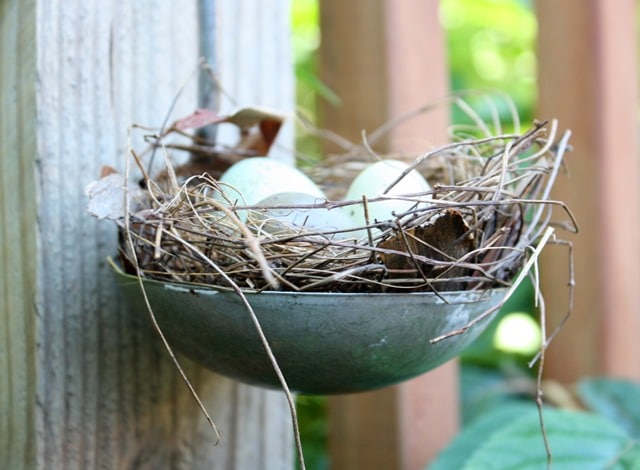 Imagine the years of use that it took for the paint to wear away from this handle.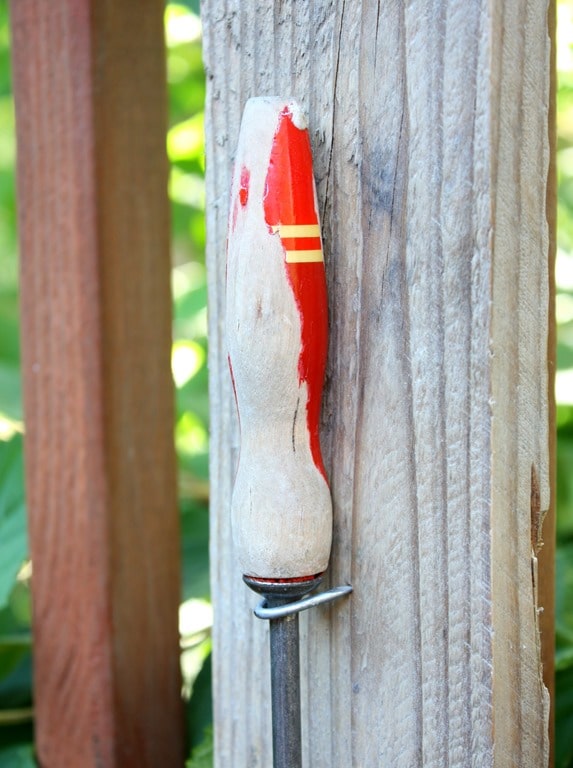 I think that this would look great in a kitchen decorated in farmhouse style or on a porch.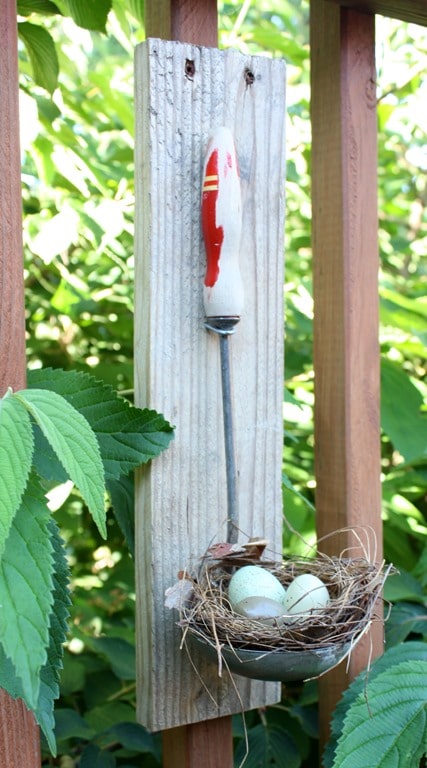 If you missed last month's projects seen in the picture below, you can click here to visit each one.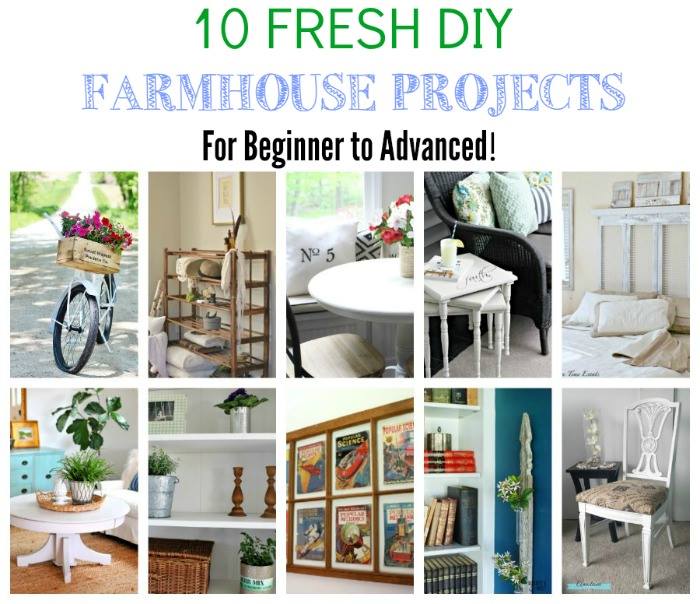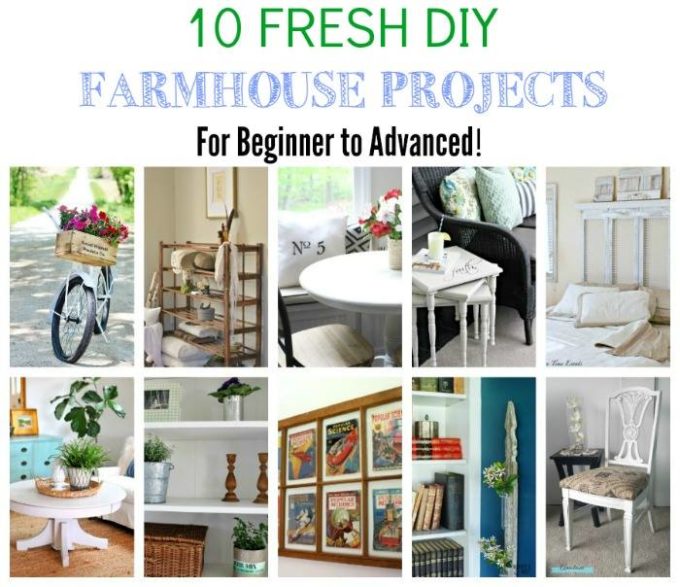 I'm looking forward to seeing what my farmhouse friends share this month. Click below to see each blogger's project!
Angie @ Knick of Time
Susan @ Love of Home
Julie @ Love My Simple Home
Laurie @ Vin'yet Etc.
Tammy @ One More Time Events
Stacy @ Anastasia Vintage
Kim@ Hunt and Host
Tricia @ Suburban B*tches
Amy @ My Life From Home
Christen @ DIY Swank
Megan @ Hello Farmhouse
Tara @ Lehman Lane
Visit our hashtag #FarmhouseFriends on social media as well!