Peppermint and Candy Cane Wreath
It's beginning to look a lot like Christmas around my home.
Every year I enjoy making Christmas crafts to use to decorate my home. This year I made peppermint and candy cane wreaths for my kitchen windows.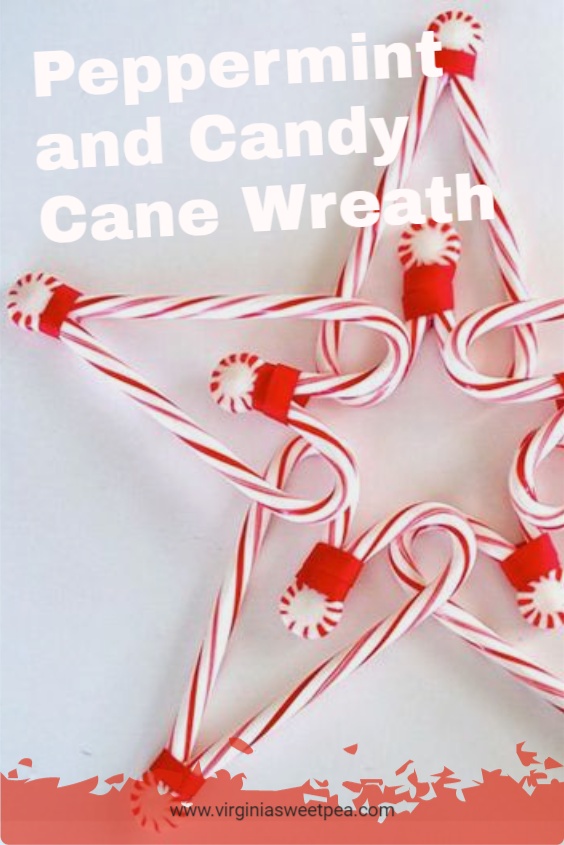 Peppermint and Candy Cane Wreaths
One of my 7th-grade boys crafted the small wreaths above my peppermint and candy cane wreaths from ferns and brought them to me before Thanksgiving. Isn't that the sweetest thing??
Want to make these for yourself? It's really easy!
Supplies Needed:

10 candy canes
20 Star Bright Mints
Glue Gun – I use a cool melt glue gun.
Scissors
Ribbon
Sealer
Remove wrappers from ten candy canes and twenty peppermints. Glue candy canes together using a cool melt glue gun to form hearts.
Glue two mints to each heart where the ends meet.
Make five hearts.
Overlap hearts and glue.
Continue to overlap and glue until you have a wreath.
I sealed my wreaths with some finish that I had on hand.
Cut ten pieces of red ribbon to decorate the intersections of the candy canes and mints.
Wrap the ribbon around and glue into place. Here you can see one with ribbon and one without ribbon.

The ribbon adds a pop of color and hides some of the glue.
I used fishing line to hang the wreaths in my kitchen windows.
This craft is quick and easy to complete and isn't expensive. An older child could make one for their room or as a gift for a friend or teacher.
Kitchen windows complete, now it's on to the rest of the house!
Have you been busy crafting for Christmas?