This post and photos may contain Amazon or other affiliate links. As an Amazon Associate I earn from qualifying purchases. If you purchase something through any link, I may receive a small commission at no extra charge to you. All opinions are my own.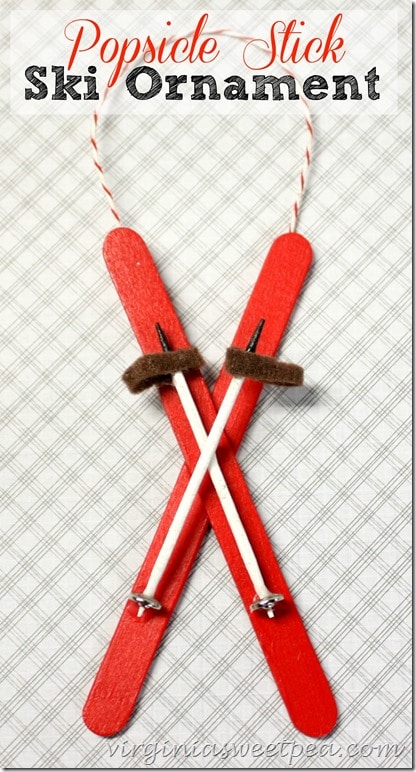 'Tis the season to decorate the tree. Even though I've been collecting ornaments most of my life and have more than can fit on one tree, I love to craft new ones.
We haven't started decorating for Christmas, but when we do, an addition to this year's tree will be a popsicle stick ski ornament inspired by Country Living Magazine. When I saw this ornament in the December 2014 issue, I knew that I would have to make a version for my own tree.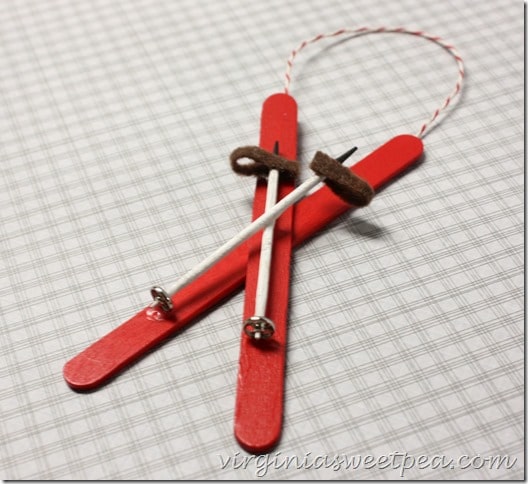 This is an easy craft. I started by painting two popsicle sticks red and two toothpicks white. When the white paint was dry, I painted the end of each toothpick black.
After the paint was dry, the popsicle sticks were glued together to resemble crossed skis.
Glue a metal snap to the end of each toothpick. Cut a small strip of felt and glue into place to resemble ski pole handles.
Glue a toothpick ski pole to one popsicle stick and then cross the other toothpick over it. Glue in place.
Glue a piece of bakery twin to the back to make a hanger.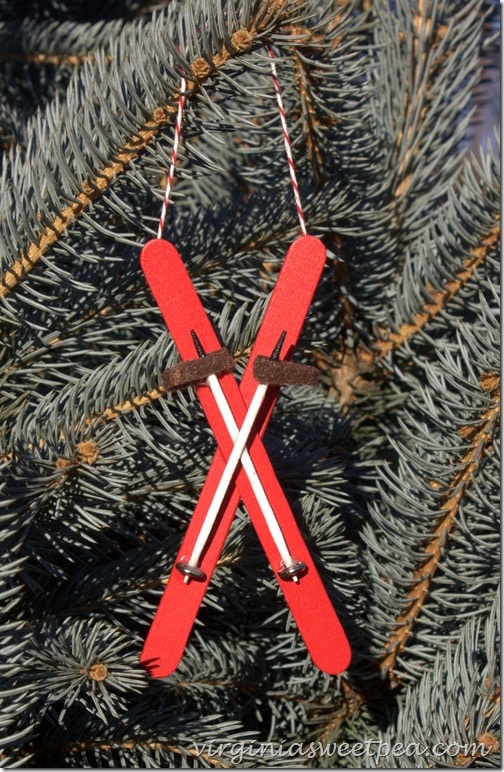 This craft is easy enough for an older child and doesn't take long to make.
Wouldn't the skier in your life like one of these for their Christmas tree?
Another new ornament for my tree this year is a snowman crafted from vintage buttons. Isn't he sweet?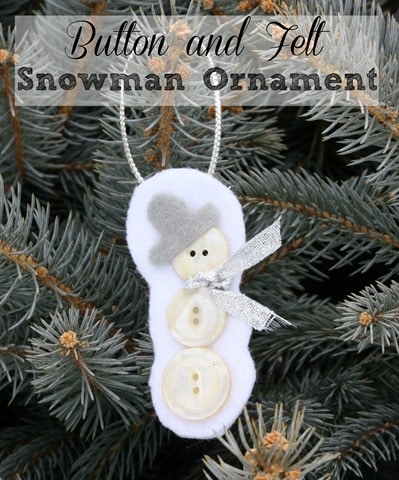 Have you started to decorate for Christmas or will you wait until after Thanksgiving? It's been tough to wait this year with Thanksgiving falling on such a late date.
Sharing With: