Racketball Racket to a Poinsettia Wreath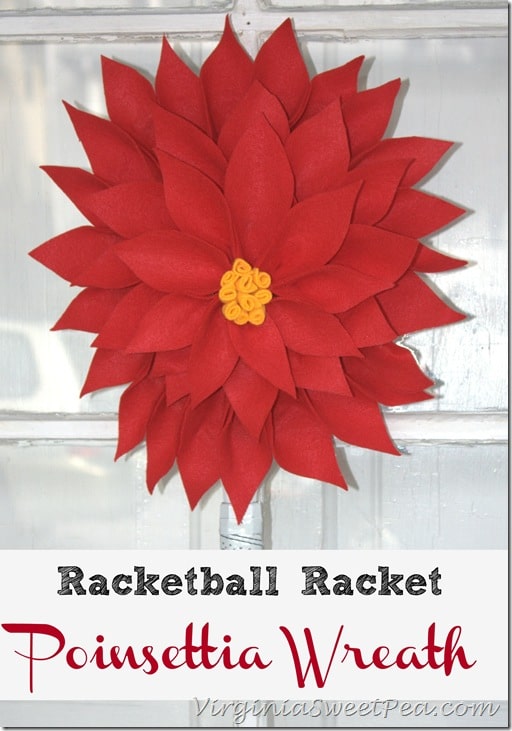 This spring I found a racketball racket in the trash and saved it for wreath making. I've made tennis racket wreaths in the past and knew that a smaller racketball racket would be perfect for a holiday Poinsettia wreath.
How to Use an Upcycled Racketball Racket to Make a Poinsettia Wreath
Supplies
This post contains affiliate links. For full disclosure go here.
Racketball Racket
Spray Paint in desired color
Scrap Piece of Cardboard
Felt in desired Colors
Scissors – This brand is my favorite for sewing and for cutting fabric.
Glue Gun and Glue Sticks
Steps to Make the Wreath
Paint the Racket and Cut the Cardboard
I started by spray painting the racket white. After the paint was dry, I traced the inside of the racket on a cereal box, cut it out, and glued it onto the racket strings using E6000 glue.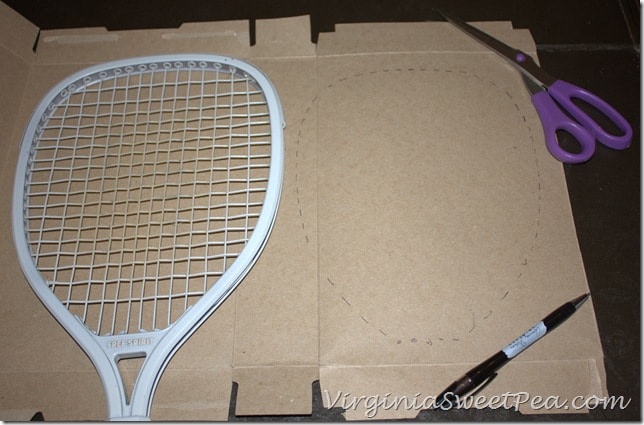 Make a Hanger
A wire hanger was added to the back of the racket and the cardboard was glued into place with hot glue.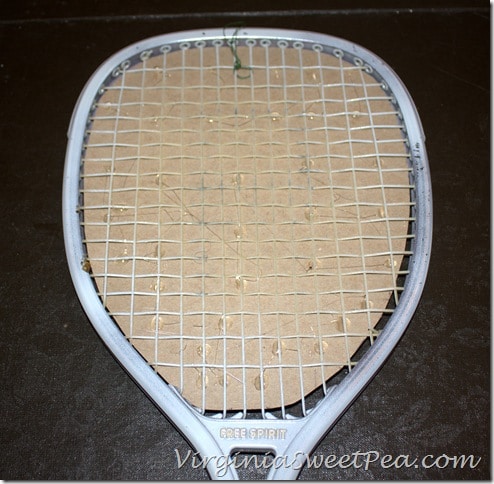 Cut the Poinsettia Leaves
Poinsettia leaf patterns were sketched on the cardboard and cut out. I ended up not using every size that I made.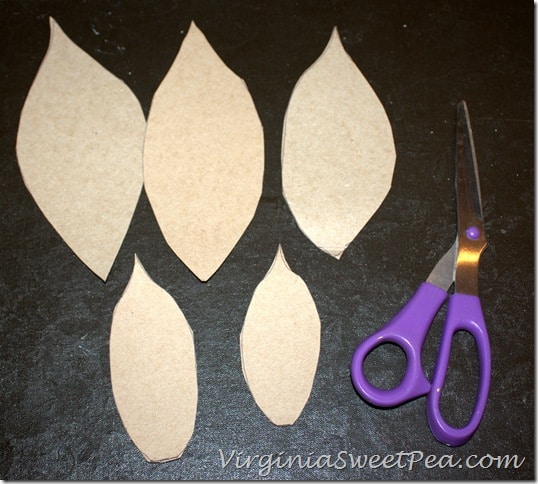 Glue the Petals
I started with the largest leaf template, cut out several red felt leaves, and pinched in one end of the leaf, holding it with a dot of hot glue.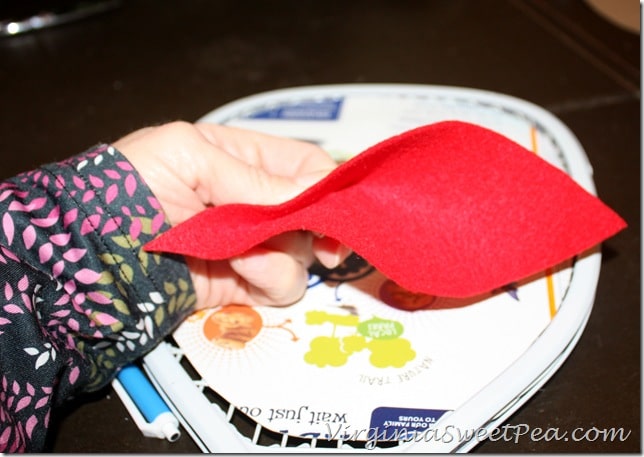 The large petals were glued to the cardboard until the outside of the Poinsettia was complete.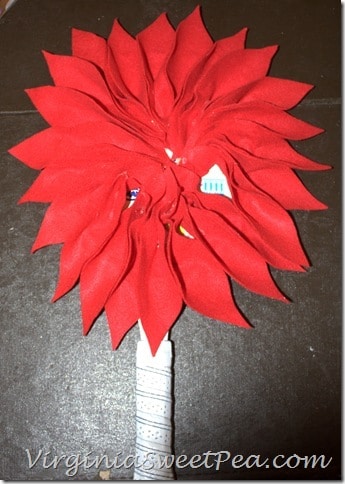 The next layer in was made using a smaller leaf template and the final layer using the smallest one. (No pictures of these steps.)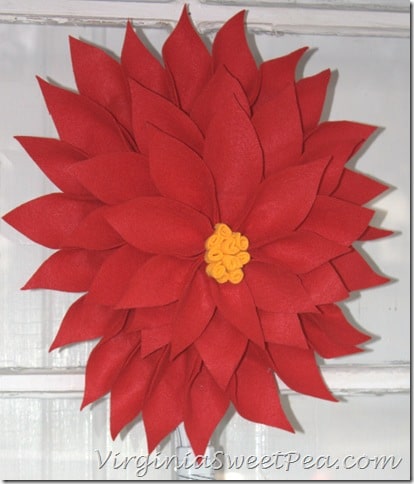 Make the Poinsettia Center
To make the center of the Poinsettia, a line of hot glue was applied to one side of a small strip of yellow felt. The felt was rolled and then glued to the center of the wreath.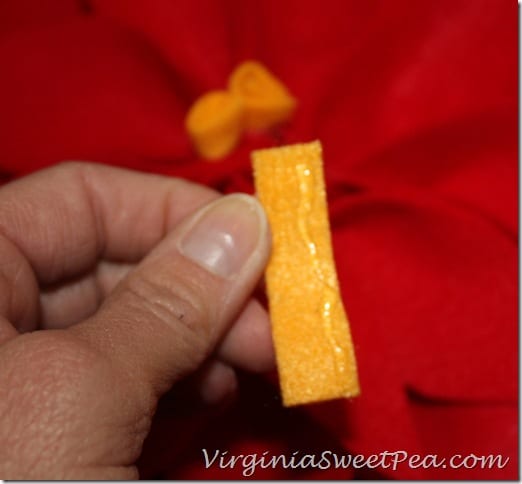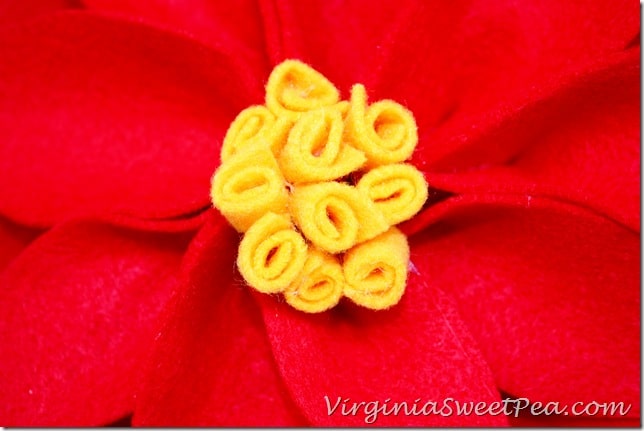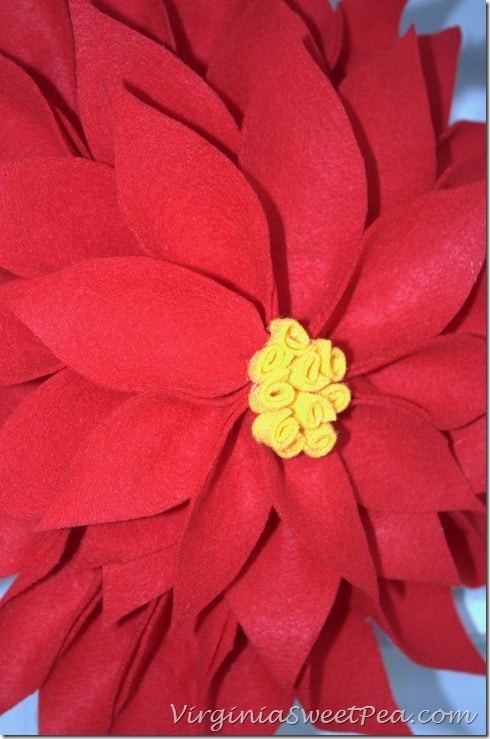 Hang and Enjoy
I love how this turned out and am so glad that I saved this racket from the landfill. In the picture it's hanging on my mom's door because I made it at her house the day after Thanksgiving but it's now gracing my kitchen door.