Vermont Vacation…Part Two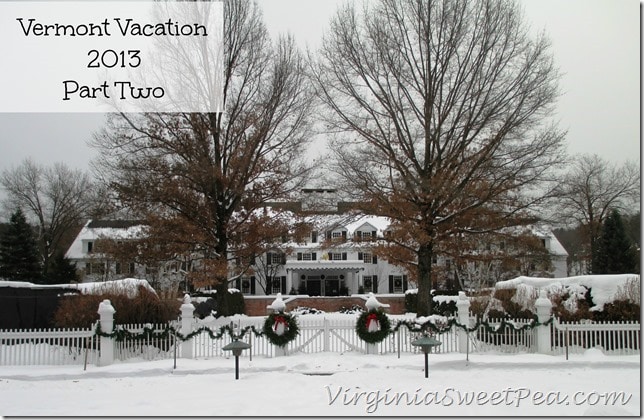 After the Okemo ski portion of our Vermont vacation, we headed to Woodstock, VT to stay for a few days at The Woodstock Inn. Isn't it lovely? While we were there we played tennis, relaxed, and did some sight seeing.
Directly across from the inn is a covered bridge that you can either walk or drive through.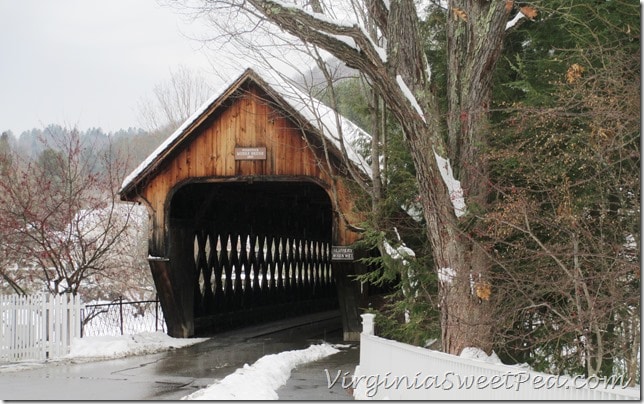 This is the view from the middle of the bridge. The river running through town was completely frozen.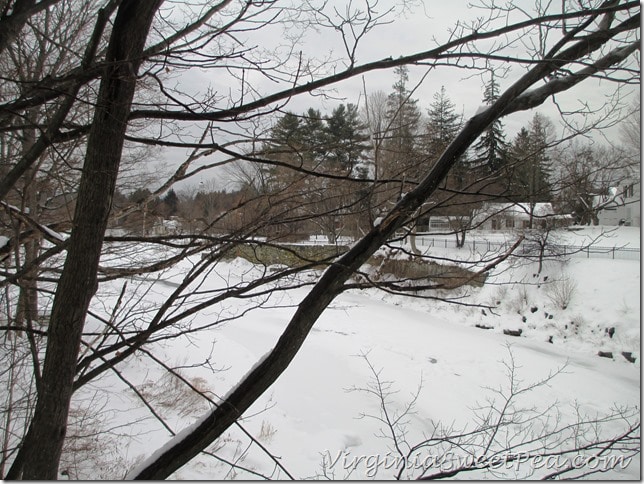 At the end of our stay the temperature started to rise and it rained. A little rain didn't stop these students from playing Christmas carols in the middle of town.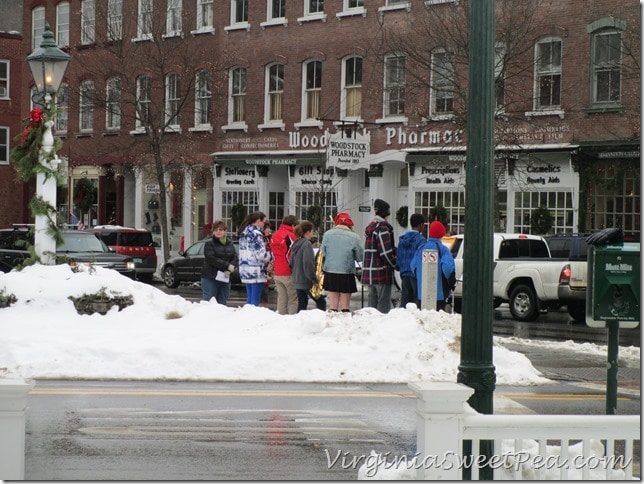 The Woodstock area is lovely and we love exploring it. Years ago we explored via bicycle but now that we are older we explore by car.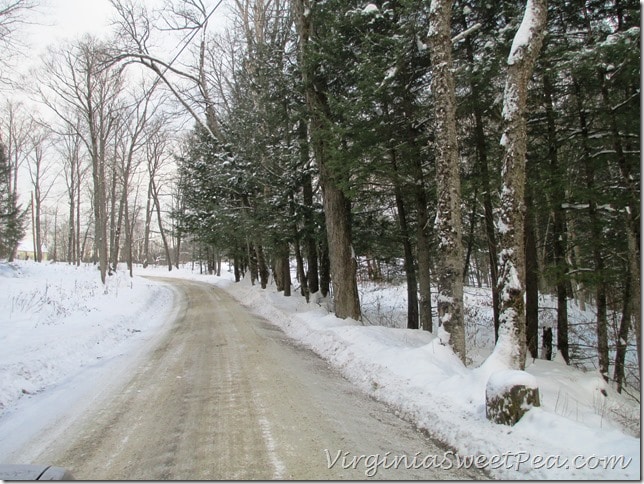 What could be prettier than the American flag on a barn surrounded by snow?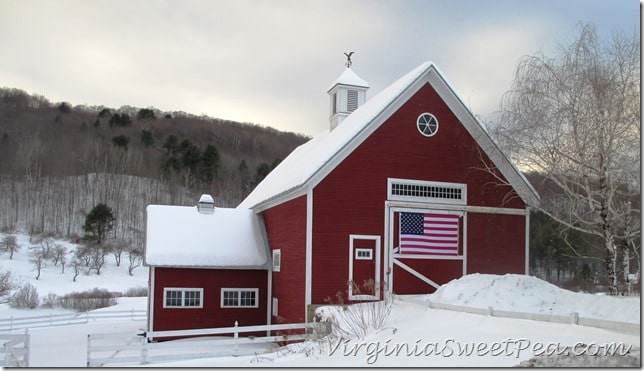 Country stores like this one in Taftsville are always fun to explore. There's a covered bridge across the street to visit, too!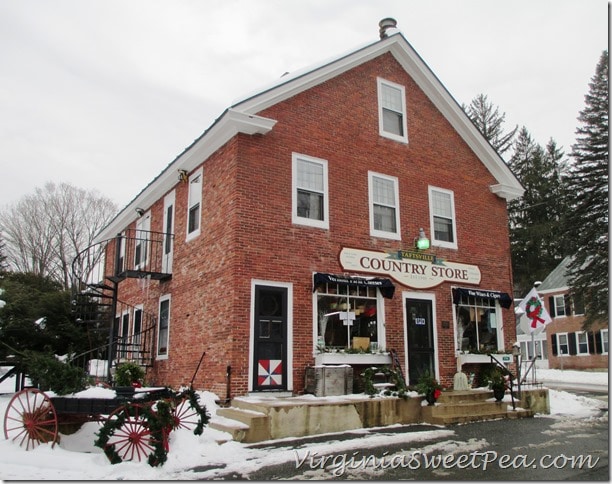 This little store princess liked me. We spent a good bit of time playing together.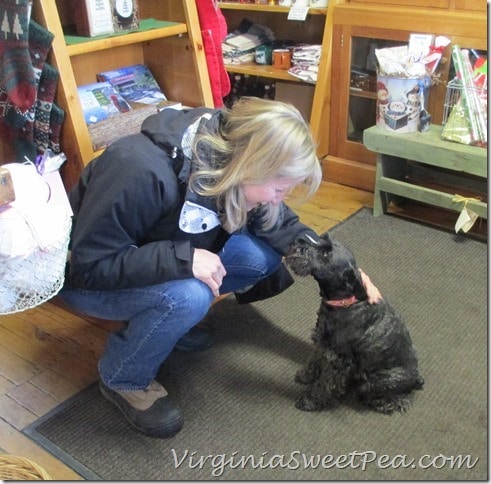 Vermont is full of lovely scenery to admire.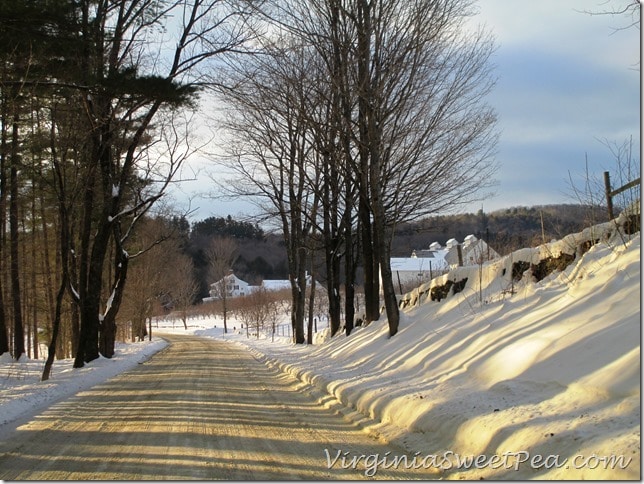 This is the house that you can just see in the previous picture.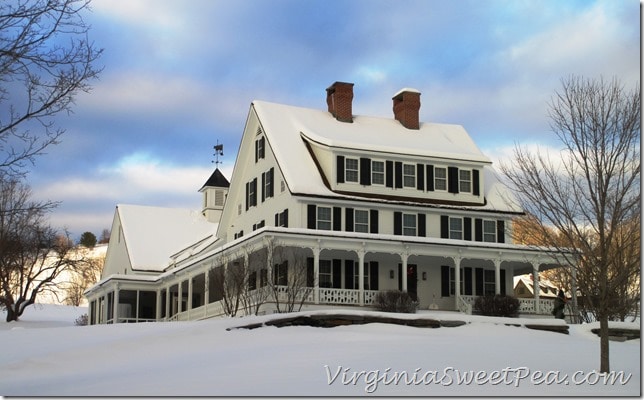 This is one of the barns that is near the house. Another flag!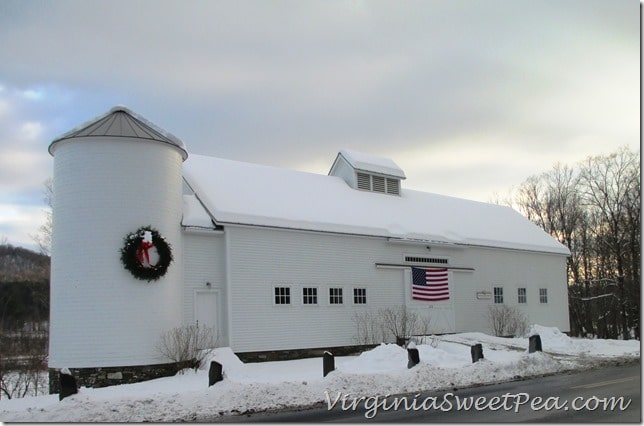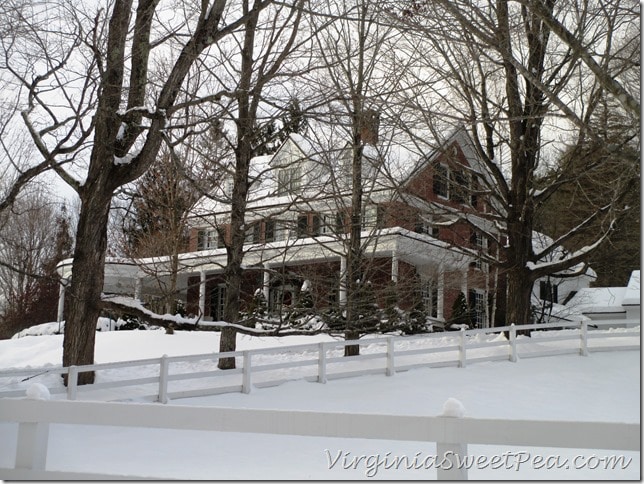 We sampled and purchased a lot of Vermont cheese. Sugarbush Farm is a great place to sample and buy cheese and syrup.
The Sugarbush Australian Shepard was too cute not to photograph. He was playing in the snow and seemed to be hunting for something.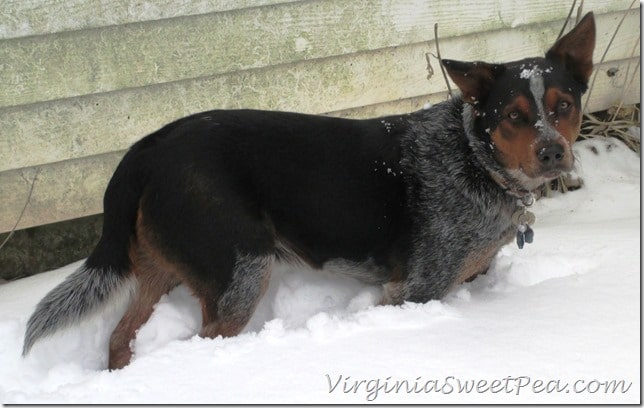 Even though we've been there many times and have never purchased a thing, we stopped by Simon Pierce one evening. They make gorgeous glass items with a spectacular price. If you've seen the movie, "Sweet Home Alabama," Jake's glass in the movie was really Simon Pierce glass.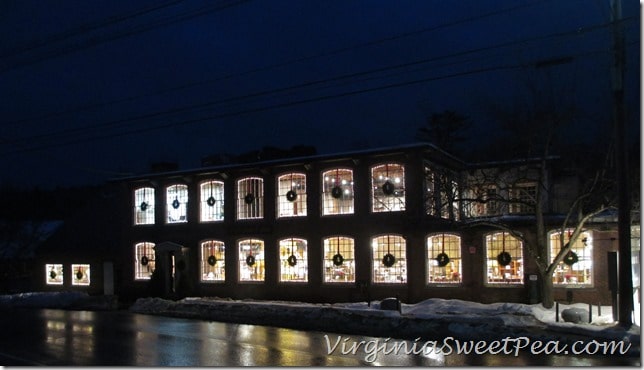 I used a low quality point and shoot camera that doesn't do this glass justice. It's so pretty in person!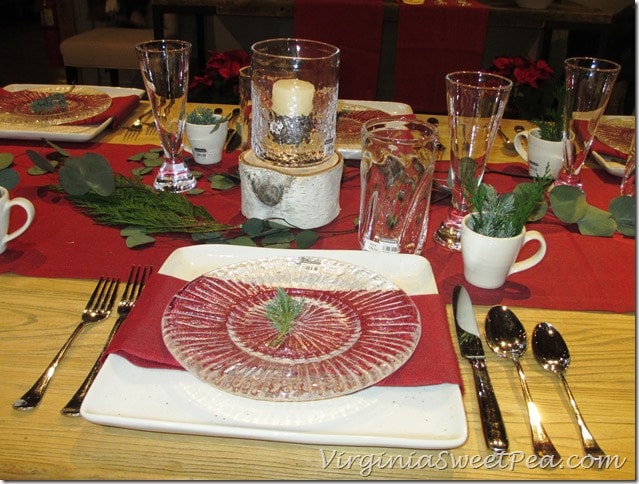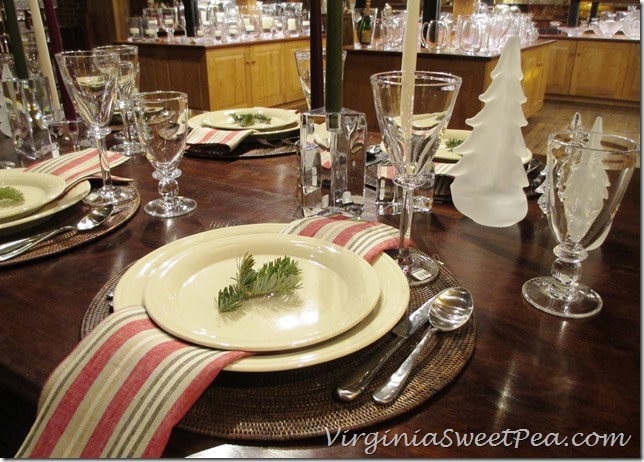 When we weren't exploring in the car, we enjoyed walking around Woodstock.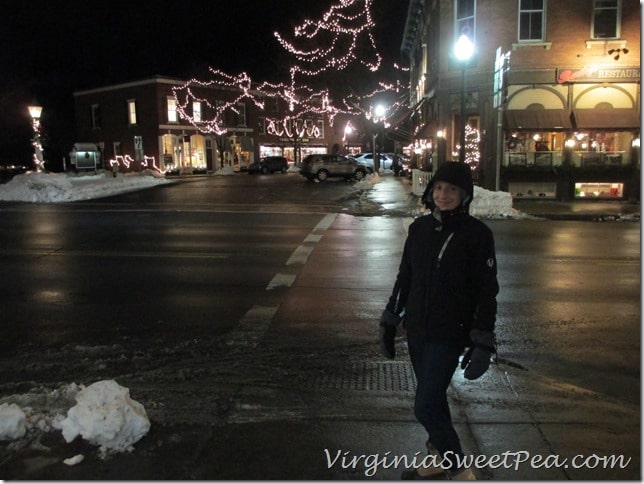 The Woodstock Inn has afternoon tea everyday from 4 – 5 pm. Mr. SP enjoys a cup of coffee here while doing some work.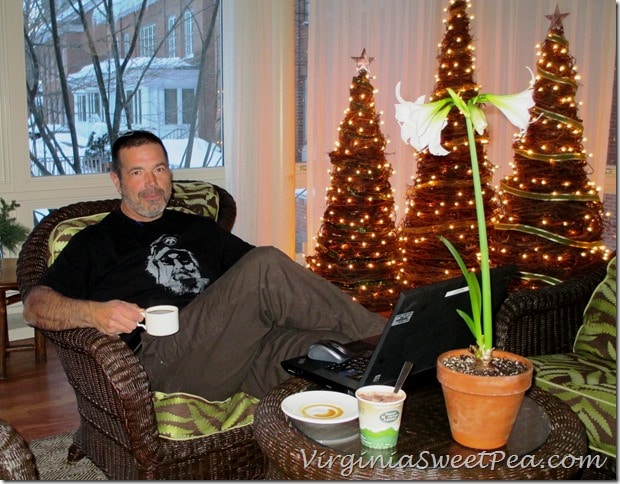 Woodstock is such a charming town and the perfect place to relax no matter the season. After I retire from teaching, I intend to visit Woodstock in the fall so that I can enjoy the town while the leaves are changing.
If you missed Part One of our Vermont Vacation, click on over to read about it.