Red and White Chevron Wreath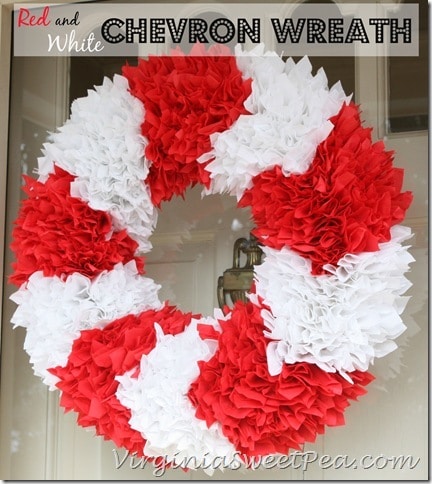 Have you been bitten by the chevron bug? For a year or more chevron has been the rage yet I still don't own a thing in that pattern. I wanted to make a wreath for February that incorporated red and was inspired to make a wreath with a chevron pattern. The chevron pattern doesn't stand out like I intended but I still love the bold pop of red and white of this wreath.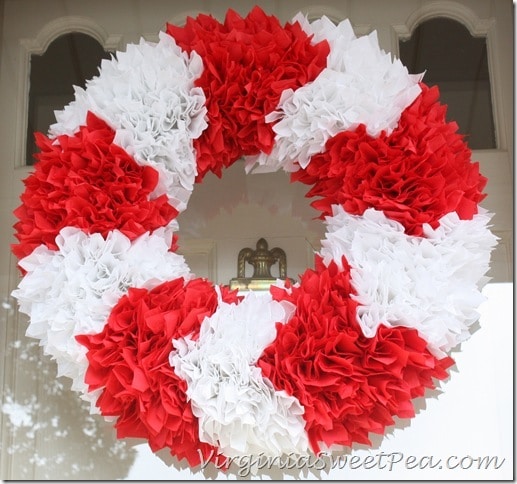 How to Make a Chevron Wreath
Supplies:
Styrofoam Wreath Form – I used a 17" one from FloraCraft
2 packages each of red and white beverage napkins – I purchased mine at the dollar store
Scissors
Dowel
Glue Gun and Hot Glue
Procedure:
Cut each napkin into four pieces along the fold. This takes some time, so put on a good tv show to enjoy while you watch. (The picture shows one package of each color but you will need two of each color.)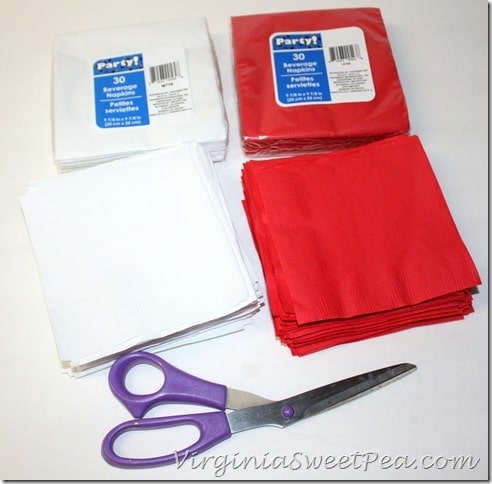 After the napkins are cut into squares,
1. Place a dowel rod or the eraser end of a pencil in the middle of a square.
2. Wrap the napkin loosely around the dowel rod.
3. Put a generous glob of hot glue on the end of the napkin.

4. Use the dowel rod to push the napkin into the styrofoam.
5. Pull the dowel rod out.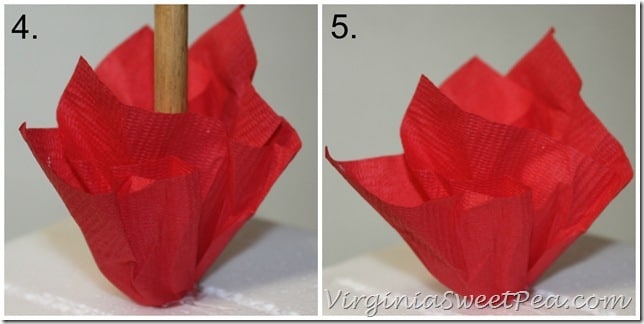 Add napkins in one color to form a chevron pattern. In retrospect, I should have made the top look more pointed.
Add the next color of napkin continuing to form a chevron pattern.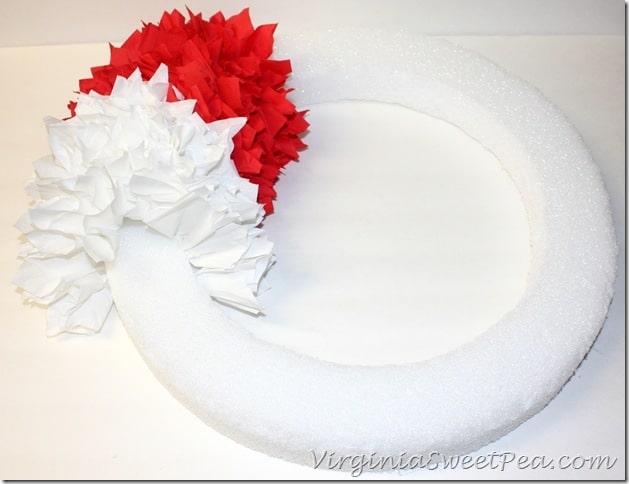 Several hours and many glue sticks later, you'll be rewarded with a fluffy chevron wreath.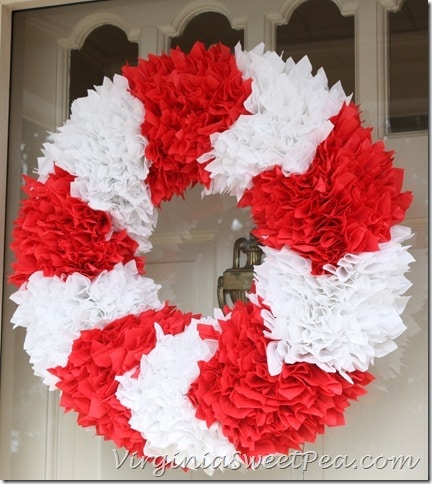 I'm not sure that someone would know that I intended for the napkins to form a chevron pattern, but never the less, I love this chevron wreath.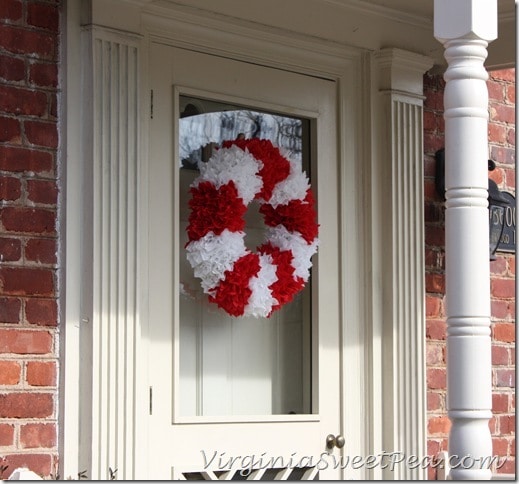 In the dead of winter, it's nice to have a pop of color on the front door.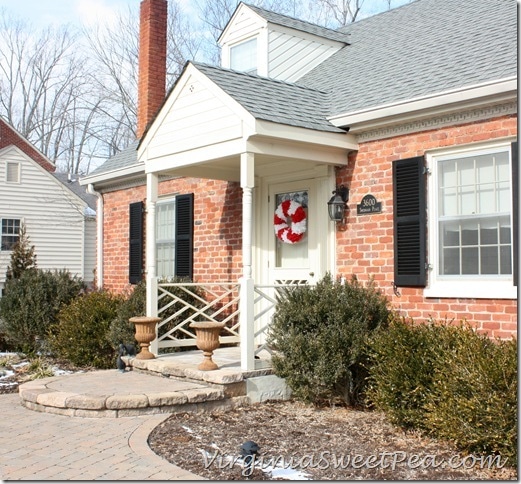 The front door is not this wreath's final home for February 2014. Come back on Thursday to see where I ended up displaying it in my home.
Be sure to enter the giveaway for $475 PayPal cash! Someone is going to get lucky and it could be you!
Sharing With: Imparting Grace, Serenity Now