Winter makes me think of snow and to celebrate winter, I wanted to make a winter wreath for our porch. Pom Poms from the craft store mimic snow and I used them to create an Easy DIY Pom Pom Wreath.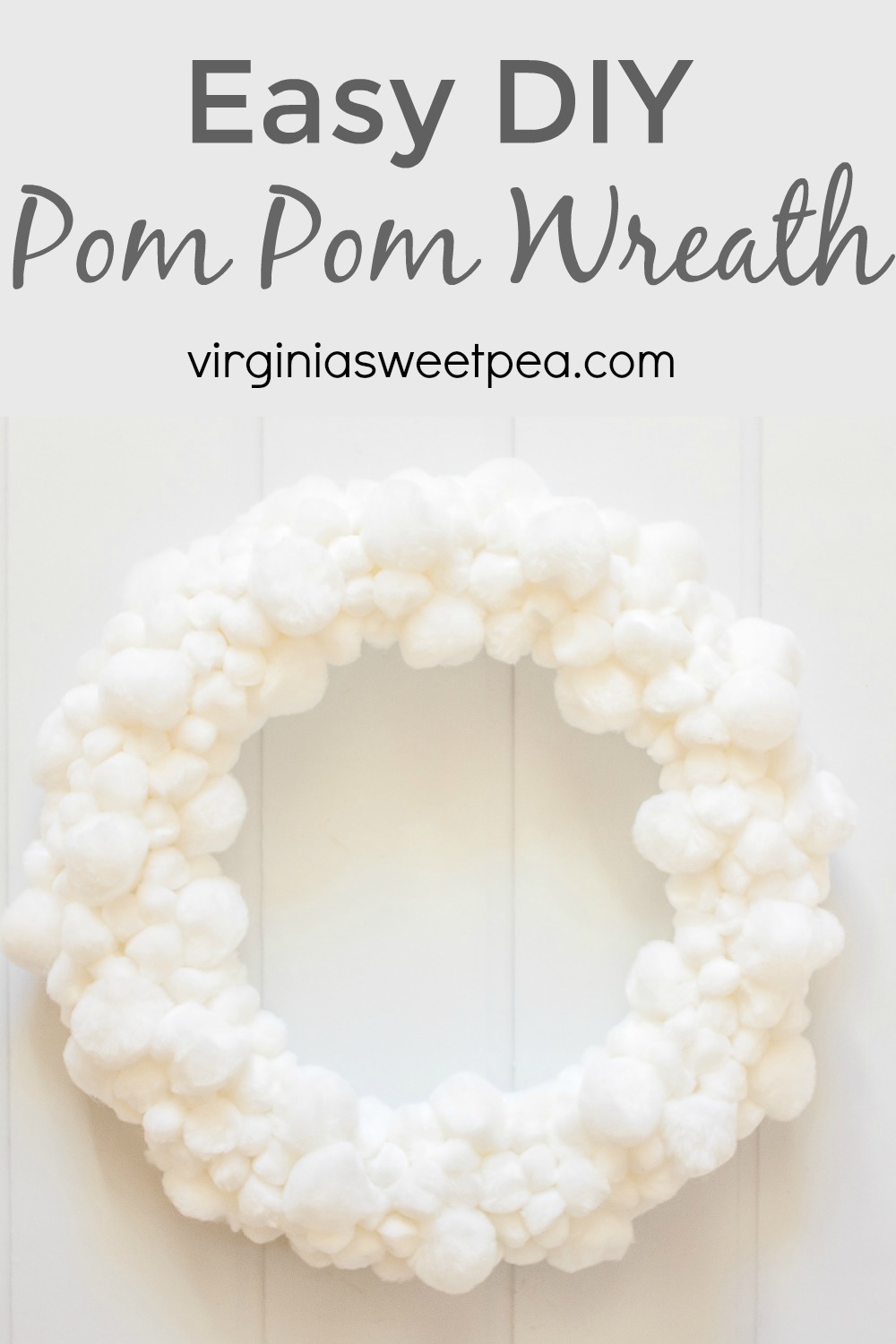 The pom pom wreath was easy to make and I was able to complete the process in about an hour.
How to Make a Pom Pom Wreath
Pom pom wreaths are traditionally made with handmade pom poms crafted from yarn. Instead of making pom poms from yarn, I used three different sizes of pom poms from the craft store.
Materials
Instructions
Turn on a tv show, heat up your glue gun, and get started!
Glue the three sizes of pom poms to the wreath form alternating the placement of each size. It's only necessary to glue the pom poms to the front side of the wreath unless you plan to hang it on a mirror or glass door.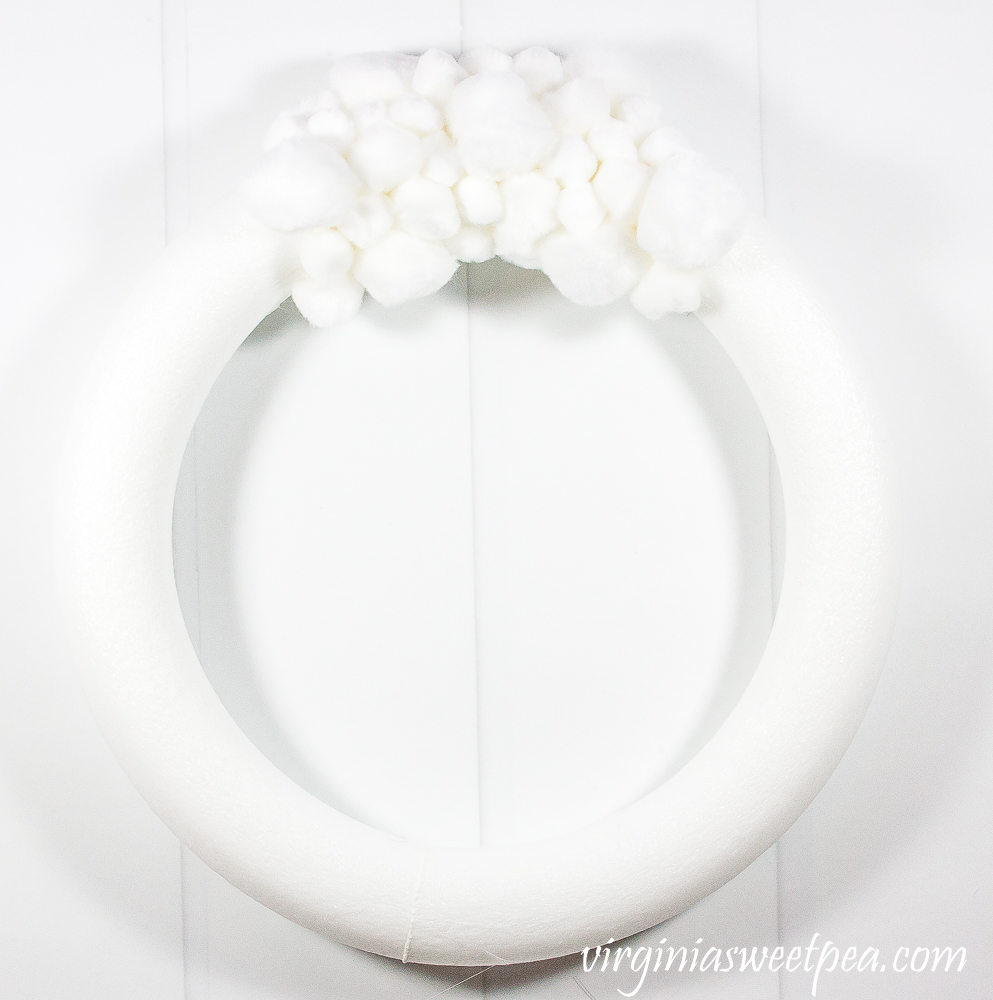 Continue gluing the pom poms onto the wreath.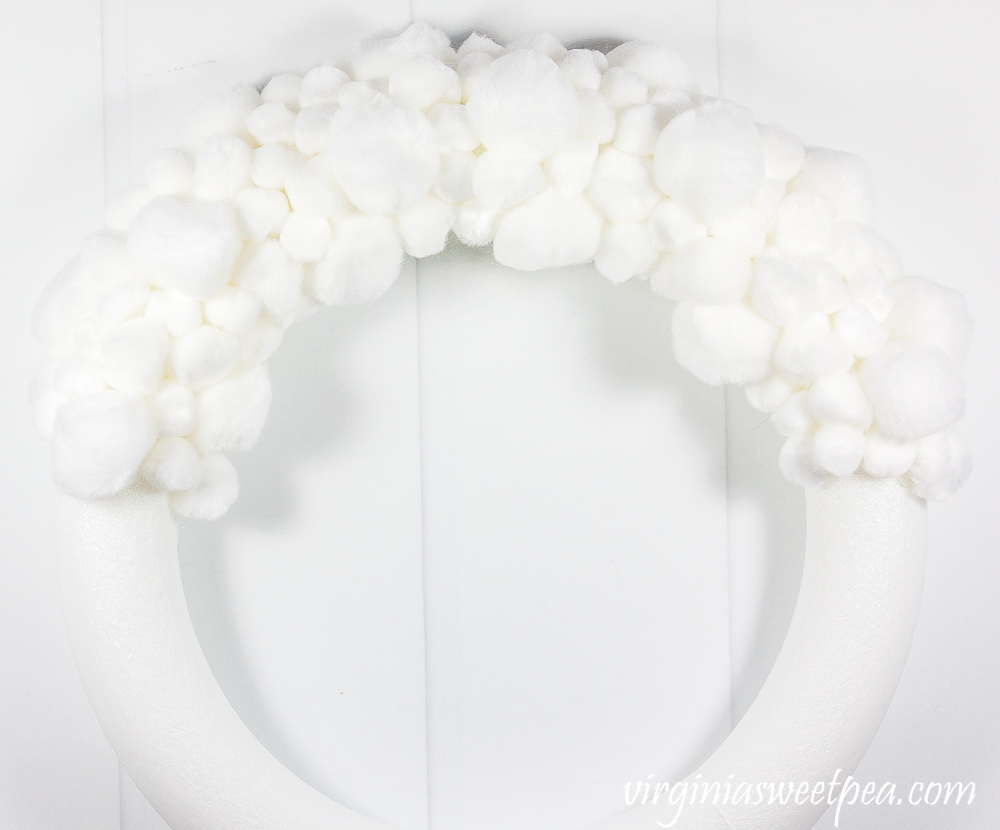 It will take about an hour to cover a 12″ styrofoam wreath with pom poms.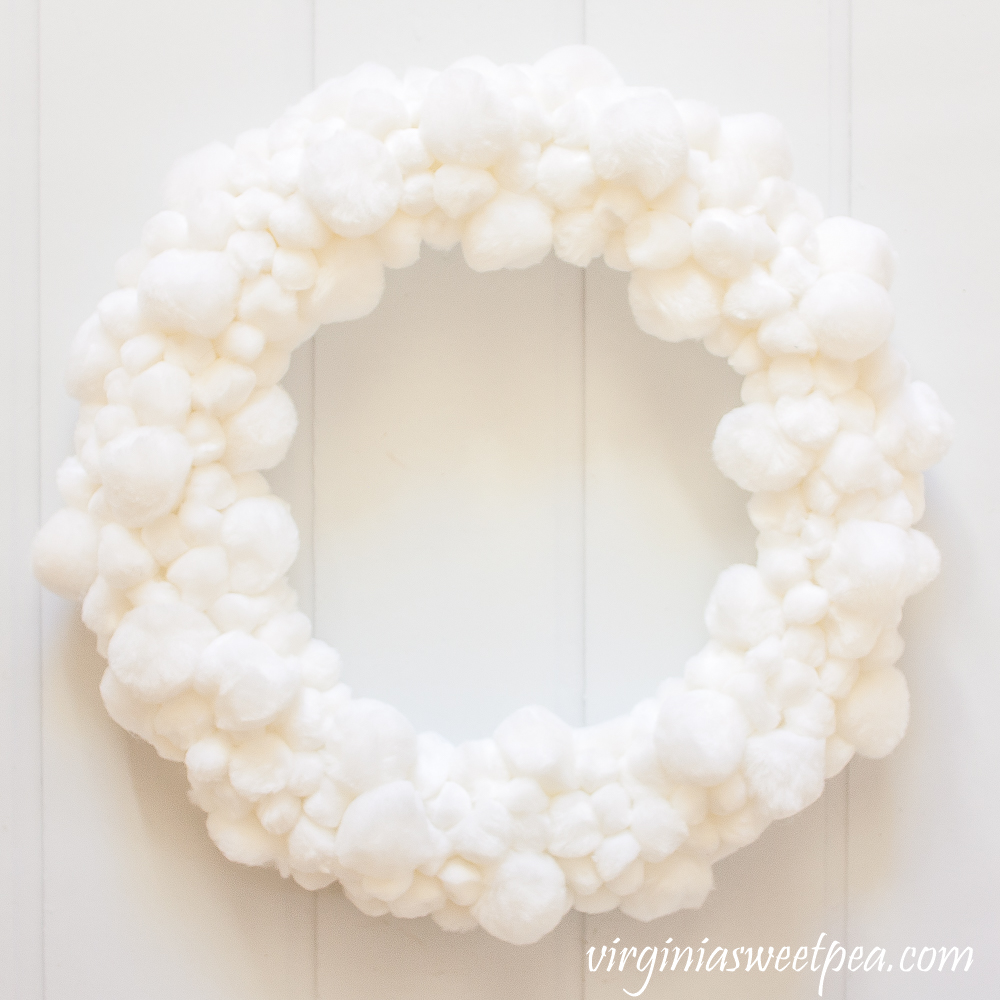 For a hanger, I inserted a floral greening pin into the back of the wreath.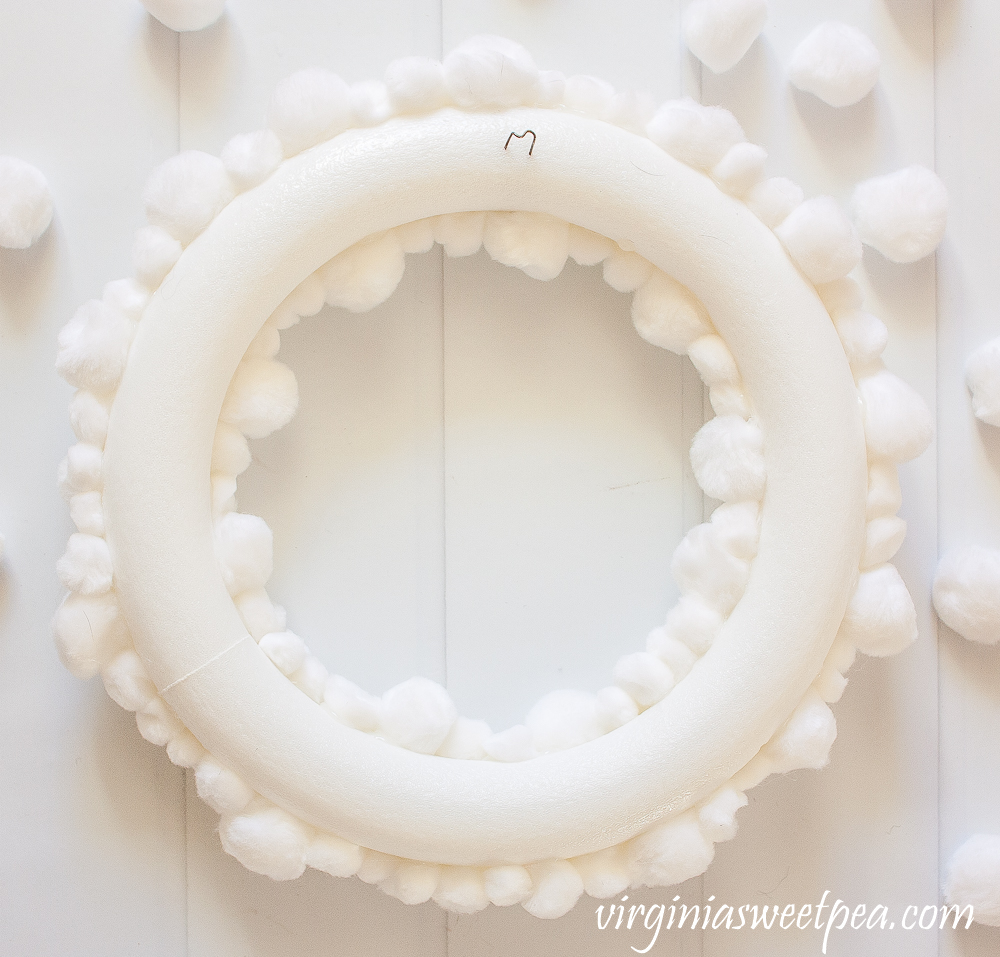 Another method would be to make a hanger with wire and attach it to the floral pin. Push the floral pin into the styrofoam to hold the hanger in place.
I loved how this wreath turned out but in retrospect, I wish that I had made it using a bigger wreath form.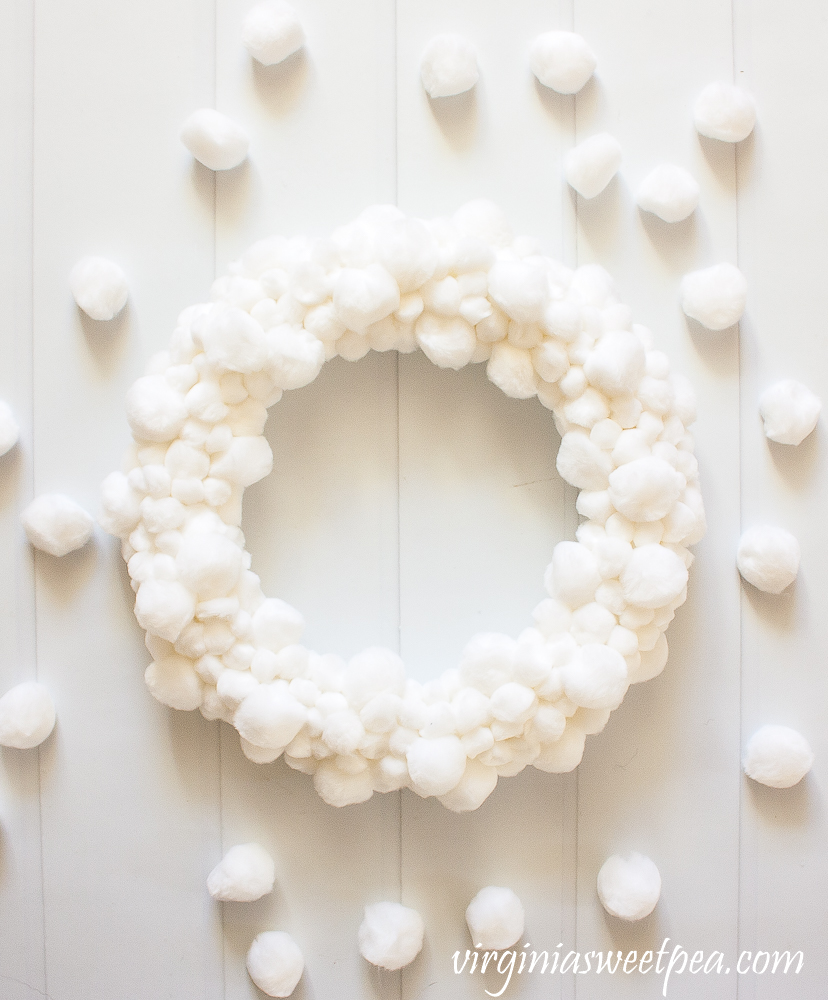 Hang and Enjoy
I hung my pom pom wreath on our enclosed porch wall.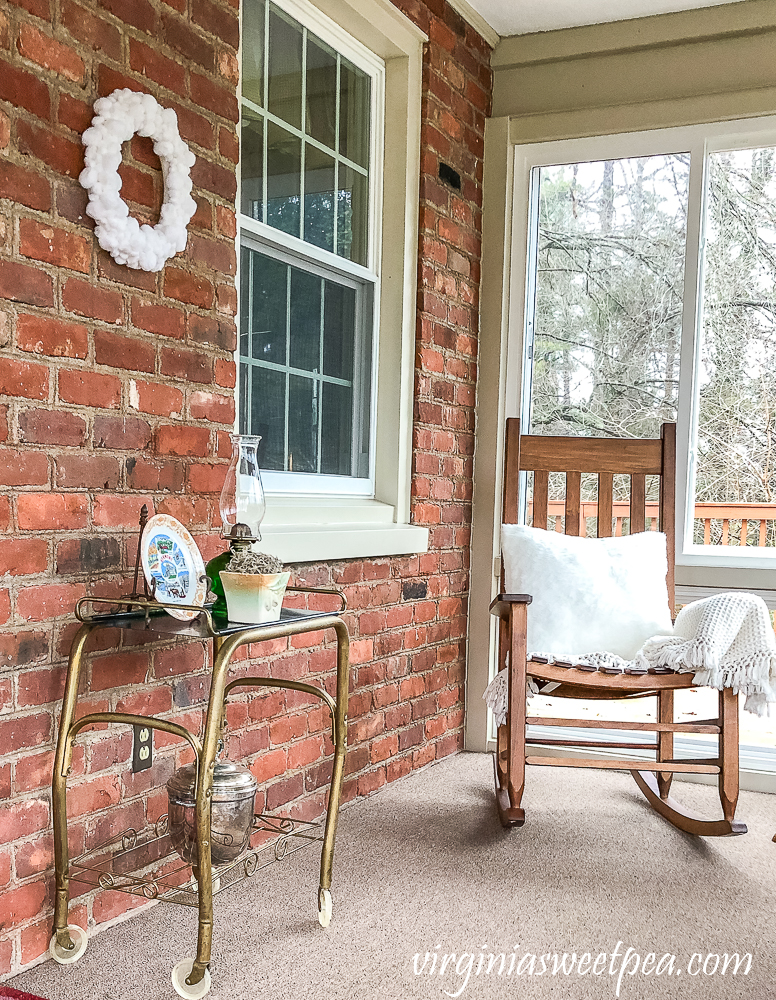 It looks nice on our brick wall and in-person the contrast of the white pom poms really pops.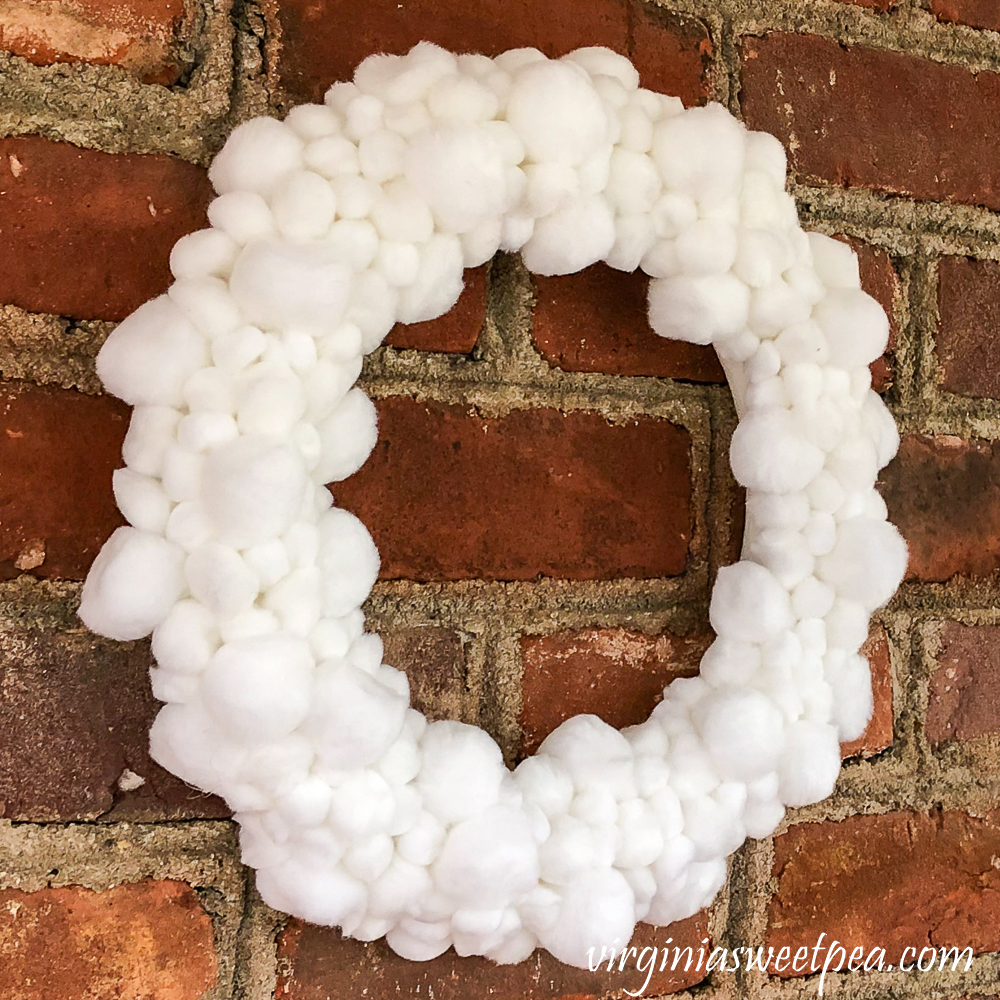 Here you can see that the 1980s Wood Sled that I shared last week hangs to the left of the door and my new pom pom wreath to the right of the door.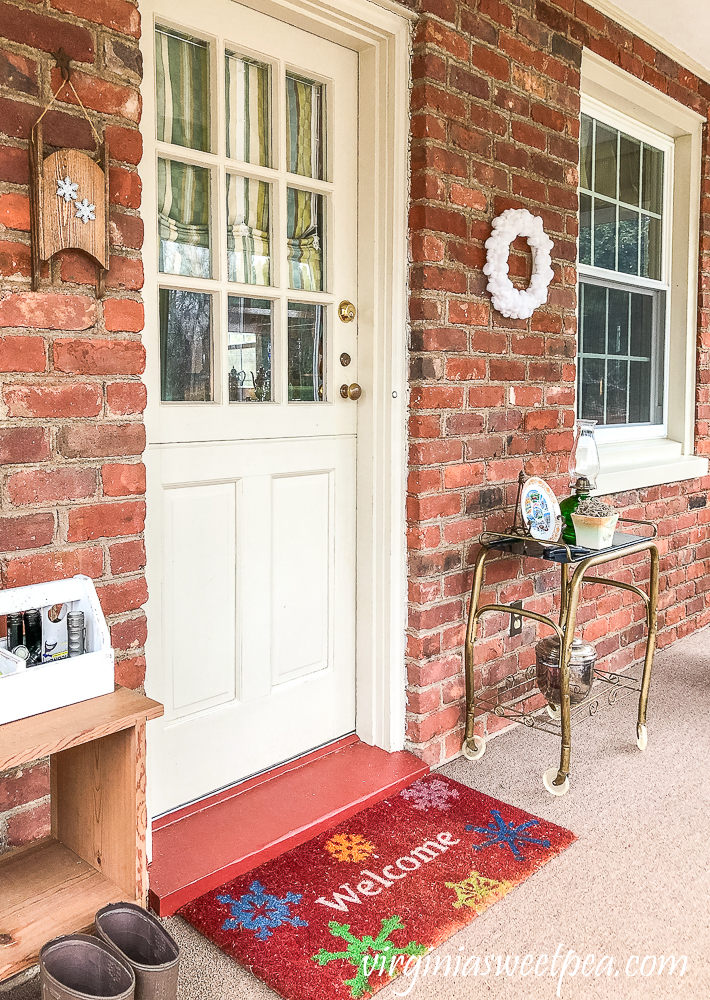 I love to make things and don't craft as often as I used to. It was fun to make this wreath on a cloudy winter day.
Yield: One 12" Wreath
Easy DIY Pom Pom Wreath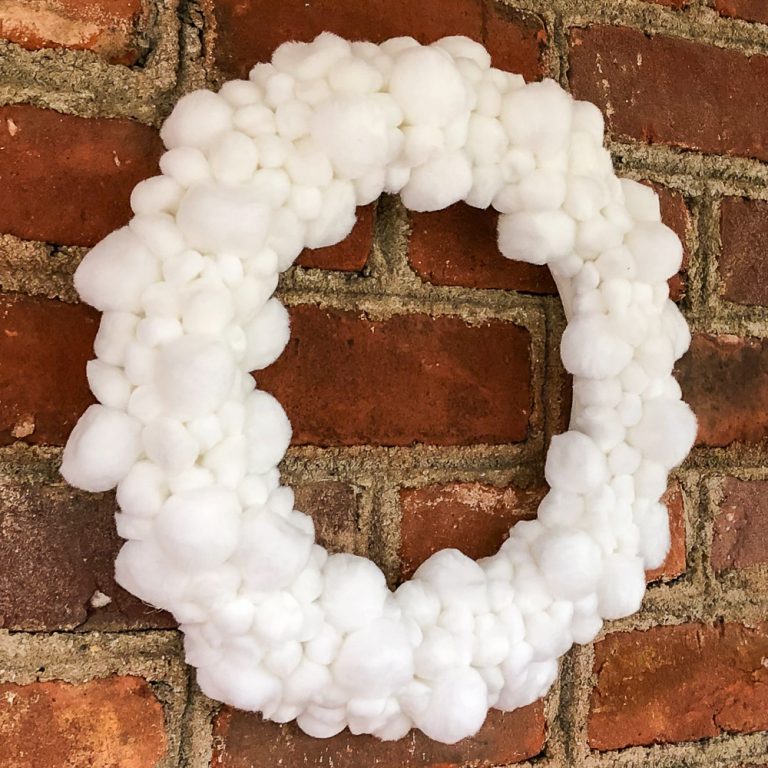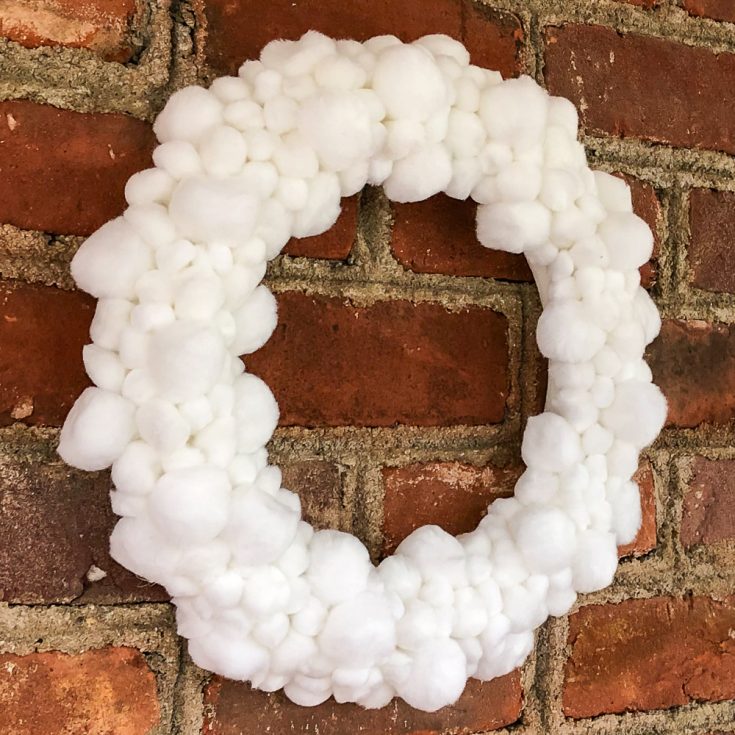 Make an easy pom pom wreath using pom poms from the craft store. Choose a color to match the season or your favorite school or sports team.
Materials
3/4" Pom Poms
1" Pom Poms
1 1/2" Pom Poms
12" Styrofoam Wreath Form
Wire or Greening pin for a hanger
Instructions
Glue three sizes of pom poms to wreath varying the placement of each size.
Continue glueing pom poms to wreath form.
When the wreath is covered, flip the wreath over to add a hanger. I used a greening pin (used to attach greenery to a wreath) as a hanger. . Another option is to make a hanger with wire attached to the greening pin and then push the greening pin in all of the way
Hang the wreath and enjoy!
Recommended Products
As an Amazon Associate and member of other affiliate programs, I earn from qualifying purchases.