This post and photos may contain Amazon or other affiliate links. As an Amazon Associate I earn from qualifying purchases. If you purchase something through any link, I may receive a small commission at no extra charge to you. All opinions are my own.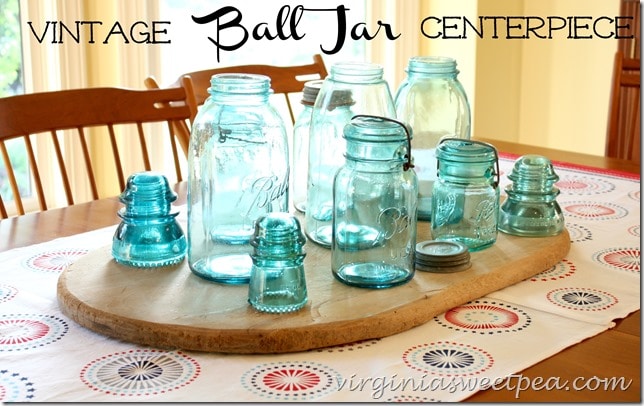 Happy Wednesday! Can I tell you what a pleasure it is to be on summer vacation? I've been busy running errands, picking paint samples, weeding, and spreading mulch. I so much enjoy being home and having time to get things accomplished around the house. Flag Day and the Fourth of July will soon arrive meaning it is time for patriotic decorating. I'm starting my patriotic decorating with my kitchen table where I put together a vintage Ball jar centerpiece.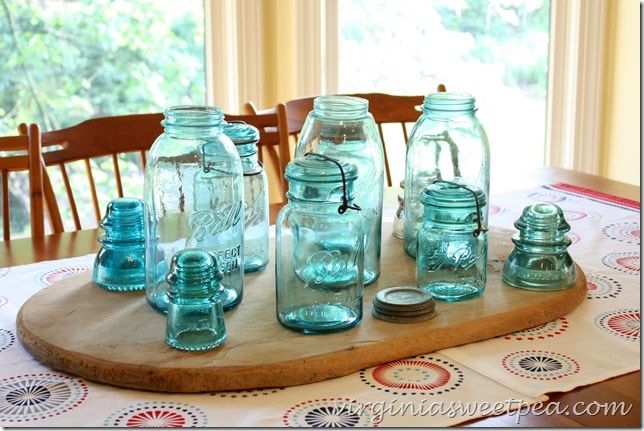 My Ball jars belonged to both of my grandmothers and were used for years and years. I used an antique bread board that my mom gave me for the base of my centerpiece and added four glass insulators as accents.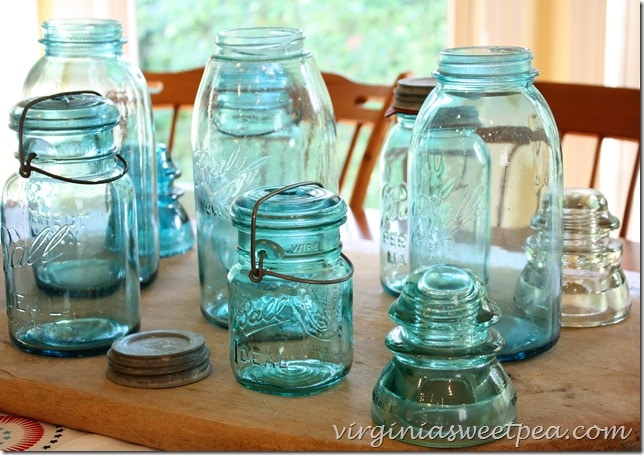 The Ball jar in the front center is the newest, it has a special logo commemorating the 1976 bicentennial.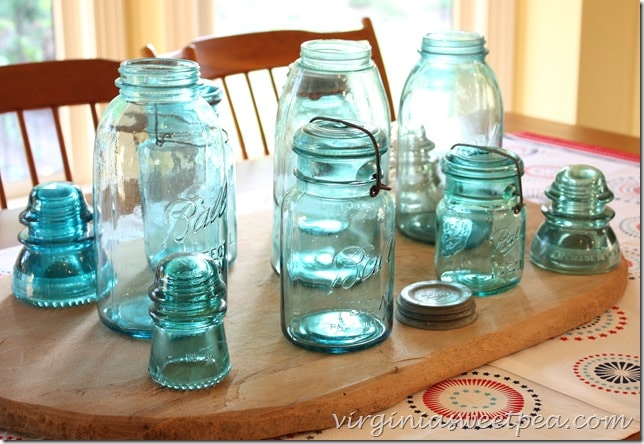 The jars and insulators really catch the morning sunlight and look so pretty. My plan is to add flowers to the center three jars, I just haven't done it yet. What I would like to use is Queen Anne's Lace. I'll have to go for a ride to find some on a country road.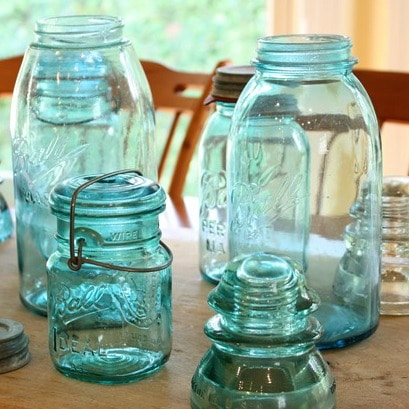 I'm lucky that my family saved theses jars. Think of the garden grown produce that was saved year after year using these jars.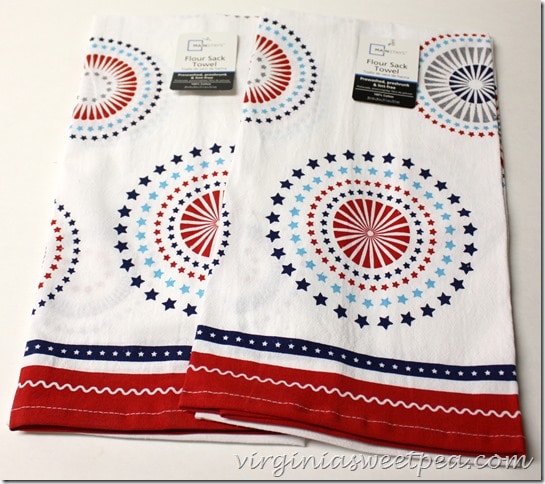 My patriotic table runner is a quick DIY made with two flour sack towels purchased from Walmart.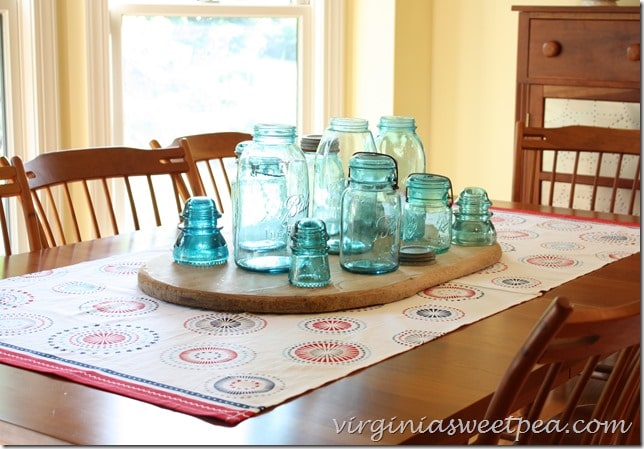 To make the table runner, the towels were ironed, then pinned together, and finally two parallel straight seams joined them together. This was quick and easy!
I'm looking forward to doing more patriotic decorating later this week and this weekend.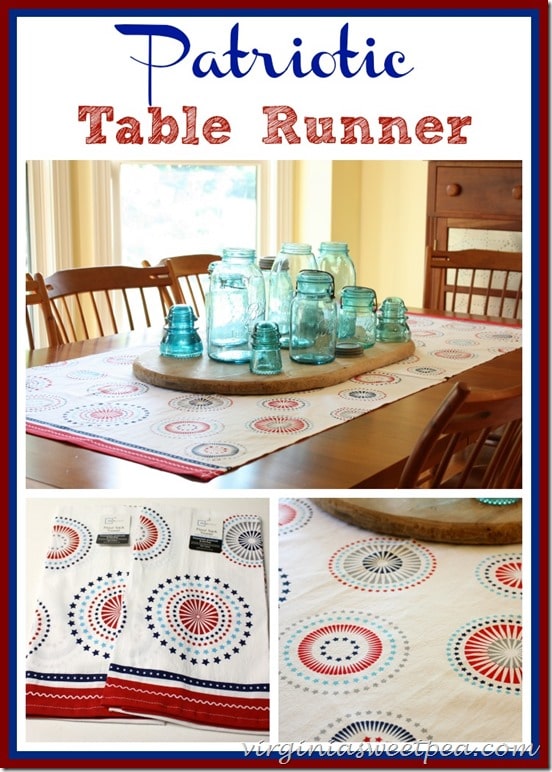 In case you missed it earlier this week, I announced that we are in the process of building a house at the lake and I shared my latest jewelry from Rocksbox.
Dwellings – The Heart of Your Home, Between Naps on the Porch, Concord Cottage, Stone Gable, Sand and Sisal, Yesterday on Tuesday, A Stroll Thru Life, Savvy Southern Style, Just a Girl and Her Blog, Common Ground, Imparting Grace, The Bold Abode