Vintage Ball Jar Centerpiece
A new centerpiece was needed for my kitchen table so I gathered up vintage ball jars and insulators from my basement and arranged them on a vintage dough board. I really like the Vintage Ball Jar Centerpiece that I created.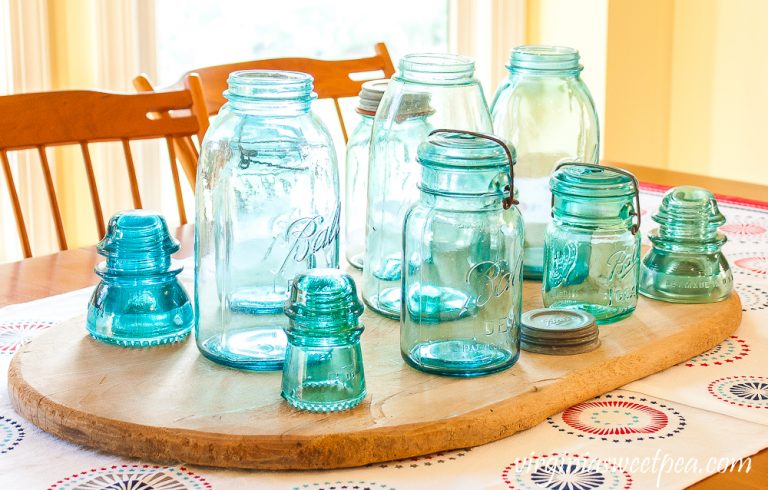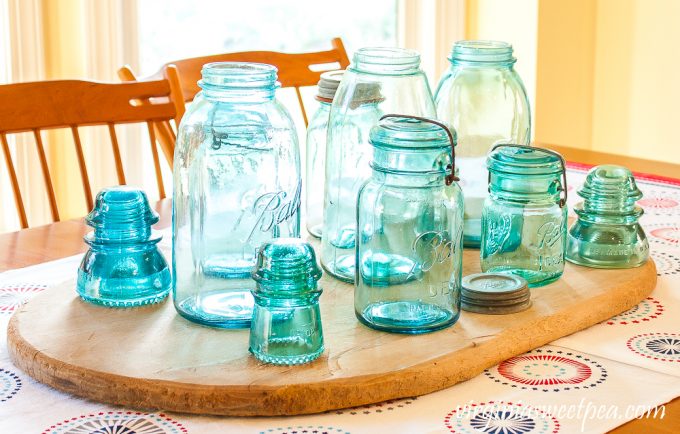 My Ball jars belonged to both of my grandmothers and were used for years and years.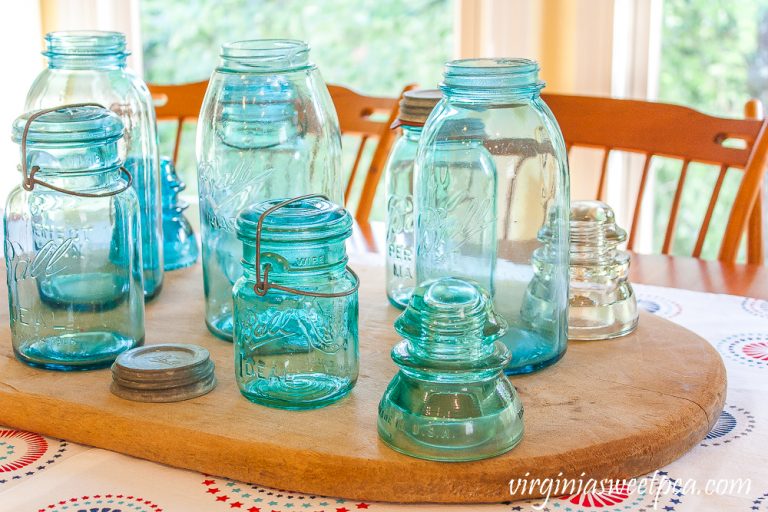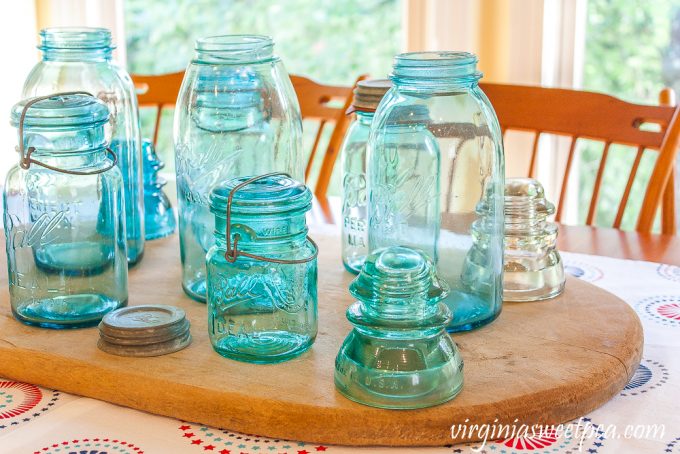 The vintage dough board belonged to a distant relative. It makes a great base for my centerpiece.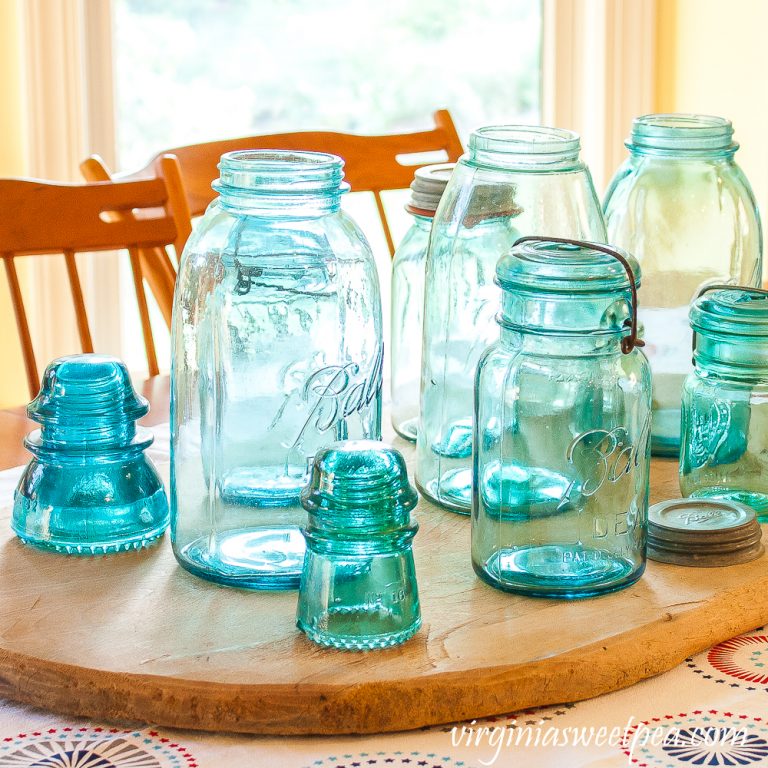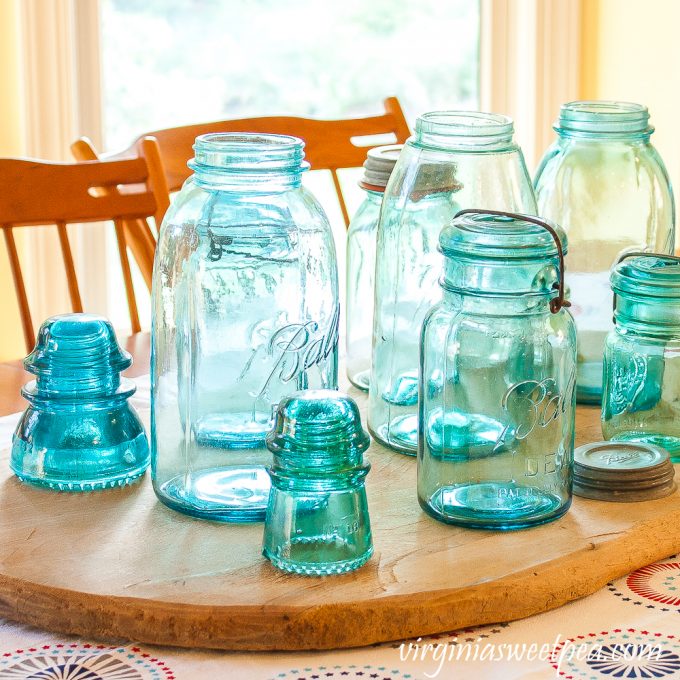 I also used vintage insulators in my centerpiece. Most of these were given to me by my mom.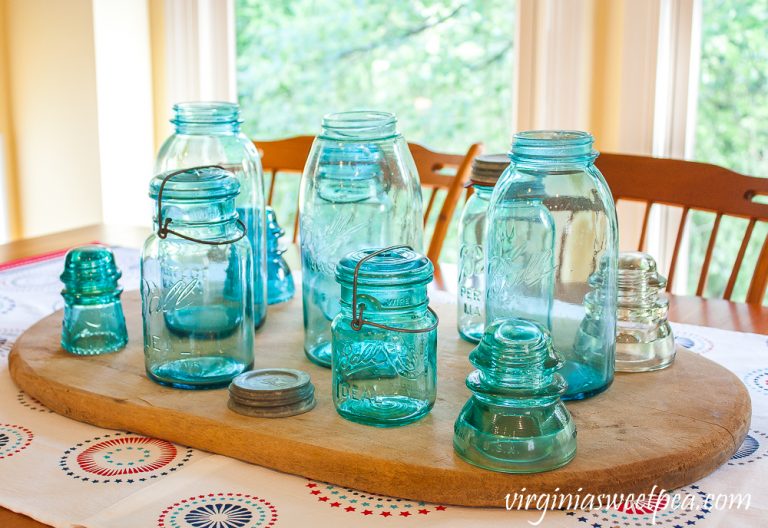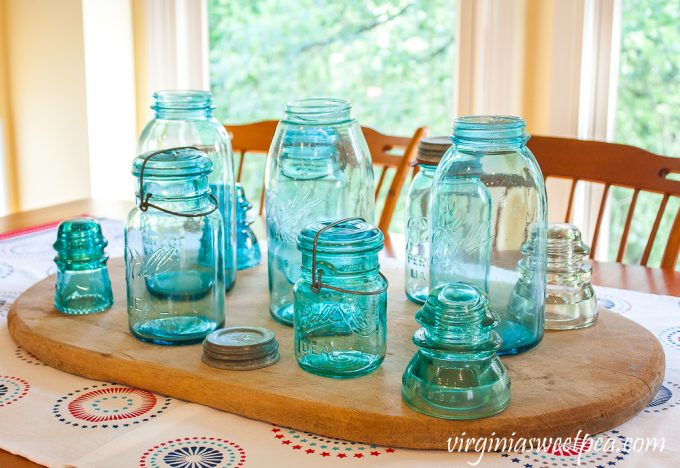 The newest Ball jar of the bunch has a special logo commemorating the 1976 bicentennial.
Look at the smallest jar on the right side of the picture and you can see the logo on the back side of the jar.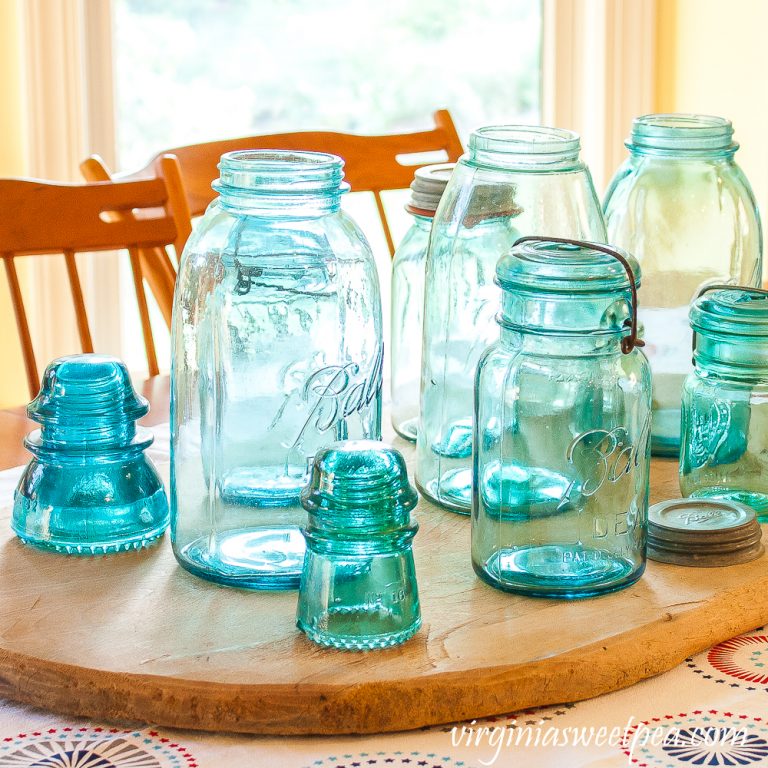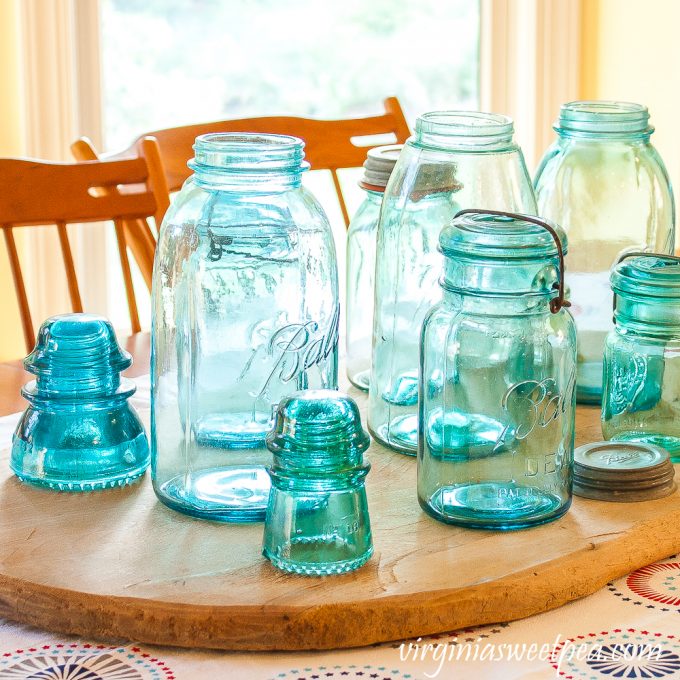 I wish I had taken a photo of the back side of the jar so that you could enjoy the bicentennial logo.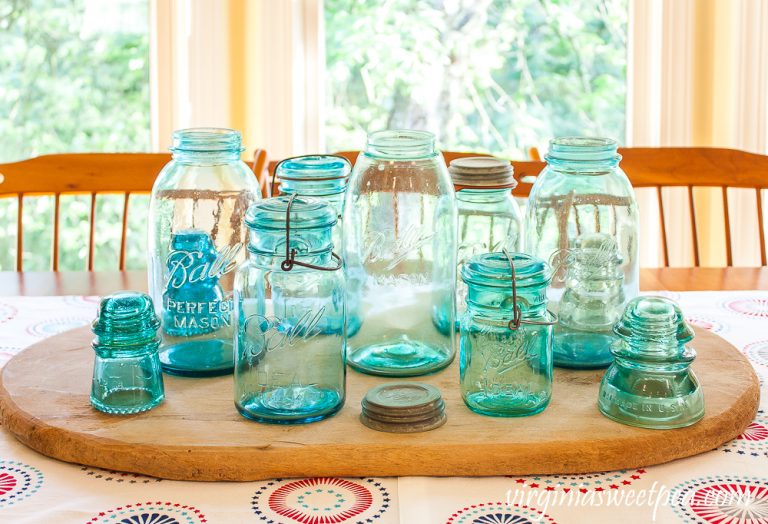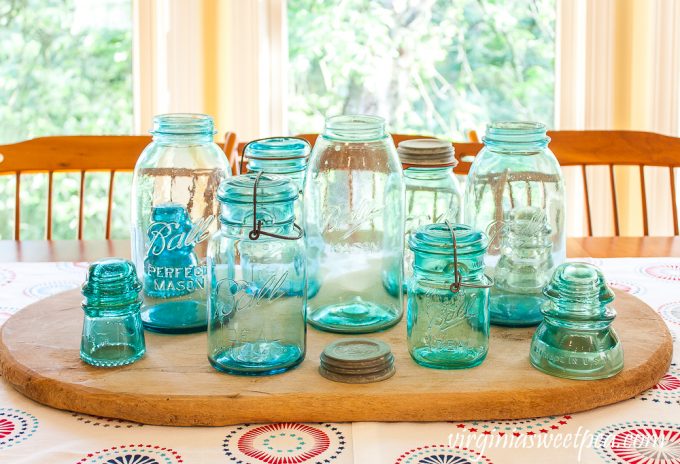 If only these ball jars could talk. Can you imagine the garden goodness that they held and then fed my family?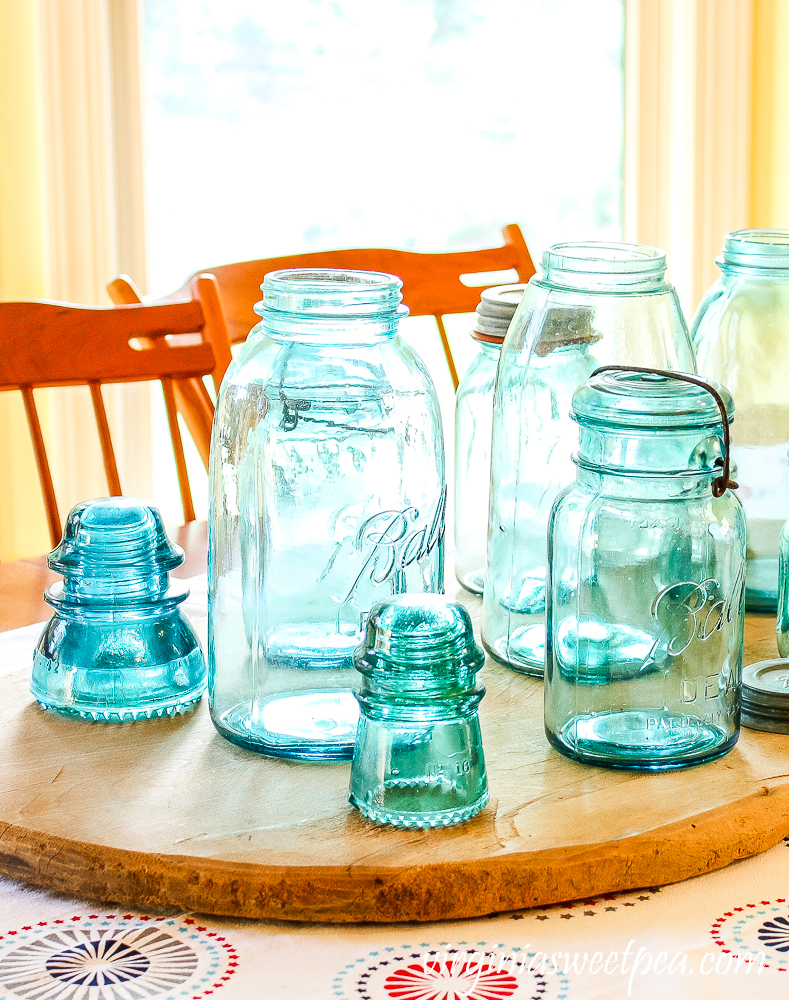 I'm lucky that my family saved these jars.