Rocksbox Jewelry #3 (Try It Before You Buy It!)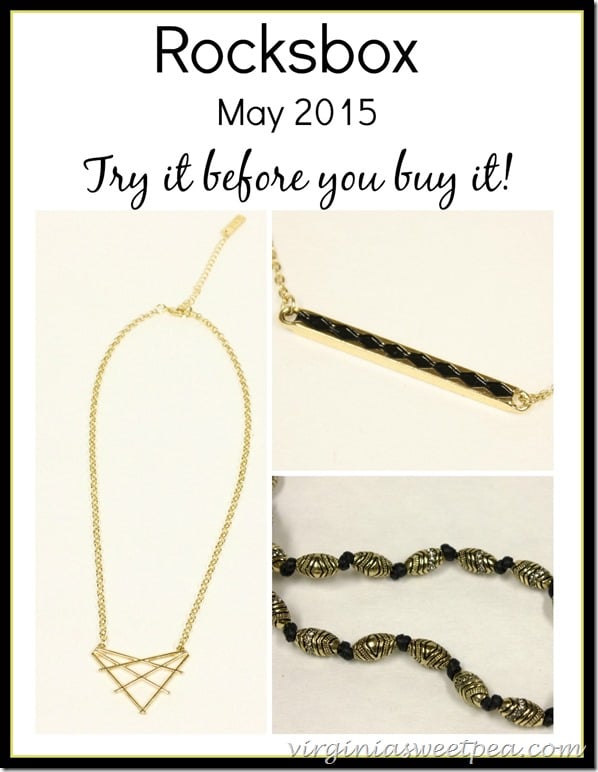 In March I first tried Rocksbox, a jewelry subscription service similar to Stitch Fix. A Rocksbox stylist sends three pieces of jewelry based on a style profile and wish list that you complete when you sign up. After the jewelry arrives, you wear it as often as you'd like for a month. At the end of the month you either buy the pieces that you like or send them back in the postage paid envelope provided.
If you don't like one or all of the pieces, you can exchange them at any time during the month. For this service, you do pay a $19 rental fee, but you also receive $10 credit per month to use on a purchase.
Having a package waiting when I get home from work is always exciting.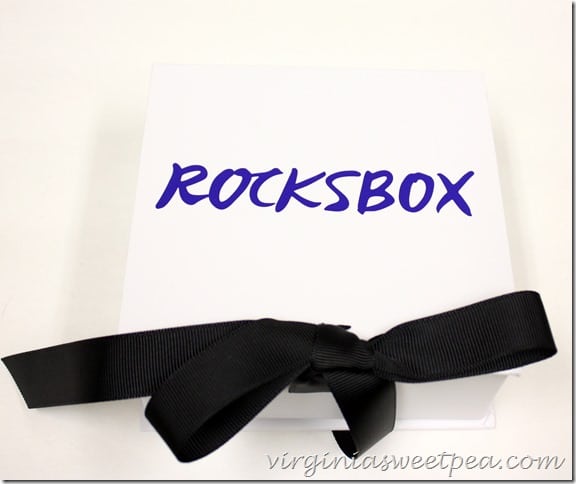 Rocksbox jewelry comes beautifully packaged.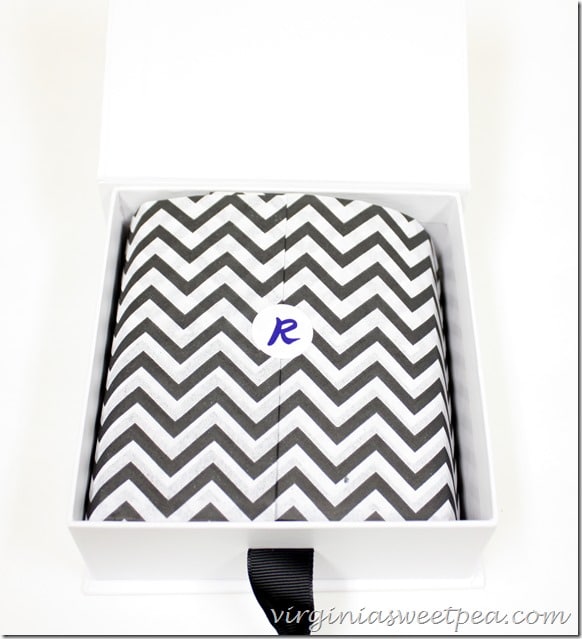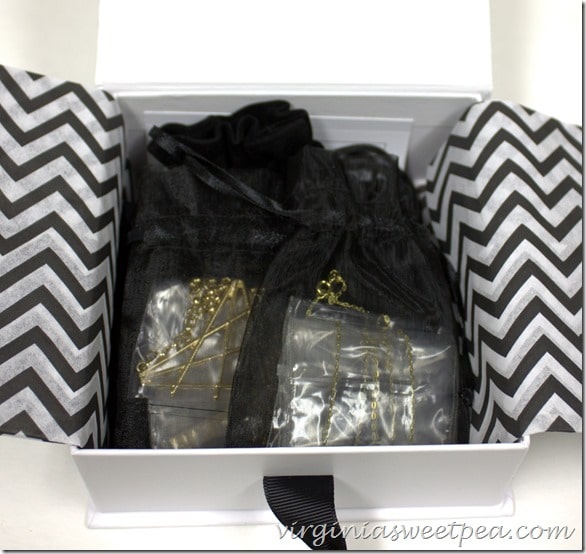 On my wish list, almost all of my picks are gold. This shipment included three gold necklaces.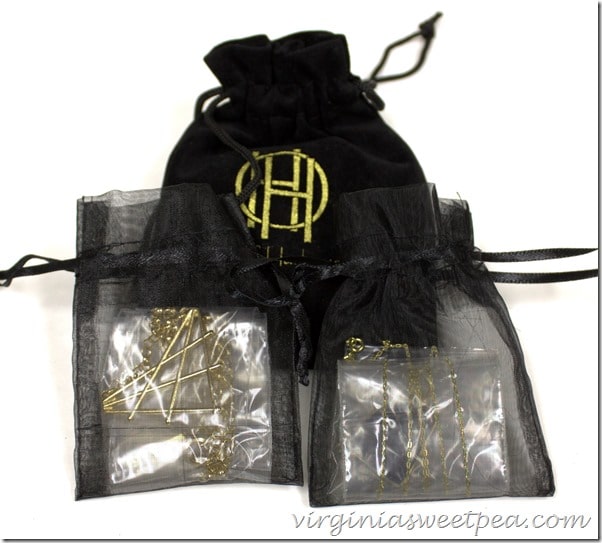 Let's take a look at these goodies.
Slate Geometric Pendant Necklace
I really like the modern design of this necklace. It will look great with many of my dresses for school or with blouses or even a t-shirt.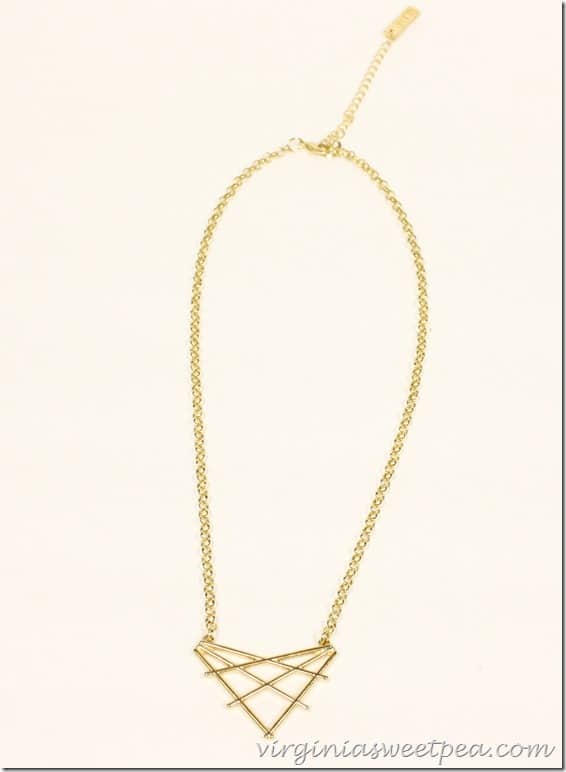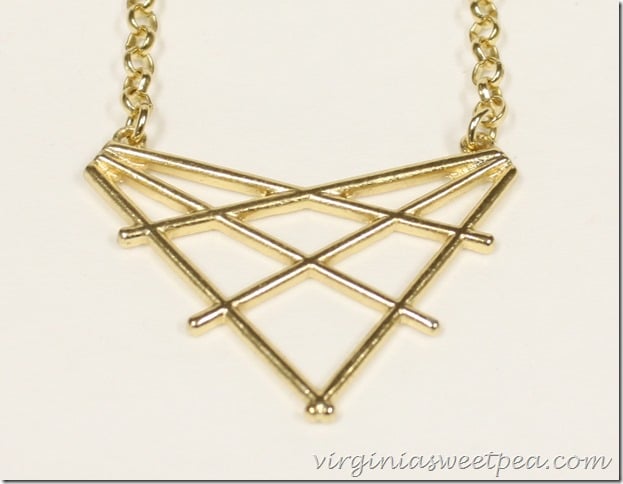 House of Harlow 1960 Symbols and Signs Beads Necklace
My first thought when I saw this necklace was that it reminded me of something my grandmother or mom wore in the 70's. (I mean this in a good way!) I don't know anything about this company but based on the name, perhaps their jewelry is vintage inspired. I have a lot of black in my wardrobe and know that this will get worn many times over the month.
Charlene K Mini Raw Stone Pendant Necklace in Black Agate
This necklace really reminds me of my grandmother. In fact, I actually have a very similar necklace that was hers that I wear from time to time. Granny's necklace also has matching clip on earrings. This will be a fun piece that will look good with a lot of my spring blouse and dresses.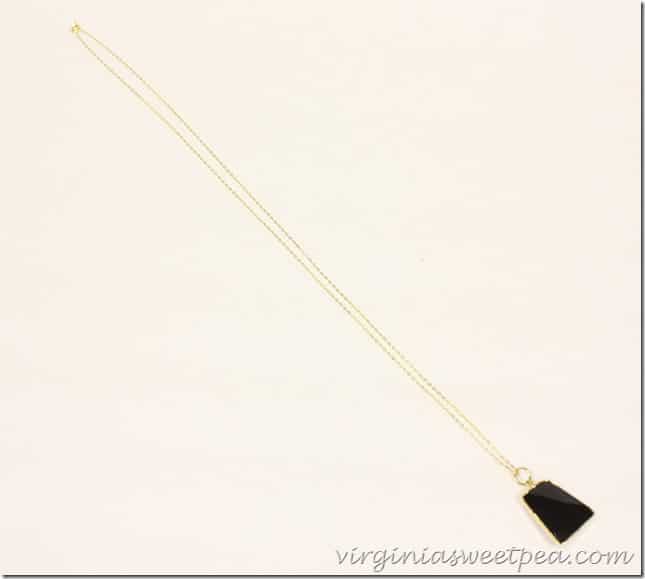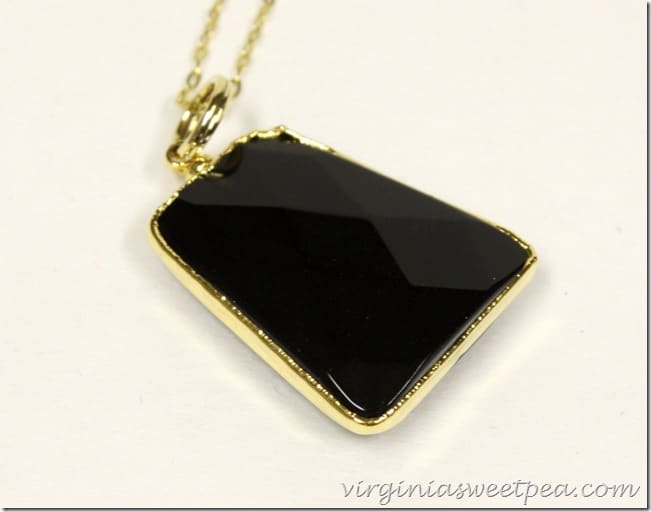 What I Kept from Box #2
I didn't blog about Rocksbox #2 but I did wear every piece multiple times and really liked each one. My budget allowed me to buy one piece and I kept this House of Harlow 1960 Sunburst Bar Wrap Necklace in Gold. This is my first long necklace and I really like the gold and black combination.
If I make a purchase this month, it will most likely be for the Slate Geometric Pendant Necklace since I don't have anything like this in my jewelry collection. Regardless of what I purchase, I'll enjoy wearing each piece all month.
If you'd like to try Rocksbox, I would love it if you would use my referral code, virginiasweetpeaxoxo, which will give you half off of a month's subscription. For just $9.50 you can wear three pieces of awesome jewelry for a month and then if you buy a piece, you get $10 off. I've been very impressed with the two boxes that I've received!