Smith Mountain Lake House Update–Living Room
I'm on a blogging roll! It feels good to get back to blogging after taking an unexpected break.
Last week I shared a few updates that we made to the master bedroom at Smith Mountain Lake house and today I'm sharing a few in the living room.
The sofa and recliner were Christmas presents and many evenings have since been spent here relaxing. The first new thing that I'm sharing are hanging on the wall behind the sofa.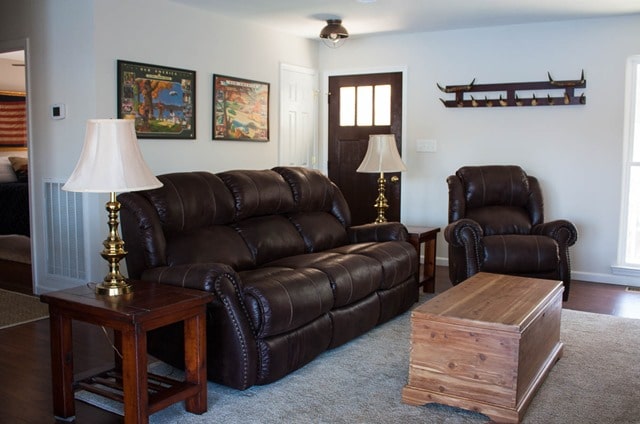 Four years ago a couple that lived down the street from my friend and running partner moved into a retirement home and hired an estate company to clean out their house. A dumpster was placed in front of the house and every night after the estate company left, Suzanne and I would climb into the dumpster to see what treasures had been thrown out that day.
The wife of the couple was a teacher and I found a treasure of things that she used in her classroom including a set of vintage posters distributed by The Coca-Cola Bottling Company. The poster series is called "Our America Motion Pictures" each poster is titled "Our America". I framed my favorite two and they are now hanging at the lake.
The date on these posters is 1943. I did a quick search to see if any others are out there and it looks like I've got a treasure.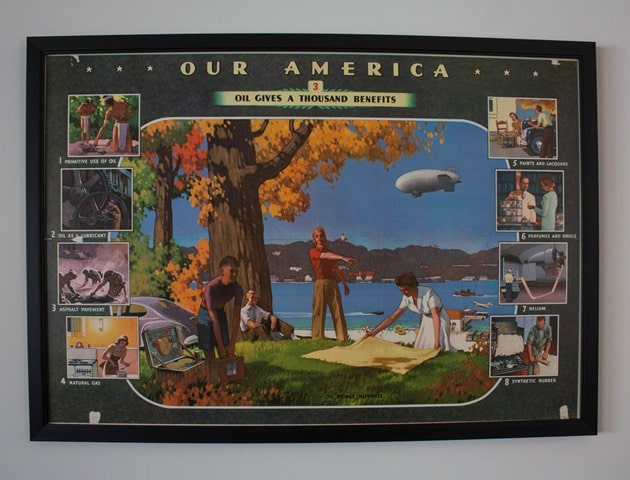 Now that these two posters are framed, I'm eager to frame a few more. I have several more posters from the set and the graphics are too interesting not to be enjoyed.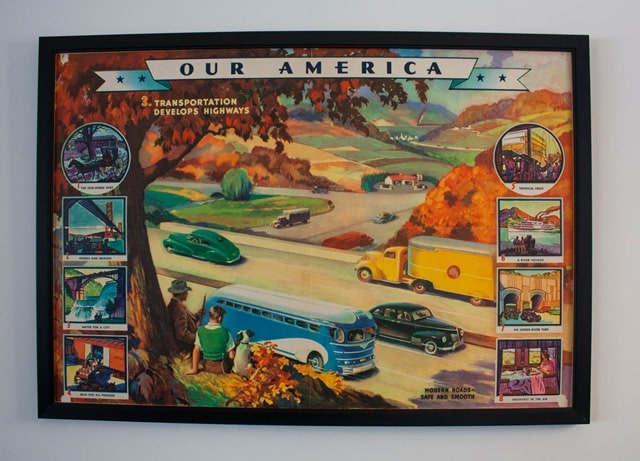 The framed posters add a nice pop of color to the wall. Do you see the framed picture to the left of the sofa?
Don't miss seeing more 1943 Coca Cola posters that I've had framed in this post.
That's new as well, a find in a Vinton, VA antique shop.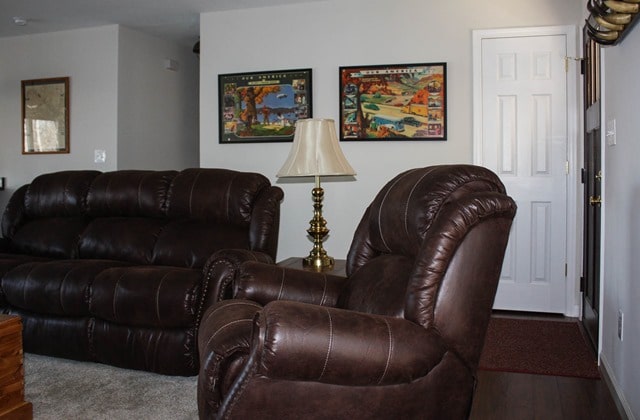 We both love old maps and this 1949 City of Roanoke map was an antique shop find that at $35 I could not resist.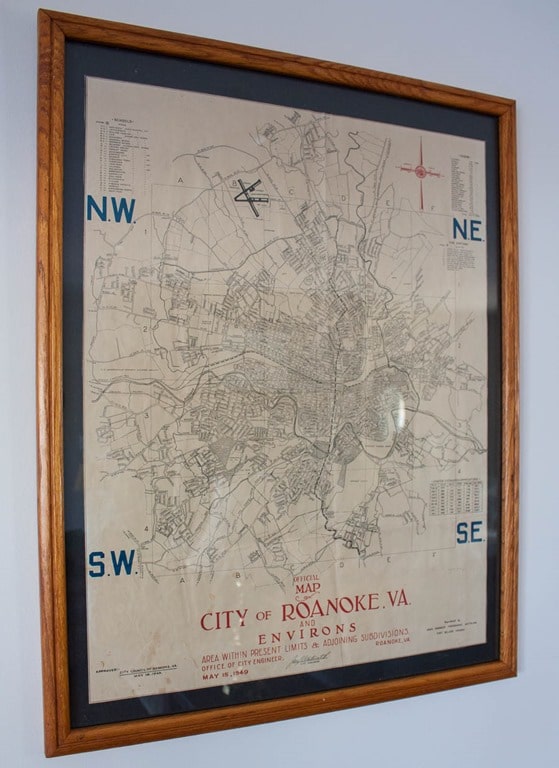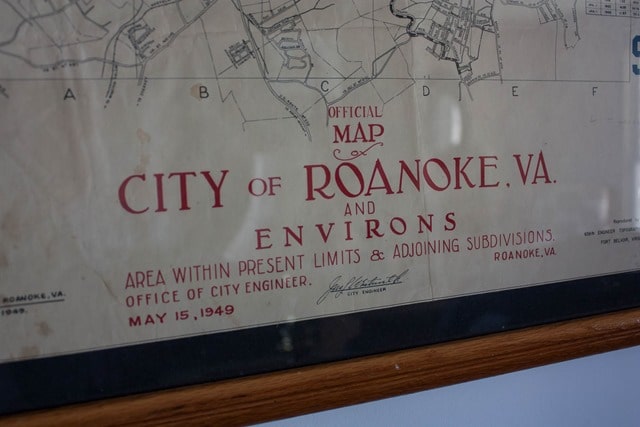 In the same antique shop, I found this gorgeous old mirror that looks pretty hanging over a small drop leaf table that our friends gave us.
The lamp is made from a thermos and was found in the same dumpster that I found the poster set.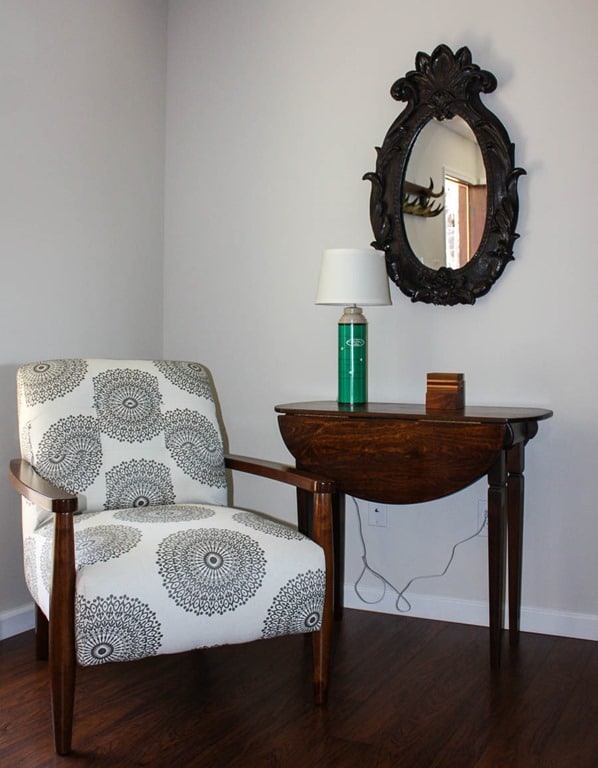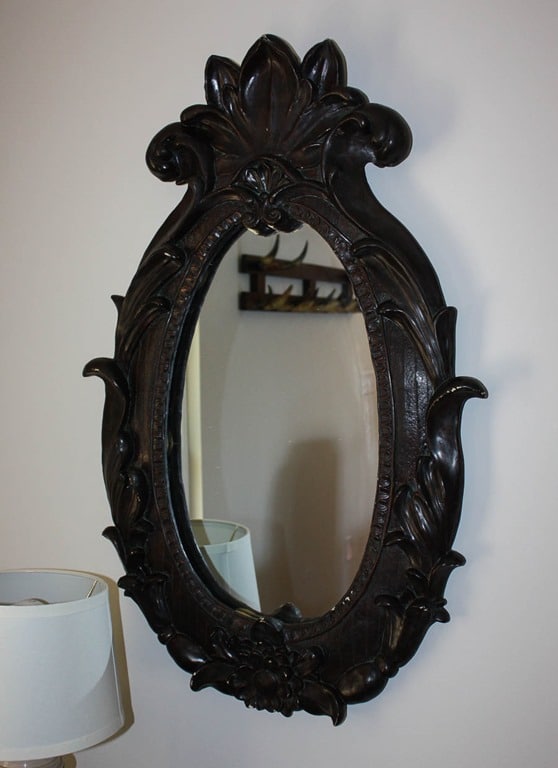 The last new addition to the living room is a Flags of Valor wooden flag. This company is veteran run and each flag is handcrafted by a veteran, many of which are combat disabled.
We had a TV console in this spot and moved it to the basement when we bought our new sofa and recliner at Christmas. This older recliner was moved to the TV console's spot and it needed a side table. The table that we made using a cold war era ammunition crate fits right in with the flag.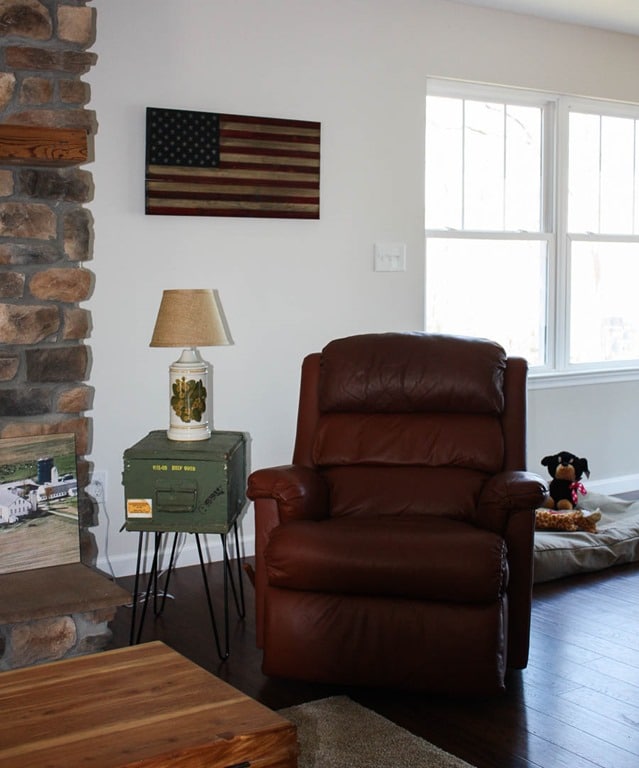 Our Flags of Valor flag was hand crafted by Brian. We are proud to support our veterans.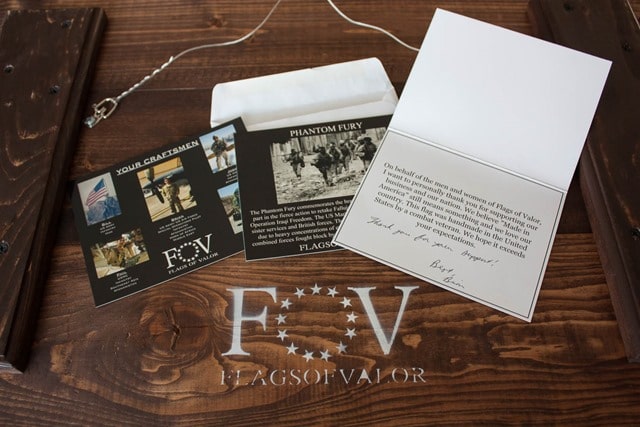 Bloggers like to share pictures that show their homes in the best way possible. I thought I'd share an unedited, "real life" picture of our living room being enjoyed on a Saturday morning.
Mr. SP snapped this picture of me relaxing with my coffee. We love spending time at the lake.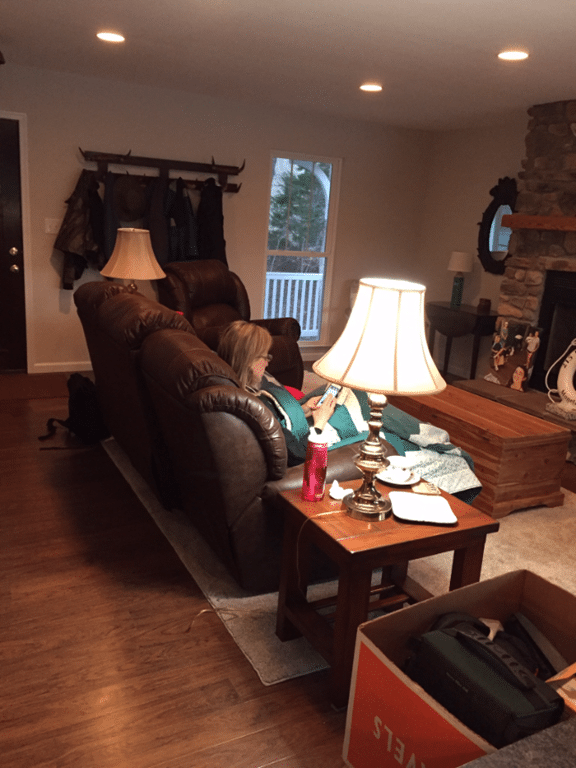 And just for fun, I'm sharing a few pictures of Sherman. He loves his Mama and freely gives kisses.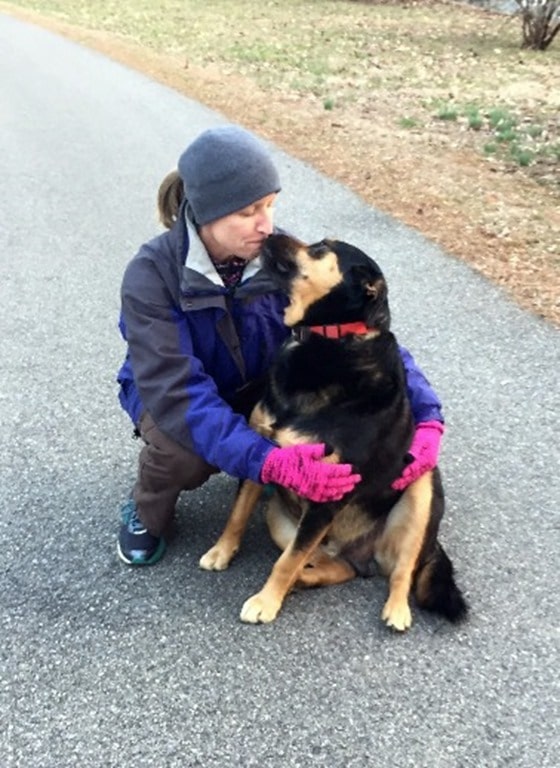 When we are at the lake, we take Sherman to Smith Mountain Lake State Park where there are miles of hiking trails with gorgeous lake views. He loves going there and so do we. This picture is from a recent Sunday hike.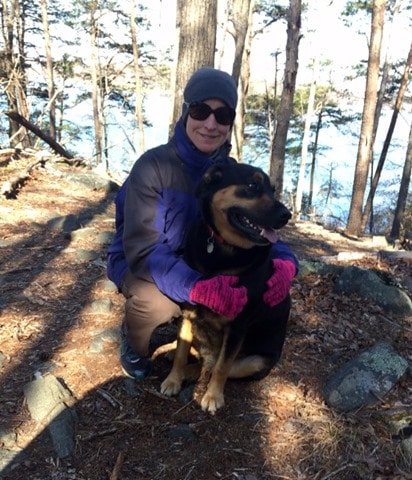 Progress is being made on the patio at the lake and I'll share an update soon.