Stitch Fix Review – November 2017 – Fix #51
November is here and I once again treated myself to a Stitch Fix box. Even though I don't need any clothes, I enjoy getting a box so much that I treat myself to it.
I've been wearing what I received in my September and October boxes quite a bit now that it has finally gotten a bit chillier here in Virginia.
Like always, opening the box was fun and I always look forward to seeing what my stylist, Brittany H., sends. I did a Facebook Live sharing what I received. You can catch part one and part two of it here.
I am a Stitch Fix affiliate and if you make a purchase, I earn a small commission. My love for Stitch Fix is genuine and all opinions are truthful and my own.
During November, Try Stitch Fix for Free!
Between now and until the end of November, you can try Stitch Fix for the first time with a waived styling fee! That's right. The styling fee is waived for anyone who signs up for their first Fix. If you've been thinking about trying Stitch Fix, now is your chance to try it for free!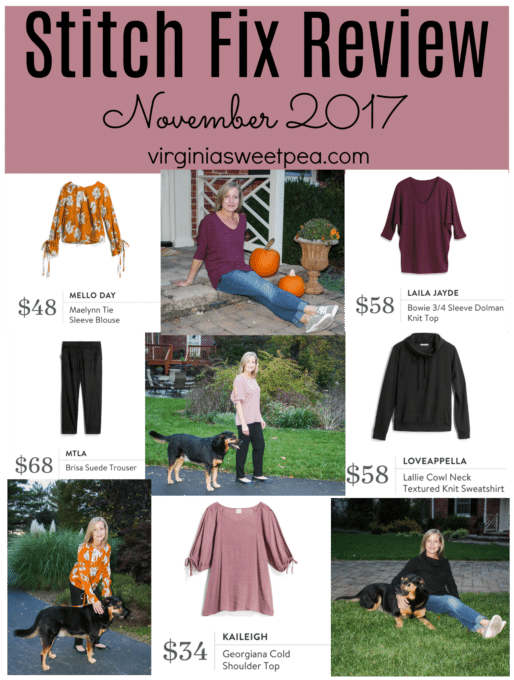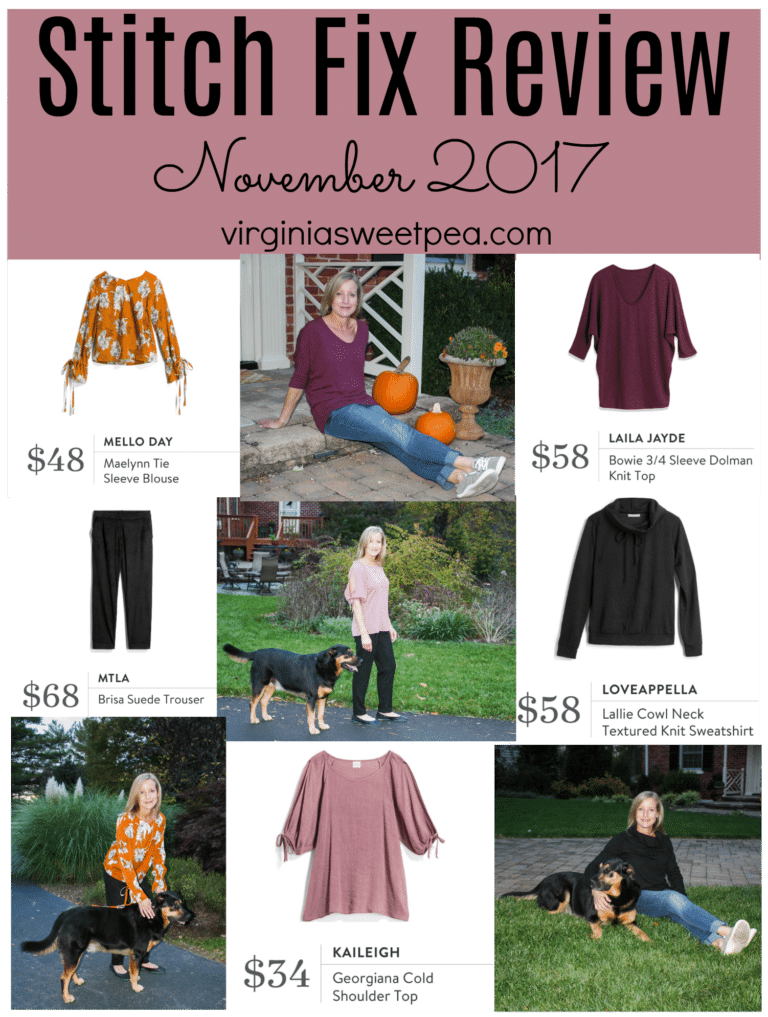 What is Stitch Fix
Stitch Fix is a personal styling service. When you sign up for Stitch Fix, you fill out a detailed style profile that helps your stylist know your likes and dislikes. Since I've received 50 Stitch Fix shipments, my stylist knows my likes and dislikes very well and I almost always like every item in my Fix, a good problem to have!
When a Fix arrives, you have three days to try the clothes on and to decide what to keep and what to send back. Stitch Fix includes a postage paid envelope making returns super easy.
When you sign up for Stitch Fix, you can choose how often a box is delivered. You can pick a monthly options or schedule a box when you'd like to receive one.
I do not like shopping and love receiving clothing from Stitch Fix. I get clothes that I like without having to do any work other than pinning things that I like to my fashion board on Pinterest. My stylist, Brittany H., checks my Pinterest board for inspiration and also reads my note to her each month to see if I have any special requests.
You can find links to all of my Fixes here and also be sure to check out my Stitch Fix Review Board on Pinterest where I pin my favorite looks.
November 2017 Stitch Fix Review
Kaileigh Georgiana Cold Shoulder Top
I had a feeling that I would like this top and I was right. I like the color and also the cute cold shoulder detail. It's a top that can be worn three seasons here in my part of Virginia. It's casual enough to wear with shorts but can easily be dressed up by wearing it with a skirt or nice pants.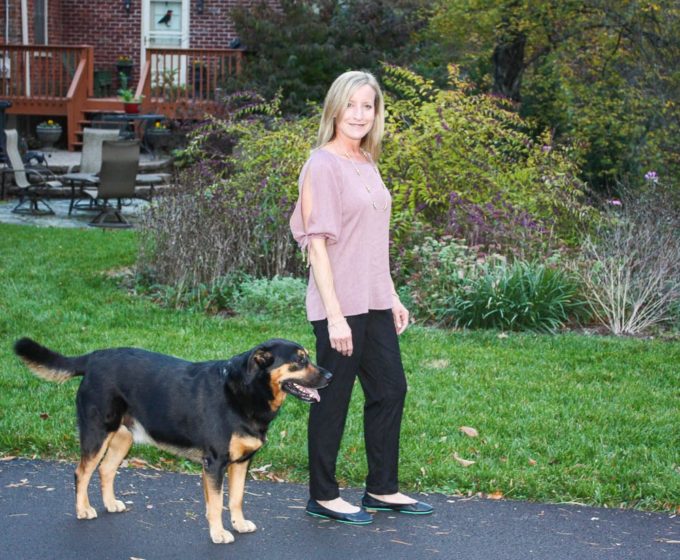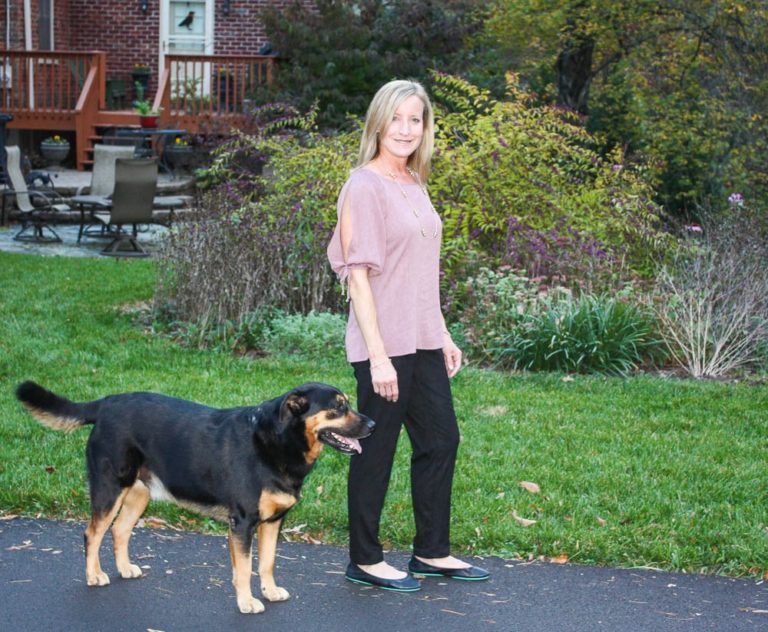 I went back and forth on whether I wanted to keep this top or not. If I were still teaching, I would have kept it for sure, but now that I don't dress up everyday, I don't need as many nice items of clothing. So even though I really liked this top, I returned it.
Verdict: Return
MTLA Brisa Suede Trouser
I paired the Kaileigh Georgiana Cold Shoulder Top with the MTLA Brisa Suede Trousers, a suggestion from Brittany H.
I am embarrassed to say that I made some not-so-nice remarks about these pants on my Facebook Live. Of course when I tried them on they fit perfectly, were comfortable, and I think are flattering. I shouldn't have doubted Brittany. She's good at picking out clothes for me.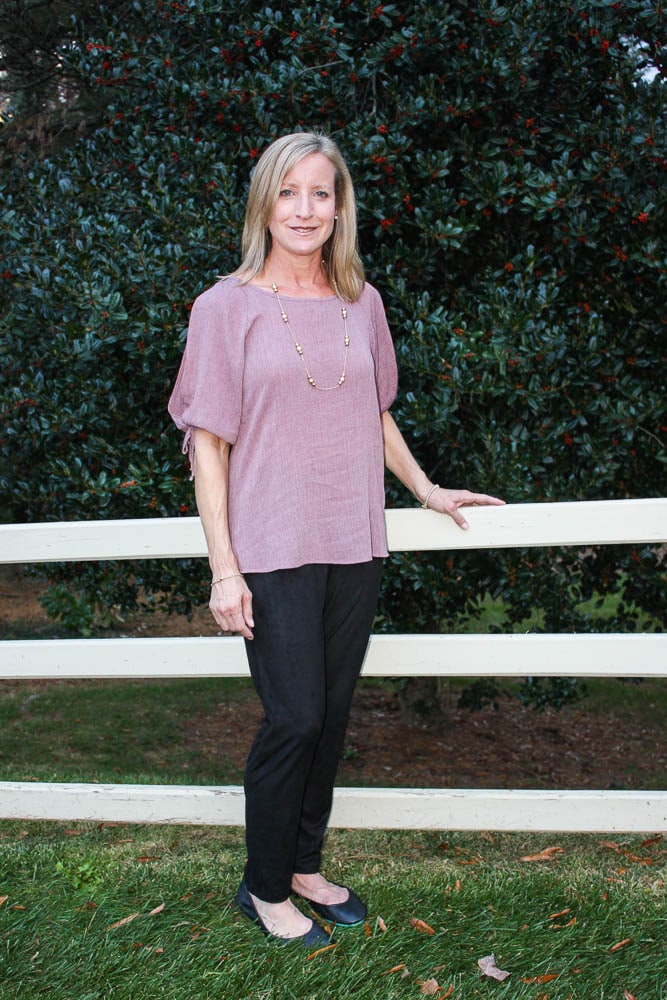 I decided to return these pants and I may regret it! I'm returning them not because I don't like them, but because I don't think that I'd wear them enough to justify their cost.
Verdict: Return
Mello Day Maelynn tie Sleeve Blouse
I loved this top's pattern and also its style when I pulled it out of the box.
Once I got it on, I found the ties on the sleeves to get in my way a bit and I knew that I would find that annoying.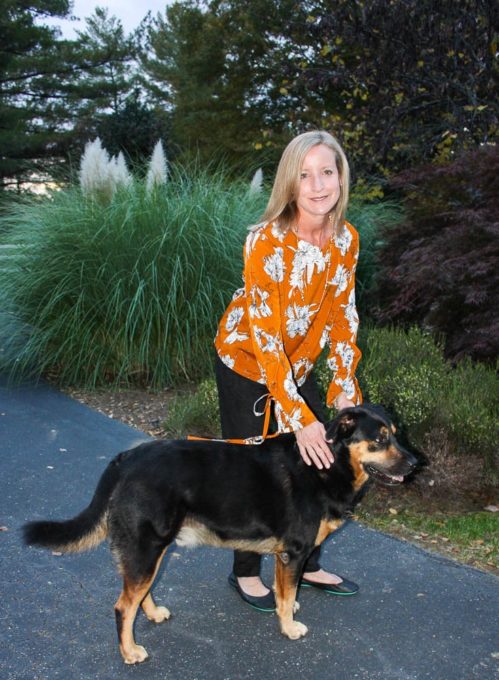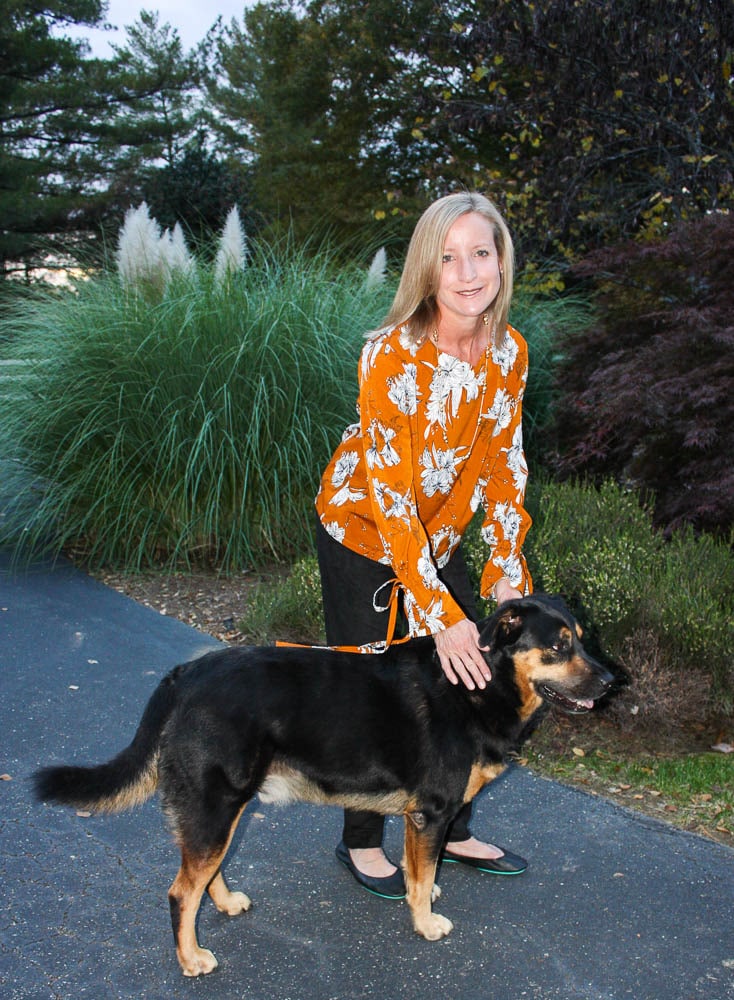 Even though I liked this top, the ties were enough to make me know pretty quickly that I did not want to keep it.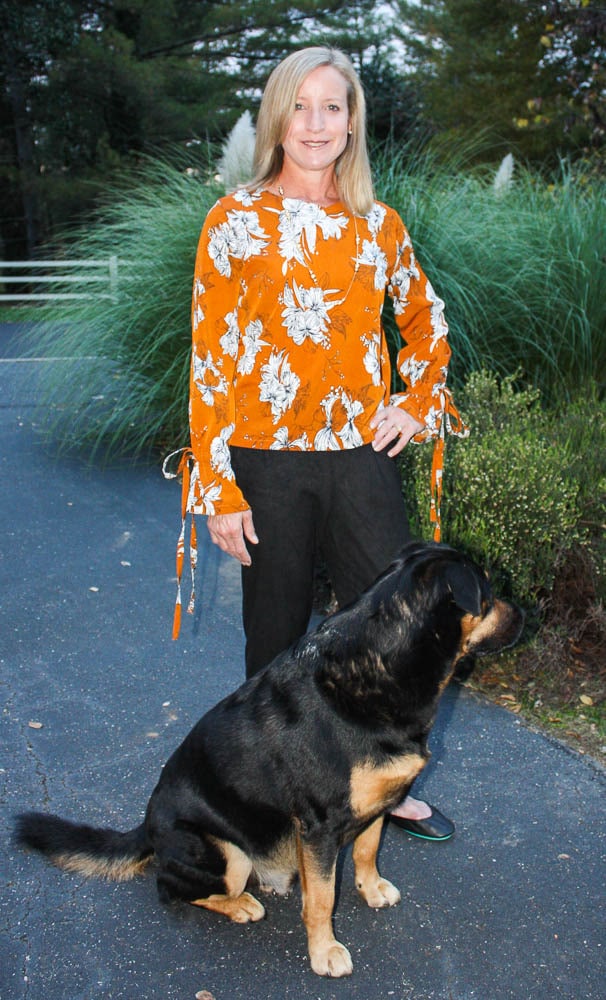 Verdict: Return
Laila Jayde Bowie 3/4 Sleeve Dolman Knit Top
This top is butter soft and so very comfortable. I knew from the second I put it on that I'd be keeping it.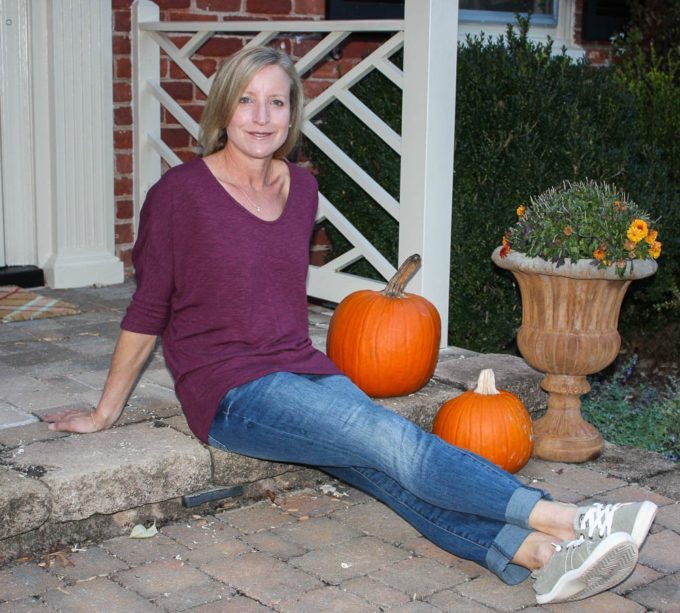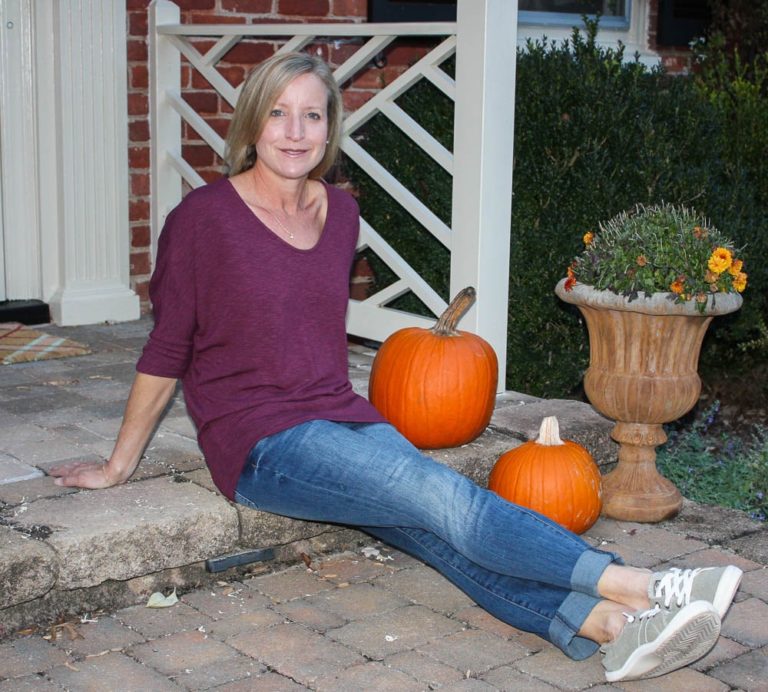 This top is casual enough for jeans but will also look pretty with a skirt or pants for when I need to dress up.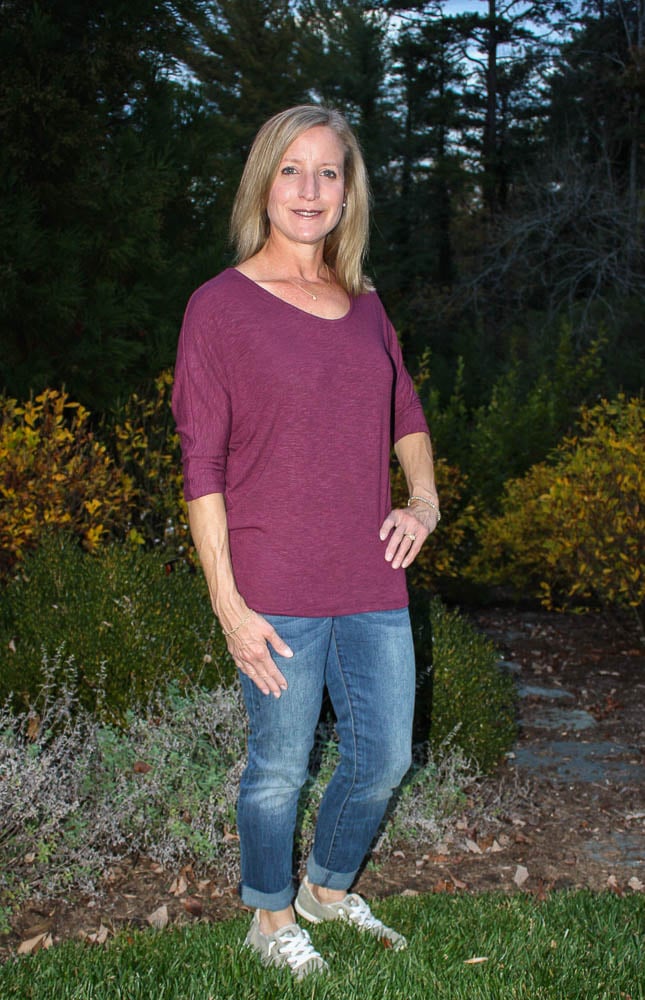 I've been wearing my Roxy Bayshore II shoes non-stop since I purchased them last month. They slip on and are great to wear with jeans or shorts.
Loveappella Lallie Cowl Neck Textured Knit Sweatshirt
I liked this sweatshirt but the inside of it wasn't nearly as soft as the outside.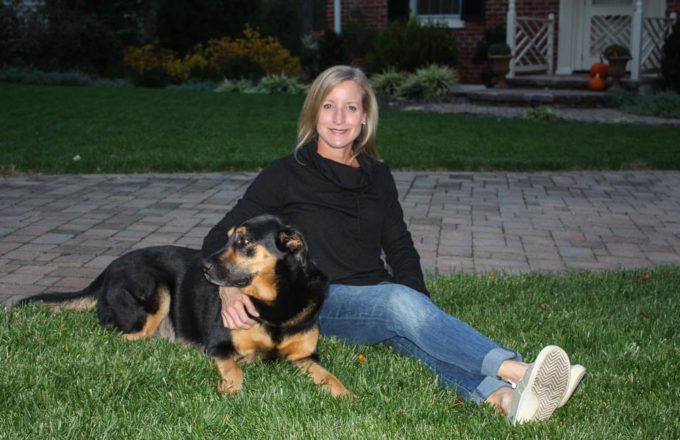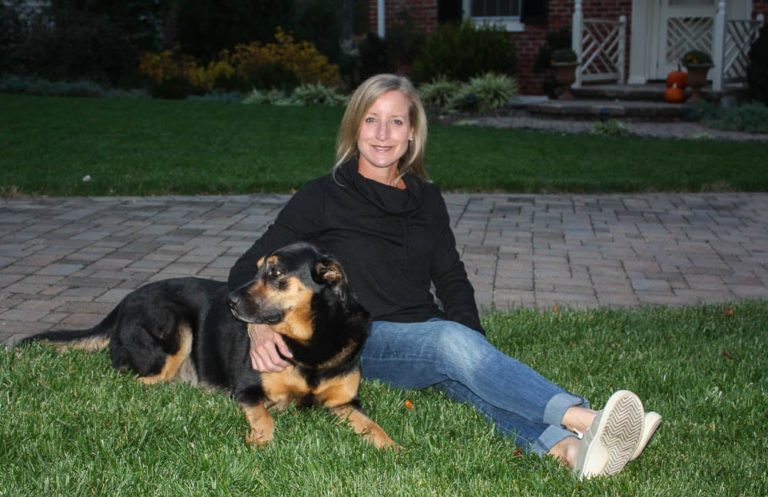 It has a cute cowl neck and a pretty textured pattern.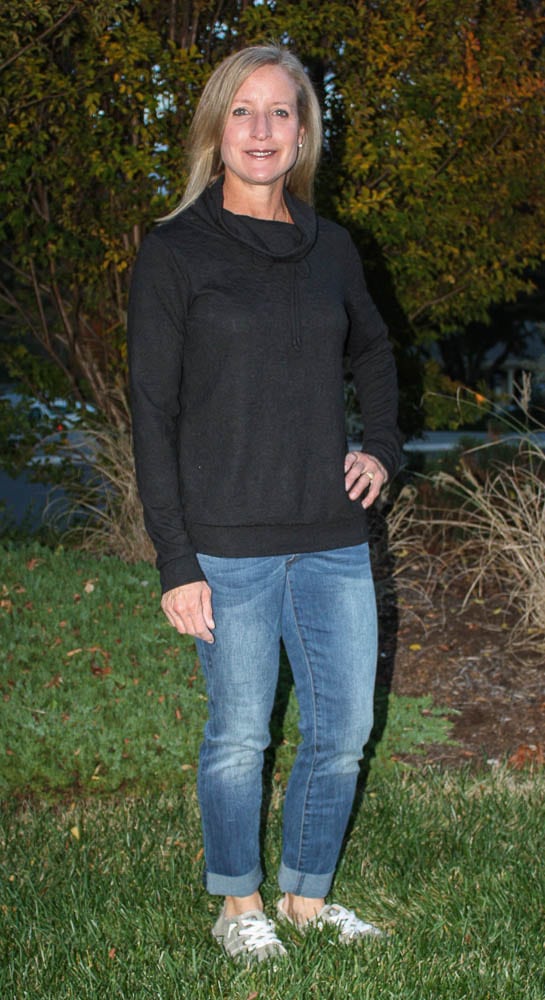 Last month I purchased the Ink Love and Peace Calyn Cowl Knit Pullover which is very similar to this top. I don't need two tops that are so similar, so it was returned.
Gift Cards
Have you started your Christmas shopping? A Stitch Fix gift card just may be a much appreciated gift for a man or woman on your Christmas list. You can choose either a printed gift card, to send a gift card by email, or to send it the old fashioned way, in the mail.


I know I would love a Stitch Fix gift card under my tree!
If you haven't tried Stitch Fix, I encourage you to sign up for your own box. I truly love this service!
Another Giveaway!
Last month's Stitch Fix giveaway was a huge success. I'm participating in another big giveaway on December 1, so be sure to come back then to enter to win.