After the 4th of July, I took down my patriotic wreath and challenged myself to make a summer wreath without spending a dime.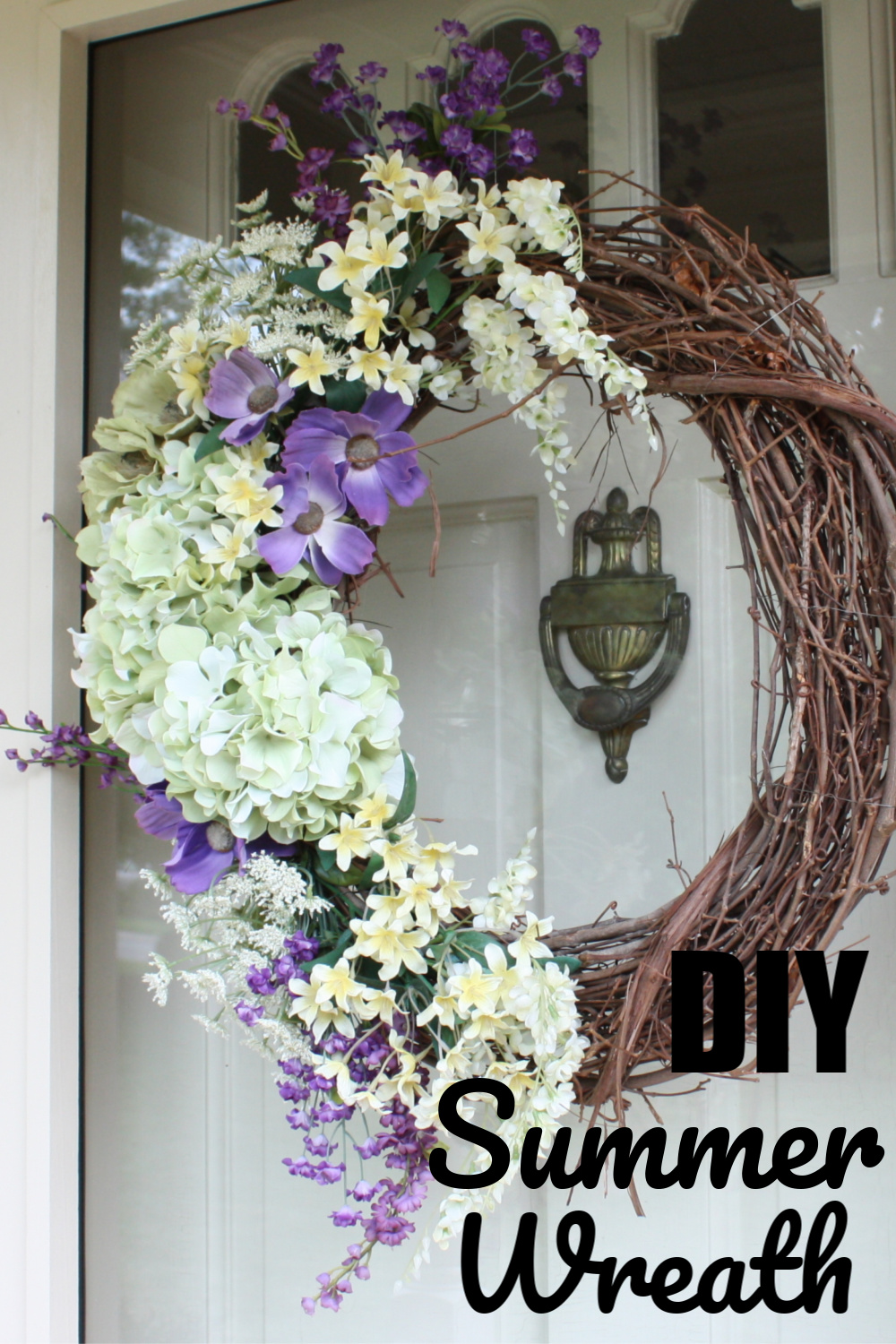 I use my wreath forms over and over and after I tire of a wreath's look, I remove the decorations, saving the florals that still look good, and of course saving the wreath form.
You can see how I store my wreaths here.
I raided my craft closet to see what florals I had on-hand.
The hydrangea were used a few years ago in a birch cone and were the start of my wreath.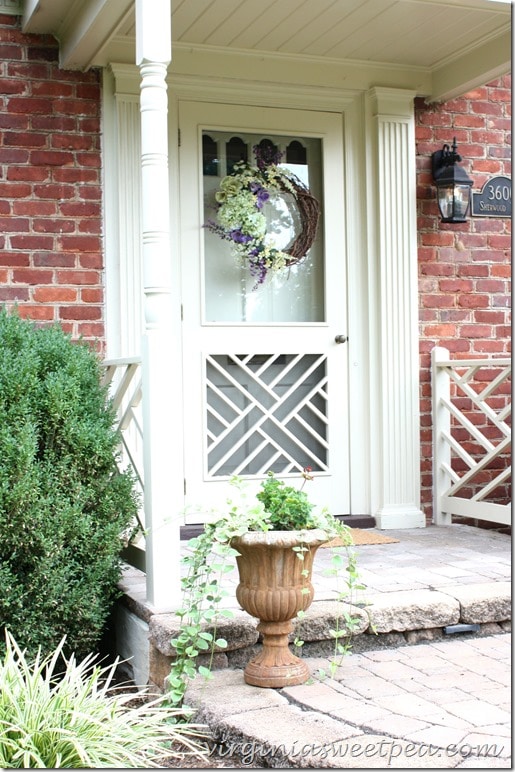 The other materials were either extras purchased when making other wreaths or stems that I saved.
Just for fun, I looked back through some pictures to find the origin of some of the stems that I used for this year's wreath.
This picture is from 2007. You can see a few of the stems from this year's wreath were used from that arrangement.
I wasn't that fond of that arrangement and distinctly remember taking it apart thinking that I knew I didn't want to use it another year.
It's fun to also compare what our entryway looked like then and now. Lot's of change!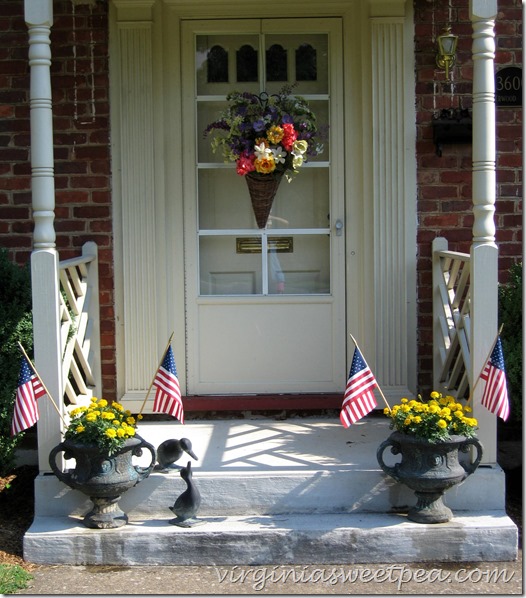 If I'd gone to the craft store to purchase florals, I probably would not have chosen purple as my only accent color, but purple was what I had, so purple was what I used.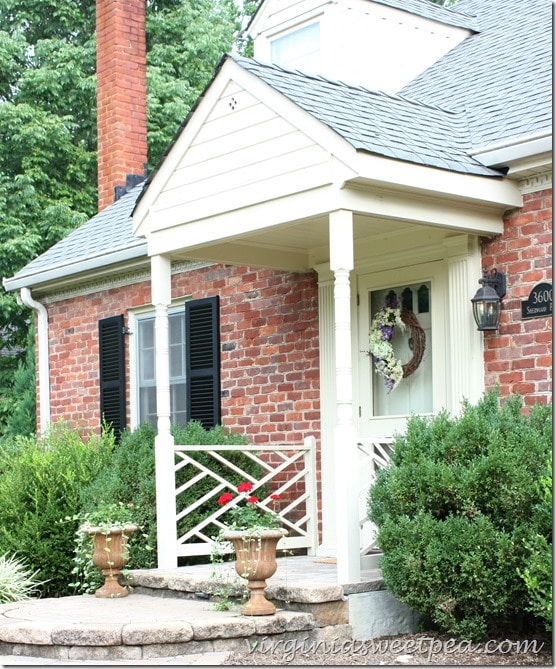 When I make a wreath I like to wire my stems into place if I can.
Since a lot of these stems were short because they'd been used a time or two, I used a lot of hot glue for this wreath. The stems definitely aren't going to fall off!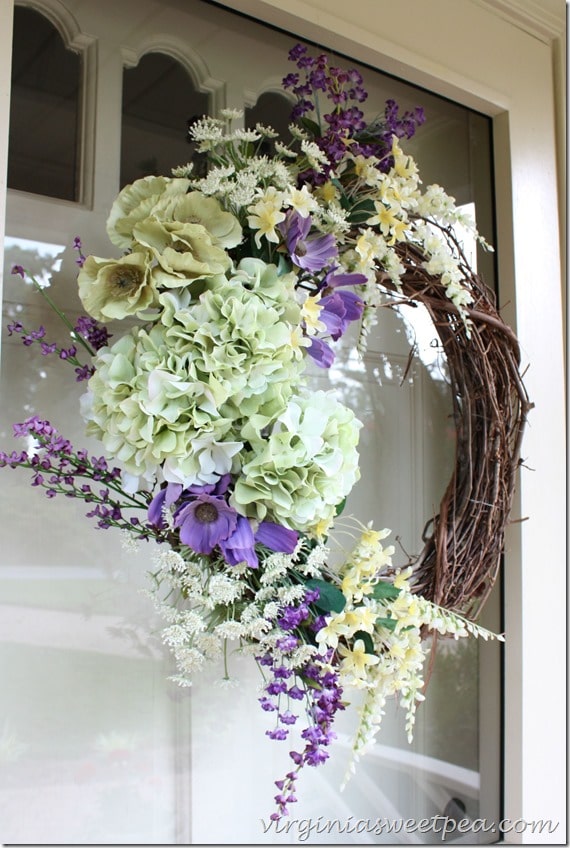 I'm pleased with what I made with what I had on-hand rather than running out to the craft store to buy a lot of expensive faux floral stems to use.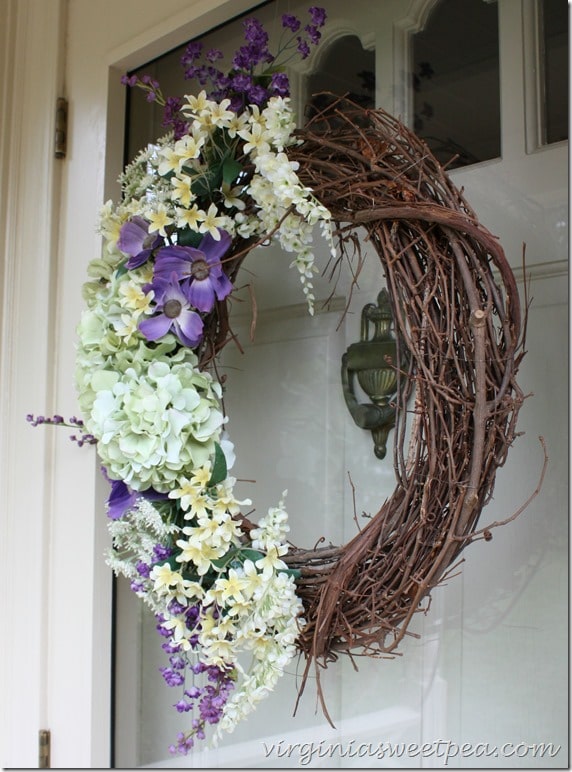 I'm going to enjoy this wreath for every precious summer day because they are going by fast and before we know it it will be time for a fall and a new wreath.