July 2015 Stitch Fix Review (Fix #26)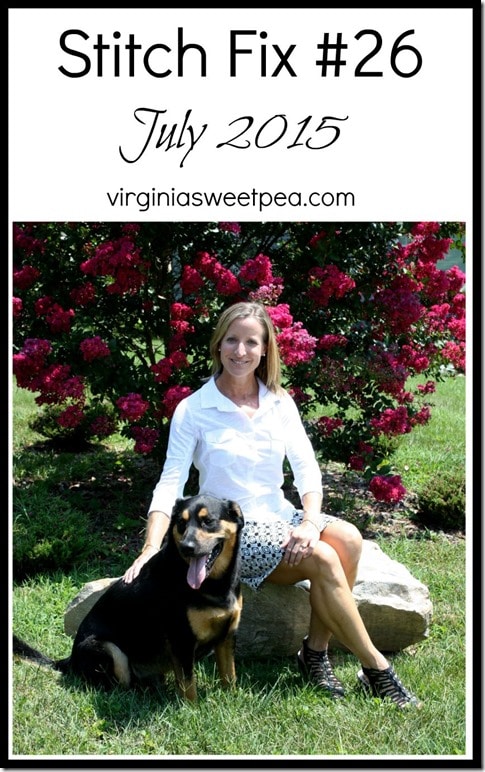 I am a Stitch Fix affiliate and if you make a purchase, I earn a small commission. My love for Stitch Fix is genuine and all opinions are truthful and my own.
Oh my goodness! It's hard to believe that I just received my 26th box from Stitch Fix. I haven't missed a month since I started using Stitch Fix two years ago. I obviously like this service since I'm on box #26!
If you aren't familiar with Stitch Fix, after filling out a style profile, a stylist selects five items to send to you. I prefer clothing but jewelry and handbags are also an option.
I love it when I get an email letting me know that my "Fix" is on the way. It's always exciting to open the box to see what was selected for me.
Gilli Kelsey Skirt and Fun2Fun Walden V-Neck Blouse
I love everything about this skirt. It has a fun pattern, it's a length I like, and it has a hint of stretch. This is a piece that I can wear now and also when it gets colder paired with tights and boots. I knew from the minute I put this on that it was a keeper.
This blouse is one of my favorite colors and I found it super comfortable. I didn't keep it only because I already have two other blouses from Stitch Fix that are the same color.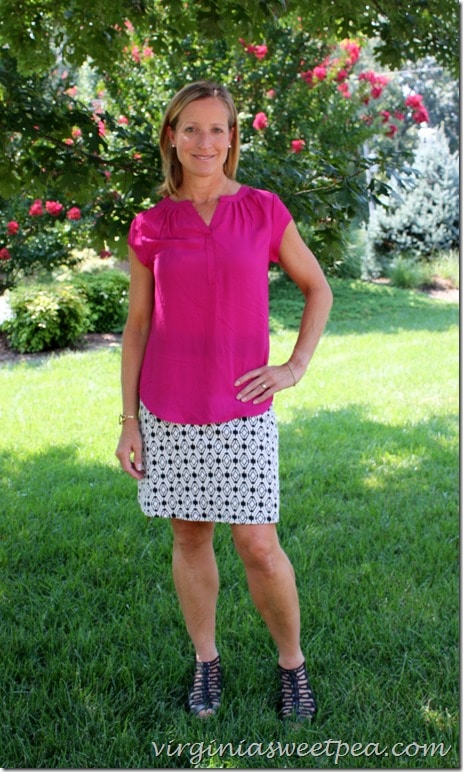 This is one of the blouses that I already own from Stitch Fix that is the same color. I definitely like pink paired with this skirt.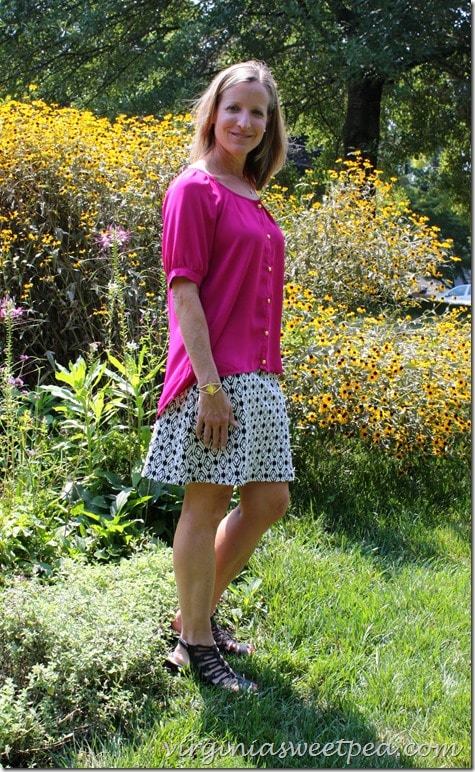 Market and Spruce Jamie Button Down Cotton Shirt
I didn't think that I liked this shirt until I put it on. The sides have elastic panels making the shirt stretchy and comfortable. I really liked it paired with this skirt as well. I didn't keep it because I have a poor track record with white shirts. A white shirt is an open invitation for disaster for me!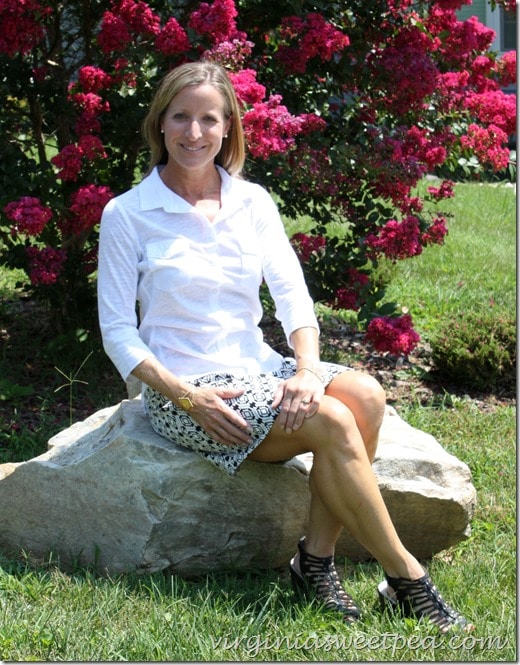 Gilli Arun Dress
This dress has a fun pattern and is incredibly soft and comfortable. I didn't think that it flattered me so it was returned.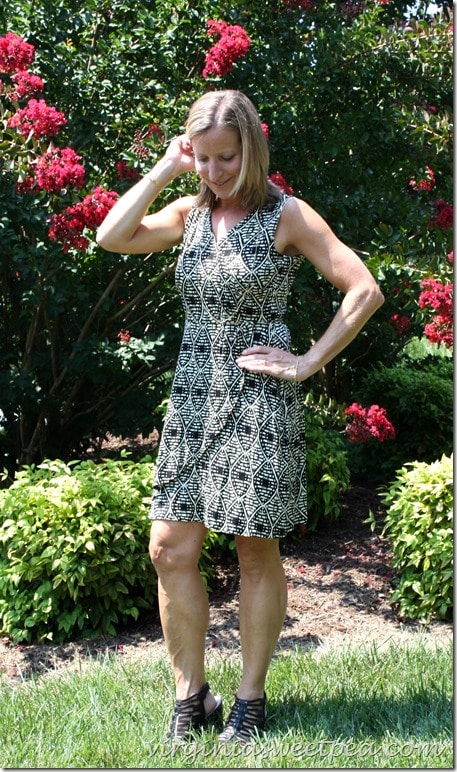 Renee C Pally Printed Dress
I got super excited when I saw this pretty print in this month's box. If this shift had been more fitted, it would have been a keeper. It was a bit too loose for my taste, so back to Stitch Fix it went.
The Gilli Kelsey Skirt was my only keeper this month. Some months I like everything and others only a few of the five sent to me. I kept all five pieces from my June box. April and May were also great Stitch Fix months, I kept a dress from each of those boxes.
If you think that you'd like to try Stitch Fix, I would love it if you would use my referral link. This means that if you schedule a Stitch Fix shipment, I receive a small commission.
My favorite thing about Stitch Fix is getting clothes that I like without the hassle of shopping for them. Returns are easy with Stitch Fix thanks to the postage paid envelope sent with each package. I drop my returns off on my way to school or if it's summer time (like now 🙂 ) I drop them off at the post office on a run. There's nothing like killing two birds with one stone: exercise and an errand completed at the same time.