Themed Furniture Day – Rocking Chair Makeover
It's time for another Themed Furniture Makeover Day and this month's theme is chairs. During an after Christmas shopping trip, my mom and I found a solid and in great condition rocking chair at Goodwill for just $14.95. After sanding and a paint job, this rocker is ready for pleasant evenings spent rocking on my screened porch.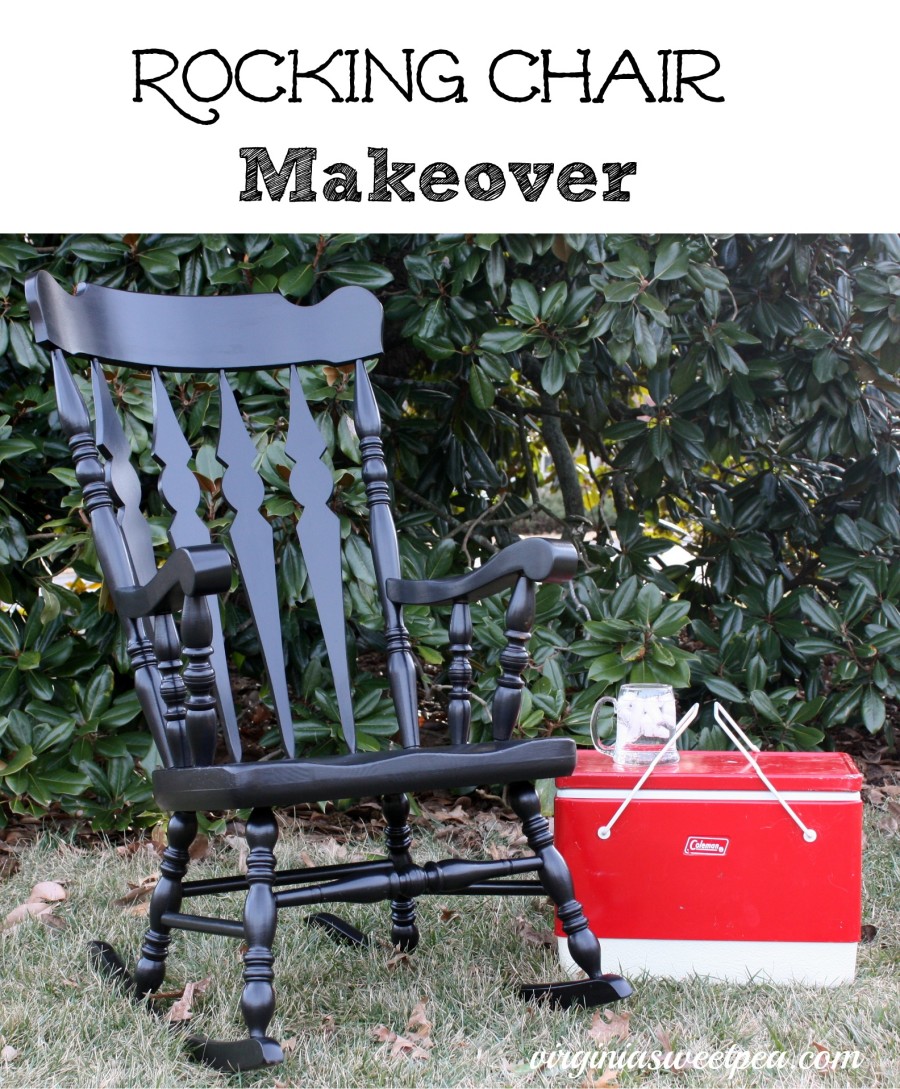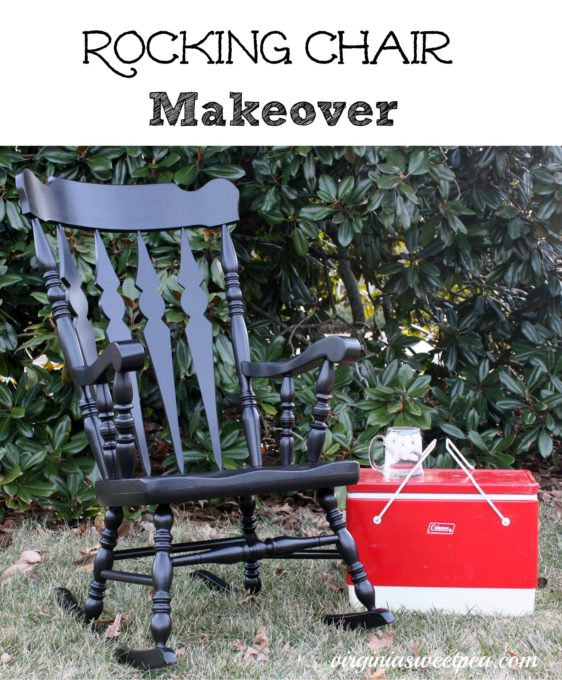 The rocker didn't require any repair, it only needed a good sanding and several coats of paint. I used Behr interior/exterior black paint with built-in primer from Home Depot.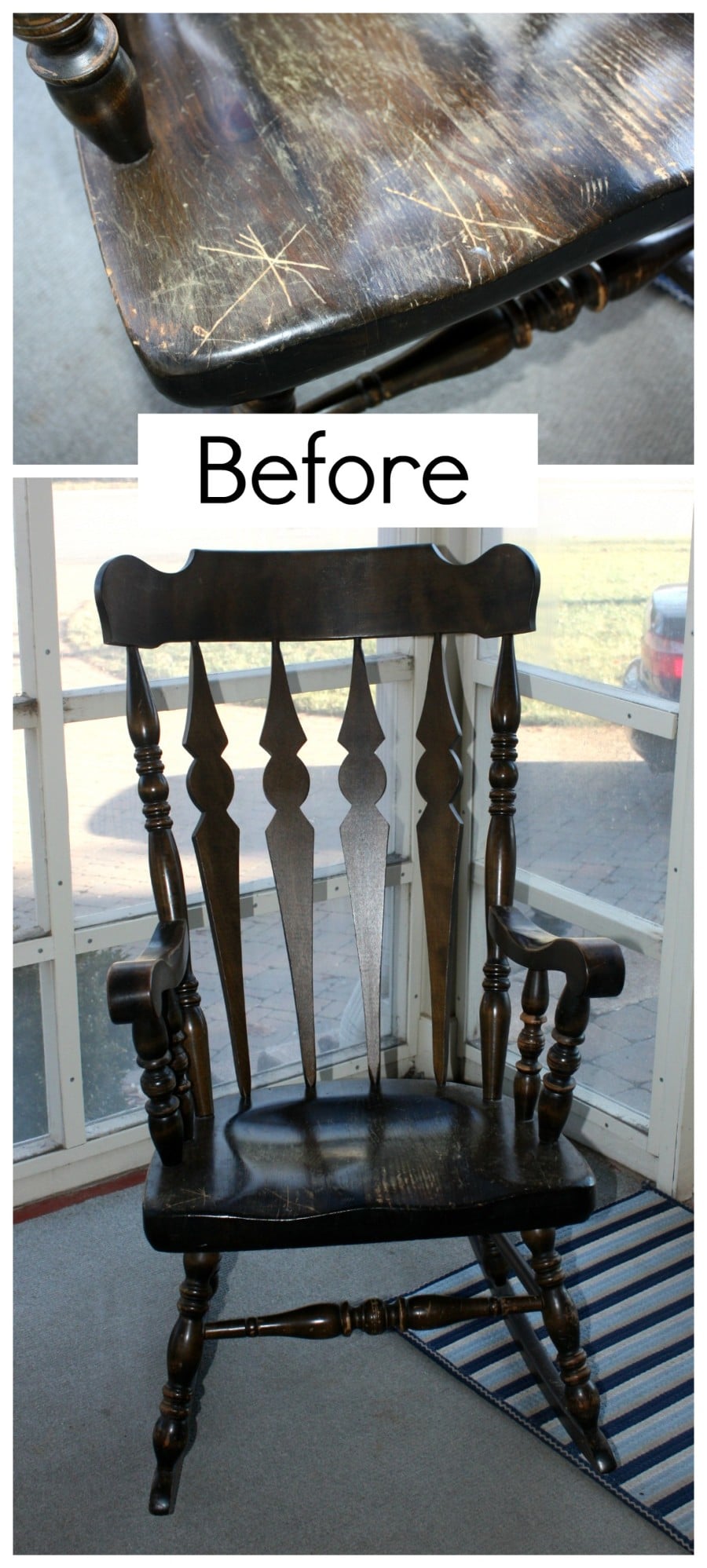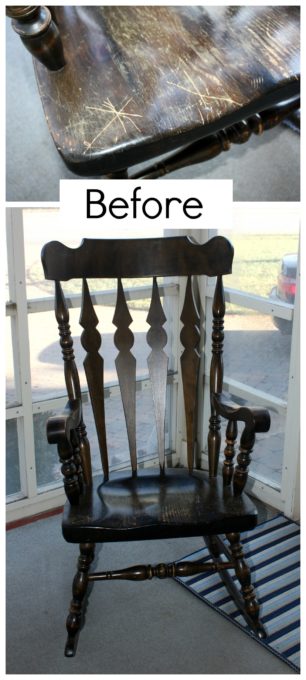 Here you can see how much sanding was required to remove the scratch marks from the seat. I started painting the rocker with it upside down. This picture was taken after I turned it right side up.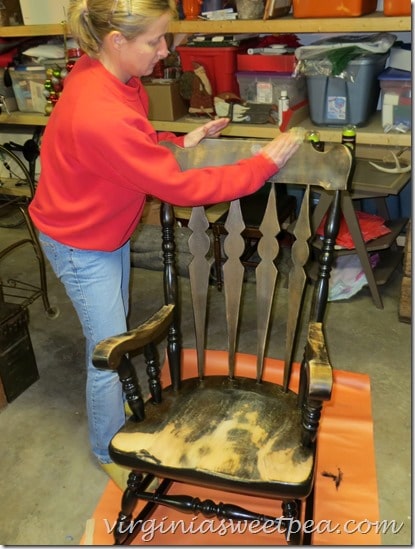 When I first saw this rocker at Goodwill, I immediately pictured myself rocking away on my dock while admiring the lake. It's still the dead of winter here, so there won't be any dock rocking in the foreseeable future.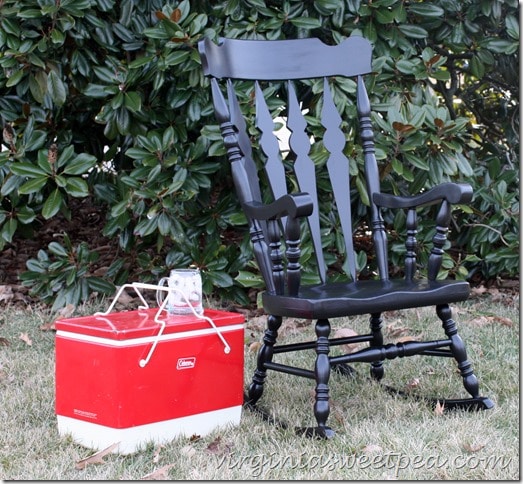 For now I'll enjoy the rocker on the porch. The red painted table is from one of 2014's Themed Furniture Makeover Days. You can get the details here and see other projects that I've shared for Themed Furniture Makeover Day here. The picnic basket and thermos were recent gifts from a friend. You can see all of the vintage goodies that she shared with me here.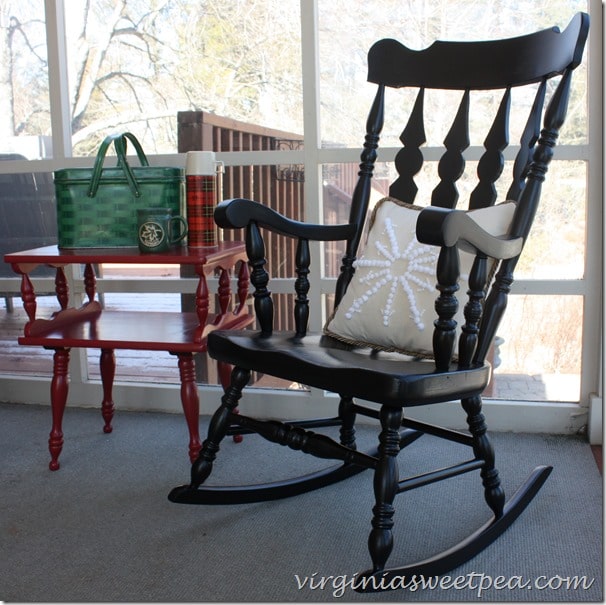 A black Hitchcock rocker that I recently scored from Craigslist for $30.00 joins my freshly painted rocker on the porch. This is actually a pleasant place to sit even in the winter since the screens are covered with Plexiglass panels.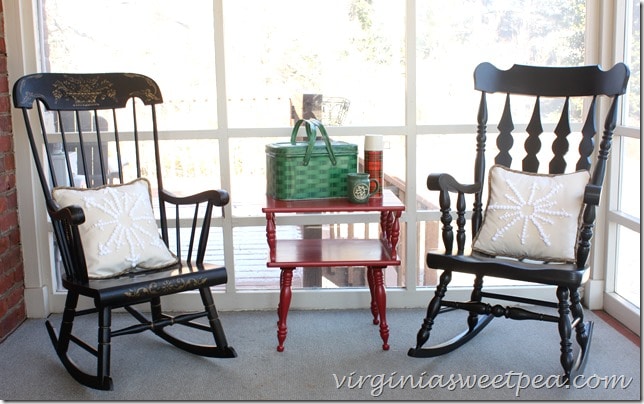 Scroll down to see the chair makeovers that my friends are sharing this month. I'm excited to see them myself!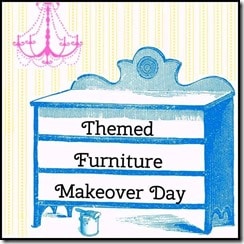 Sharing With:
Serenity Now, Imparting Grace, Common Ground, Dwellings-The Heart of Your Home, Concord Cottage, Between Naps on the Porch