Touches of Fall in the Dining Room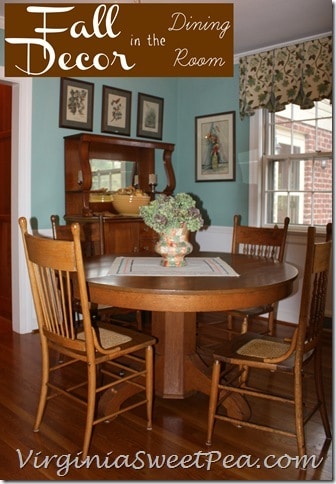 Fall in one of my favorite seasons for decorating. A few weekends ago I had time to pull out my fall things and I've been enjoying them ever since. If you missed my fall mantel shared last week, I'd love for you to click over to view it.
I like to make something new each fall, but when you've been crafting and sewing as long as I have, sometimes it's fun to pull out old projects to enjoy instead of making something new. That's exactly what I did for my dining room table. I started by filling the Mod Podged Fall Vase that I made back in 2010 with dried Hydrangeas from my yard.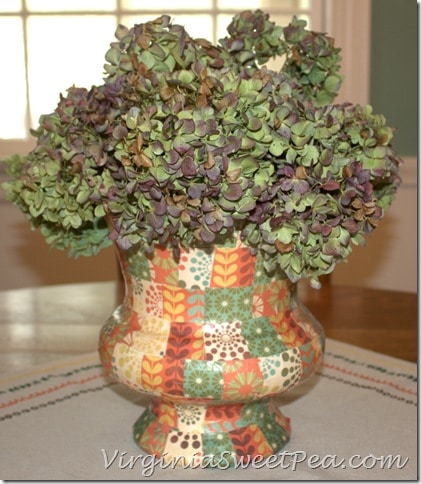 The colors in the vase coordinate with a fall drop cloth table square that I made in 2011.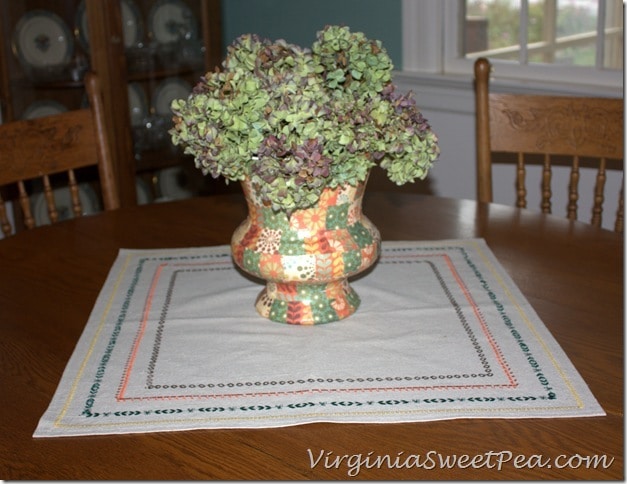 I looked back at fall pictures from the past few years and noticed that I've decorated the buffet exactly the same way year after year. I love using my grandmother's large yellow bowl for gourds and her silver ice cream bowls for beeswax candles embellished with leaves. Maybe next year I'll do something different with this piece of furniture.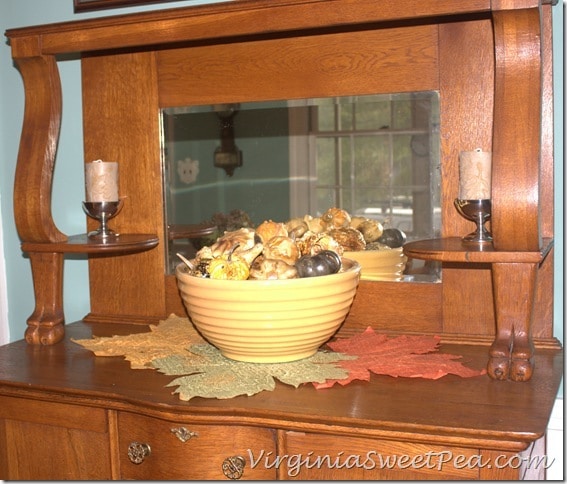 I love decorating with dried gourds. Don't throw your gourds away this fall, it's easy to dry them to use in future years.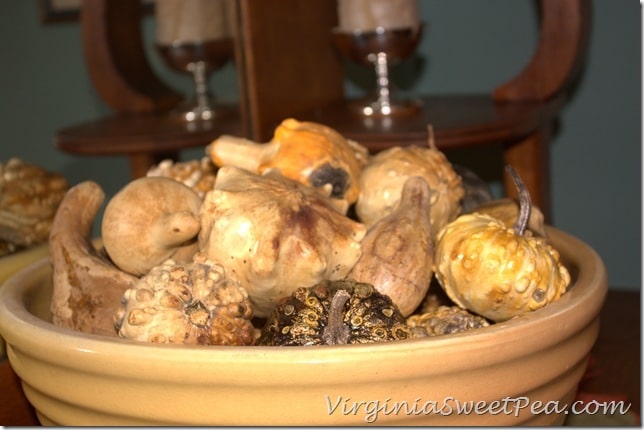 Isn't it crazy that an orange pumpkin dried to an almost black color?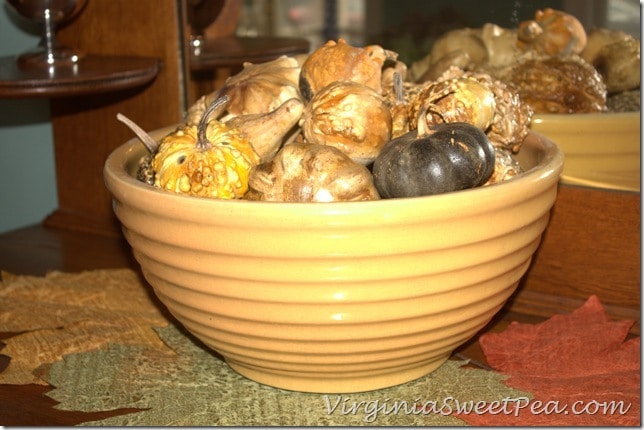 A few more dried gourds fill a vintage vase.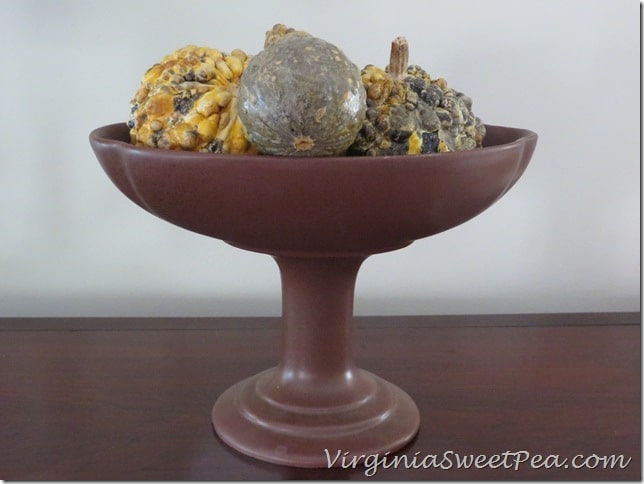 Thanks for stopping by! I hope you enjoyed this brief tour of my fall dining room décor.