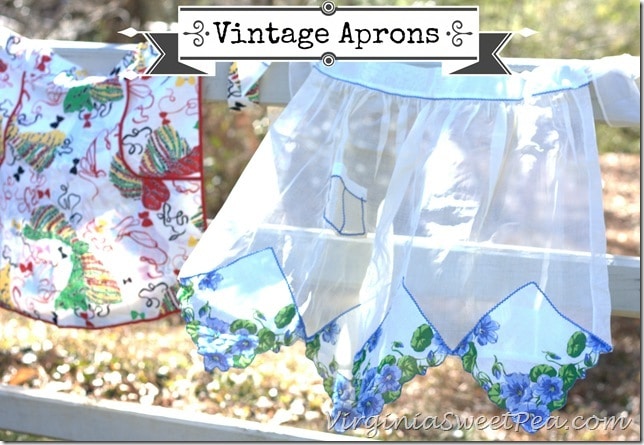 Do you wear an apron? I don't for simple meal preparation but when I'm really cooking, as in a multiple dish meal, I love to pull out one of my many aprons. I have fond memories of my mom in her cute aprons and also of both of my grandmothers wearing aprons as they cooked.
My mom's friend Mary recently sent five vintage aprons to me in exchange for a dog pillow that I made for her. All of these aprons appear to be new and never worn. Mary is not sure where they came from but Mama and I feel certain that they belonged to one of her relatives. I'm guessing that these were "good" aprons saved for a special occasion and ended up never being worn.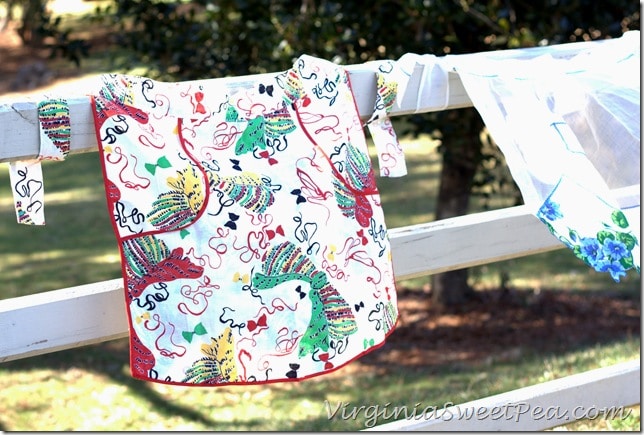 On a recent warm day I hung the aprons on my neighbor's fence so that I could admire them. The three below are very dressy! Can't you see a dressed up lady in her hose, heels, and pearls serving her guests while wearing one of these?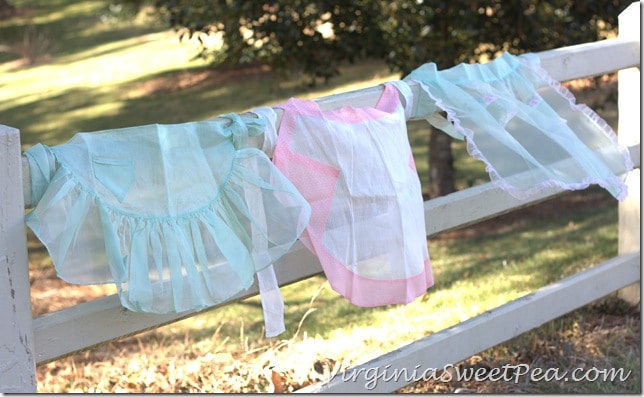 This is my favorite of the bunch because of its bold colors.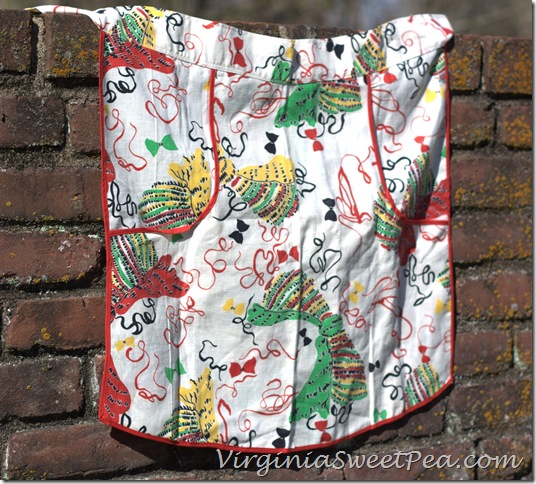 This is Mama's favorite. It's handmade and has handkerchiefs sewn along the bottom edge. I think Mama should keep this since she likes it so much, don't you?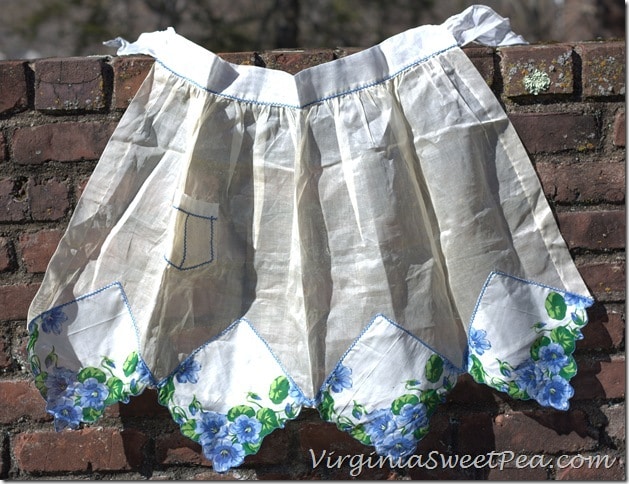 These green ruffled aprons I can imagine were just for show. I can imagine a lady preparing dinner, then changing into her nice outfit with this apron for dinner. Or perhaps she would put on a pretty apron when it was time for her husband to get home from work.
This pink apron is pretty in person and I should have ironed it to better show it off. I think this one is handmade.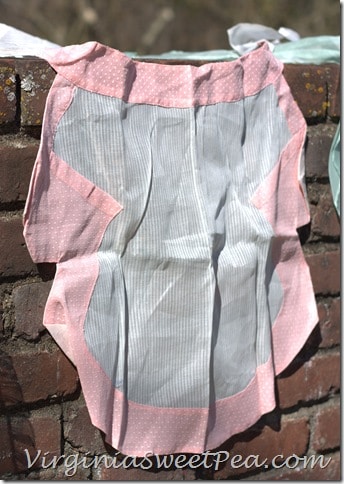 Do you wear an apron? I always feel more serious about my cooking when I'm wearing one.