Vintage Bridge Tally Cards
When I visited my aunt at Christmas, she kindly passed along an envelope filled with vintage bridge tally cards that belonged to my great-great aunt.
Vintage Bridge Tally Cards
My grandparents played bridge and frequently hosted bridge parties at their home. I never learned to play bridge, but every time I visited my grandparents, we always played all sorts of card games. I have some of the table clothes that Granny used on her card tables and I also have a few of her decks of cards.
The graphics on the vintage bridge tally cards that belonged to my great-great aunt are really neat and I'm looking forward to displaying them in my home, most likely in seasonal vignettes.
Art Deco Ladies
My favorite cards in the assortment that Granny saved in the envelope that was passed along to me are the ones that feature Art Deco ladies.
Art Deco first appeared in France just before WWI. Given that, my best guess for aging these bridge tally cards would be 1920's.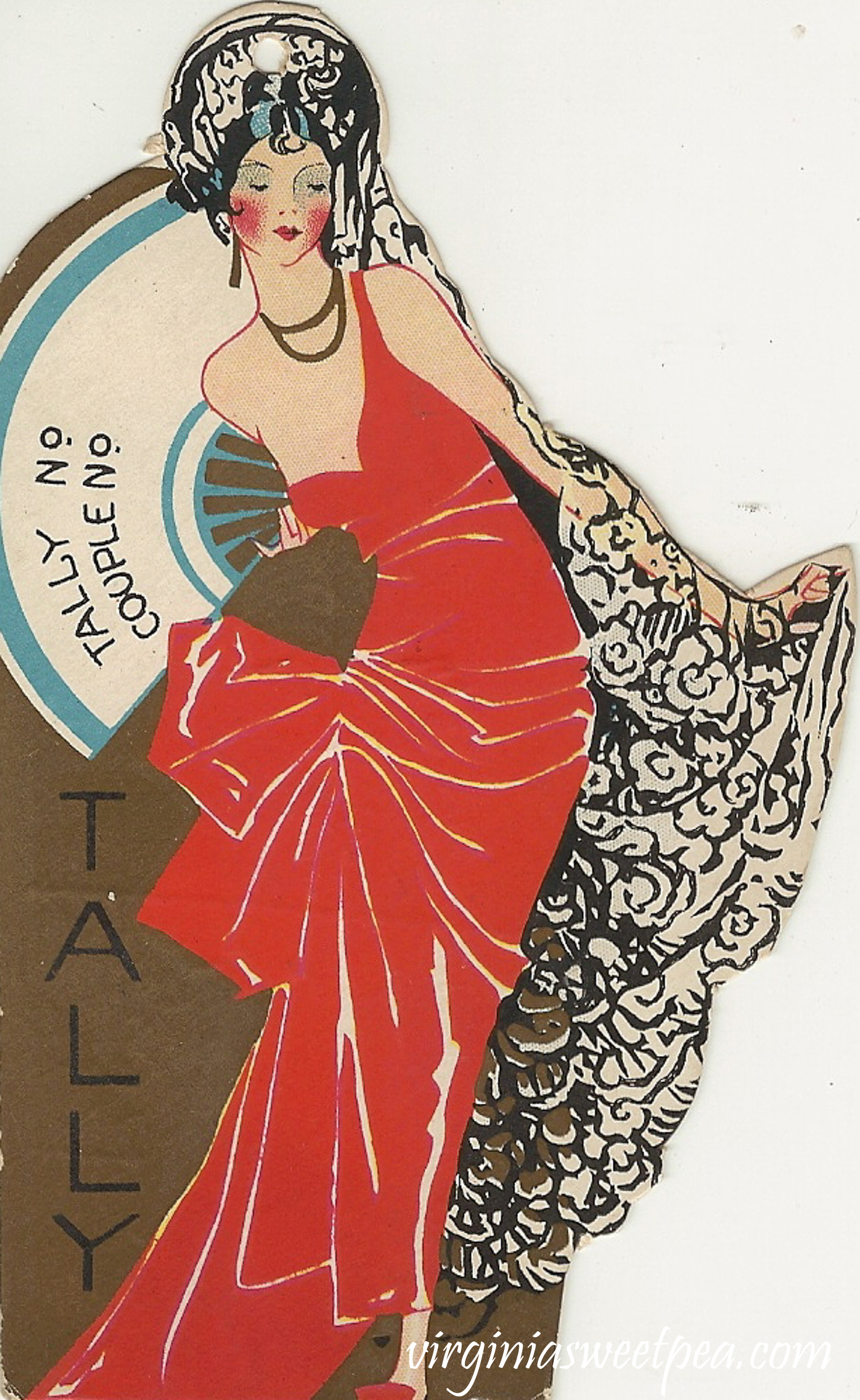 My great-great aunt was couple number 2 at table 1 for this match.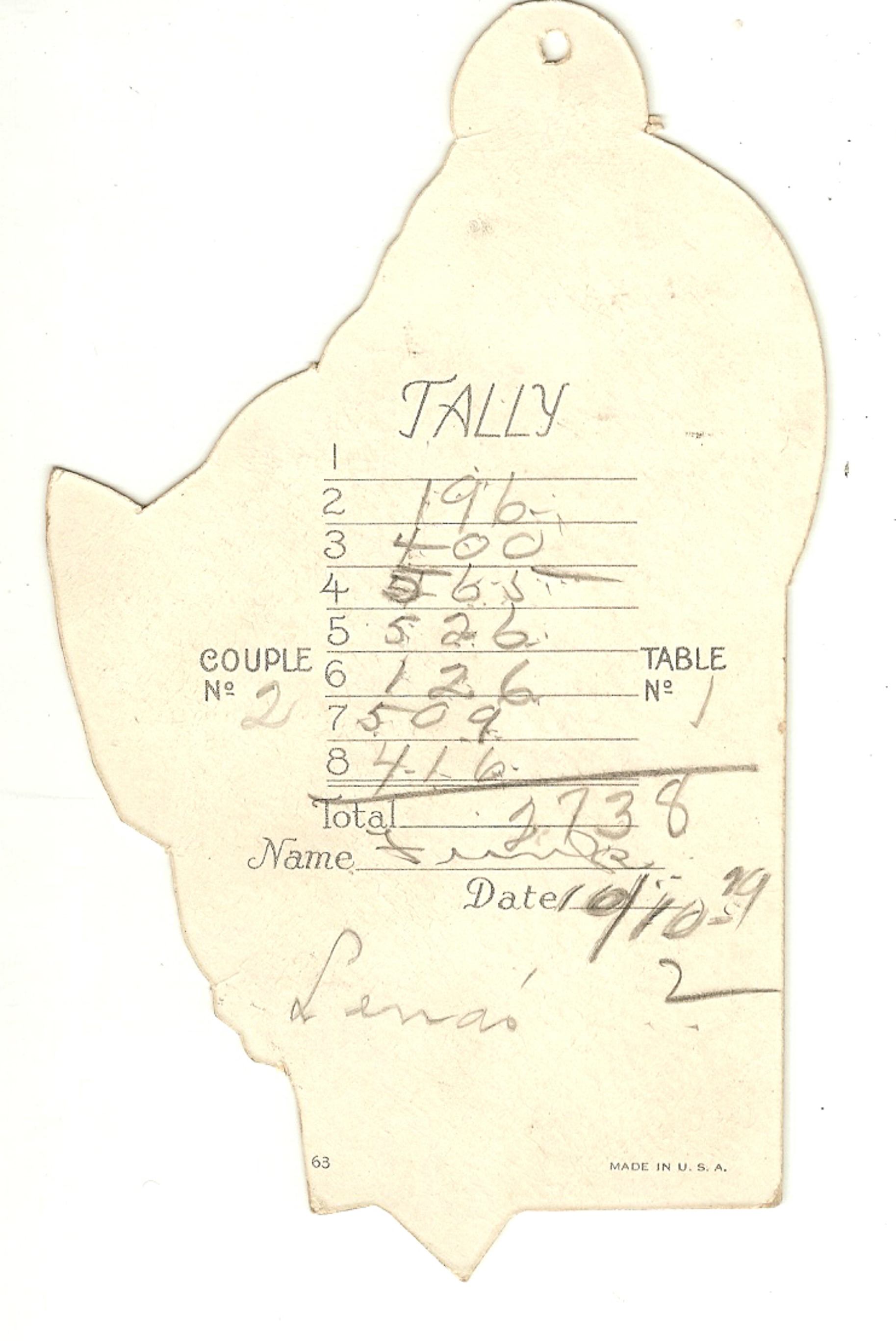 Aren't the colors on this one pretty? Her dress reminds me of high-low dresses that were very popular in recent years.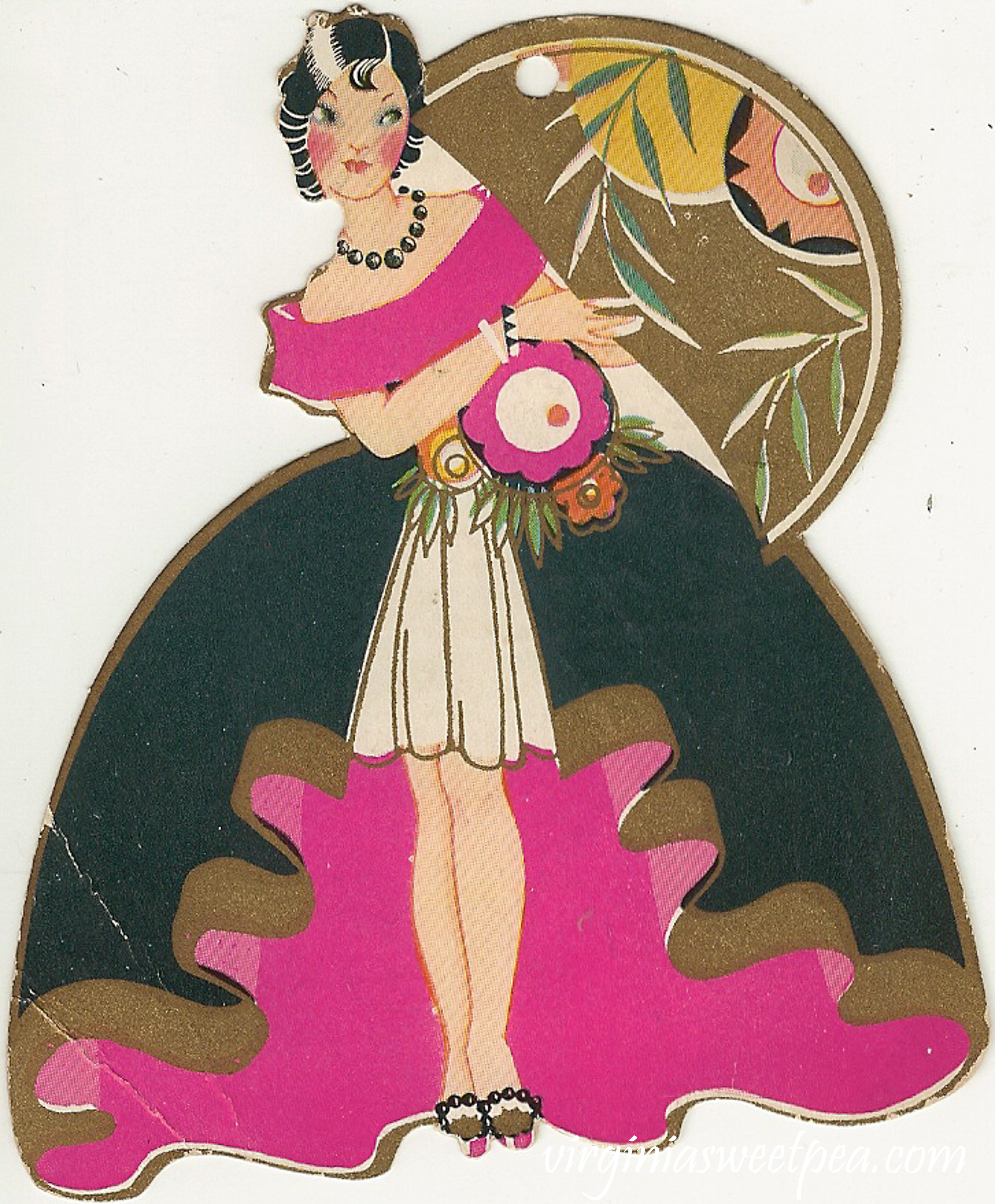 It looks like this tally card is from a June 11, 1929 bridge party.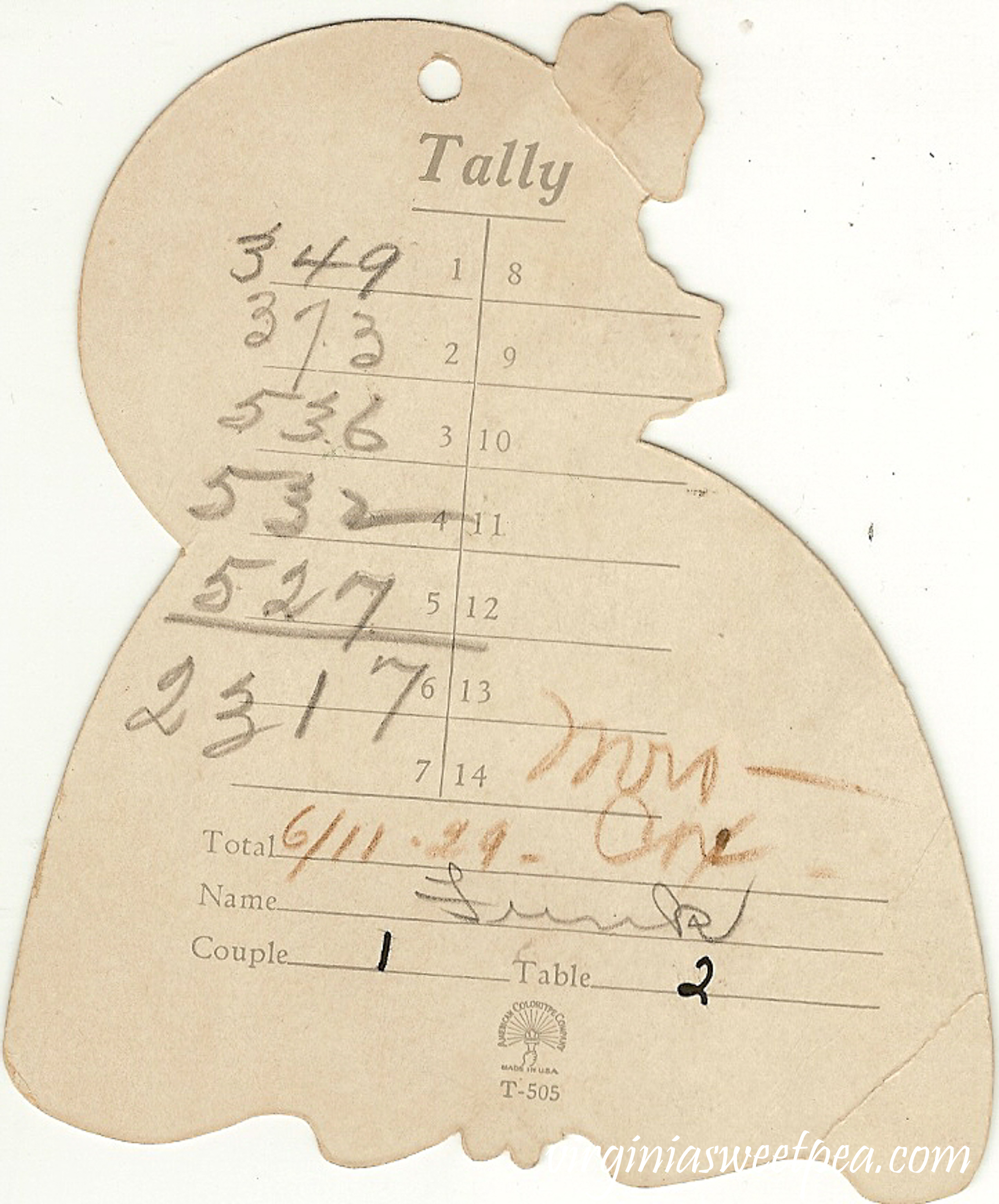 Can I please have this pretty lady's entire outfit? Look at those shoes!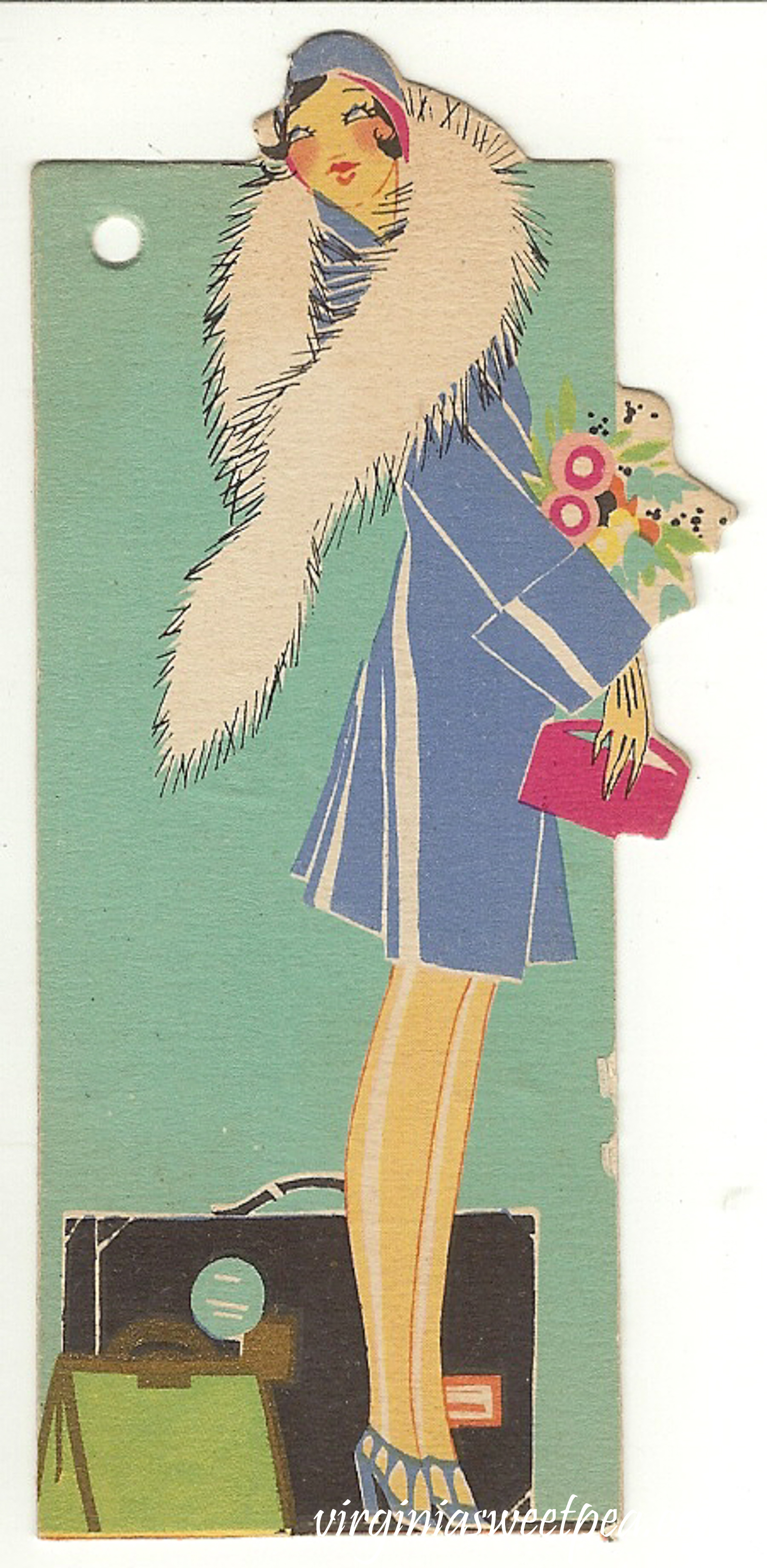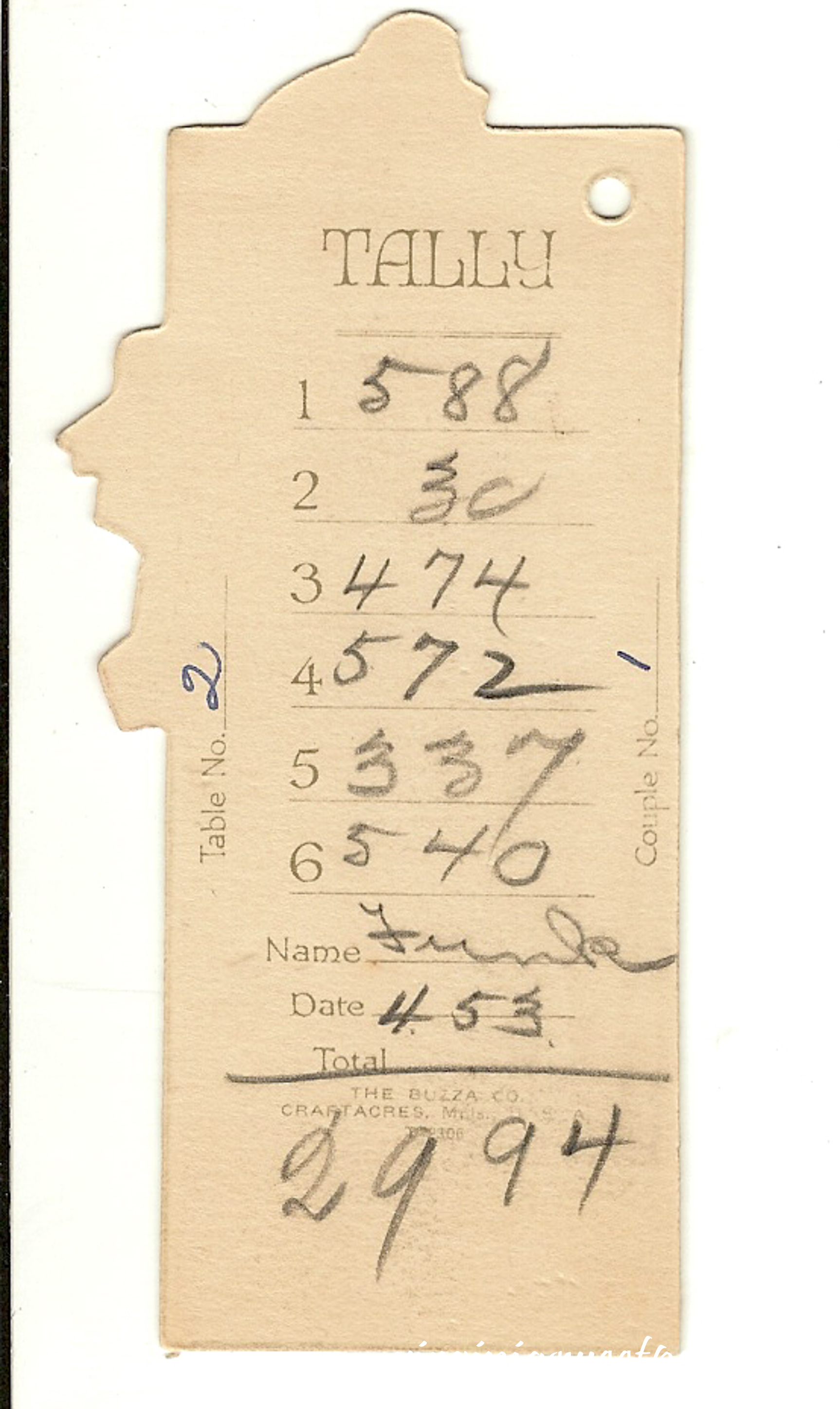 Holiday Themes
Aunt Willye and her husband George must have really enjoyed bridge. They lived next door to my Aunt Fannie and Uncle Dodie in Vinton, Virginia. Aunt Fannie and Uncle Dodie raised my grandmother and served as grandparents to my dad and Aunt Nancy. If my Aunt Nancy reads this post, I hope she'll chime in and let me know if Aunt Fannie and Uncle Dodie also played bridge.
Isn't this a pretty bridge tally? Who wouldn't want to go to a party at Christmas decked out in a red coat with white fur trim?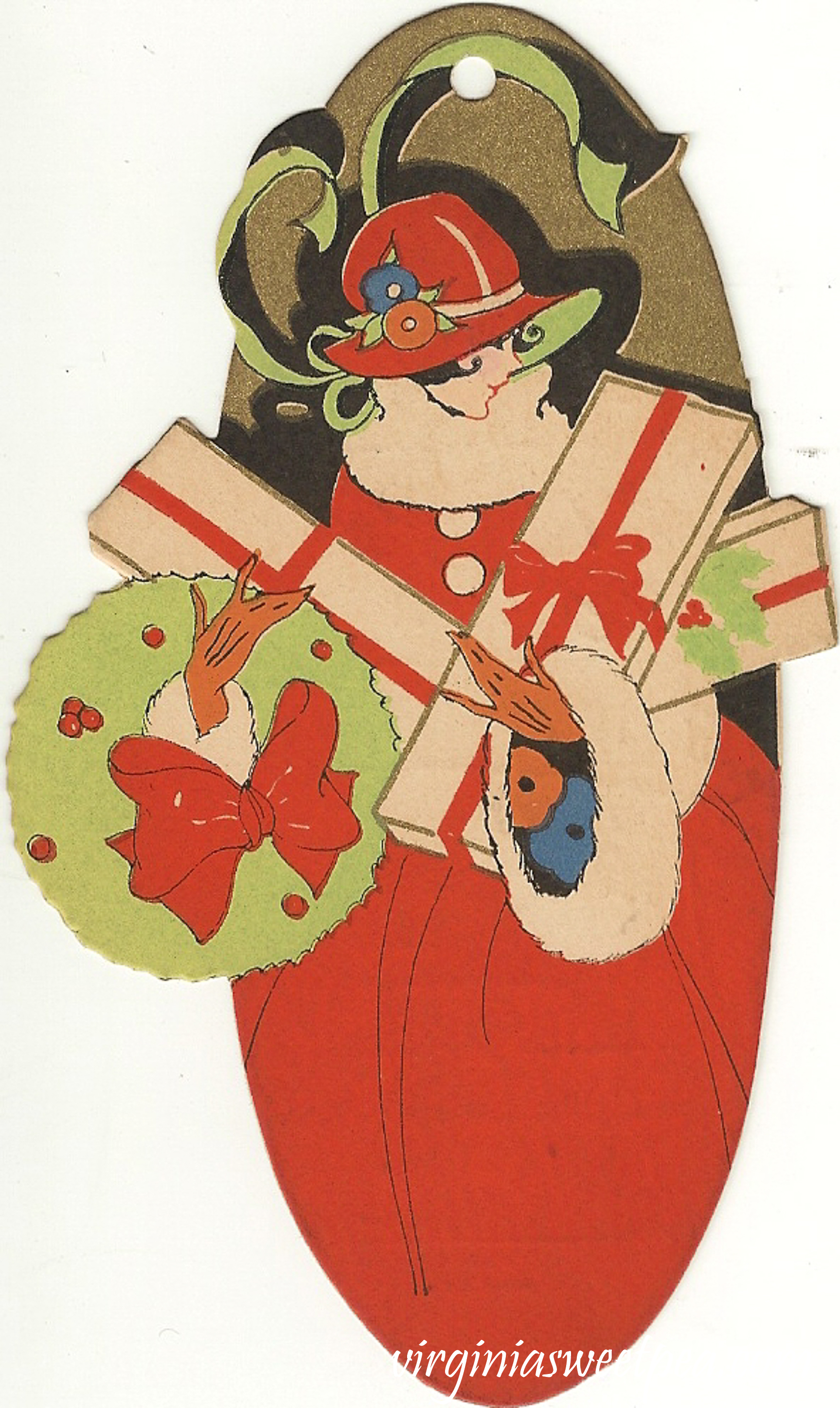 I'm guessing that Billie was the winner for the evening.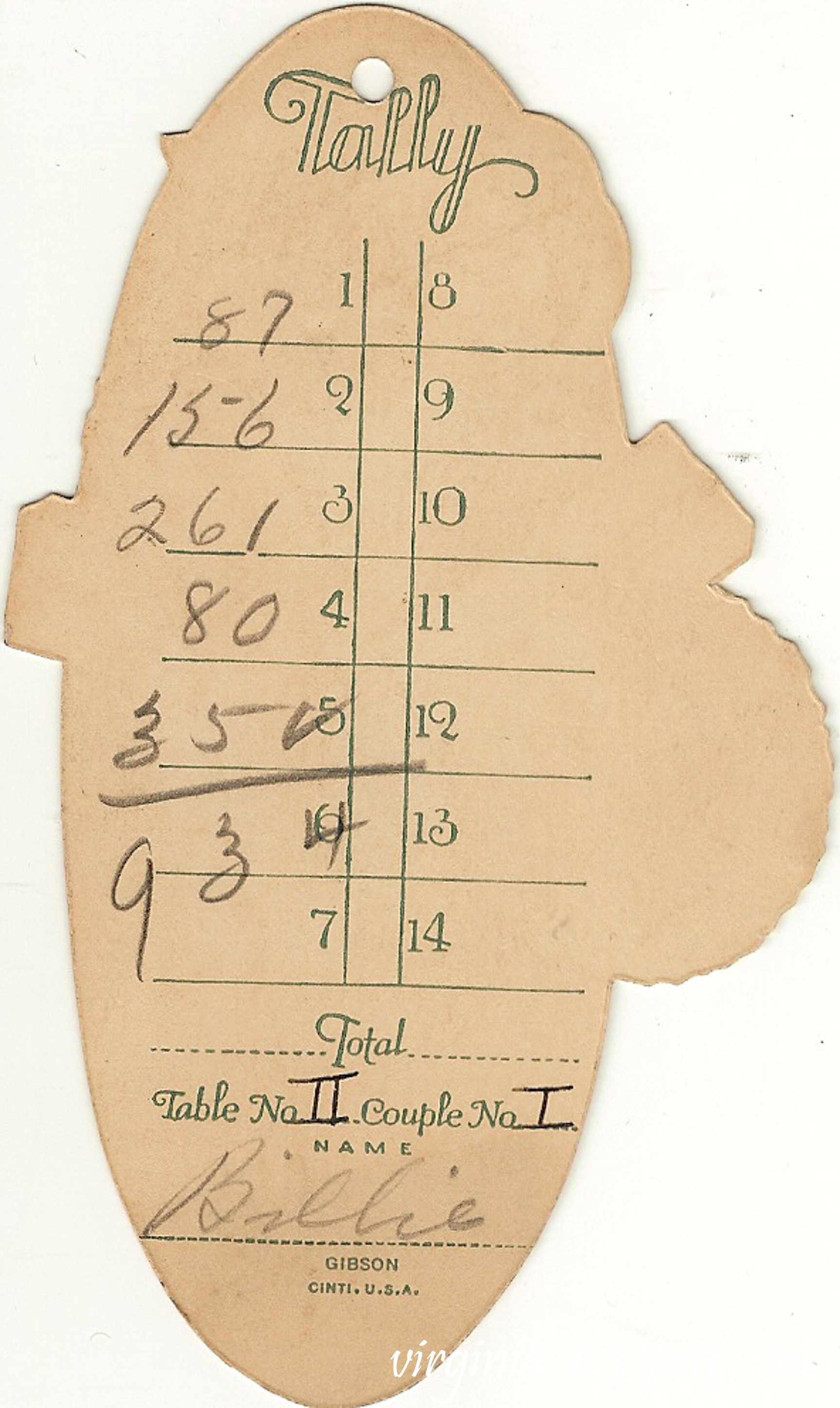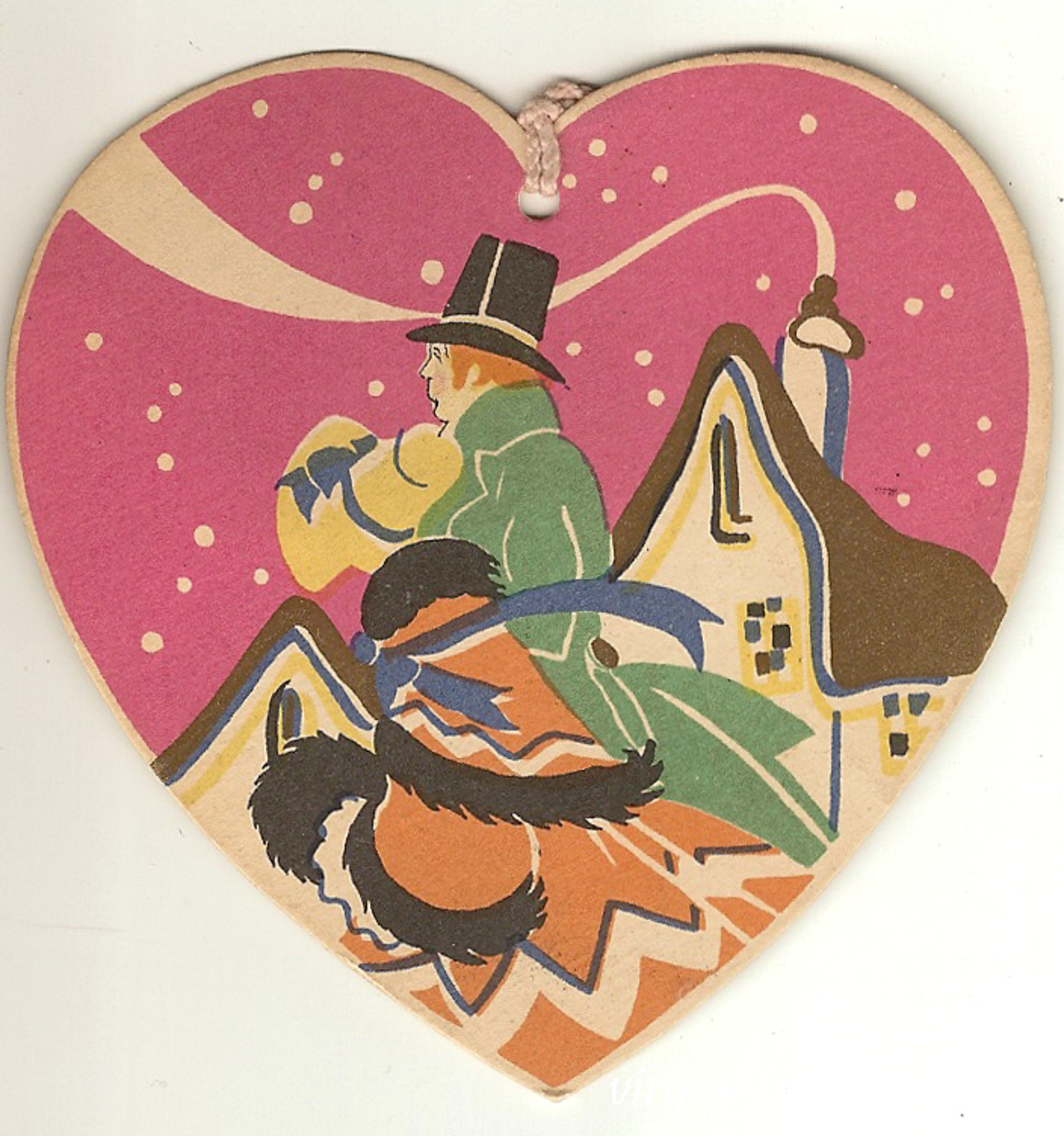 I don't know if 6/13 was a date or if it means something else. This looks to me like a bridge tally card that would be used at a February bridge party.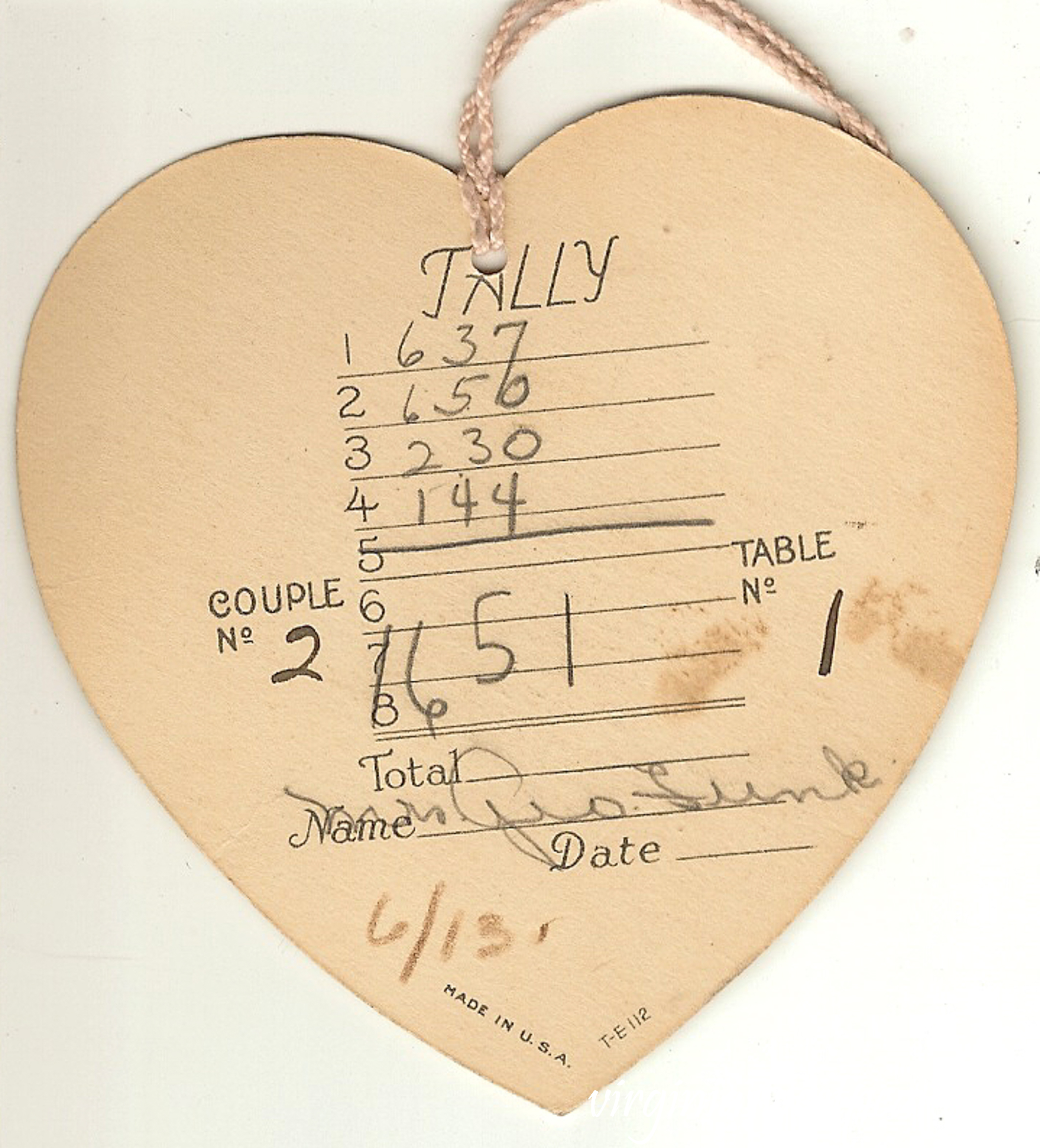 Isn't it funny how the Easter Bunny has changed in appearance over the years? This one is all decked out with a bonnet, cape and hat box.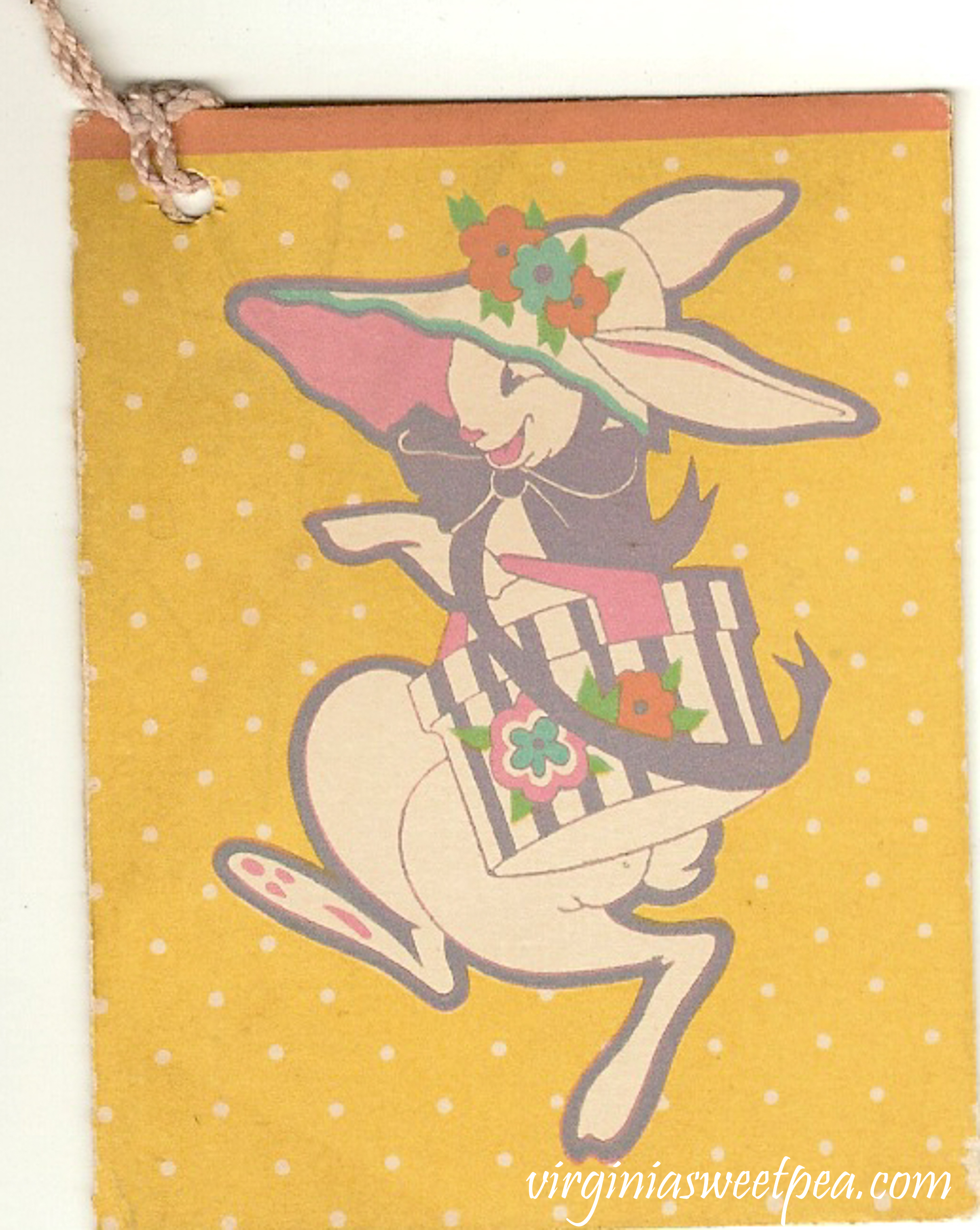 Perhaps Aunt Willye was the hostess of this party and this was a tally card that was not used.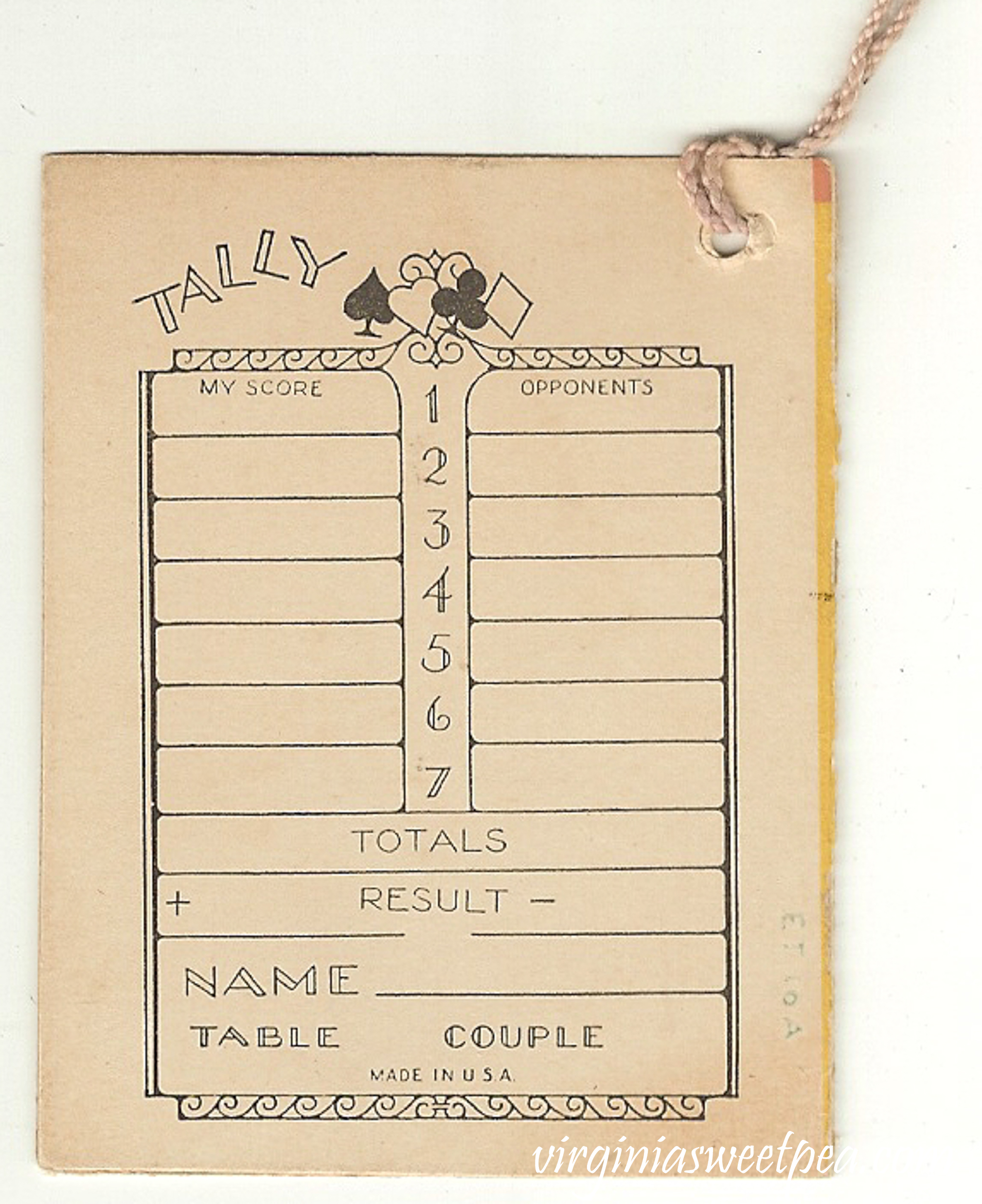 Florals
I'll bet that this floral bridge tally card shaped like a spade was part of a set that also included a heart, diamond and a club.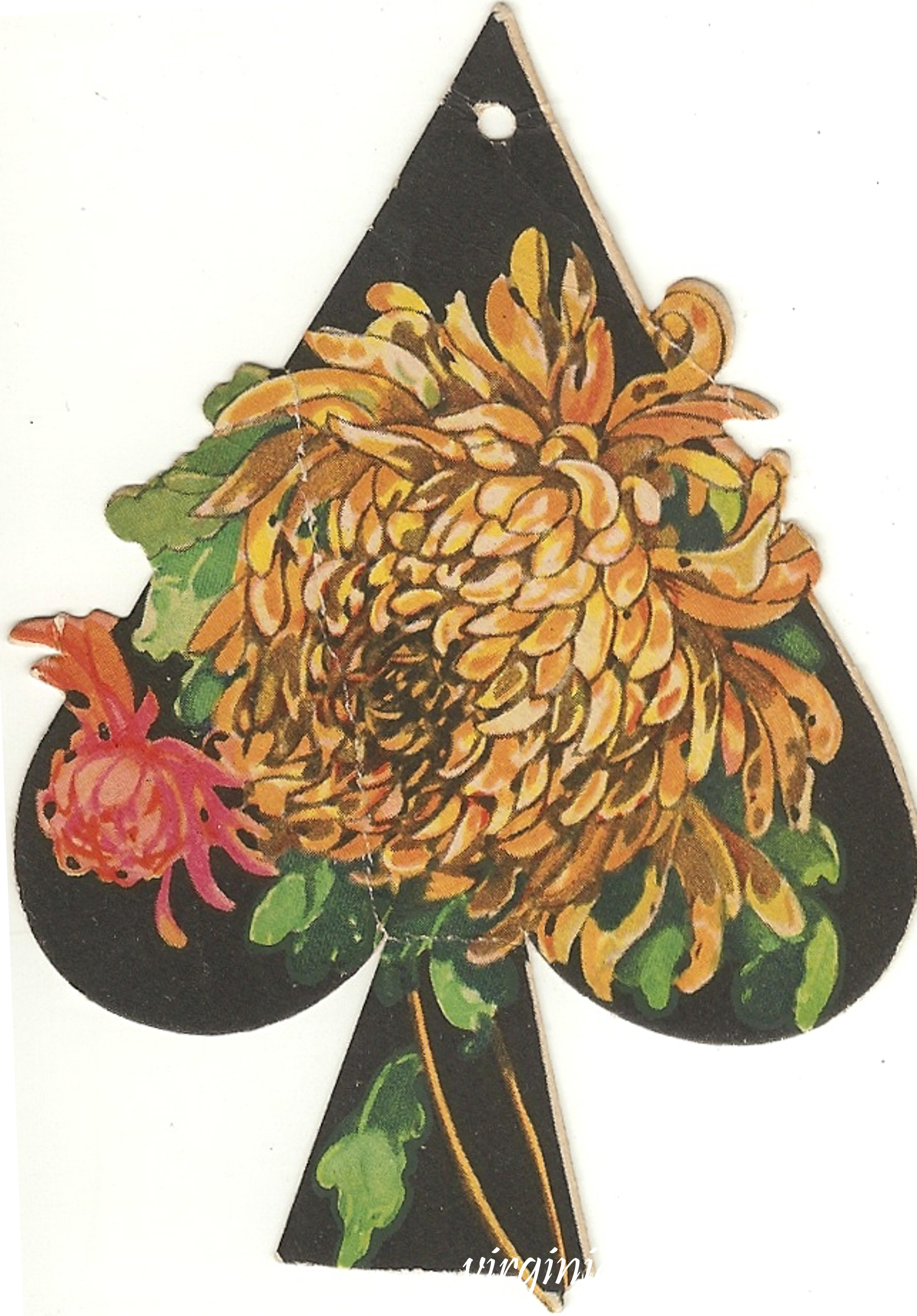 It looks like this bridge party was held on August 1, 1929.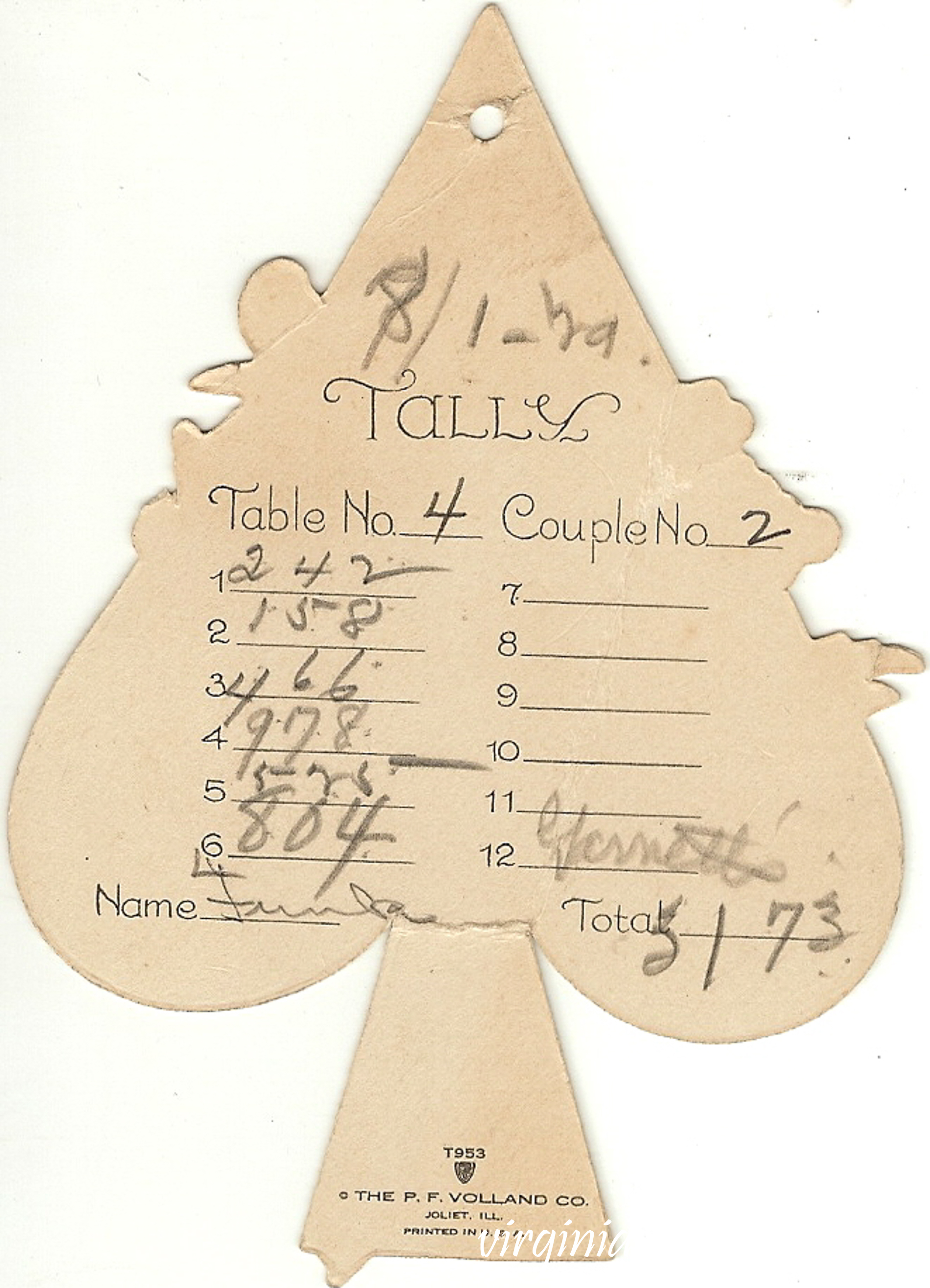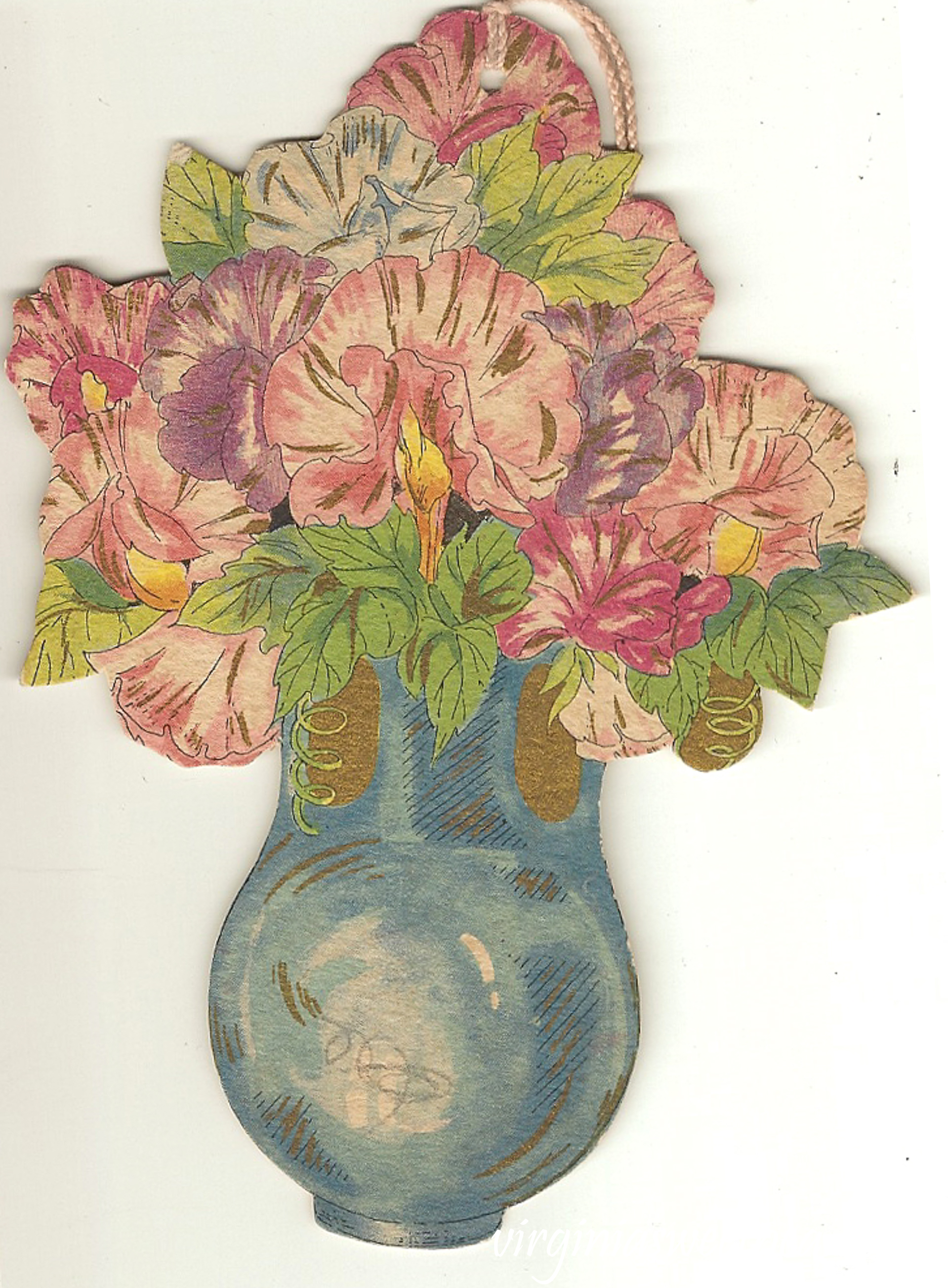 There is no date on this card but it looks like one that a hostess would have used in spring or summer.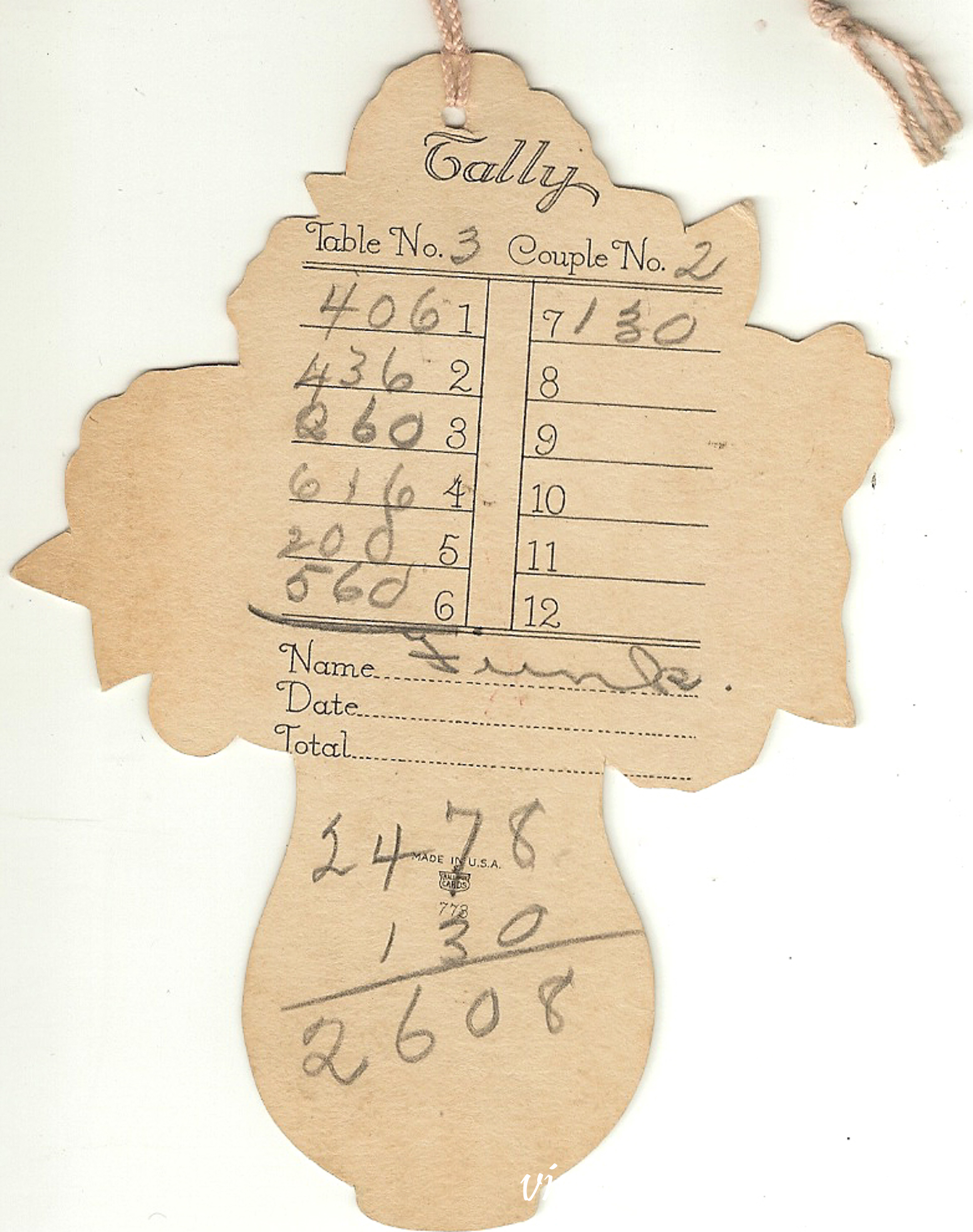 The colors of this one are so pretty.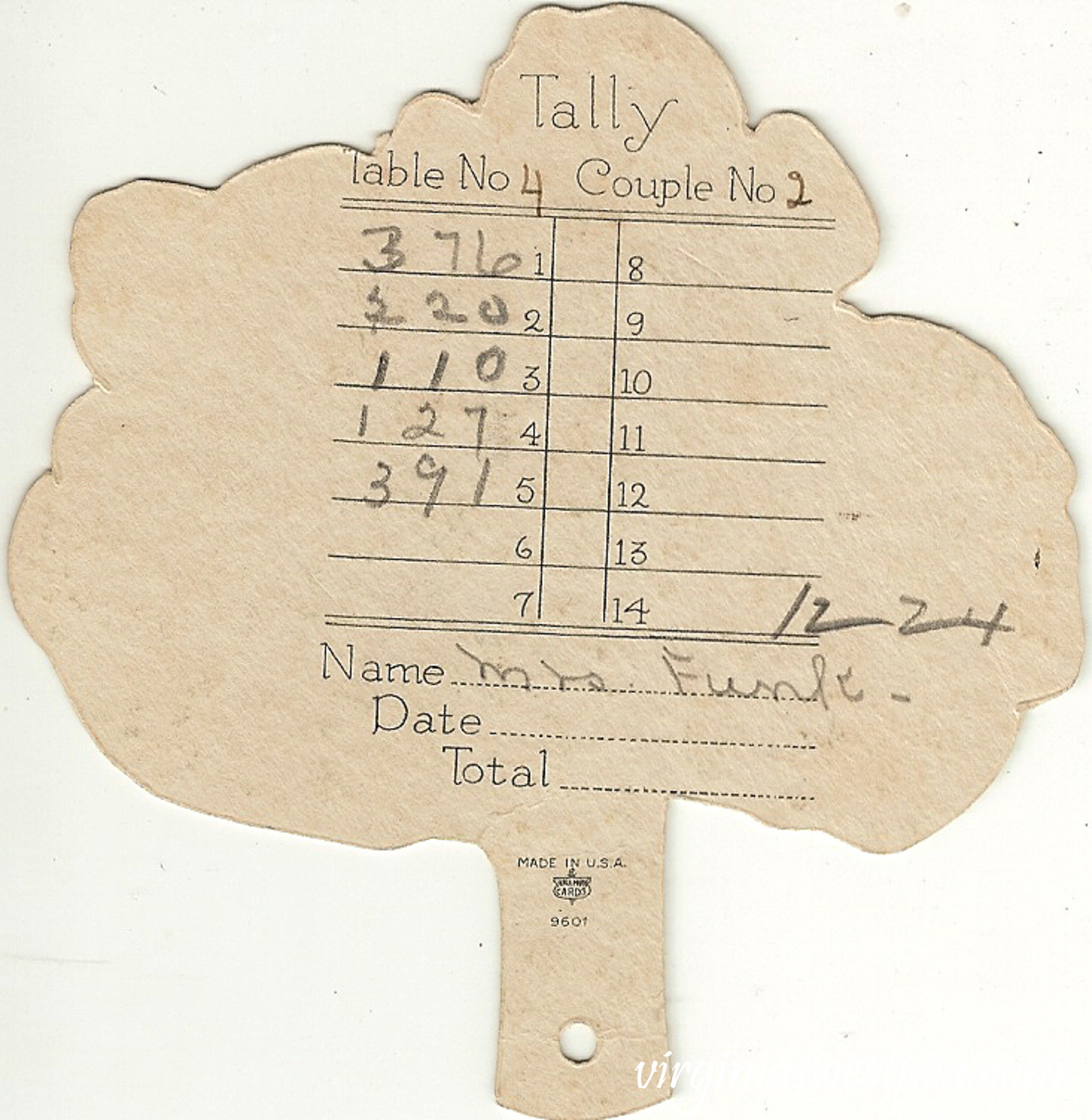 I was really happy that my aunt passed these on to me and you'll probably see them used here and there when I share future decorating posts. Easter and spring are just around the corner and the floral cards and the Easter Bunny one will be fun to use in my seasonal decor.
Pin It!
I would love it if you would pin this post for others to discover!