Vintage Christmas in the Breakfast Room
Christmas Greetings! Is your home decorated for Christmas? I have some areas decorated but have yet to get to the outside or porch. I'm hoping that the weather will cooperate on Saturday so that I can get these areas in the Christmas spirit.
The day before Thanksgiving I decorated the hutch in my kitchen with my vintage Christmas punch bowl collection and also my vintage Santa boot collection.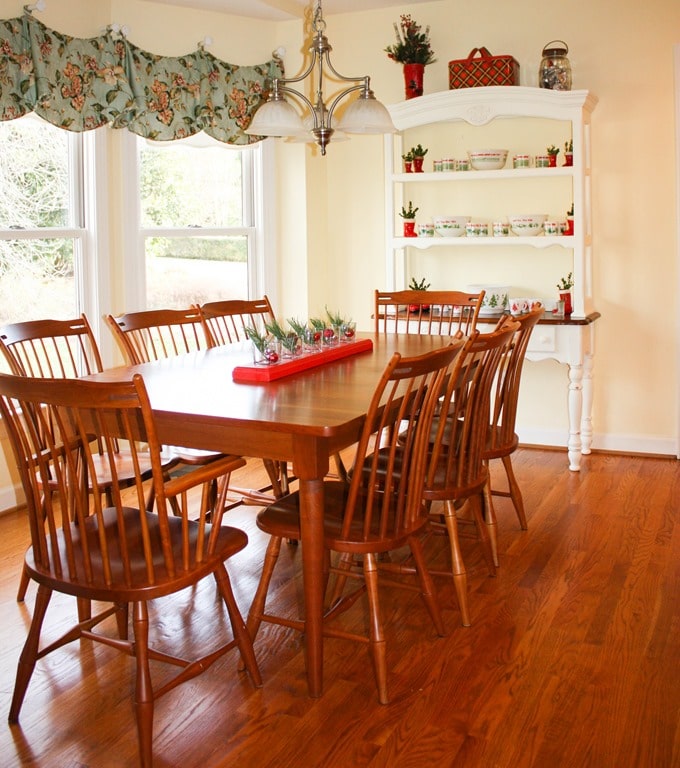 I've been collection both punch bowl sets and Santa boots for many years. I had the picnic tin on top of the hutch for sale in my shop and it never sold. When I closed my shop, I kept it, and I'm glad because I really like how it looks here. Mama gave me the antique jar and the cookie cutters that fill it were my grandmothers.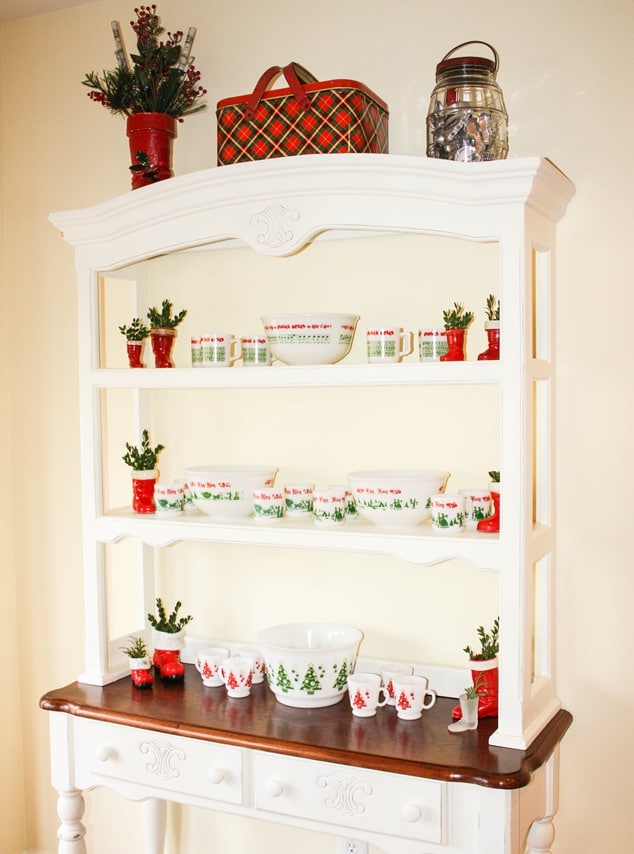 I love the graphics on these punch sets and can just picture people in the 50's or 60's drinking eggnog at a party using one of these sets.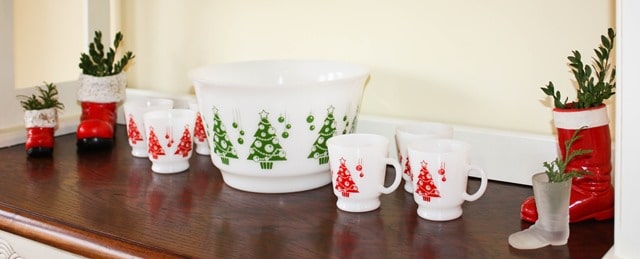 The two sets on this shelf look very similar but if you look closely you can see that the graphics are indeed different.
I forgot to get a picture of the set on the top shelf but if you look closely you may be able to see that the bowl and cups are adorned with music.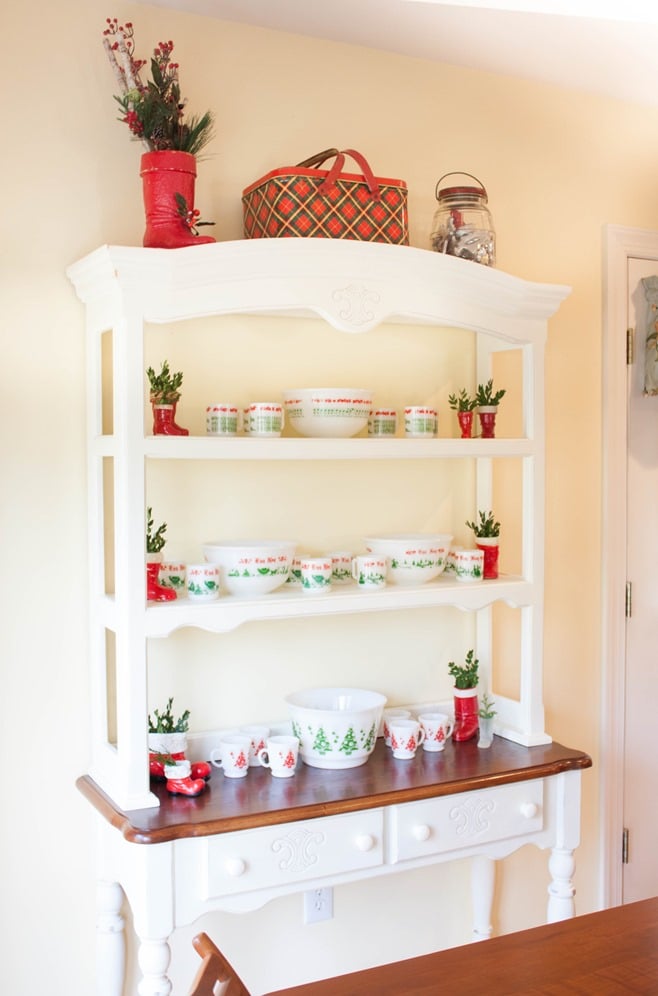 Candy used to come in these Santa boots.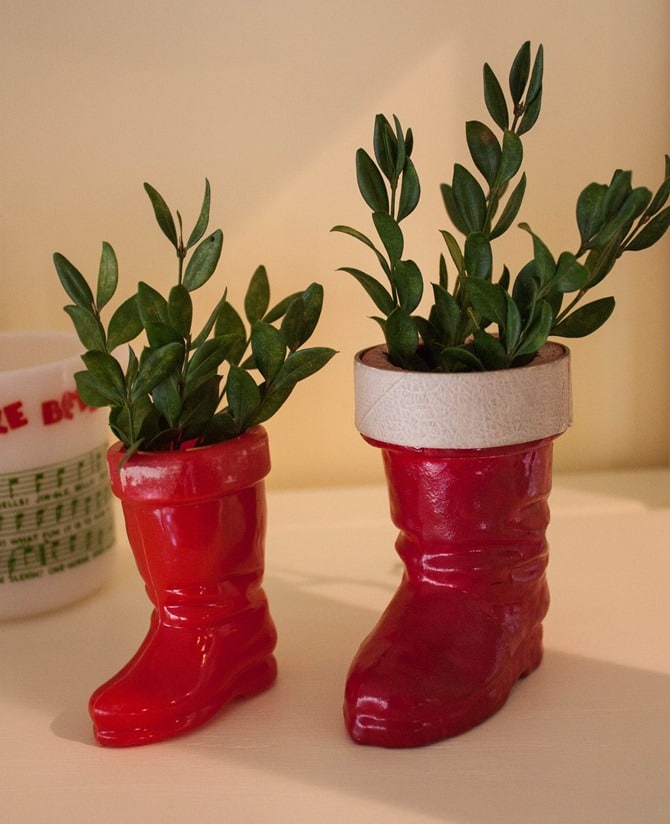 I love these two because of the cute graphics on the boot cuff.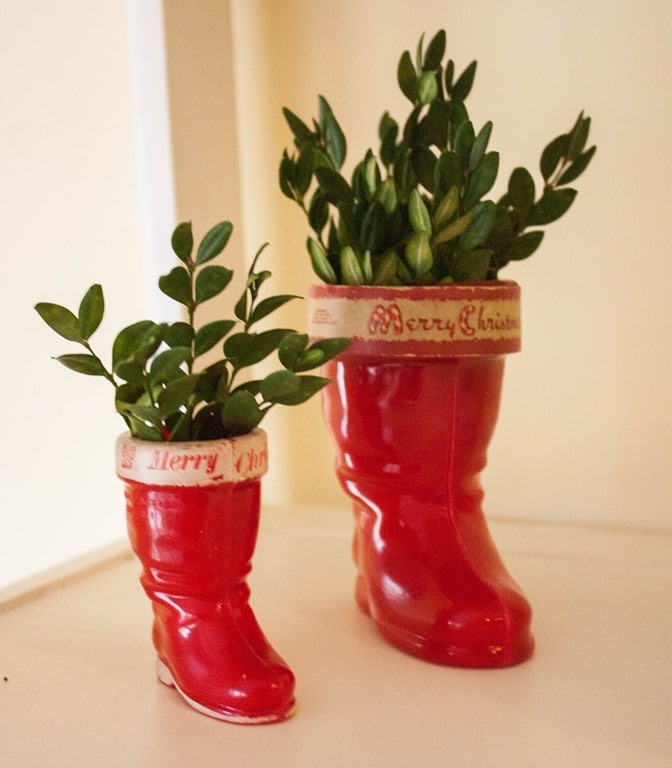 I kept my table simple this year with my DIY Recessed Glass Votive Centerpiece that I made a few years ago. I'm sure to swap out the greenery and balls with candles when we get closer to Christmas.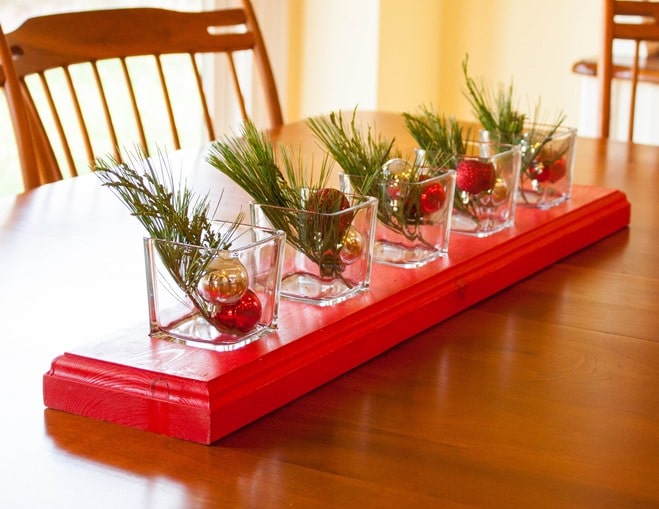 I can't believe it's been four years since I first shared this with you. Since I painted it red, I've also used it for Valentine's Day and 4th of July.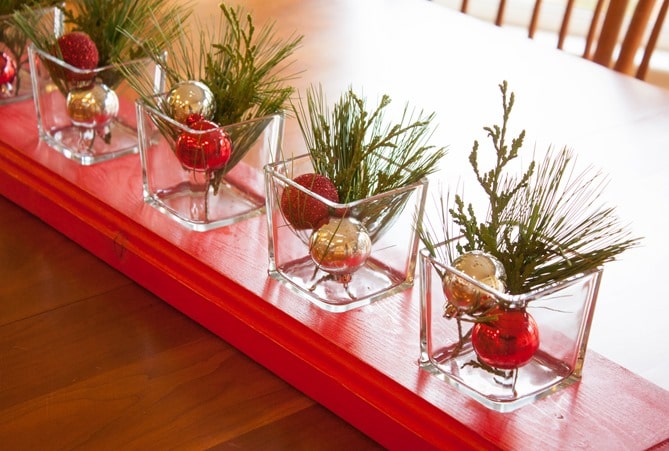 I hope you've been enjoying this Christmas season!
I loved how I decorated my porch and the outside of my house last year. Both will probably look fairly similar this year. The tree and lighted garland on the front porch are my favorite parts because I love seeing the lights when I get home at night.