Vintage Monday – 1938 Wedding Shower Presents
Back in April I started a new series, Vintage Monday, where I share vintage things that I've inherited, purchased, or like especially. The last Vintage Monday I shared a vintage egg crate used for shipping eggs from the farm to family in Washington, DC. Today I am sharing some of my grandmother's 1938 wedding shower presents.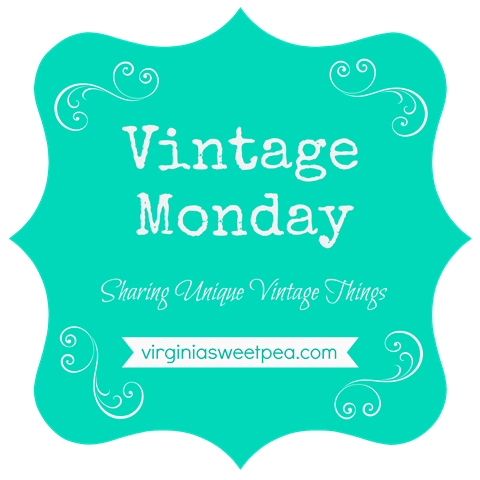 These are my grandparents, Ed and Marguerite Ahalt, on their wedding day in 1938. The belt buckle was worn with my grandmother's dress. She told me that the flowers on the belt buckle were originally white.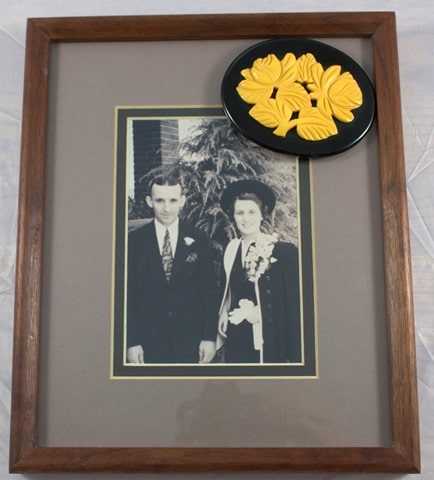 I don't know any wedding details but I do know that my grandmother used and enjoyed the presents that she received for her wedding and her wedding shower her entire life. In her later years Granny put notes on many of her things so that family would know the story behind the item.
This cake plate was one of granny's wedding shower presents. I love the colors and the crazing. I often use this on my kitchen counter to corral my sugar bowl and napkin holder. The cake plate has a brand name on the back that I can't read but I can read a part that says "Hand Painted Japan."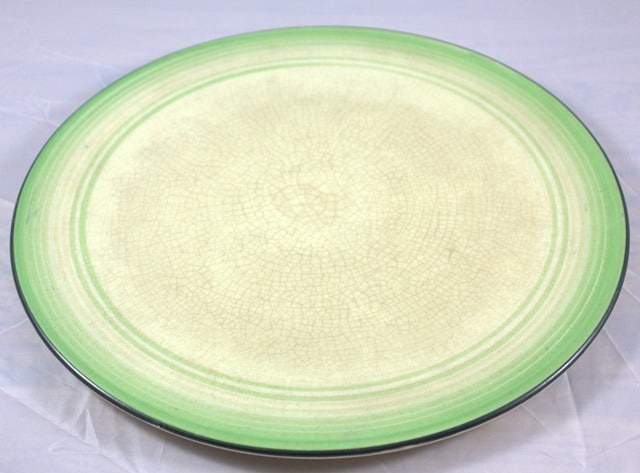 This note was on the cake plate when I inherited it.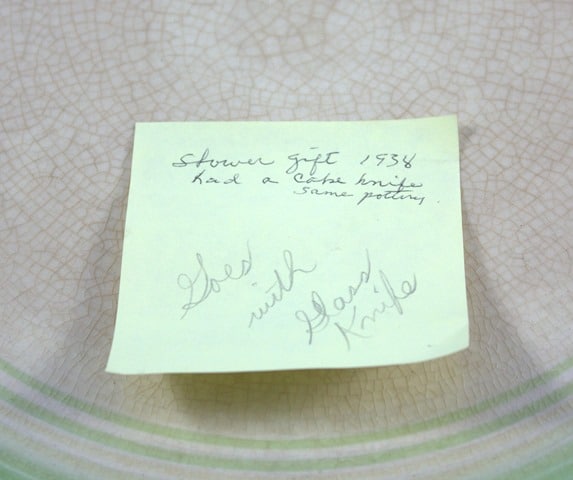 This is the glass knife that Granny refers to in her note.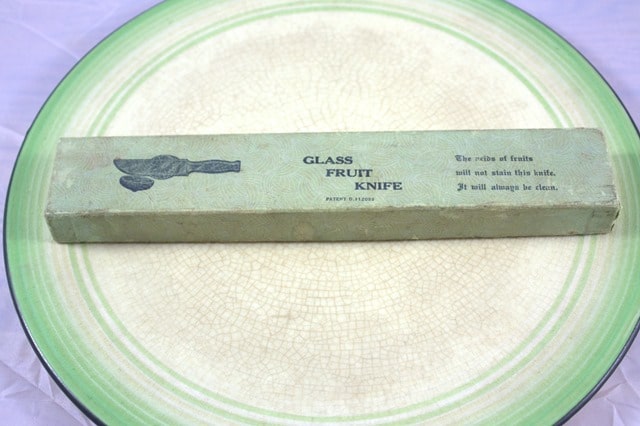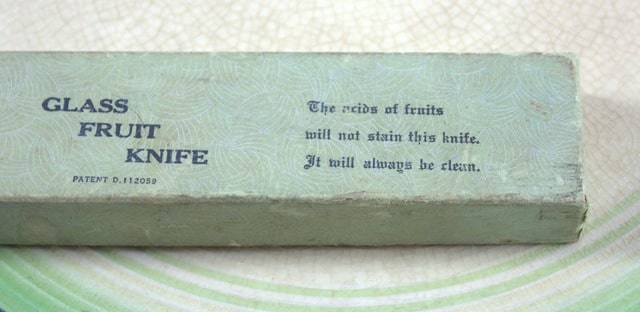 Inside the box is a Christmas tag from Pearle. Was this a Christmas gift from Pearl or a wedding gift or a shower gift? I may never know. And who was Pearle? I'd like to know that as well.
These are the directions for using the knife. Have you heard of a glass knife? I haven't?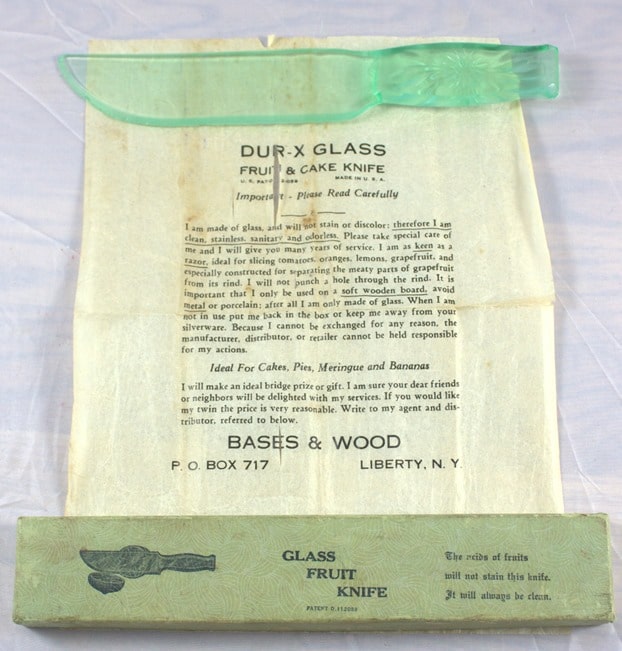 This small canister is another shower present. There was no note with this piece, so the story behind it shall remain a mystery.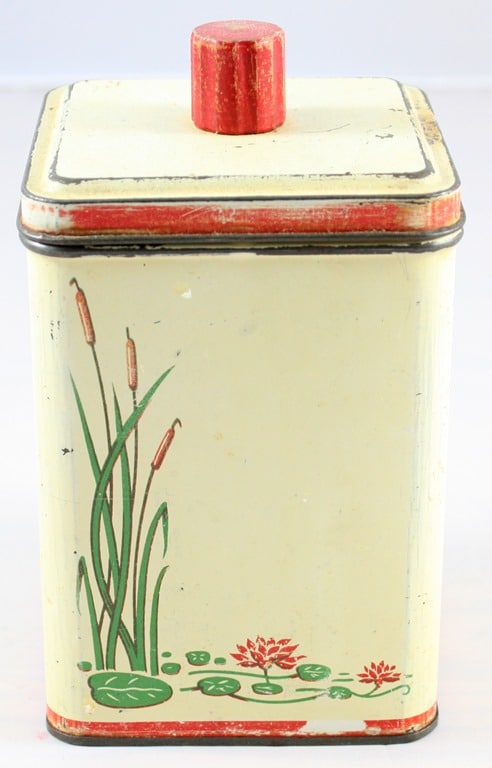 Not related to Granny's wedding shower presents, my friend found this information about my grandfather when she was trying to find the date of my grandparent's marriage. Here is the link if you are related to me and want to click over to any of the other names. Suzanne writes a history blog and she's a pro at genealogy research. If you ever need someone to help with research, Suzanne is it.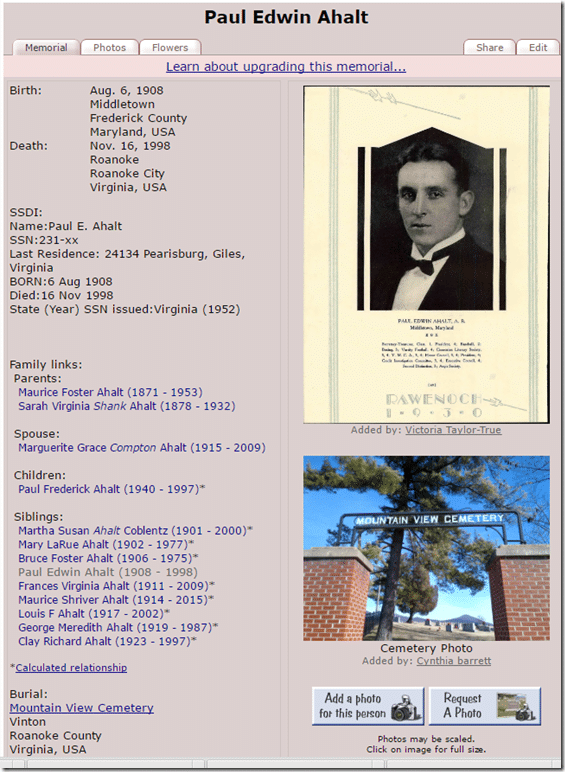 I am so lucky to have inherited so many interesting things from both sides of my family and I look forward to sharing more of them with you.
This is going to be a busy week on the blog. Come back later in the week for a farmhouse post for my Farmhouse Friends group; a thrift store makeover for my Thrift Store Upcycle group; and a woodworking project for my Power Tool Challenge group. I've been busy getting these projects ready to share!