Vintage Style Coffee Station
Coffee is my number one morning pleasure. I so much look forward to my morning coffee each day. One counter in our kitchen serves as our coffee station and it has a new addition, a vintage style baking rack.
I used my new baking rack to create a Vintage Style Coffee Station that is currently decorated for fall.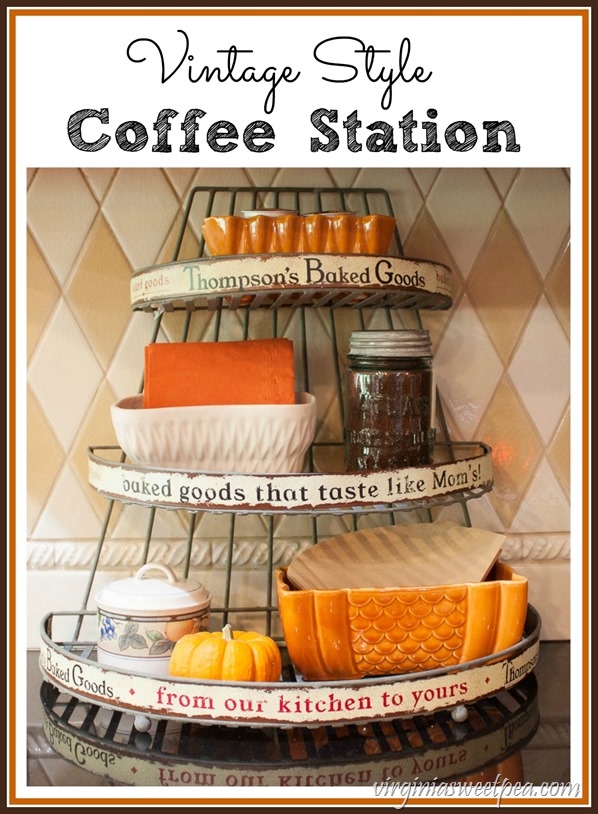 Links in this post may be affiliate.
I used to keep my coffee making supplies in the cabinet above our coffee pots. Now everything that I need is handy on the counter and it makes a pretty display.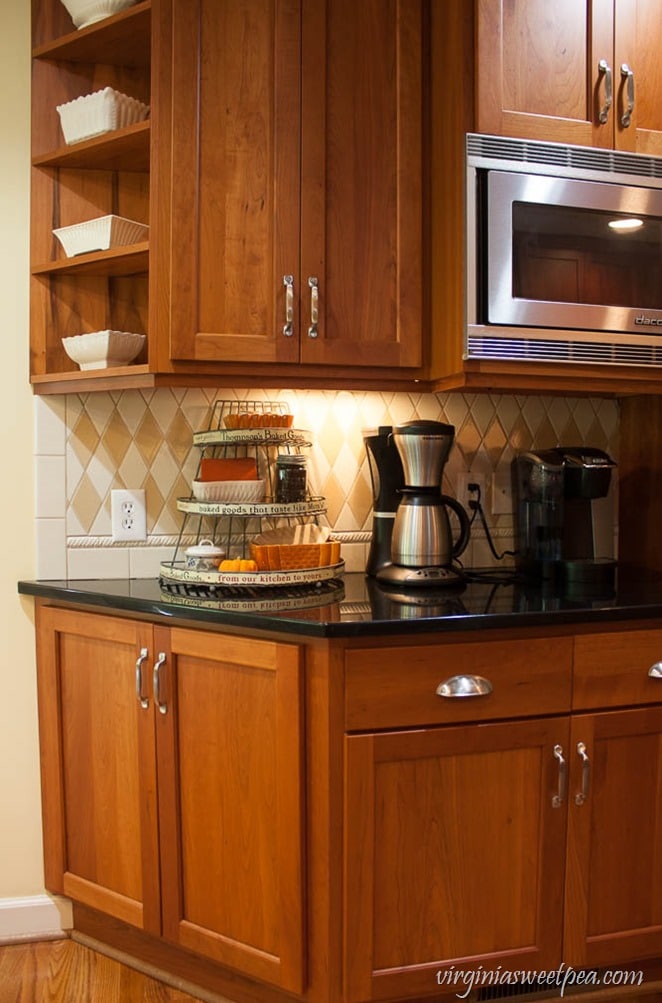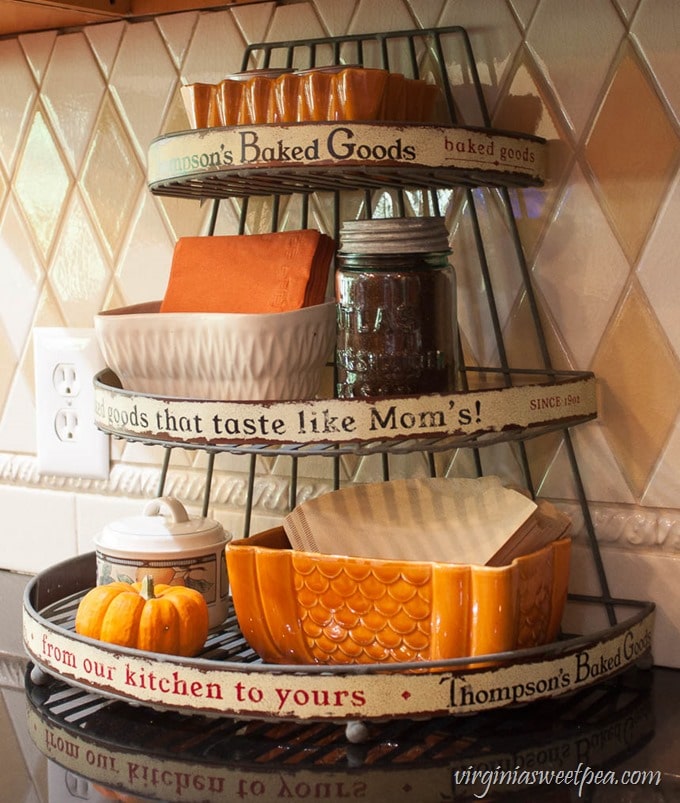 My coffee making supplies are corralled on a Thompson's Baked Goods Rack that I got from Emory Valley Mercantile.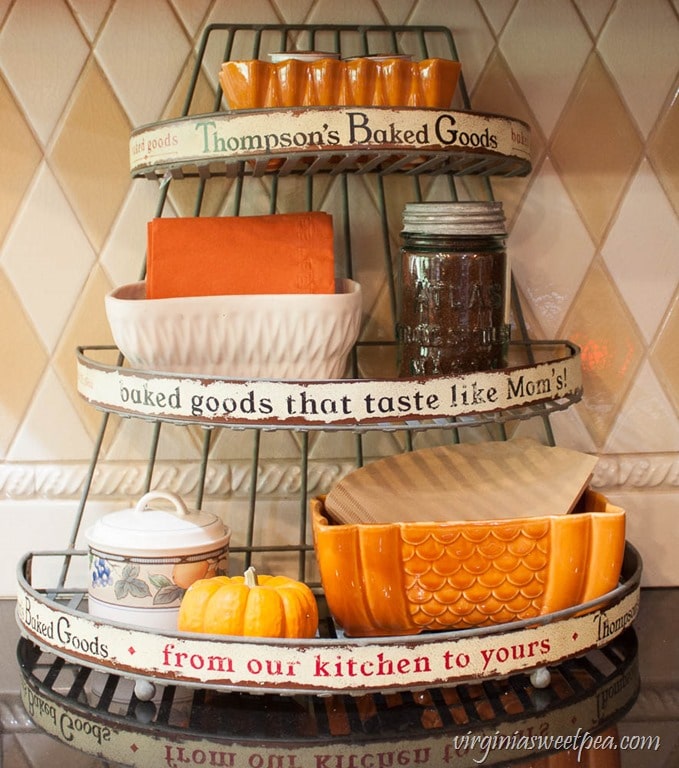 I love the vintage look of this baking rack. To go along with the vintage vibe, I organized my coffee supplies using vintage pottery and a vintage Atlas Mason Jar.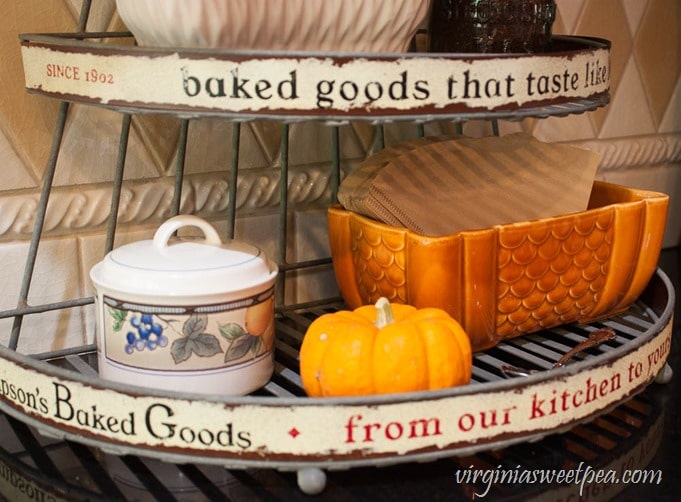 I've collected vintage flower pots like these for a long while but only have a few pieces of orange. Orange is perfect for fall décor and the larger of my two orange pots holds coffee filters. The sugar dish is Mikasa Garden Harvest, my everyday dish pattern.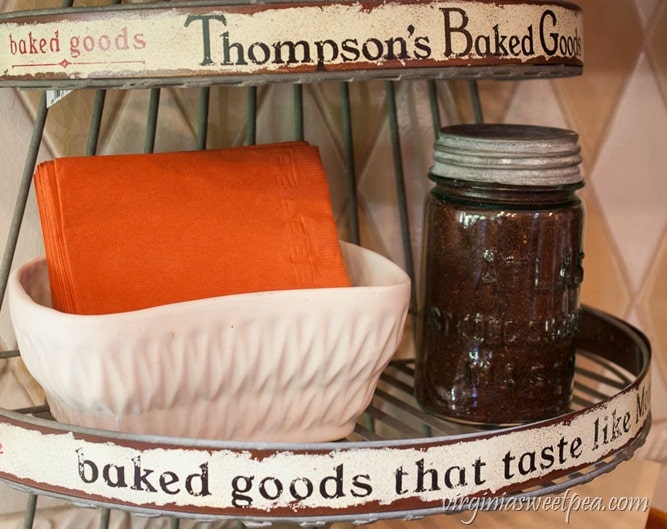 Coffee is stored in a vintage Atlas Mason Jar and napkins are handy in planter.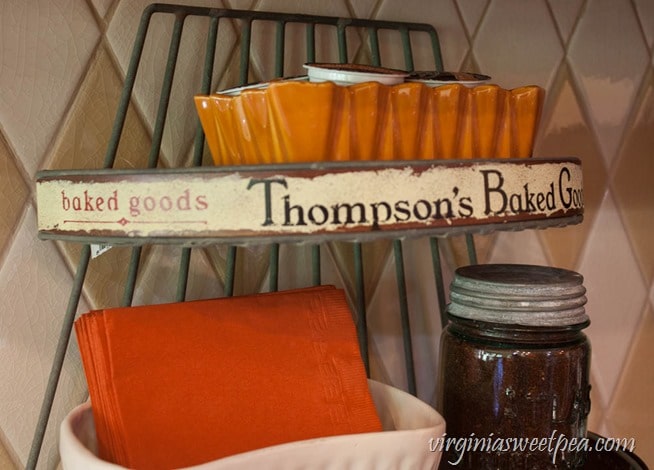 The top shelf holds coffee for our Keurig.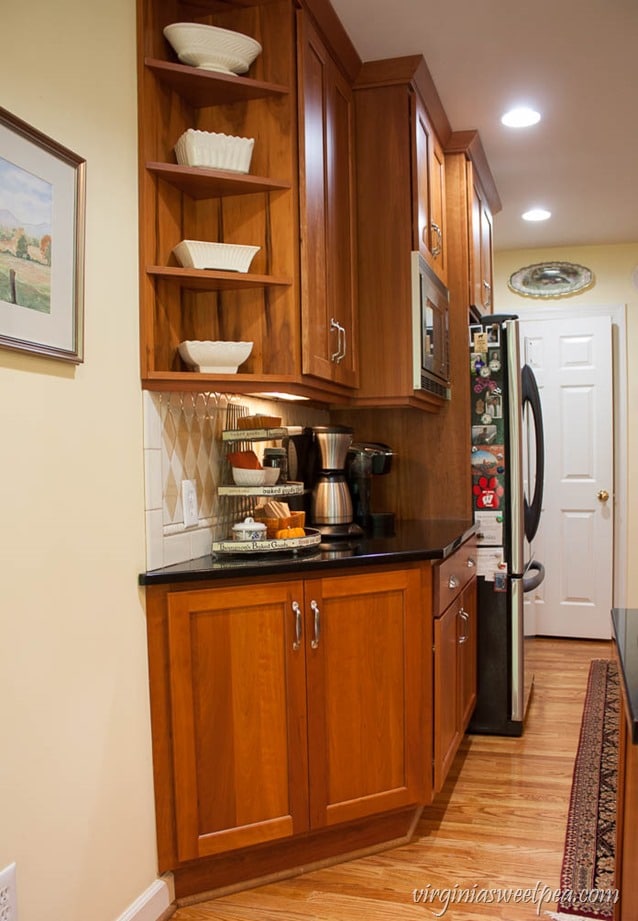 Our kitchen doesn't get a lot of natural light and isn't the easiest to photograph. I love the shelves that our cabinet maker designed for the outside edge of the cabinets. They make a great spot to display more of my vintage pottery collection.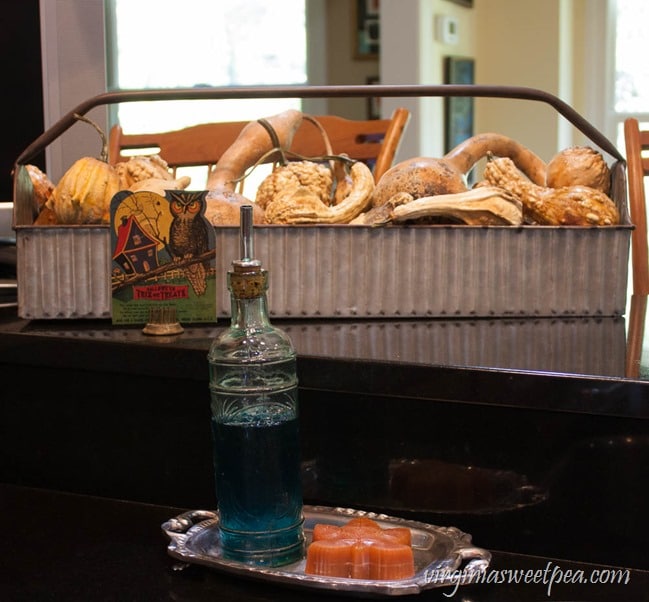 Do you remember the Farmhouse Style Metal Tool Caddies from Emory Valley Mercantile that I shared over the summer? I removed the vintage kitchen items that I had on display in it and filled it with dried gourds.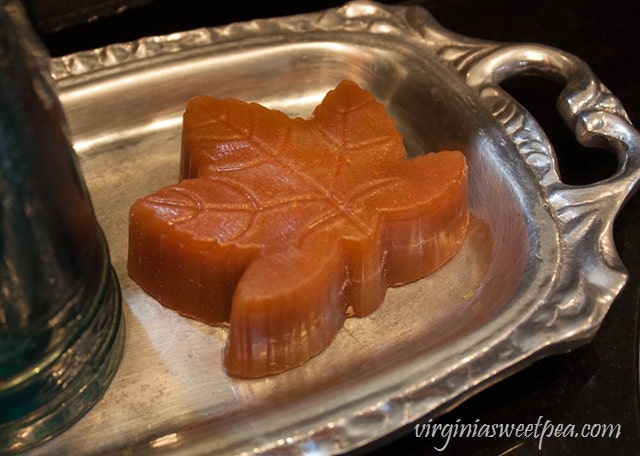 Inspired by Martha Stewart, I've kept my dish washing liquid in a glass bottle for years. A small tray corrals dish washing liquid and a pretty fall soap.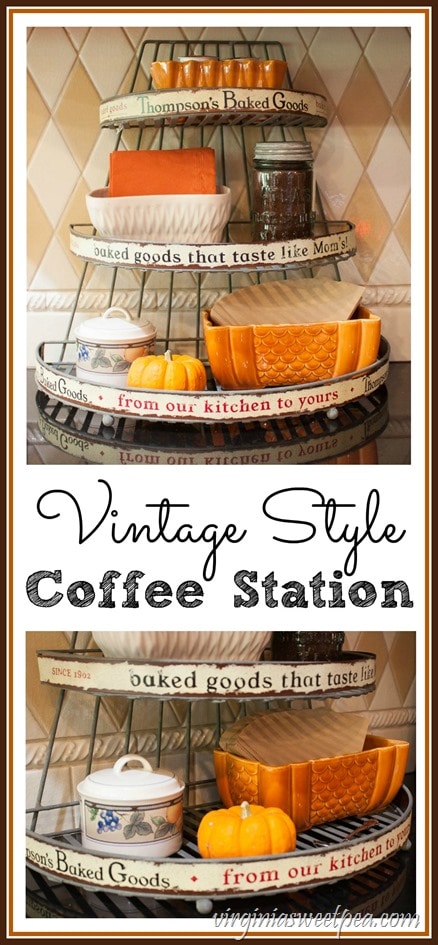 All of this coffee talk has me craving a cup of coffee!
Be sure to come back on Thursday when I share a handmade Christmas Ornament.