Winter in the Living Room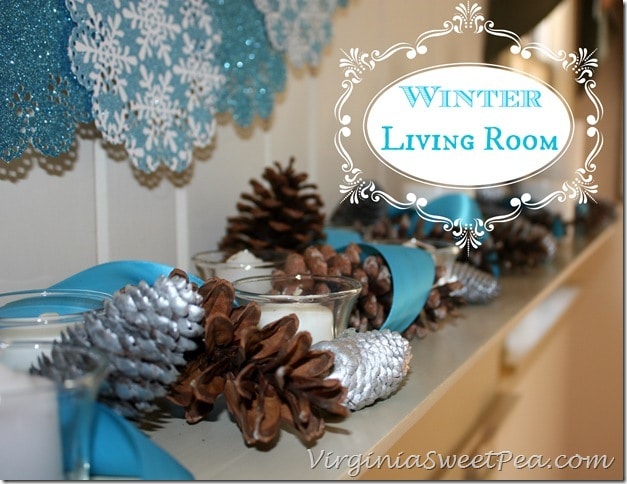 Christmas is over and our living room is decorated for January with a blue and white theme. Come on in and look around!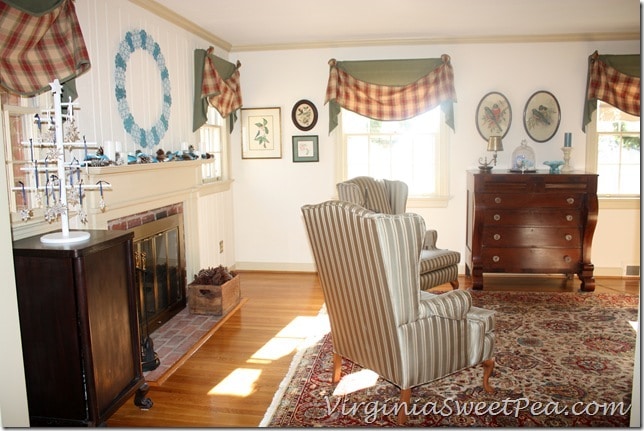 An easy snowflake wreath (tutorial coming soon), pinecones, candles, and blue ribbon adorn the mantel. An antique box on the hearth holds more pinecones. A fire in this room on a cold night will feel good! Swarovski snowflake ornaments from Christmas stay out until March. The crystals make beautiful patterns on the the walls when the light is right.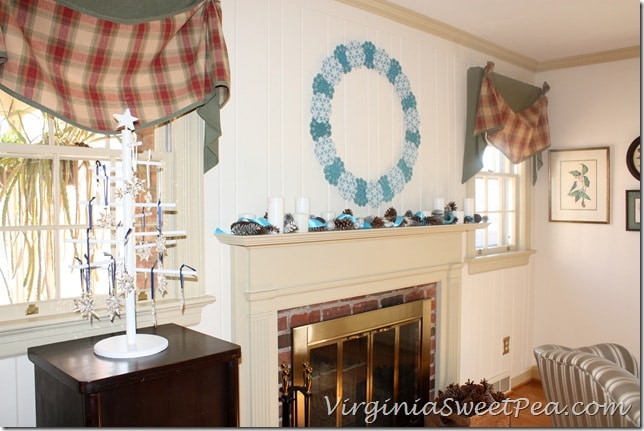 A few pinecones are sprayed silver.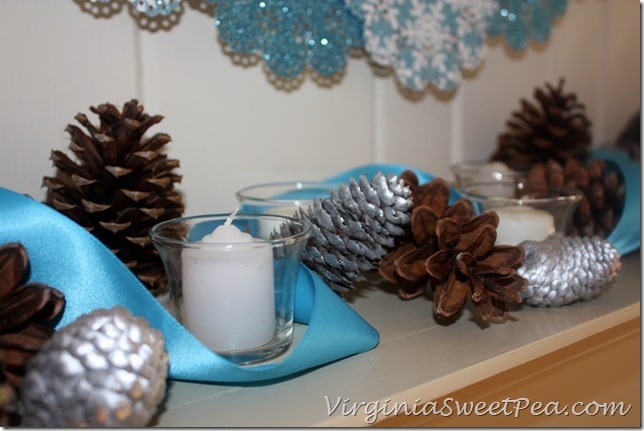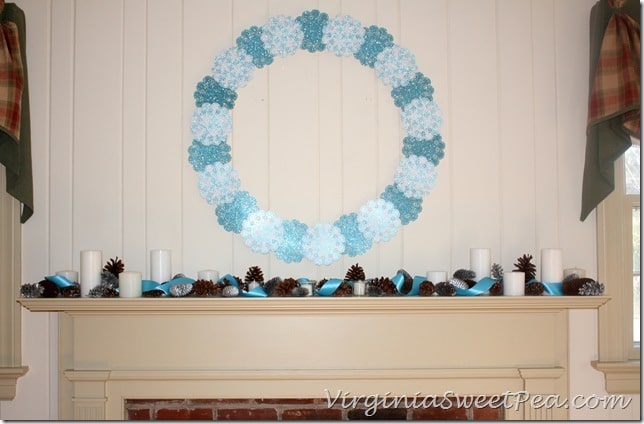 My grandmother's chest displays a blue vignette. The lamp was my dad's college lamp and the cloche holds two handmade cards (the snowman one on the left made my my cousin Mindy and the house on the right painted by my great-aunt Catharine). The blue bowl is either Fenton or Blenko. It belonged to my grandmother.
Thanks for visiting! Now all I need is some snow so I can stay home on a weekday and enjoy sitting in this winter themed room.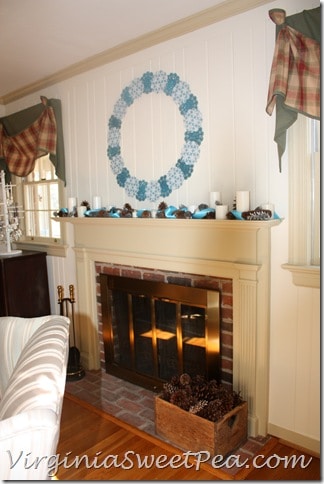 Does your mantel have a winter theme?
Sharing With:
Metamorphosis Monday at Between Naps on the Porch