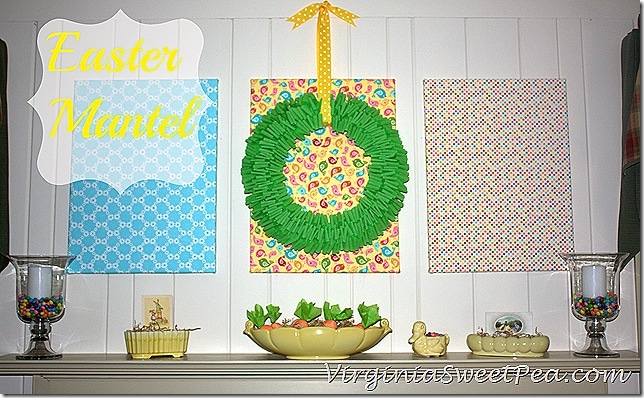 Since Easter is early this year, I got a February start on decorating so that I can enjoy my decorations for a full month.
My mantel started with creating three fabric covered art boards for a background. A fun crepe paper wreath adds a pop of both texture and color. Yellow planters from my vintage pot collection tie in the colors from the fabrics. Carrot eggs fill the middle planter and vintage cards fill two others.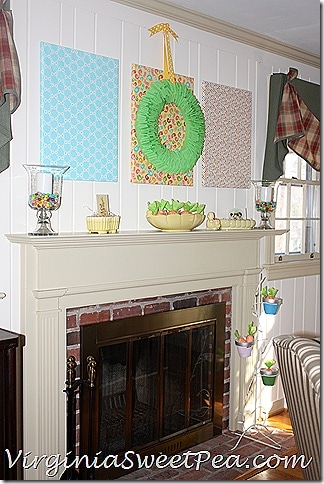 Jellybeans in colors that match the fabrics make a fun filler for the vases and a bonus is the fun of eating them after Easter!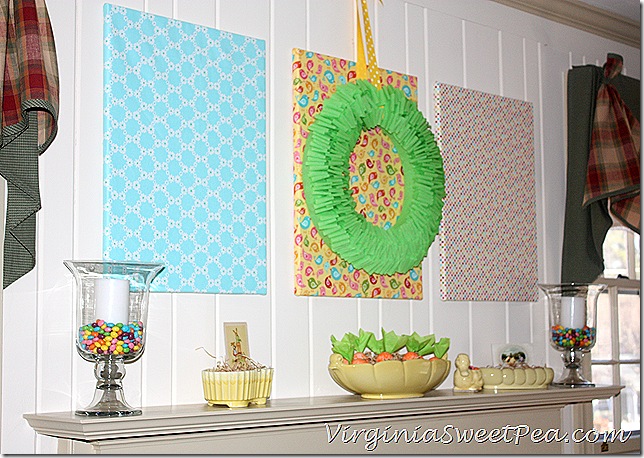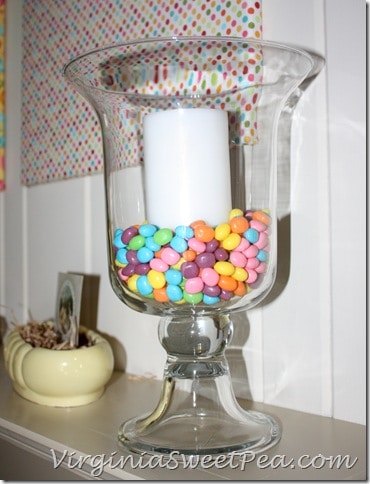 My grandmother gave me a vintage vine plant holder long ago. I painted pots to match my fabrics and "planted" the pots with a few carrot eggs.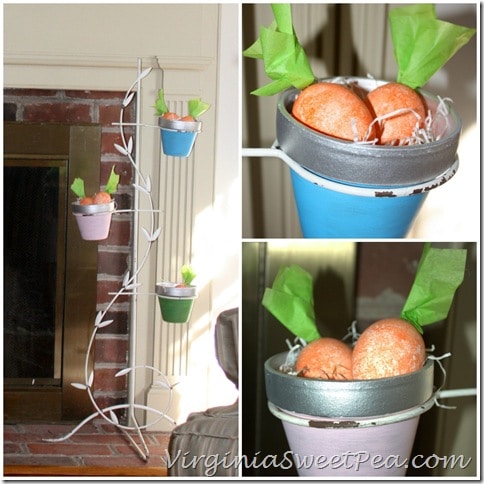 A vintage German card fills this pot.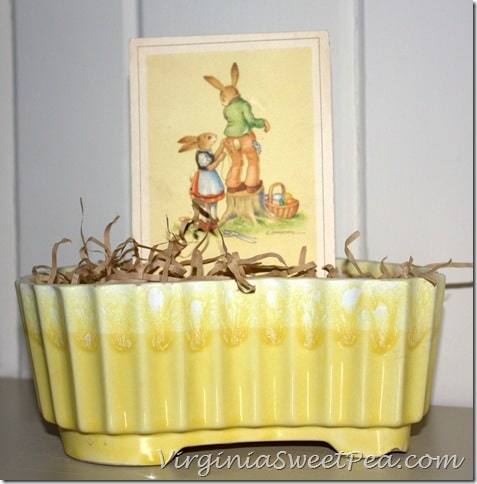 This vintage chick card was sent in 1913.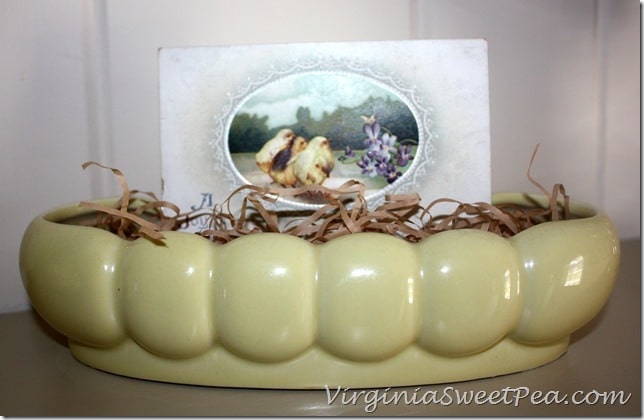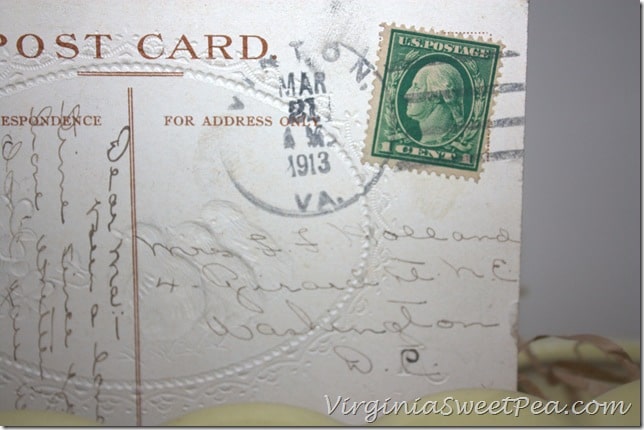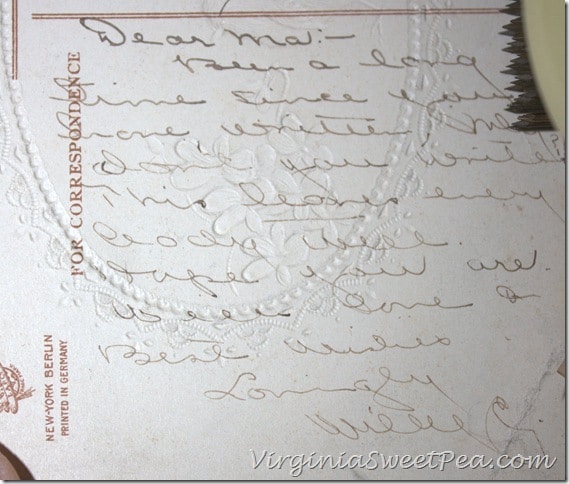 I hope my aunt will give me more information on the message. Willie is my great-grandmother's sister. I believe this is address to "Lulie" who I thought was another sister. The message is a mystery to me!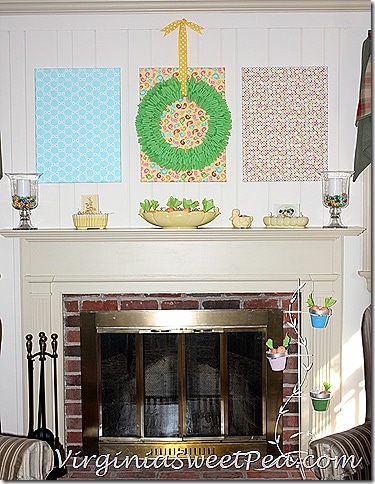 I'm hoping to get the rest of my Easter things out this weekend.
Sharing With:
Wow Us Wednesday at Savvy Southern Style
Weekend Bloggy Reading at Serenity Now
Inspiration Gallery at Design, Diapers + Dining
Keep Calm and Link Up at Chase the Stars
Grace at Home at Imparting Grace