How to Create a Winter Scene in a Jar
A winter scene in a jar is a decoration that can be used for both Christmas and winter decor. This project is easy to make and makes a great decoration.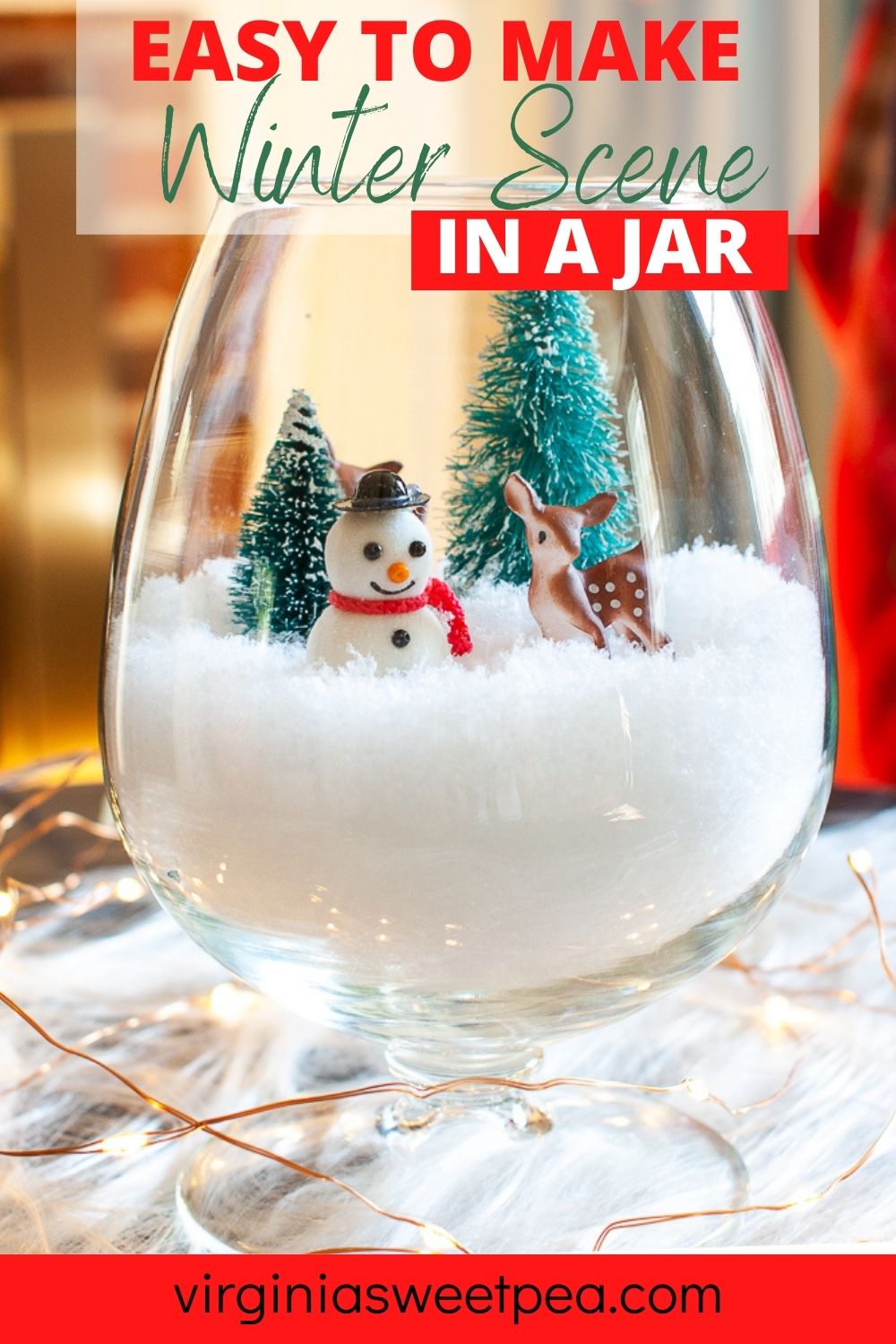 Today's winter scene in a jar is part of a monthly Pinterest Challenge hosted by Cindy of County Road 407. Each month Cindy selects a picture from Pinterest and challenges our group to create our own version of the look.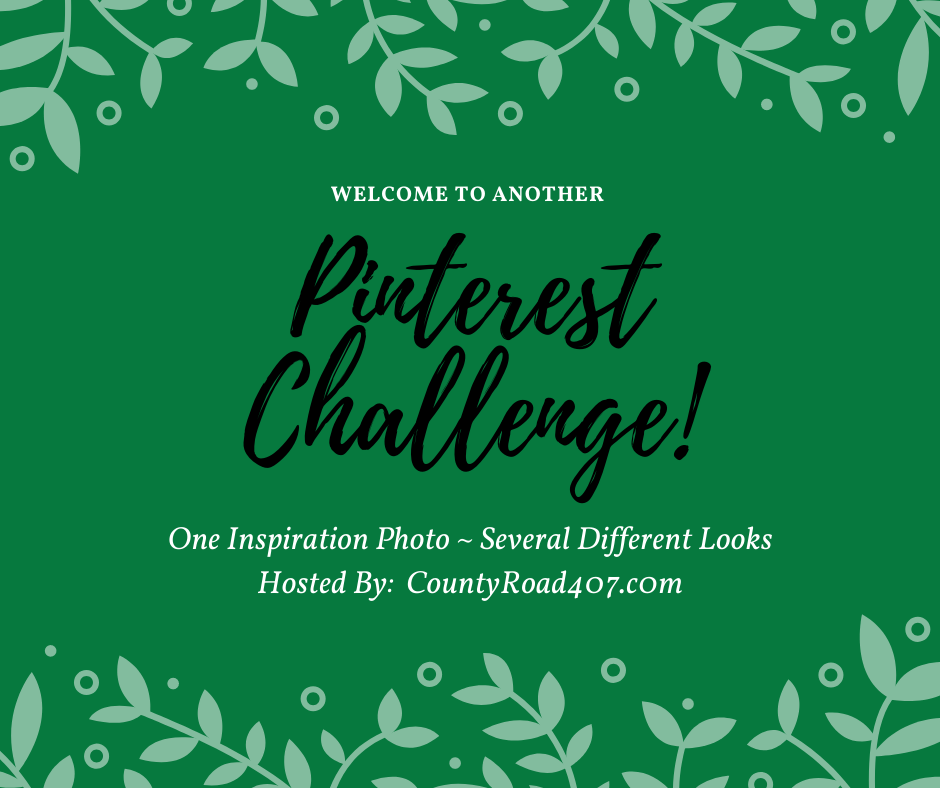 Many thanks to Cindy for hosting this challenge.
If you arrived here from Decor to Adore, welcome!
Our Inspiration for this Challenge
Our inspiration for this challenge comes from Katrin at Northern Feeling who created a Simple Holiday Village in a Jar.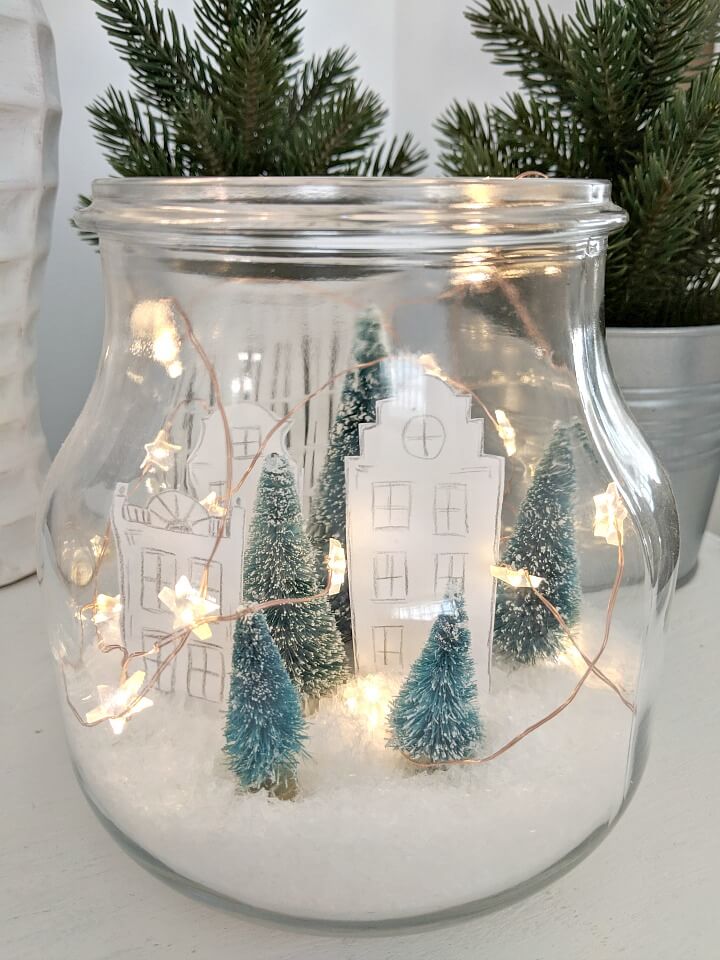 Katrin used faux snow, miniature trees, twinkle lights, and houses she drew herself in her jar.
Winter Scene in a Jar
I had so much fun creating this easy to make Christmas decoration.
I intended to use a jar to make this but I spotted my grandmother's brandy sniffer in my basement and decided to use it instead.
Granny didn't drink Brandy out of this glass, it was used for flower arrangements. If she did use it for Brandy, it would have held a healthy serving.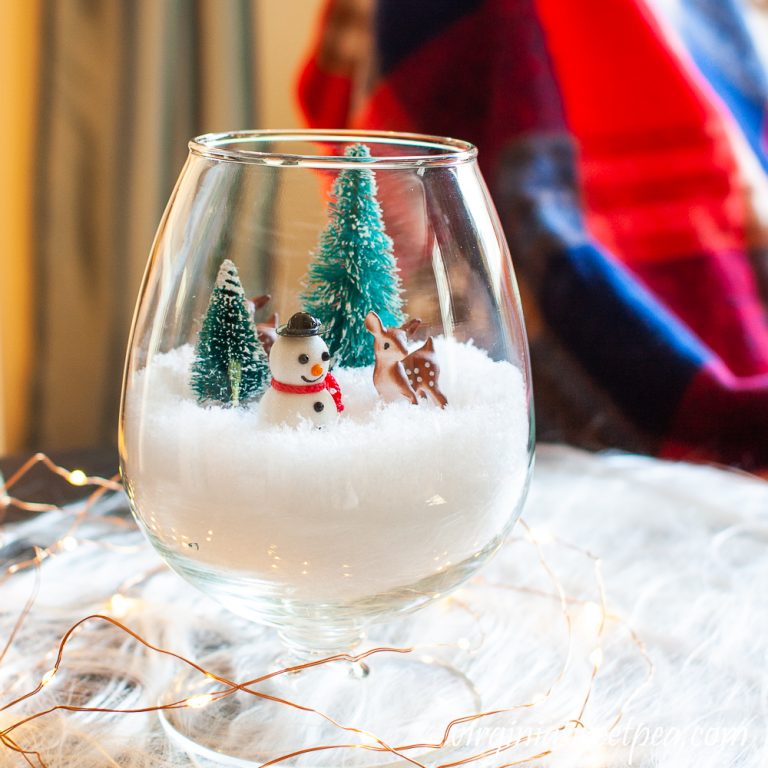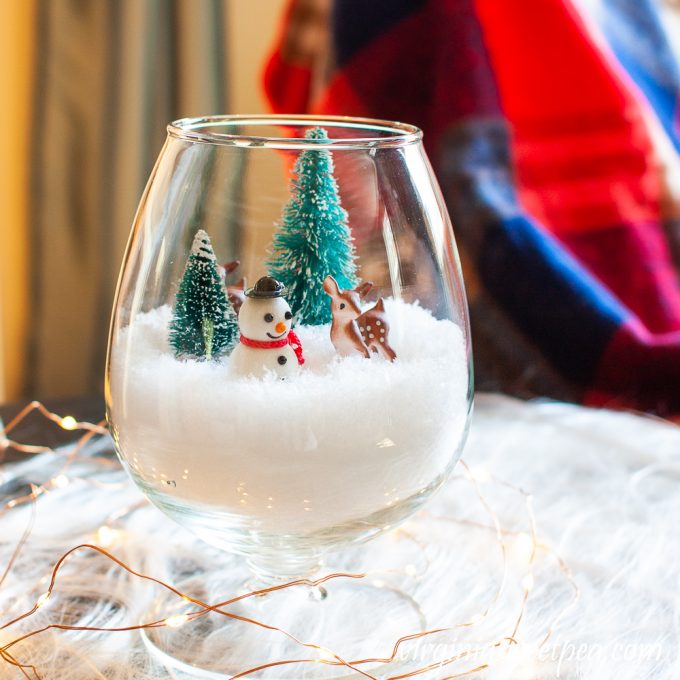 After a quick trip to Michaels and some rooting through a few Christmas totes in my basement, I was ready to make my version of Katrin's winter jar.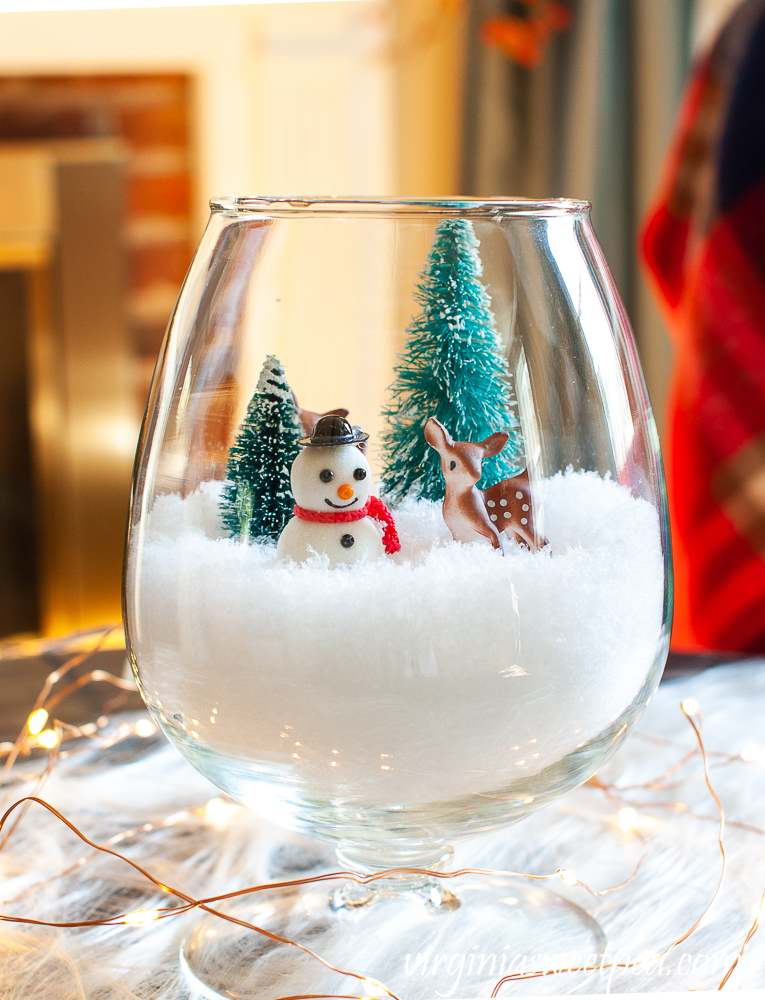 Under the brandy sniffer, I used a layer of angel hair. Angel hair was very popular a long time ago for Christmas decor but it was made from spun glass and was removed from the market for safety issues.
My angel hair is a modern version that is completely safe to use for decorating. I wrapped twinkle lights around the base of the brandy sniffer. These lights look great lit at night.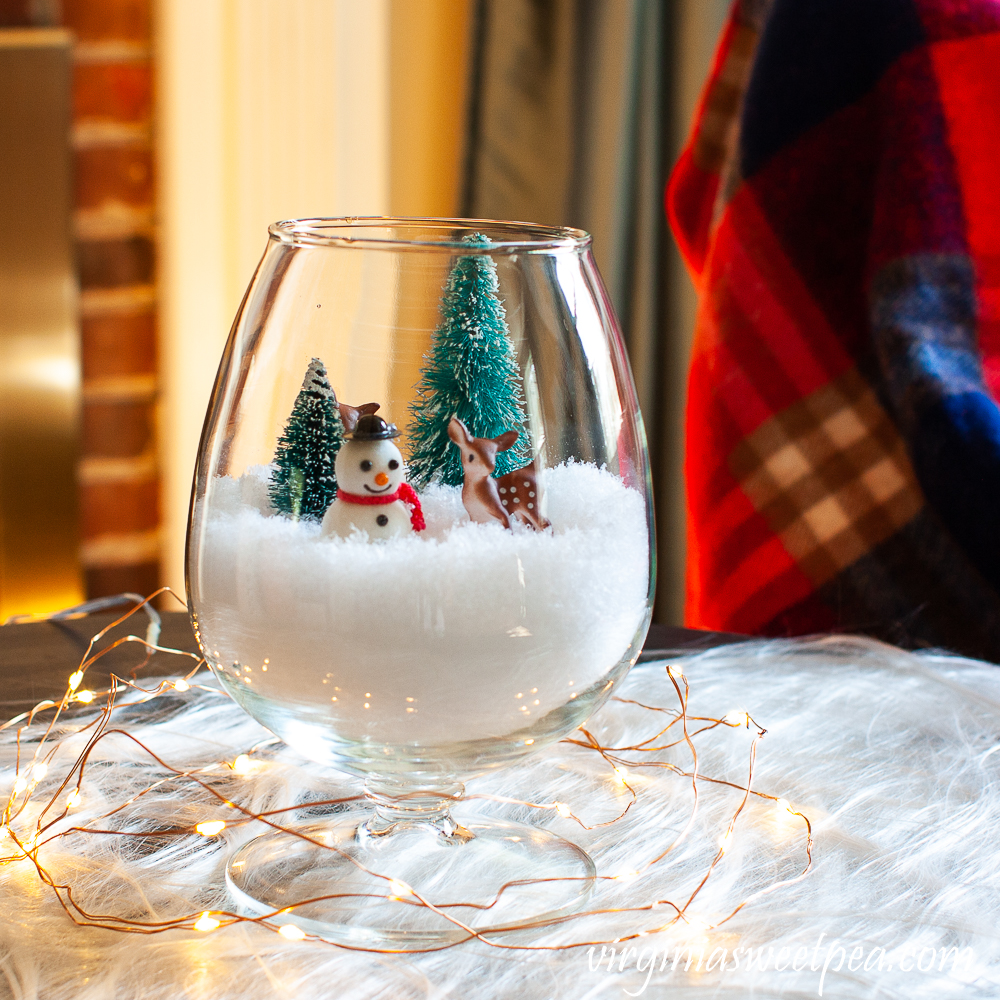 I taped the battery pack for the twinkle lights under the table to hide it.
How to Create a Winter Scene in a Jar
Step One

– Assemble Supplies
Step Two

– Pour Snow into the Jar

Carefully pour snow from the bag into the jar. Be careful, this can quickly get messy!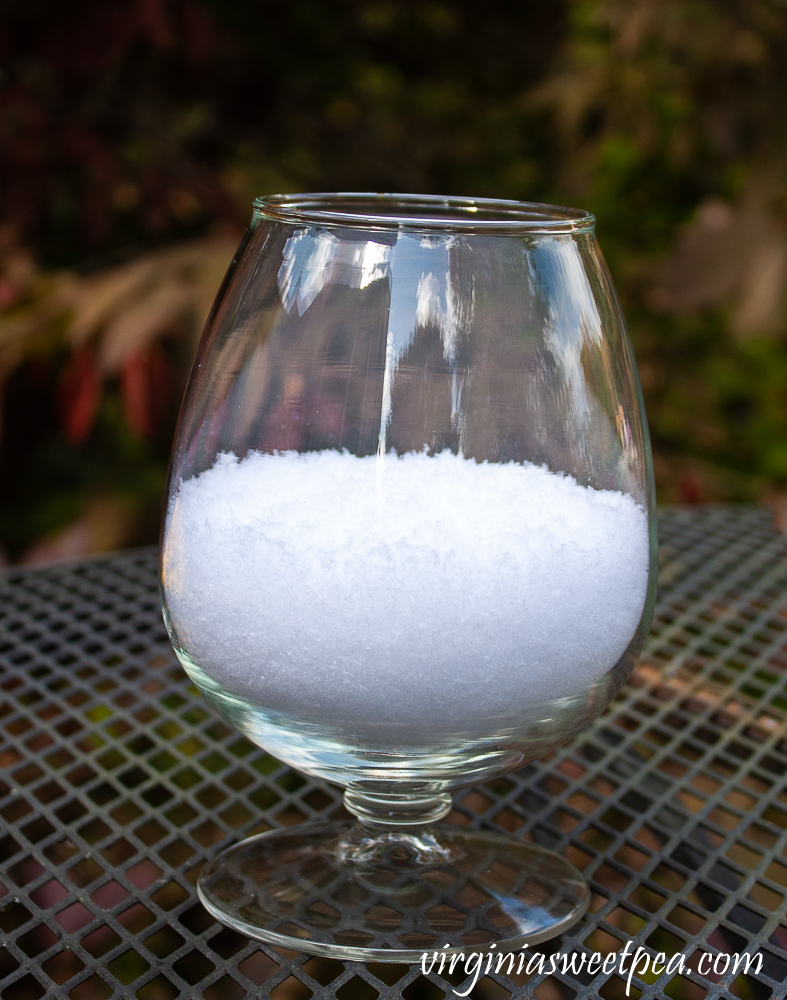 Step Three

– Arrange the Trees

Decide how many trees you want to use and where to place them. Then nestle them into the snow in place.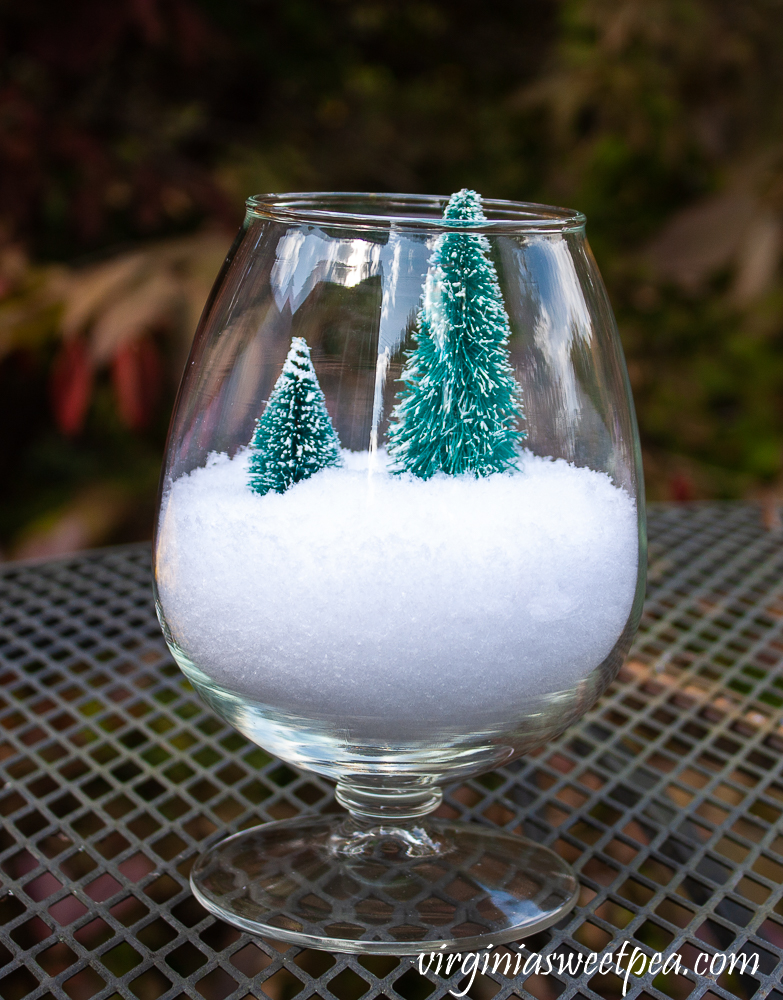 My brandy sniffer was only large enough for two trees. If I had used a large jar, I could have used more trees like Katrin did in our inspiration picture.
Step Four

– Add the Other Miniatures

I started by adding a deer. To help with the placement, I had to use tweezers. I'm naturally shaky and someone with more steady hands most likely wouldn't need the tweezers.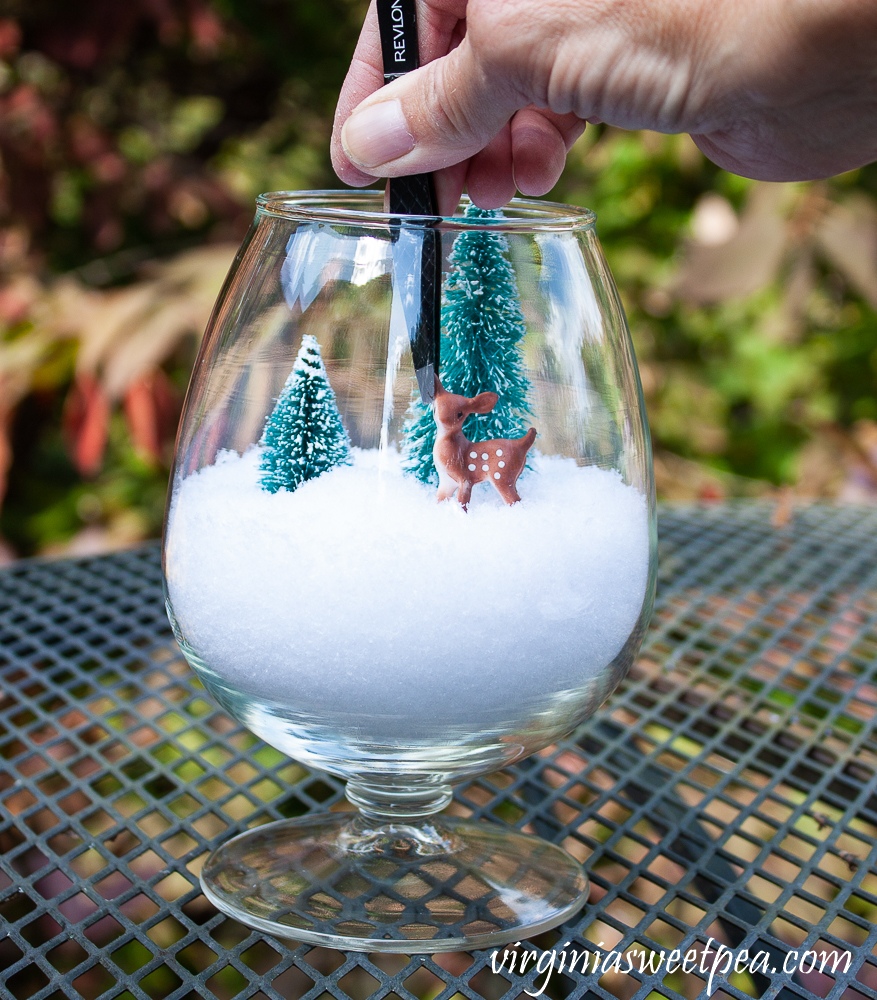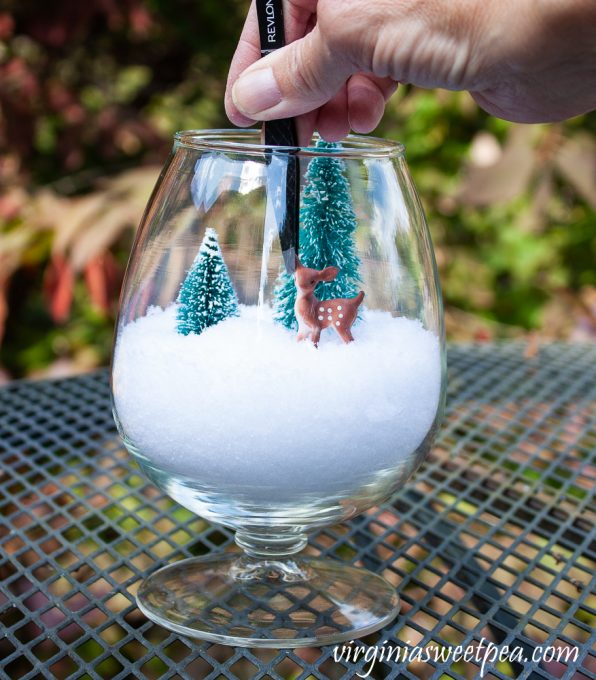 Next, I added a snowman. This little guy was leftover from making this Christmas ornament a few years ago.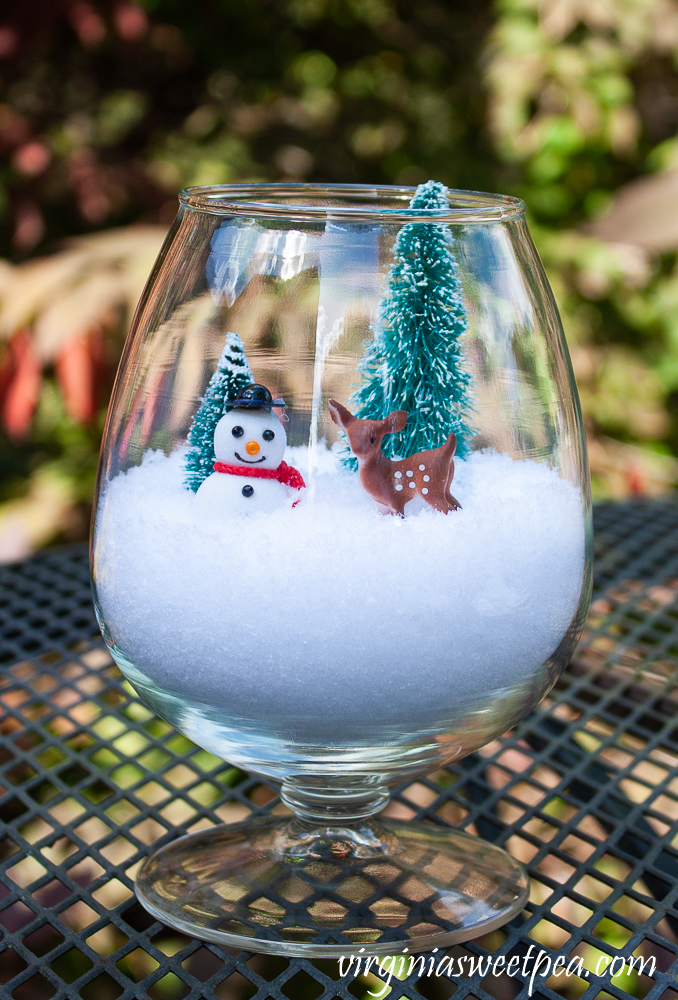 Finally, I added a second deer behind the two trees.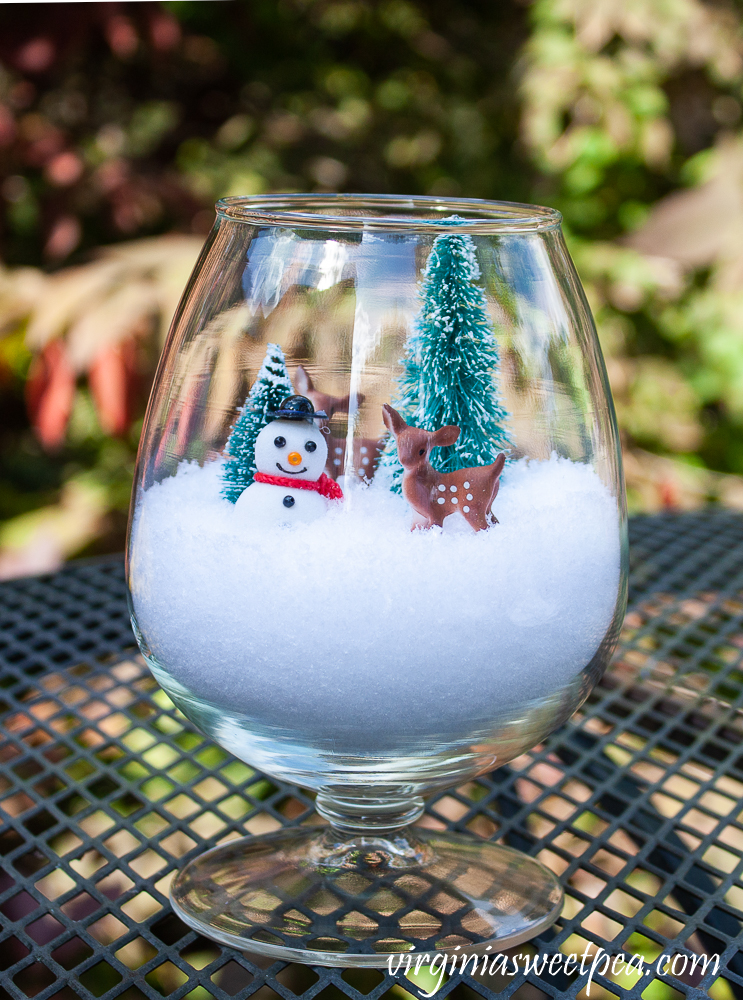 It was a super nice day when I created this and I made it outside. I then carefully carried it inside and decorated a spot for Christmas with it.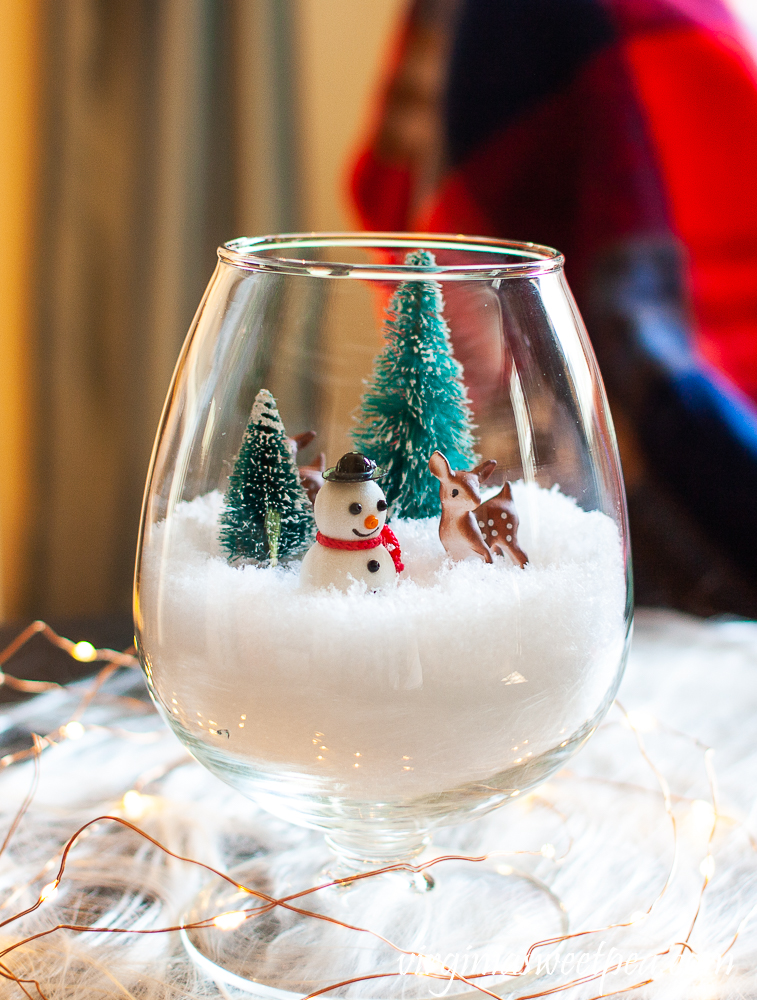 Did you notice the beautiful wool plaid blanket behind my winter scene?
It was my dad's and for some reason, my mom had it in her car the last time I saw her. Being the spoiled thang that I am, of course, Mama gave it to me when I asked her if I could have it.
The next blogger sharing her version of our inspiration picture is Kristin of White Arrows Home. Kristin lives in the north woods of Wisconsin in a log home on a lake and is a fellow vintage lover. I can't wait to see what she created for this challenge!
More Projects to Enjoy
Many thanks to Cindy for organizing this fun monthly challenge!
Click on the links below to visit each blogger who is sharing their version of our inspiration picture.