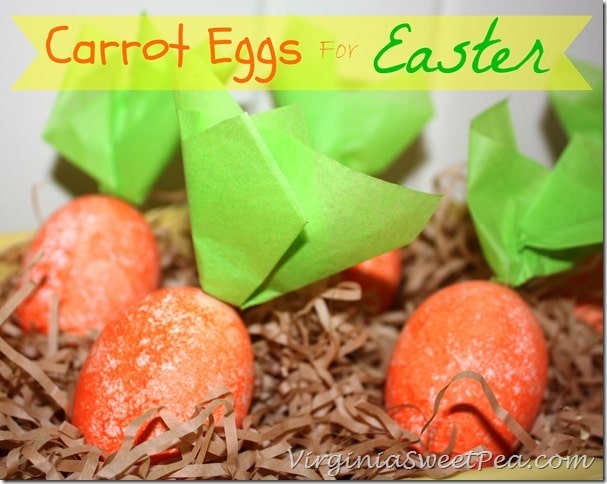 Even though Easter is a few weeks away, I couldn't resist creating some fun carrot eggs for my mantel.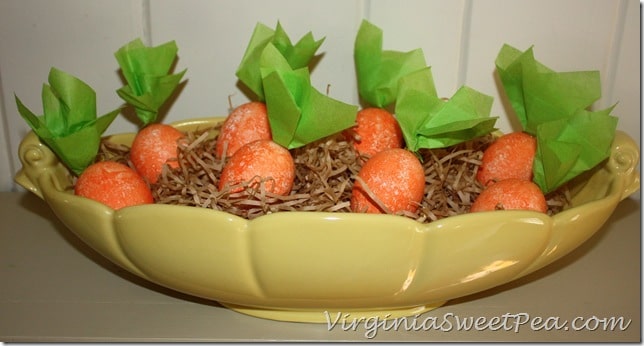 These were super easy and fun to make!
How to Make Carrot Eggs for Easter
Supplies
Hard Boiled Eggs
Craft Paint
Sponge
Tissue Paper
Glue
Procedure
Sponge Paint Eggs
Instead of using dye for my eggs, I dabbed on orange craft paint with a sponge. This paint technique dried very quickly which was an added bonus.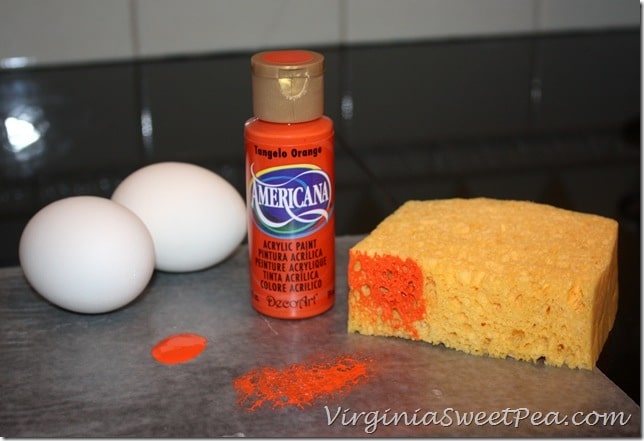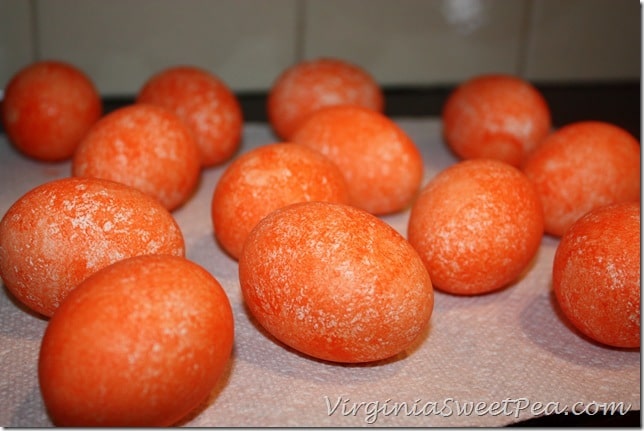 Make the Carrot Top
The carrot tops were formed by folding a 4×4 square of green tissue paper.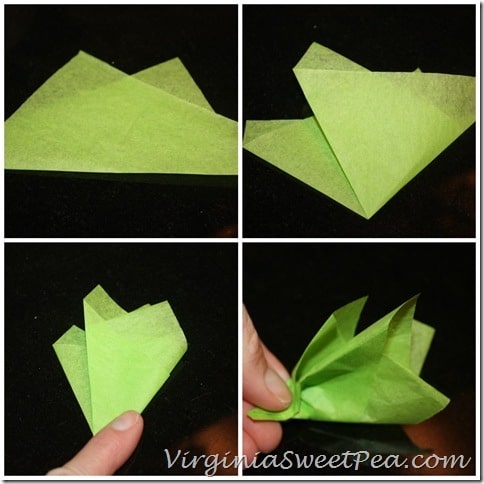 Glue Carrot Top to Egg
After folding the tissue paper, adhere it to the egg with a dab of hot glue, then gently pull apart the layers of tissue paper to create fullness.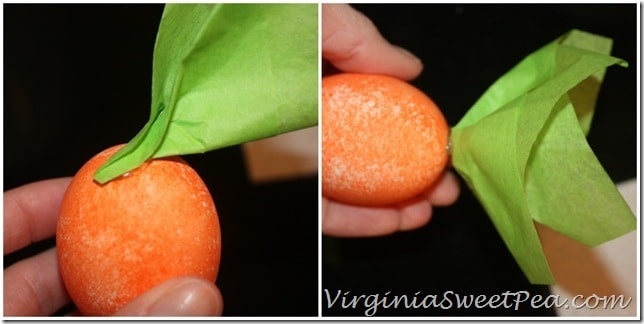 Display
Brown shredded paper in a vintage dish looks like a carrot garden!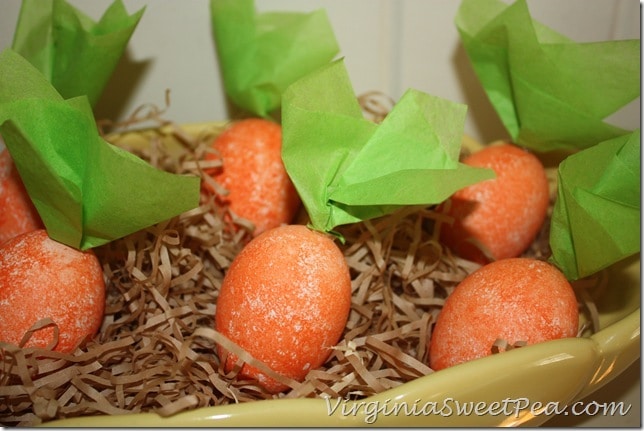 I used these carrot eggs on my Easter themed mantel. Here's a sneak peak!