Christmas Vignettes :: Sharing the Last Few for 2012
Today is the first day in a long while that I've been home during the day. School is out for two weeks and I am so much enjoying having a day to myself. Today's task is Christmas cards and I'm taking a break to share a few last Christmas decorations in my home.
A chest in our living room holds an assortment of natural material. The red vases hold greens collected from neighbors. Each glass container on the silver tray holds a different native Virginia plant material. I used red sumac, gold sprayed magnolia pods, and silver glittered and sprayed pine cones of a few varieties. Nestled in the snow are rose hips.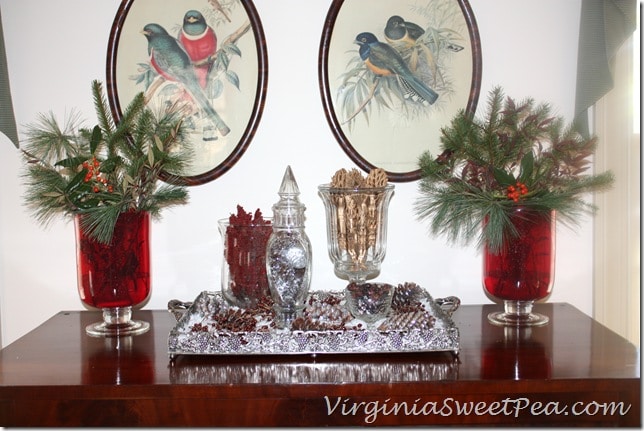 My sweet friend Sheila sent this vintage angel to me last Christmas.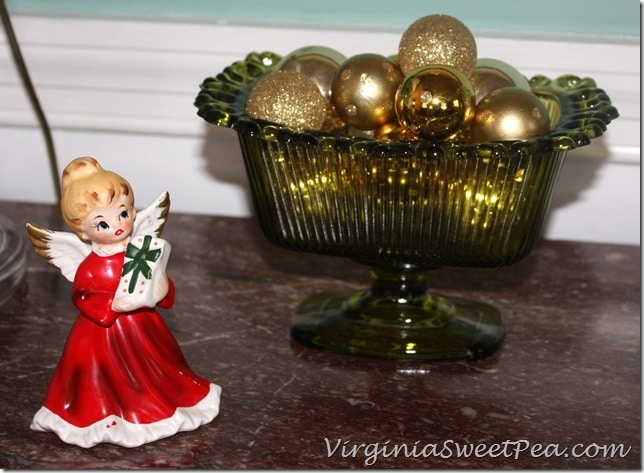 Our dining room table looks festive with a vintage runner and silver bowl filled with new silver pinecone ornaments and vintage red ones.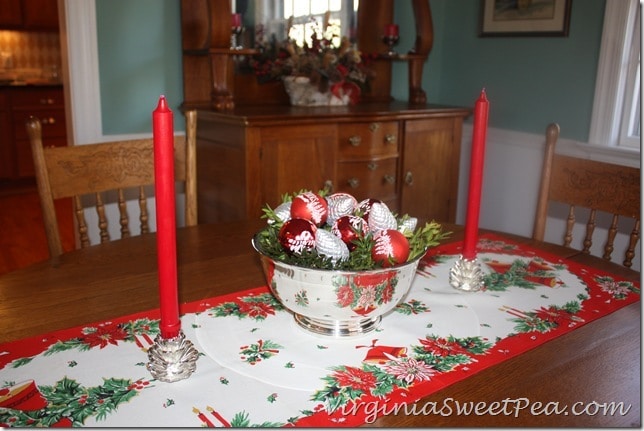 After the cards are complete, I'm hoping to plan our Christmas Eve menu and decide which cookies I'll bake. I'm hoping to spend part of tomorrow in the kitchen baking!
What's your plan for today?