Cozy Winter Home Tour – Part One
Today I'm sharing part one of my cozy winter home tour.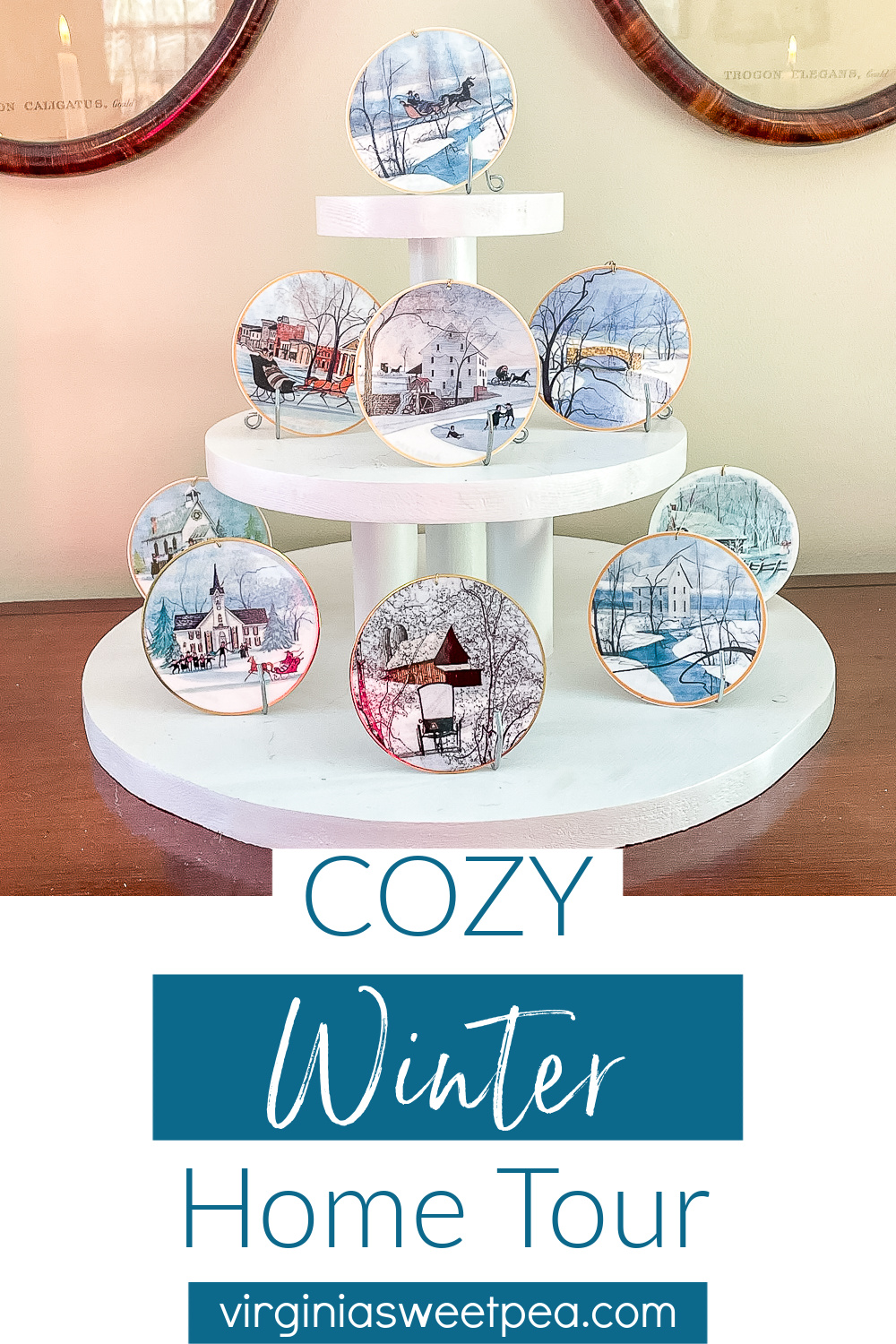 I'm sharing my home along with a group of blogging friends for a Keeping It Cozy Winter Homes Blog Hop hosted by Amber of Follow the Yellowbrick Home. You'll find links to all of the home tours at the end of this post.
If you arrived here from Thistle Key Lane, welcome!
Living Room
Welcome to winter in our living room. This room is Sherman's number one hang out spot.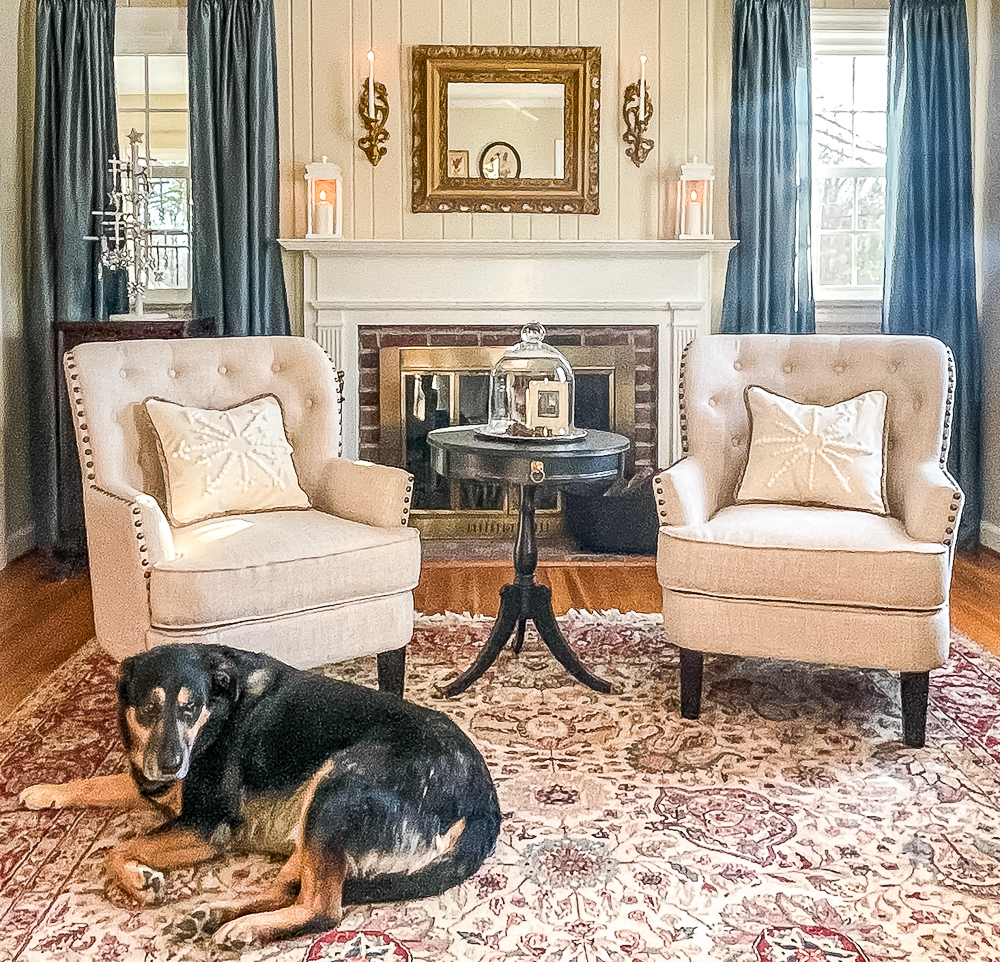 I decorated the cloche in front of the mantel with Deodor pine cones and a vintage German Christmas card that was my grandmother's.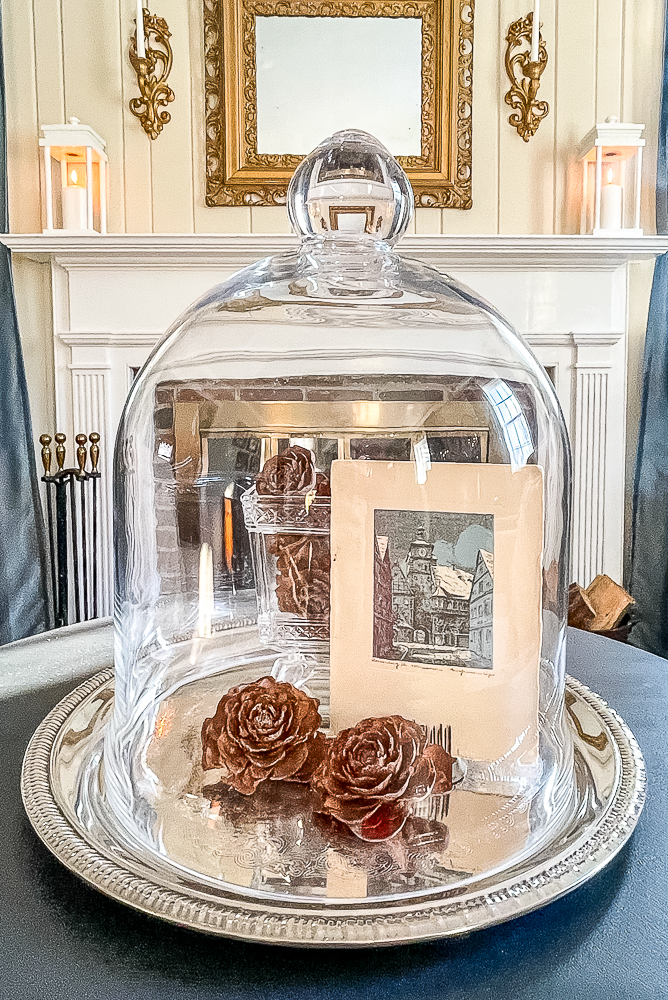 The mantel is simply decorated with DIY wood lanterns and white candles.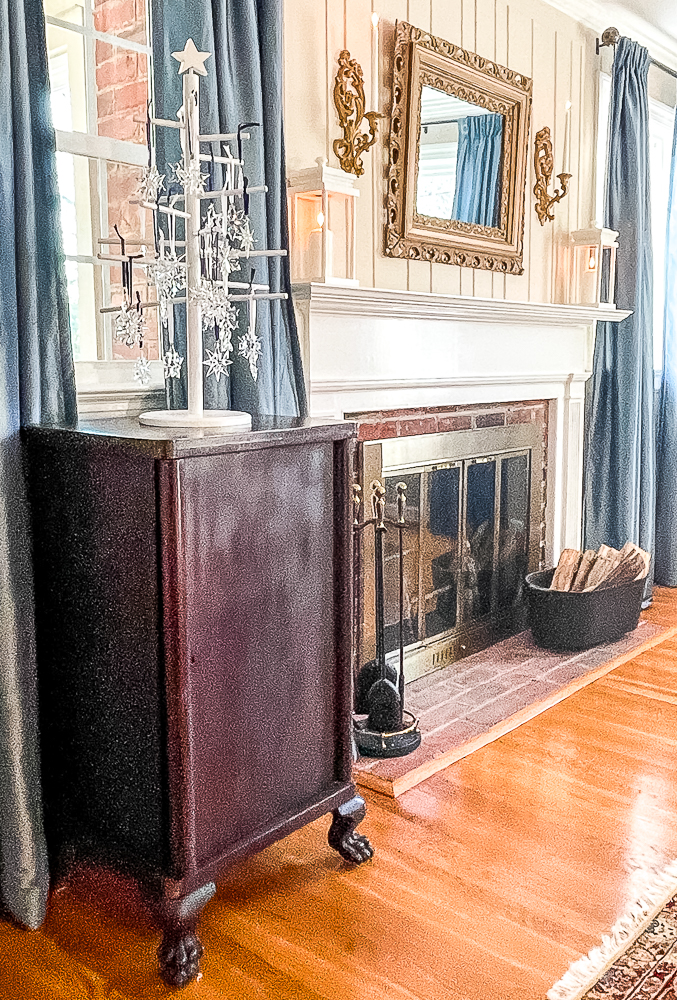 My husband gives me a Swarovski snowflake ornament every Christmas. I leave them out until March.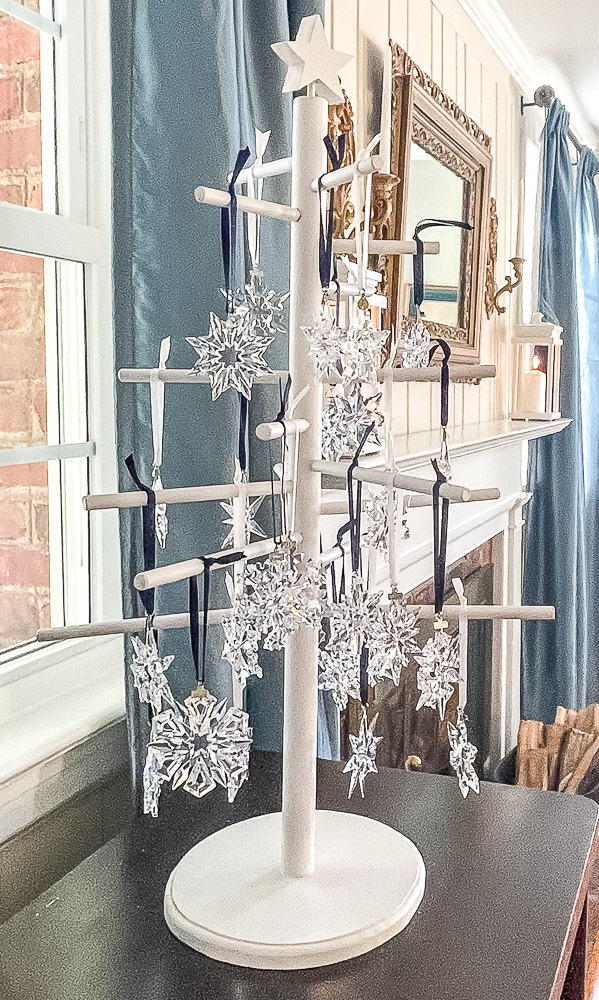 My grandmother's chest is decorated with P. Buckley Moss ornaments and brass candle holders with white candles.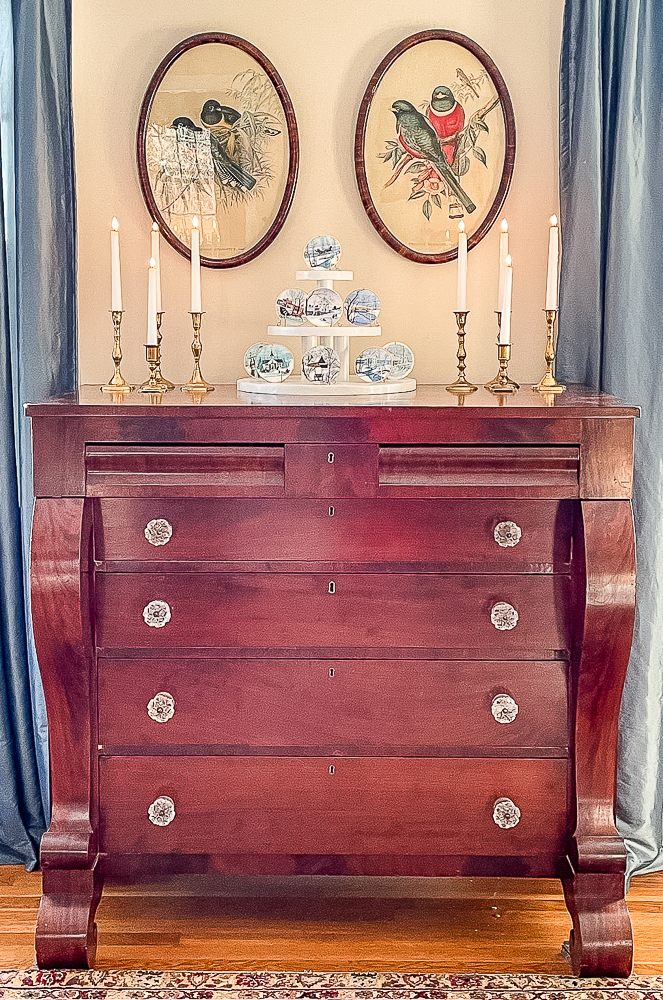 Mama gives my sister-in-law and me a P. Buckley Moss Christmas ornament each year. Ornaments with a winter scene are perfect to enjoy in January.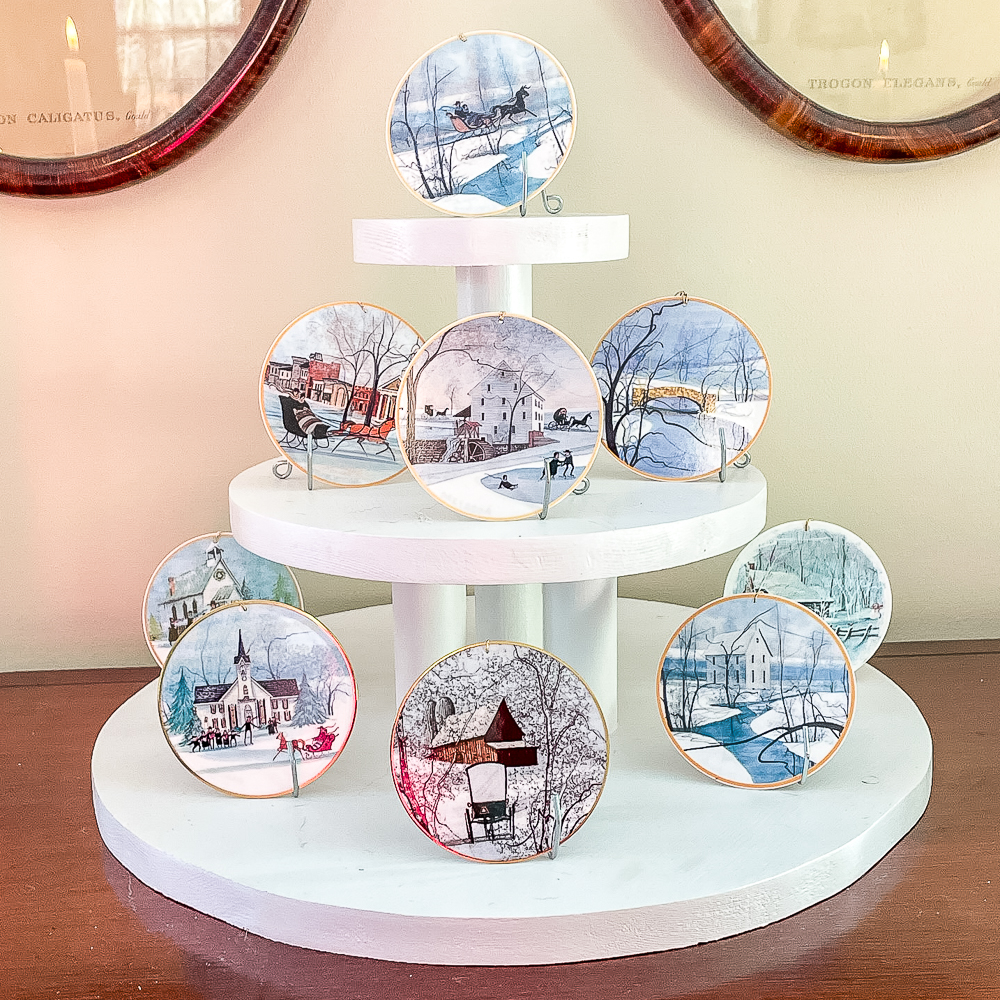 All of my brass candleholders were purchased at Kirkland's in the early 90s.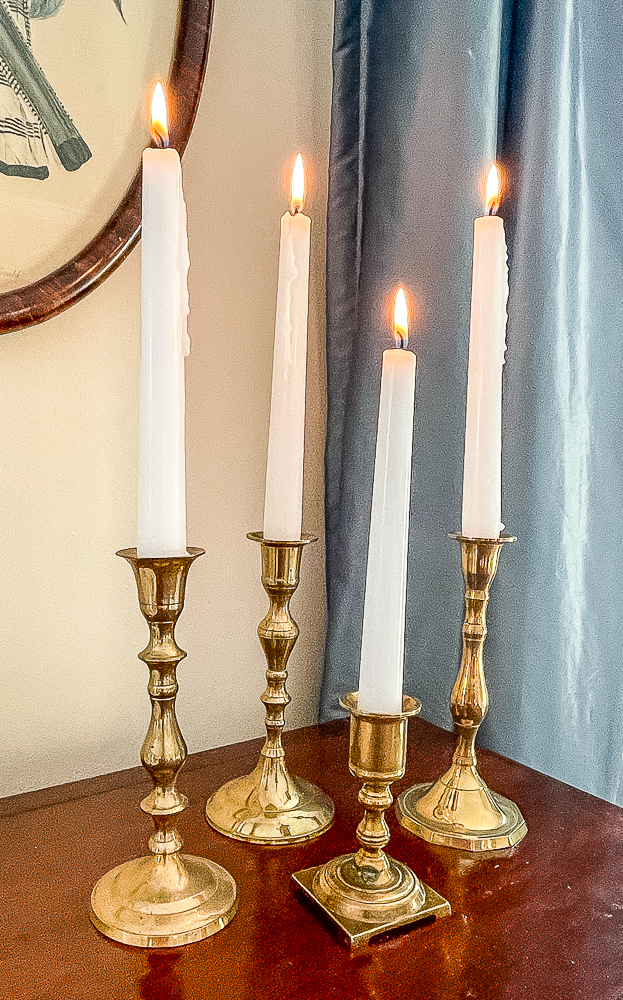 Dining Room
The dining room is also decorated for winter.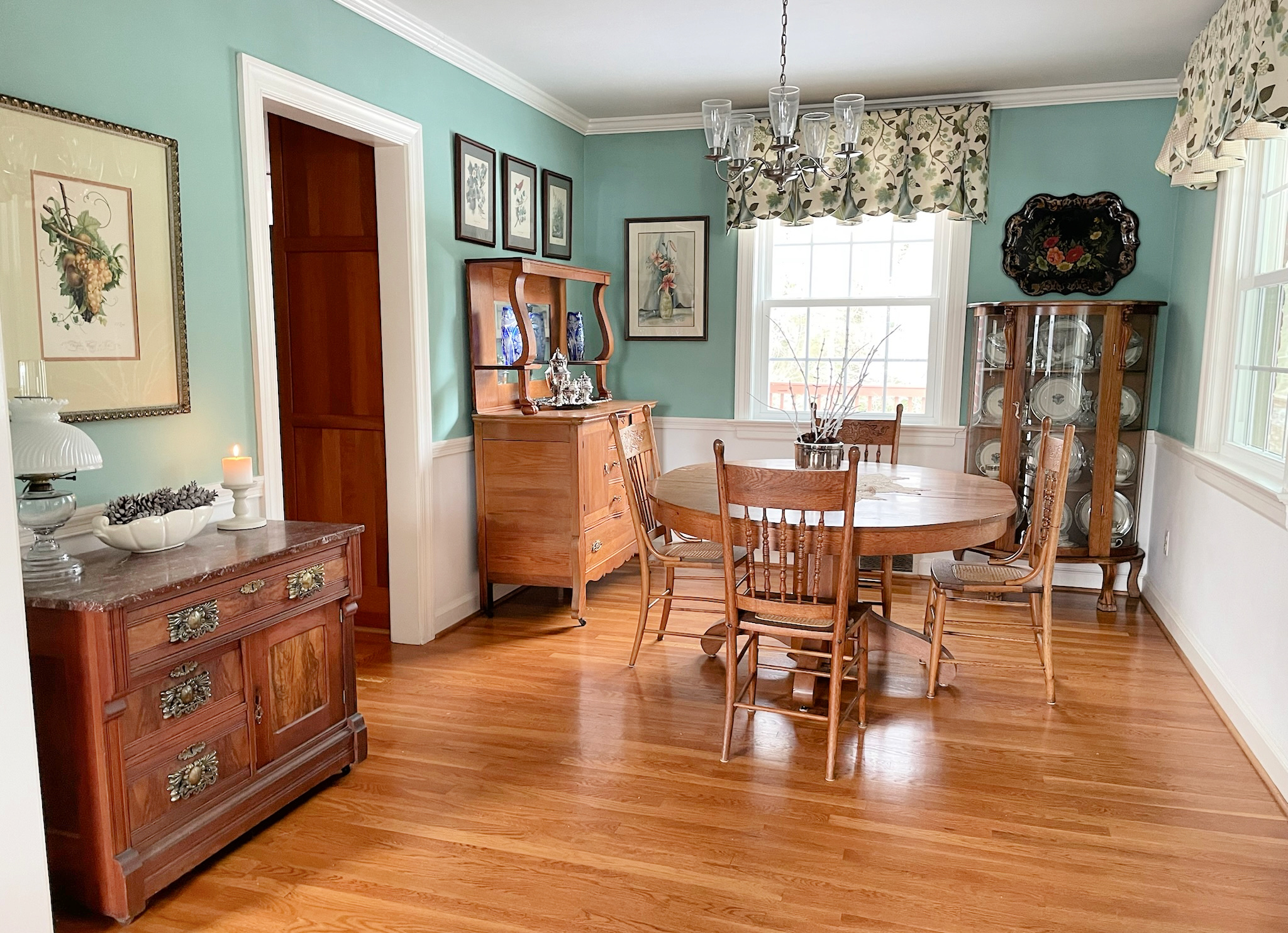 The table centerpiece is DIY frosted branches in a vintage ice bucket that was a prize for winning a tennis tournament.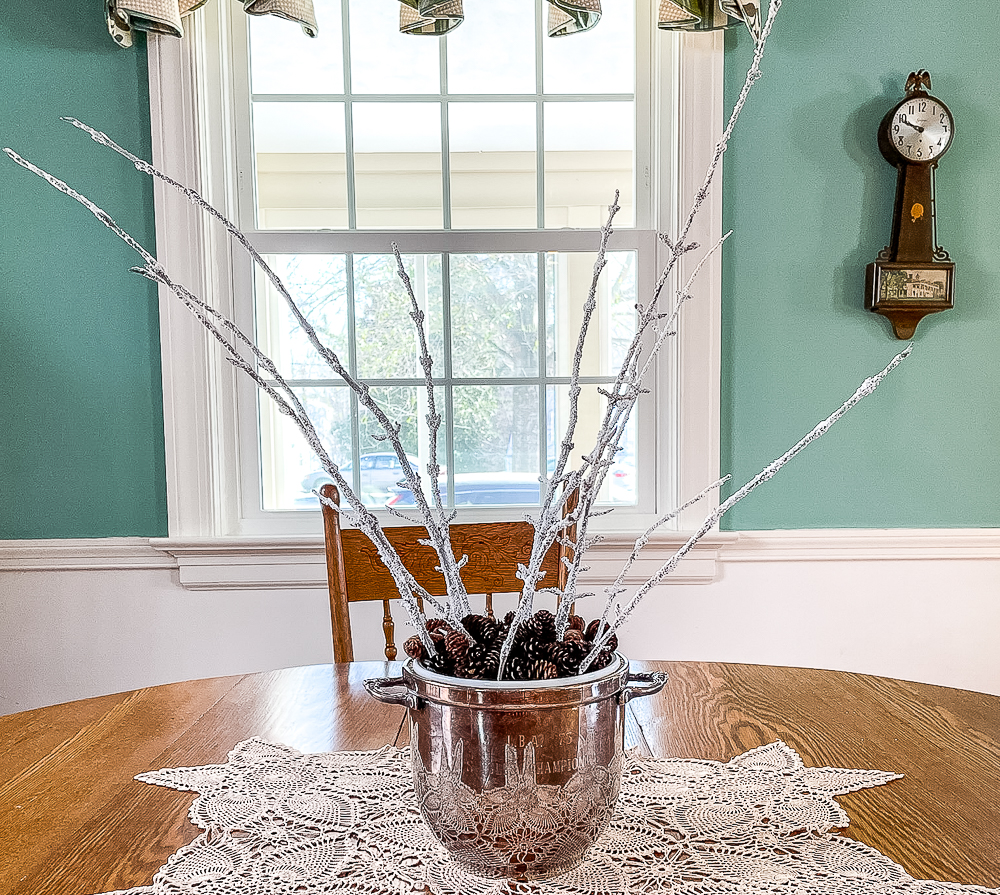 Pinecones, a candle, and a lamp decorate my grandmother's washstand.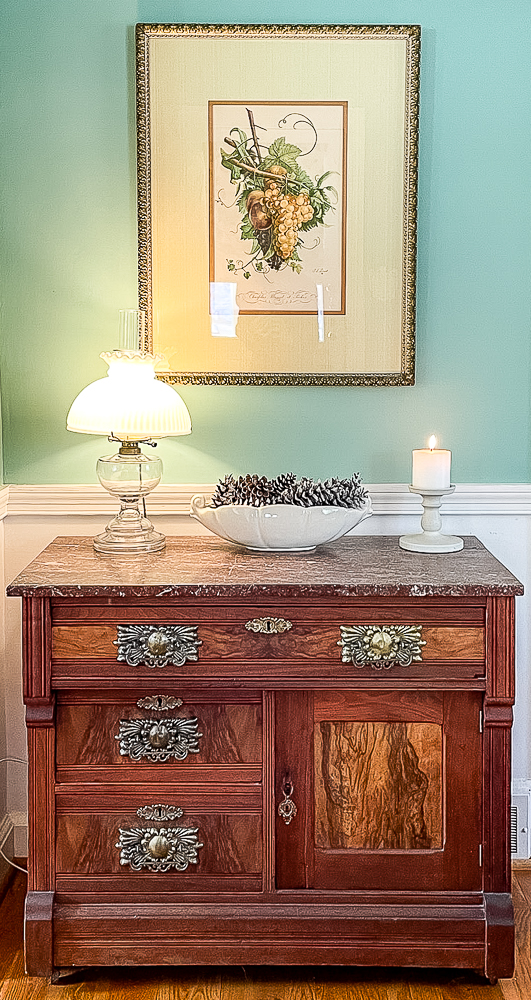 The pinecones were sprayed with spray snow and you can see how I made the frosted candle here.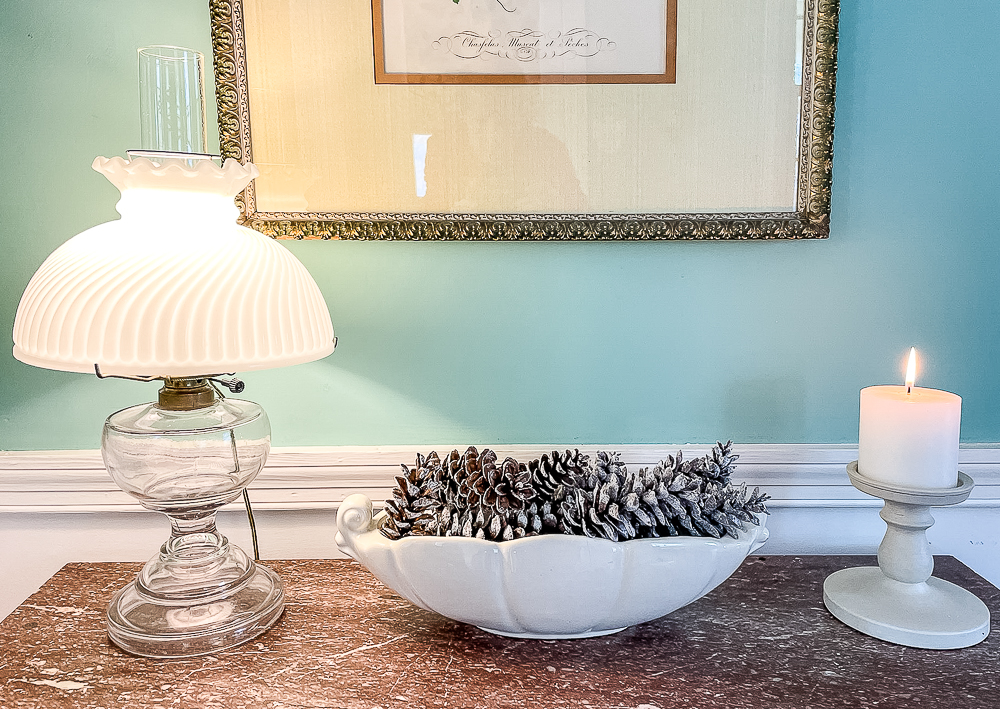 The buffet is decorated with a silver tea set and Czechloslvakian blue vases that belonged to Mr. SP's grandparents.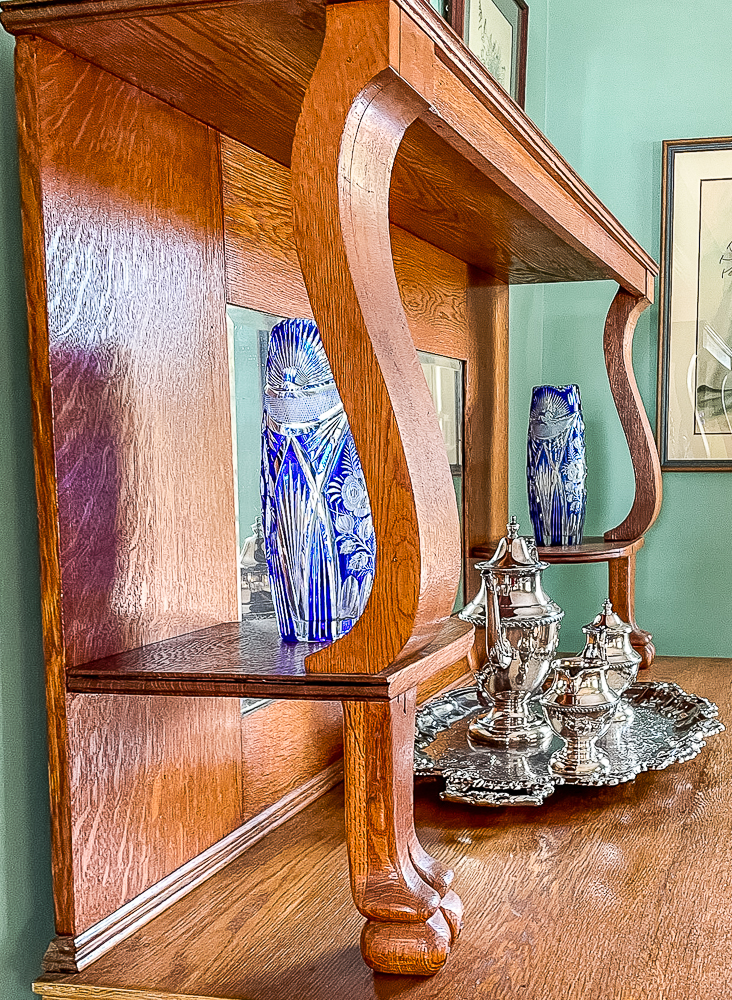 My mother-in-law gave these to me very early in our marriage and I treasure them.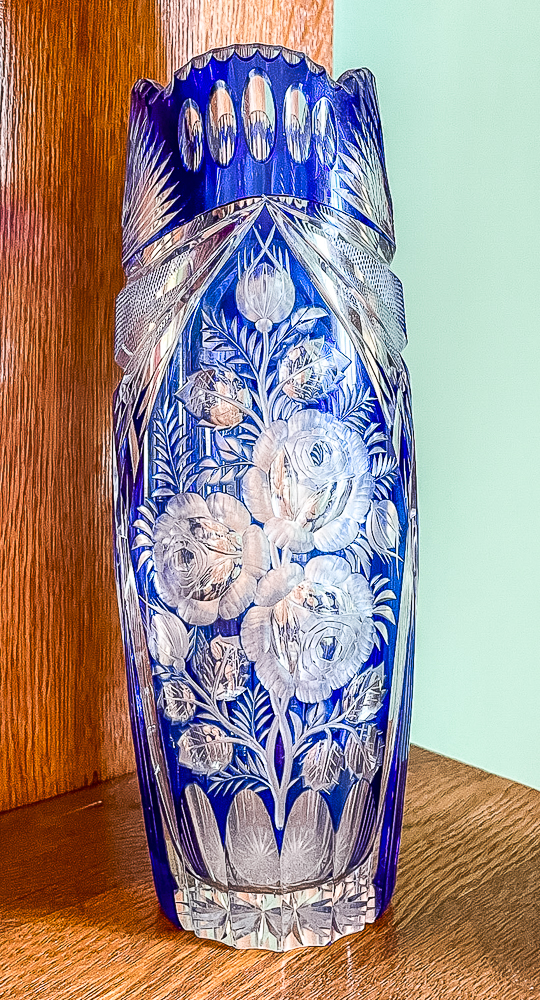 Sunroom
It's too cold to enjoy sitting on the sunporch but we still enjoy it as we use it as the main entrance to our home.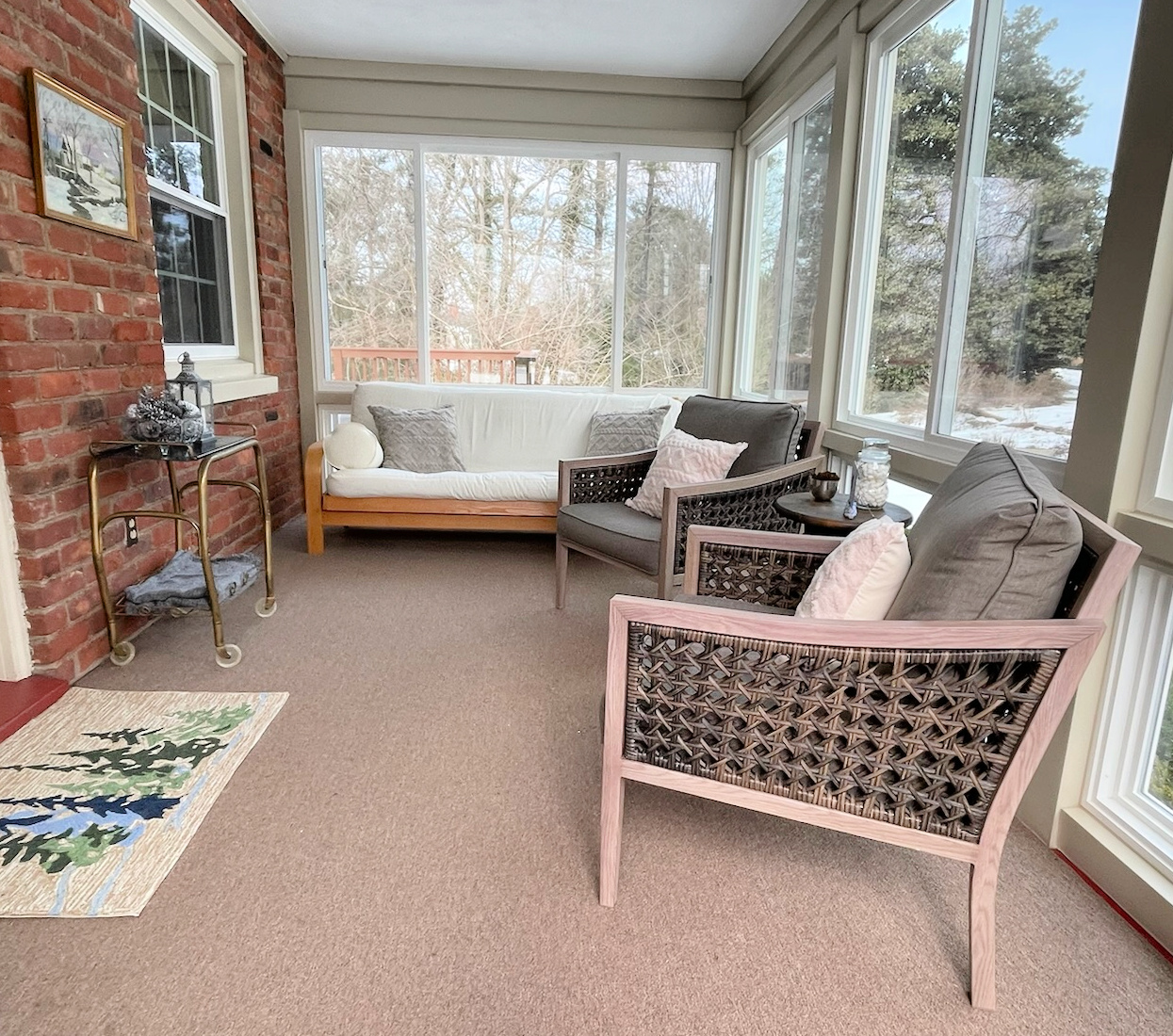 This area is decorated with a vintage painting that my friend gave me, a bowl of spray-painted pinecones, a lantern from another friend, and a throw, just in case it is warm enough one day to enjoy porch sitting.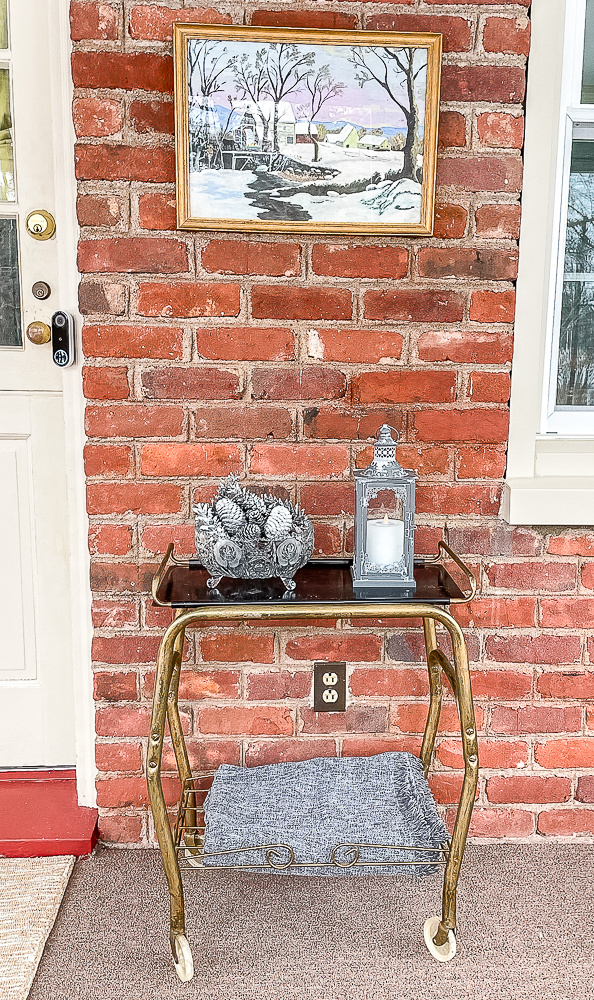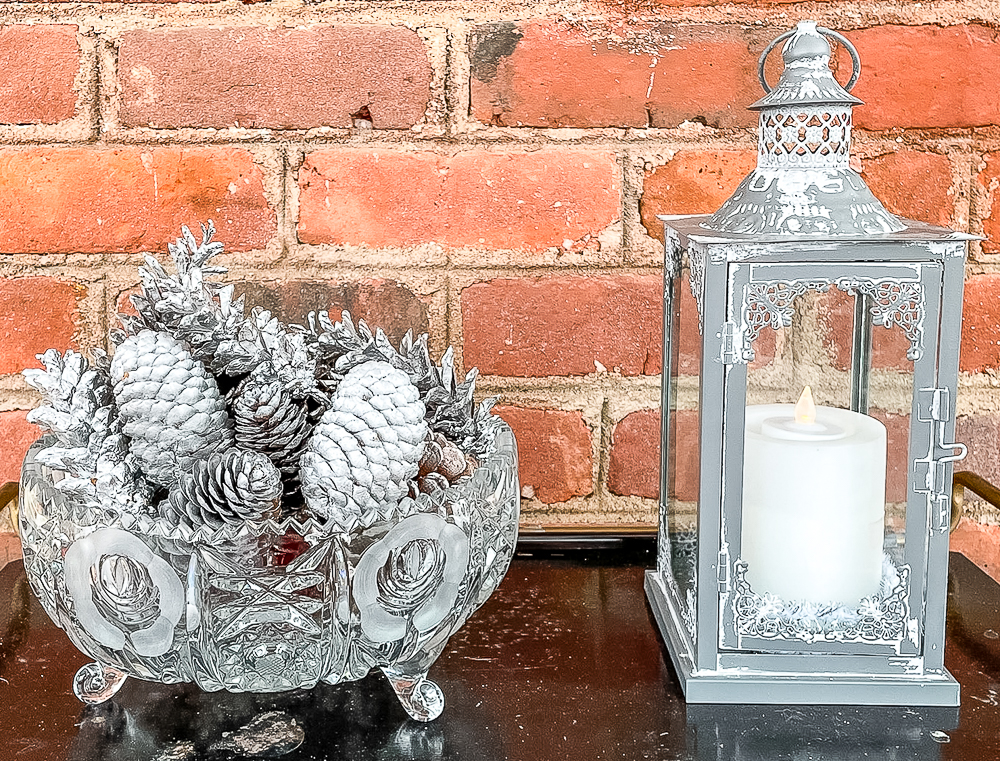 To the left of the door is this sled that my grandfather made in the 80s. I stenciled it at some point and last winter gave it a much-needed makeover.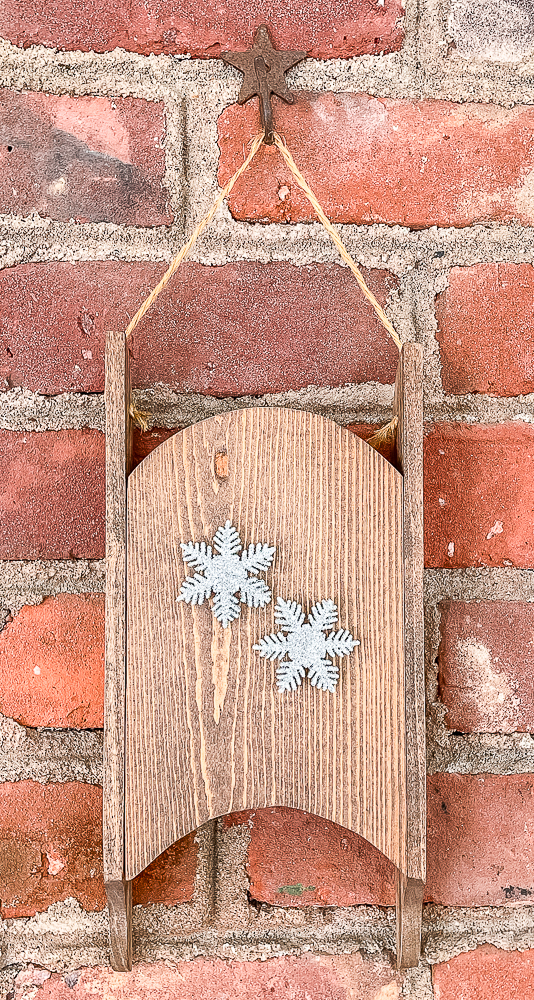 Cozy sweater pillow covers are on both chairs and the sofa.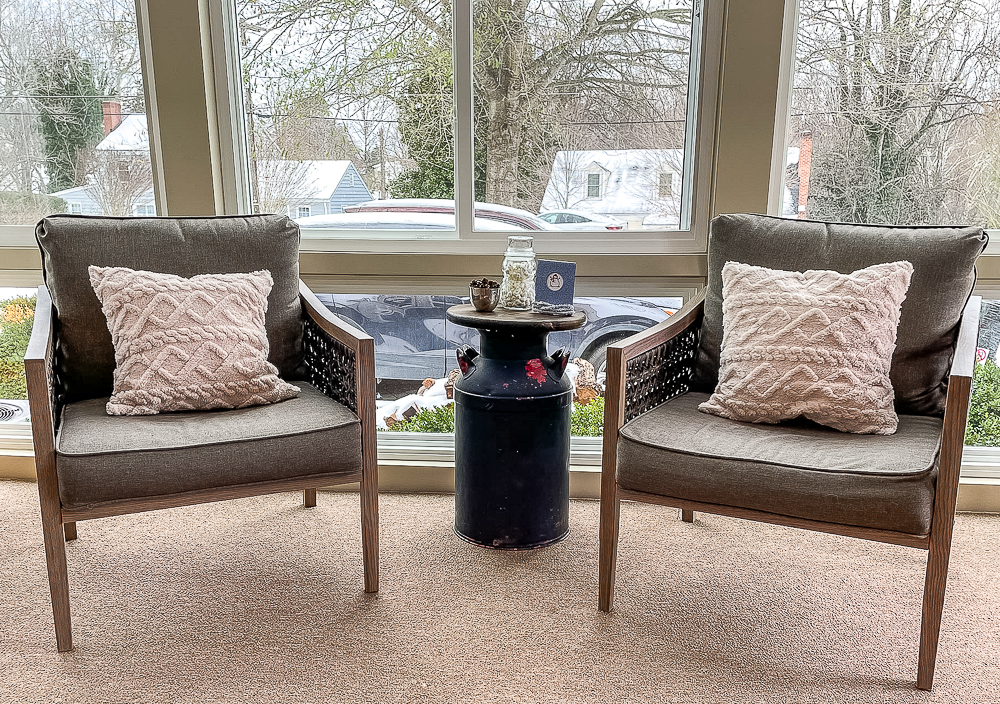 Angie of Postcards from the Ridge found this Jefferson Cup in a Tennessee thrift shop and kindly sent it to me. The glass snowman was a Goodwill find. My cousin made the snowman card.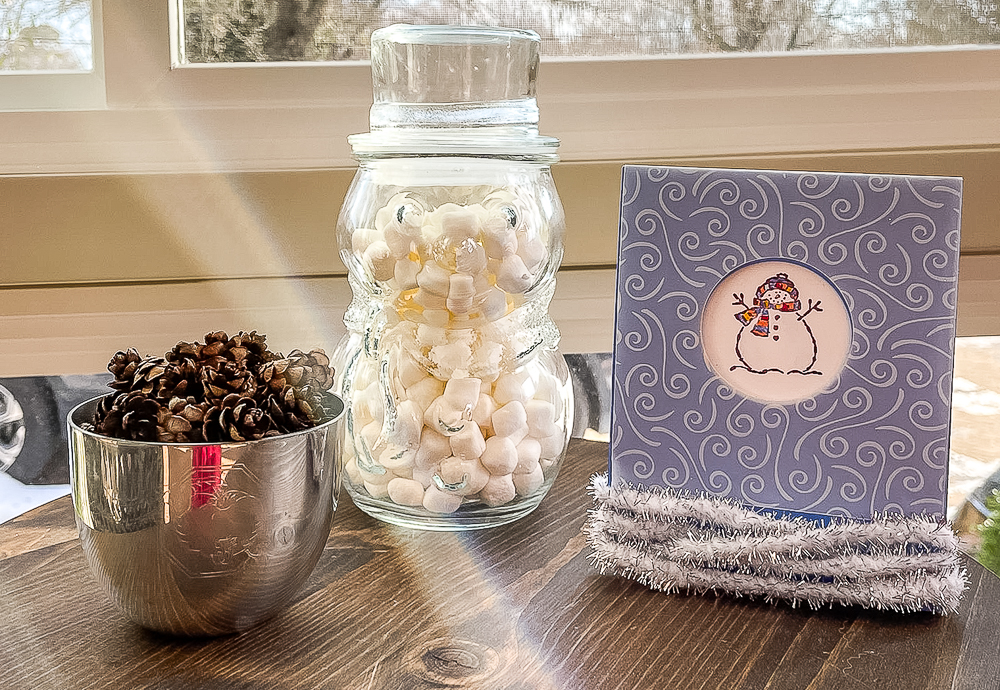 Now it is time to enjoy what my friends are sharing today. If you are hopping in order, next up is Kim from Shiplap and Shells.
Click here to see part two of my cozy winter home tour.
Keeping it Cozy Blog Hop
Now it is time to enjoy what the other ladies are sharing today.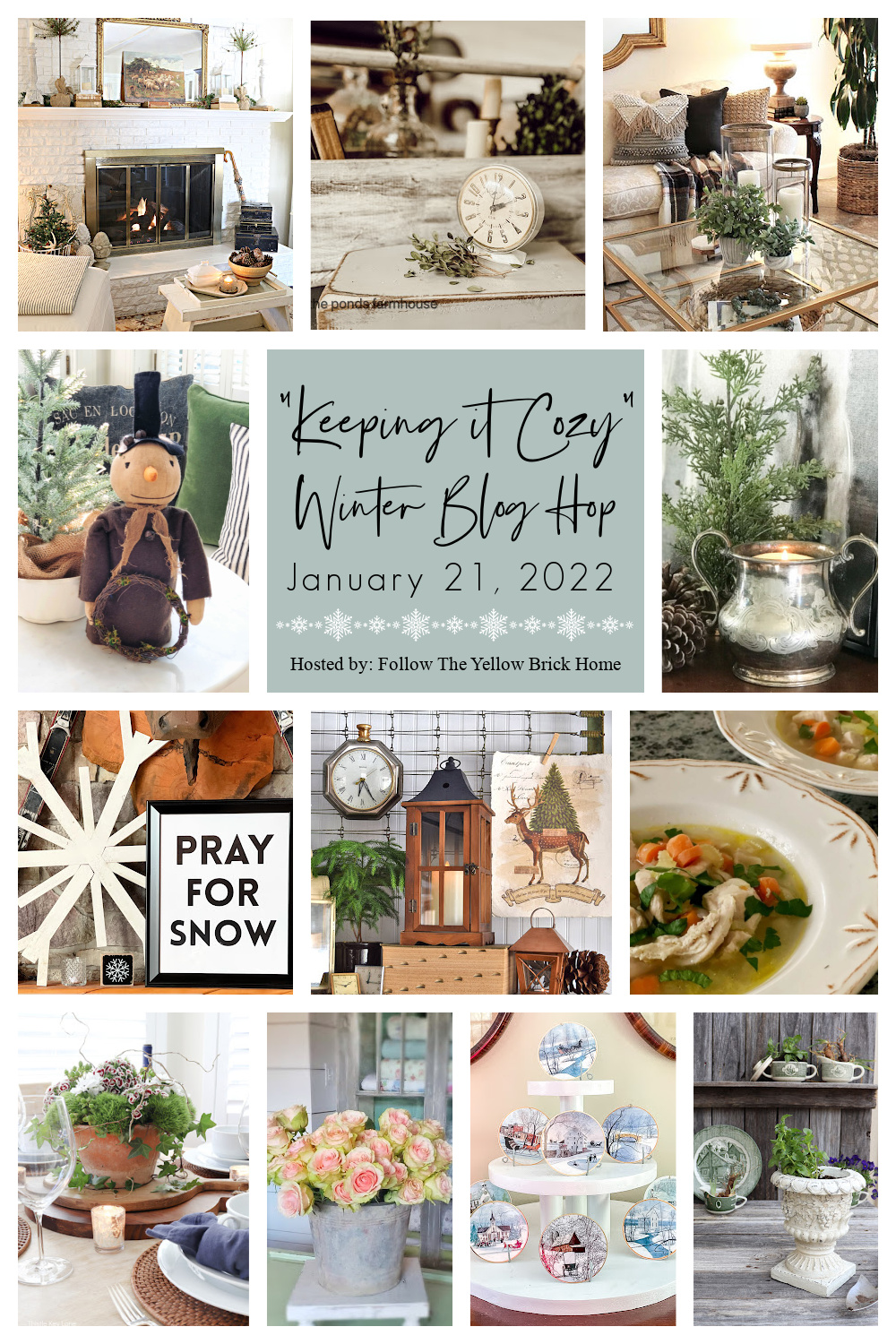 You are invited to the Inlinkz link party!