Cozy Winter Home Tour – Part Two
I'm back with part two of my cozy winter home tour. If you missed part one, you can see it here.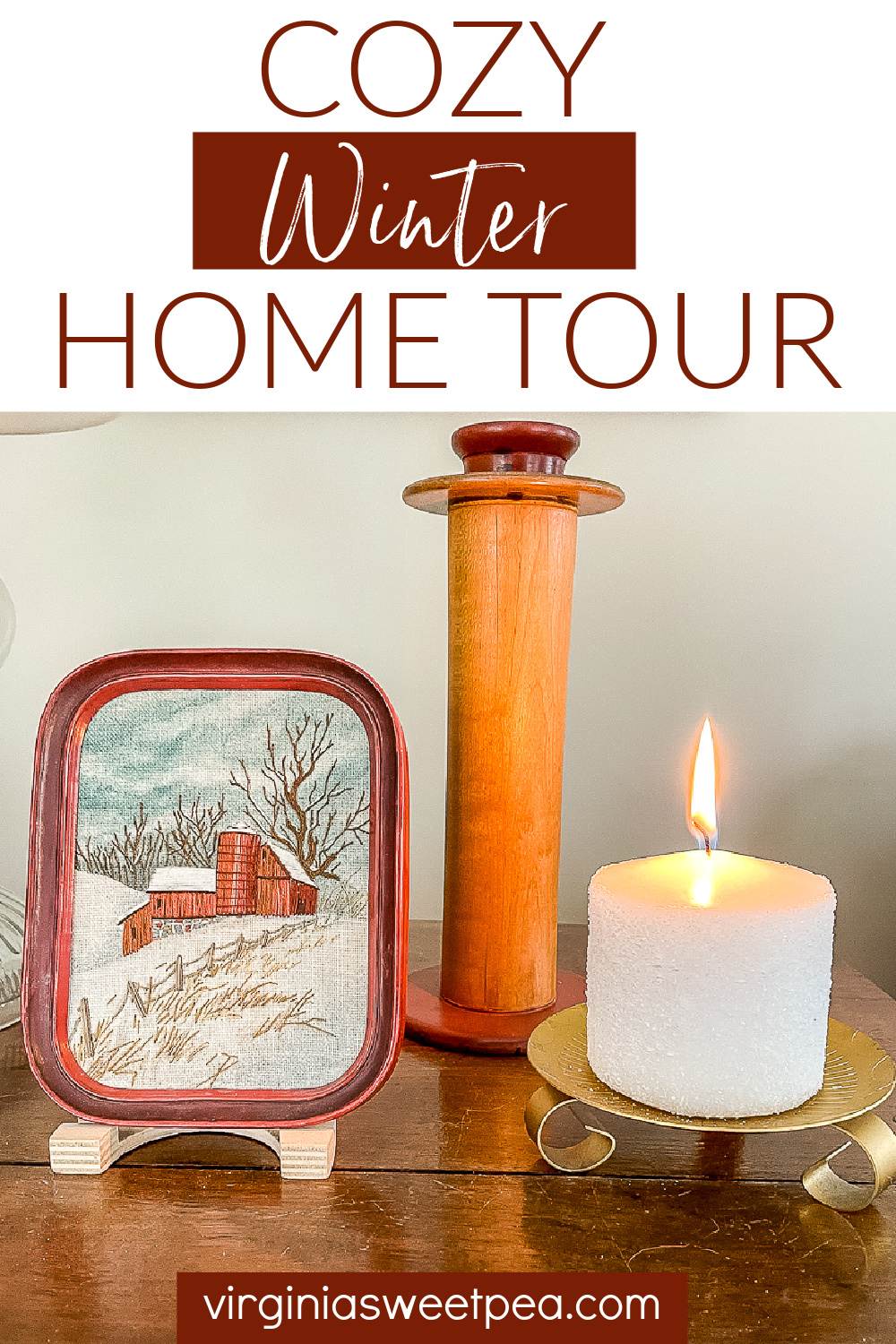 Family Room
I so much enjoy decorating our home for each season. Our family room is the perfect spot to get cozy on a sofa and watch the snow fall.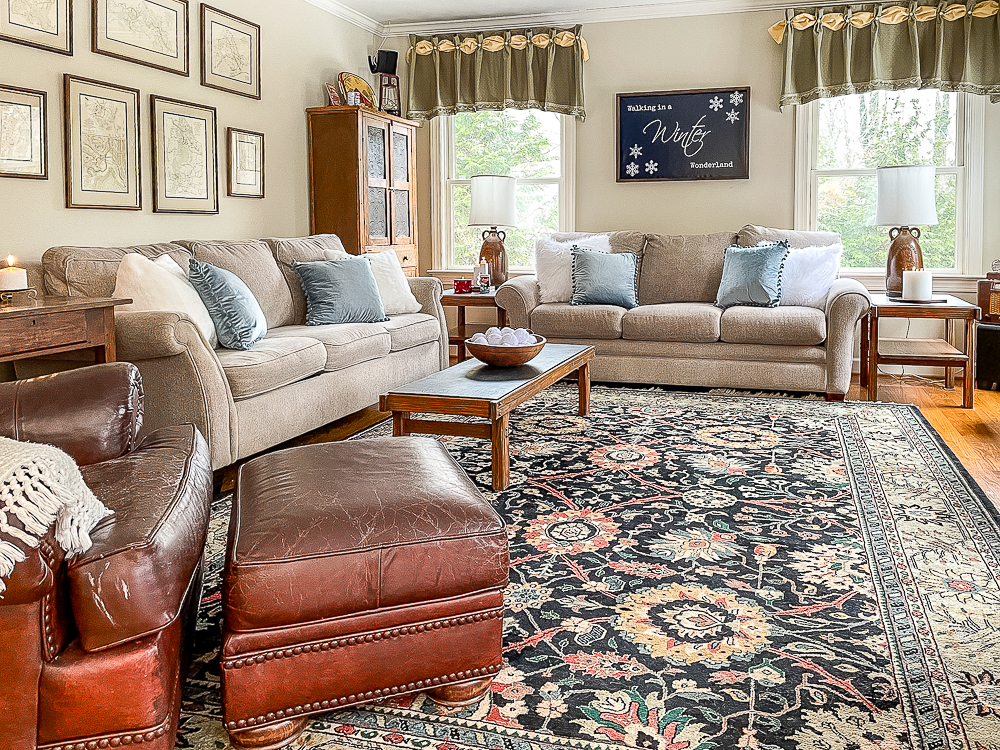 The coffee table centerpiece is a wooden bowl filled with faux snowballs and twinkle lights.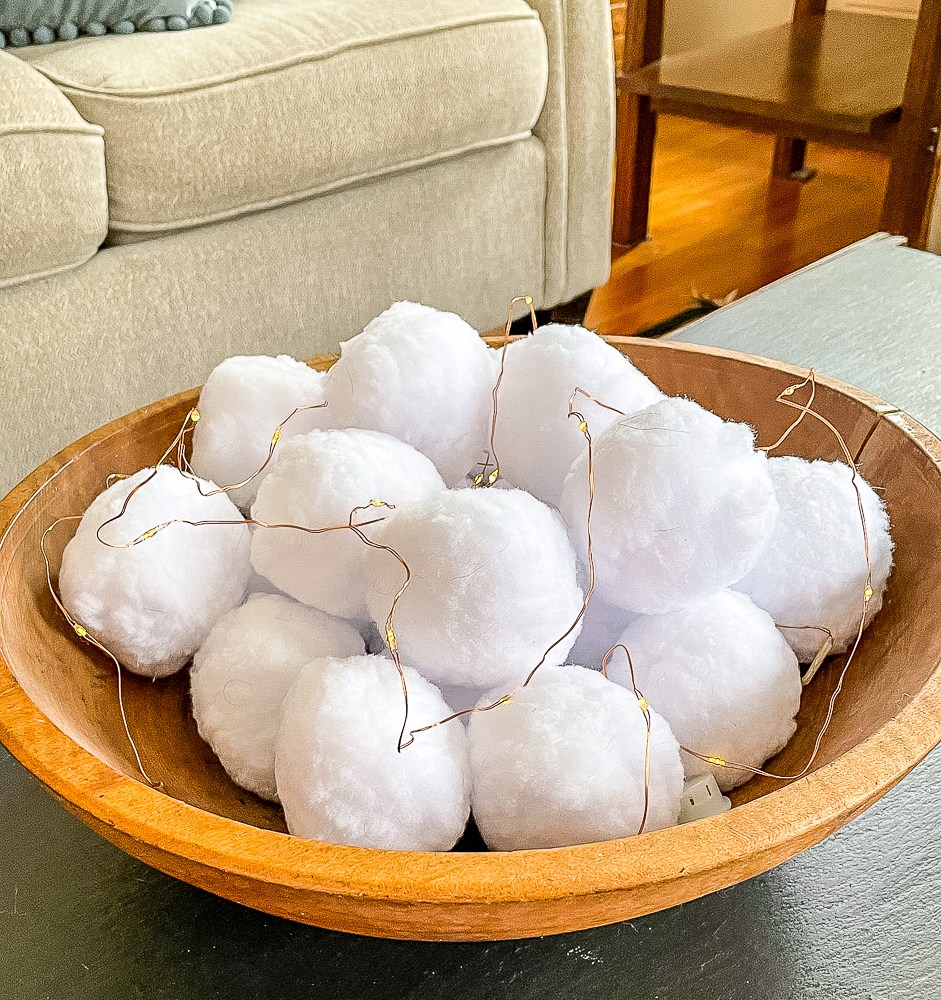 The end table holds a winter vignette that includes a DIY snowman candle holder, a vintage beer can from Mr. SP's collection (see more here), and a red glass candle holder, most likely either Blenko or Fenton, that belonged to my grandmother.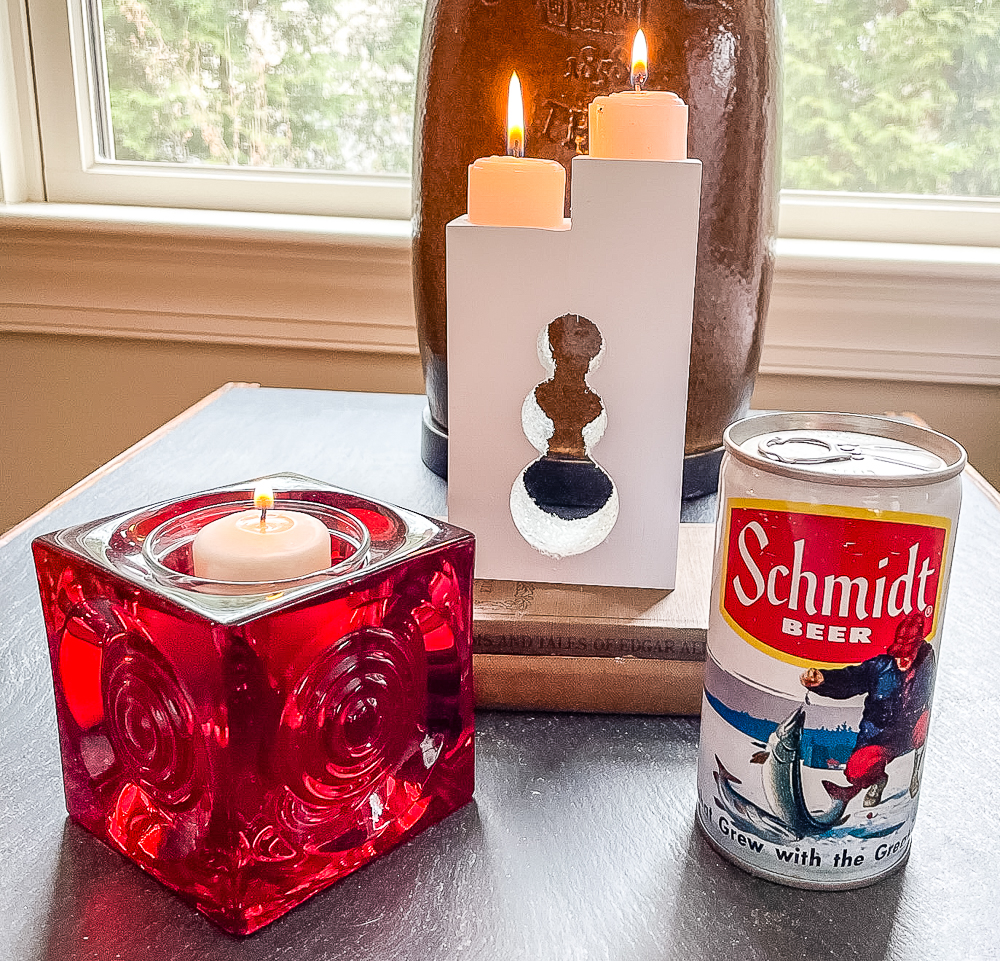 On top of the pie safe is another winter vignette.
The lantern was my grandfather's and the covered bridge tray was found in a local antique shop.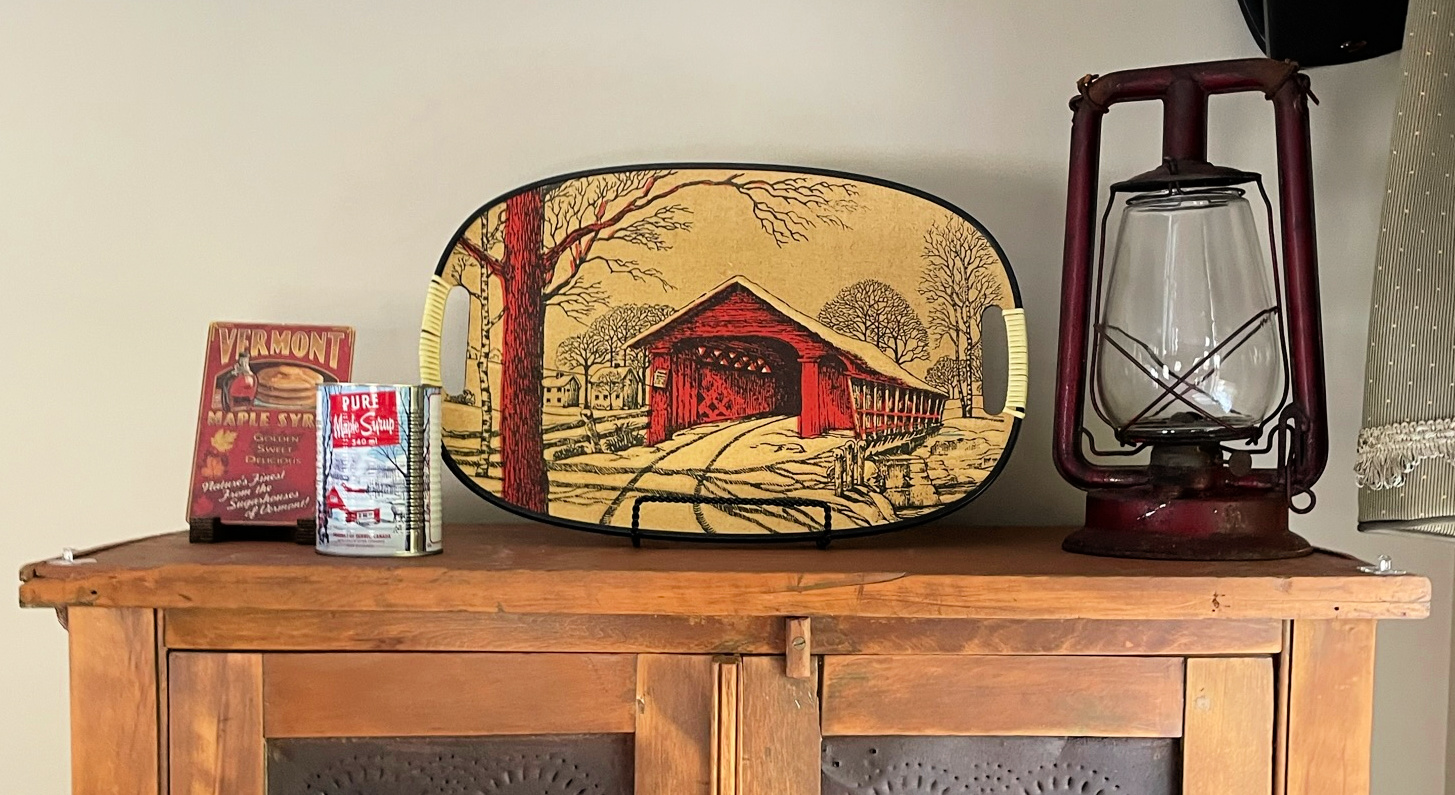 The postcard and candle were purchased in Vermont.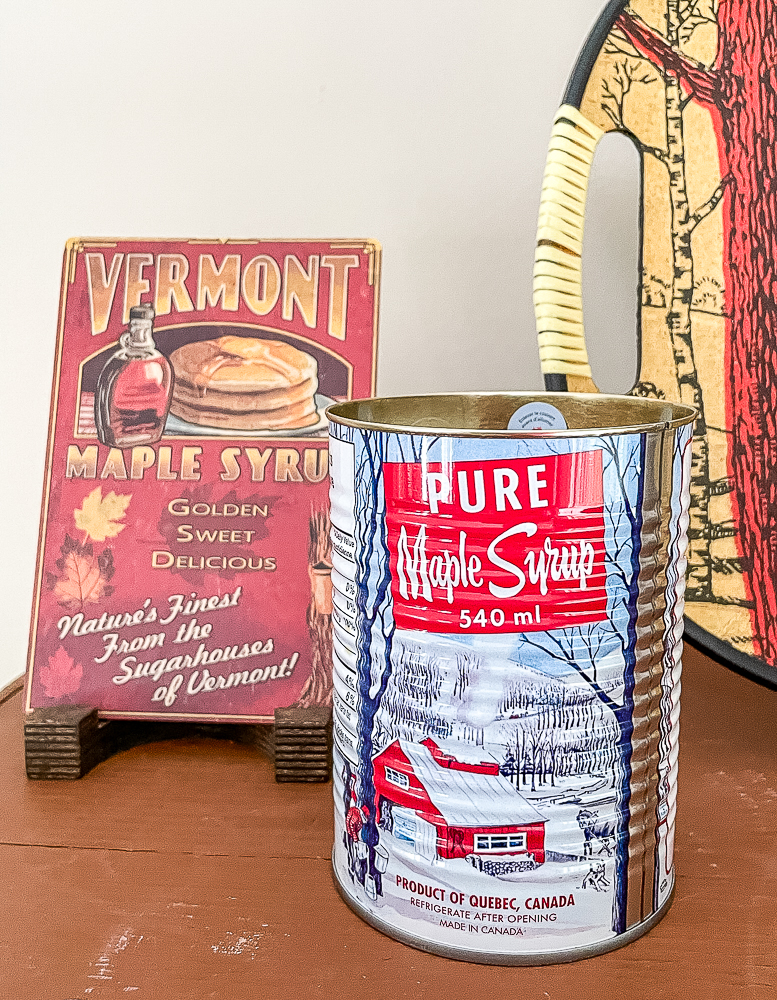 The other coffee table and corner are also decorated for winter. My grandfather made the wooden piece under the candle for my grandmother to use for Garden Club floral design competitions.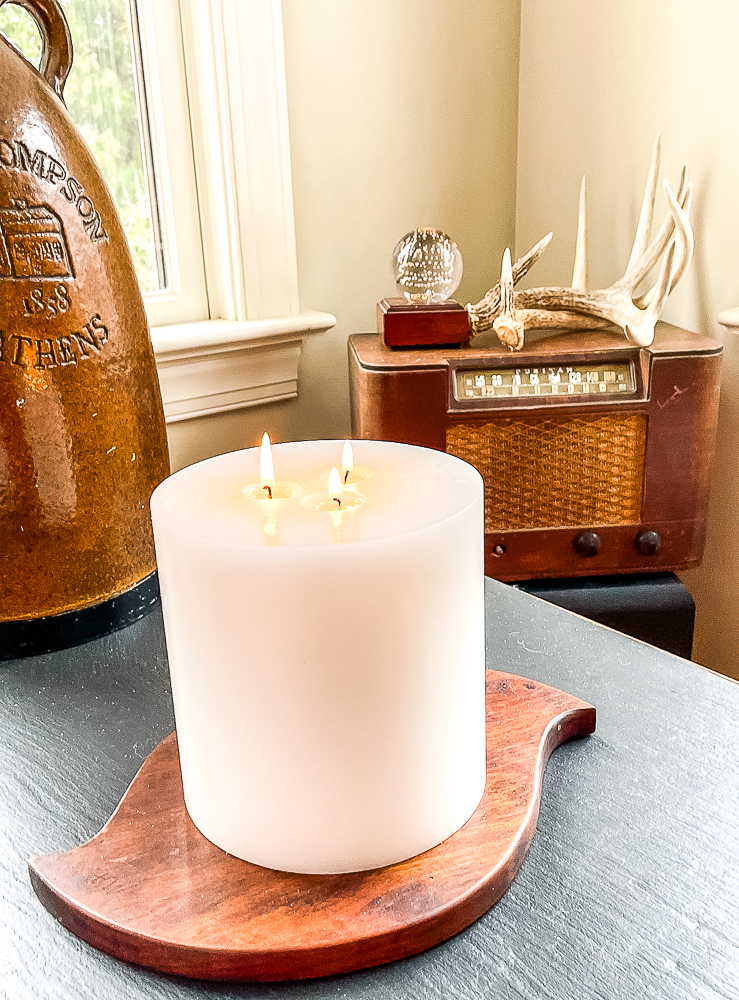 The light was my grandmother's and Sherman found the deer antlers. I purchased the vintage radio at a neighbor's yardsale.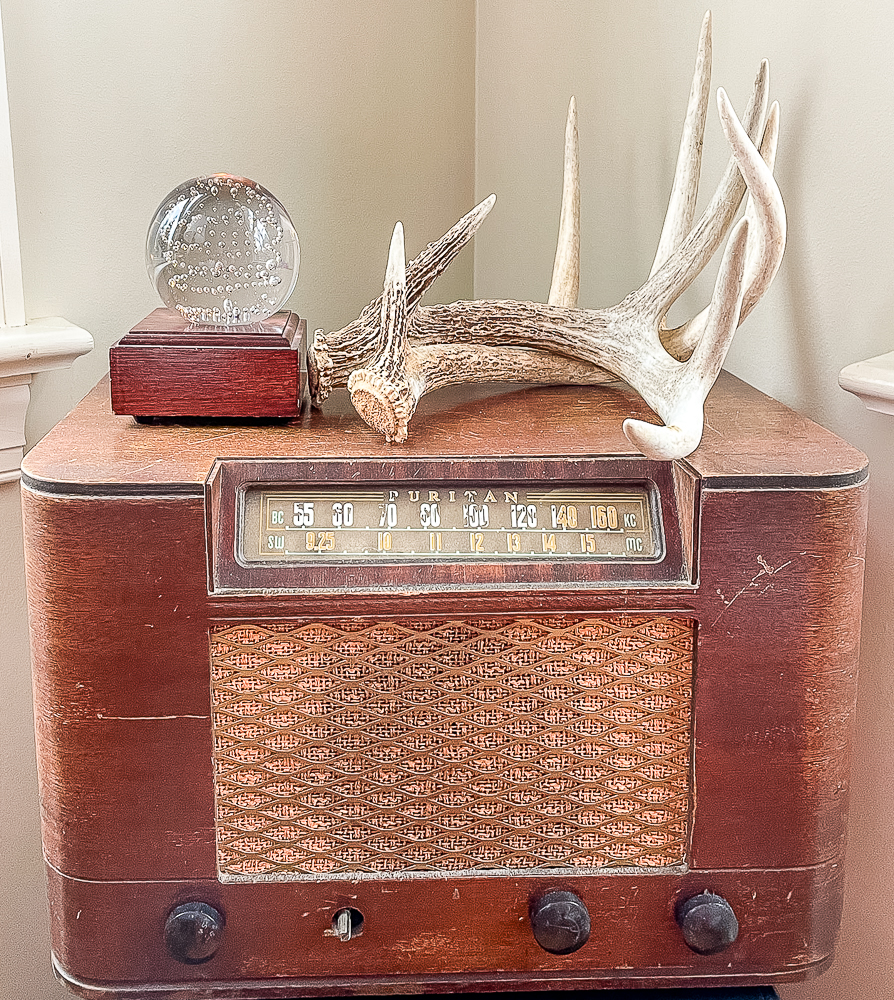 Sherman relaxes in his leather chain in this corner most nights.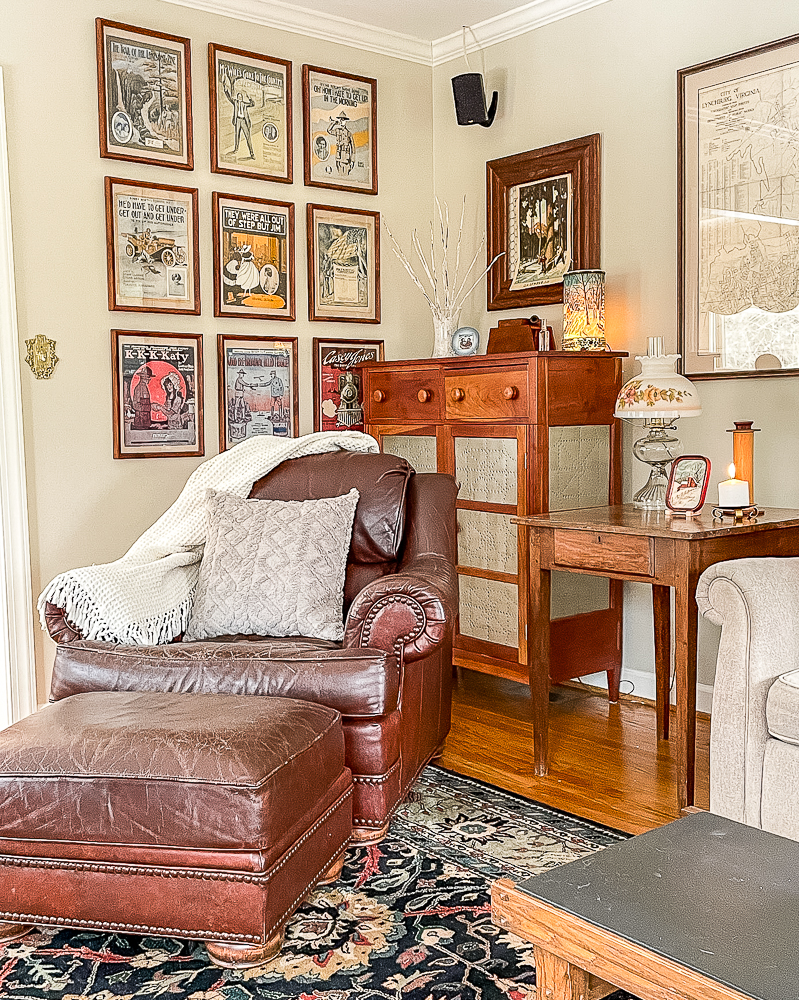 A winter vignette decorates the table. Mama gave me the spool, the needlework was found in a New Mexico thrift store, and I made the frosted candle.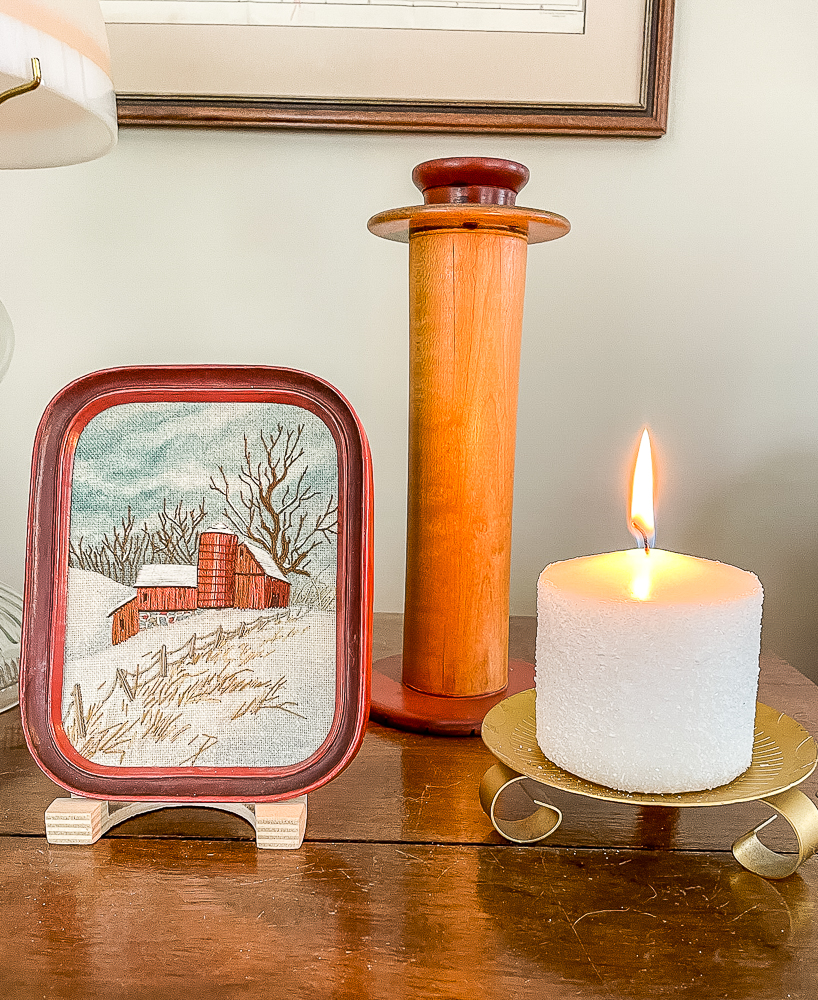 The pie safe is also decorated for winter. The Coca Cola lumber art is from the 40's. I left my Econolite in place from Christmas and added my grandfather's pipe and tobacco holder and a small bottle.
Mama's family lived on a farm and threw their trash into the gullies on the farm. If you know where to dig, what was trash and now is a treasure can be found. This small bottle is one treasure that I found.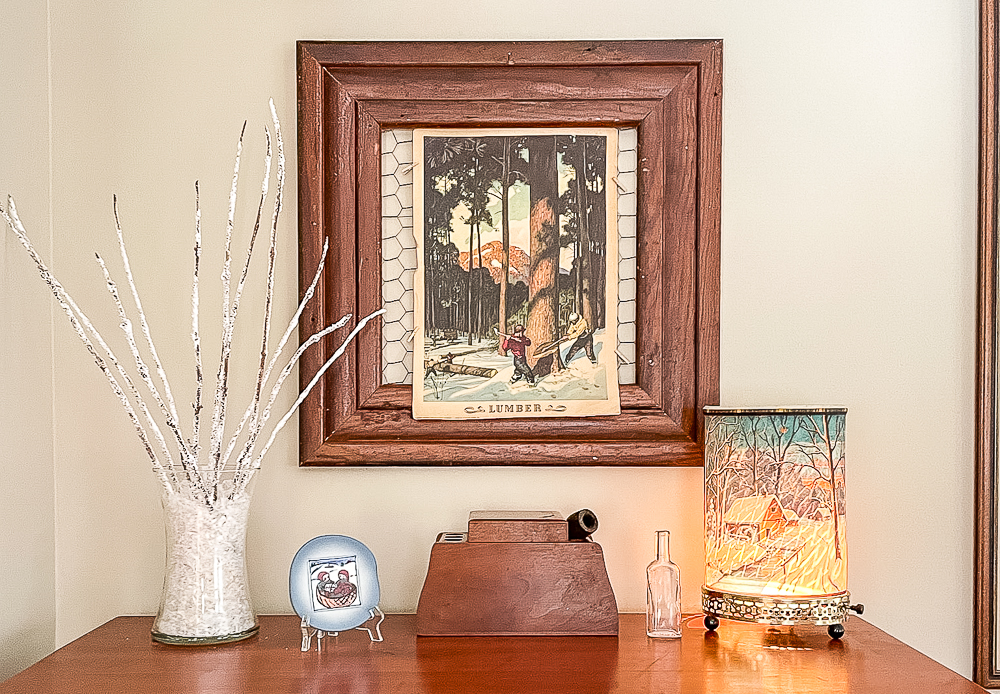 Frosted branches a european plate complete the display.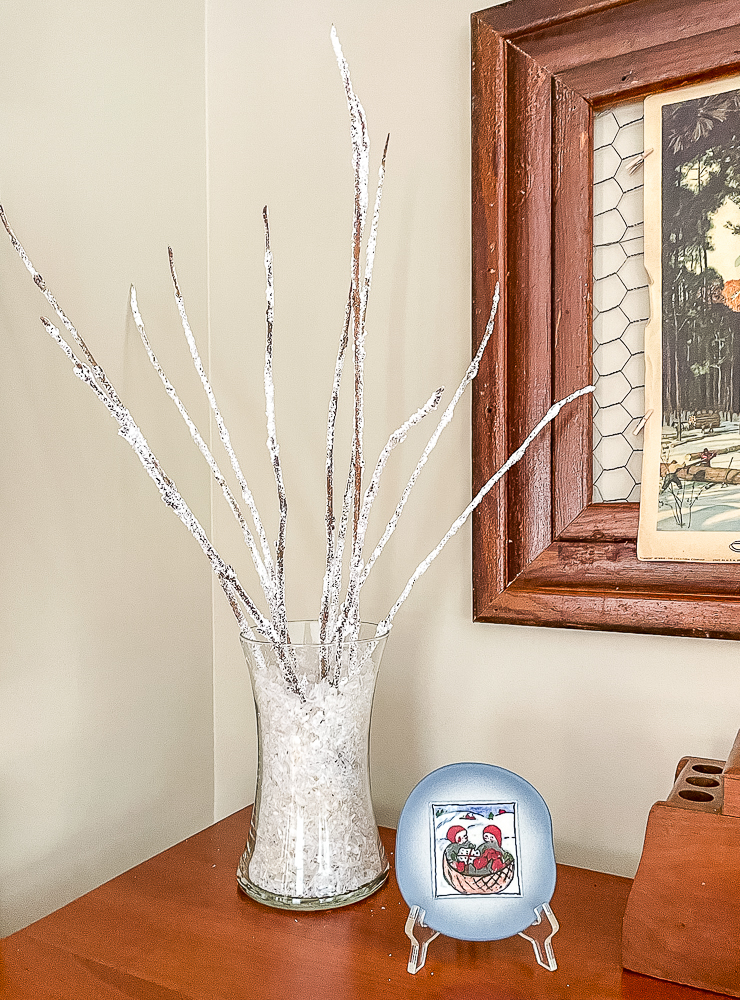 This corner is decorated for winter. Read about the winter art here.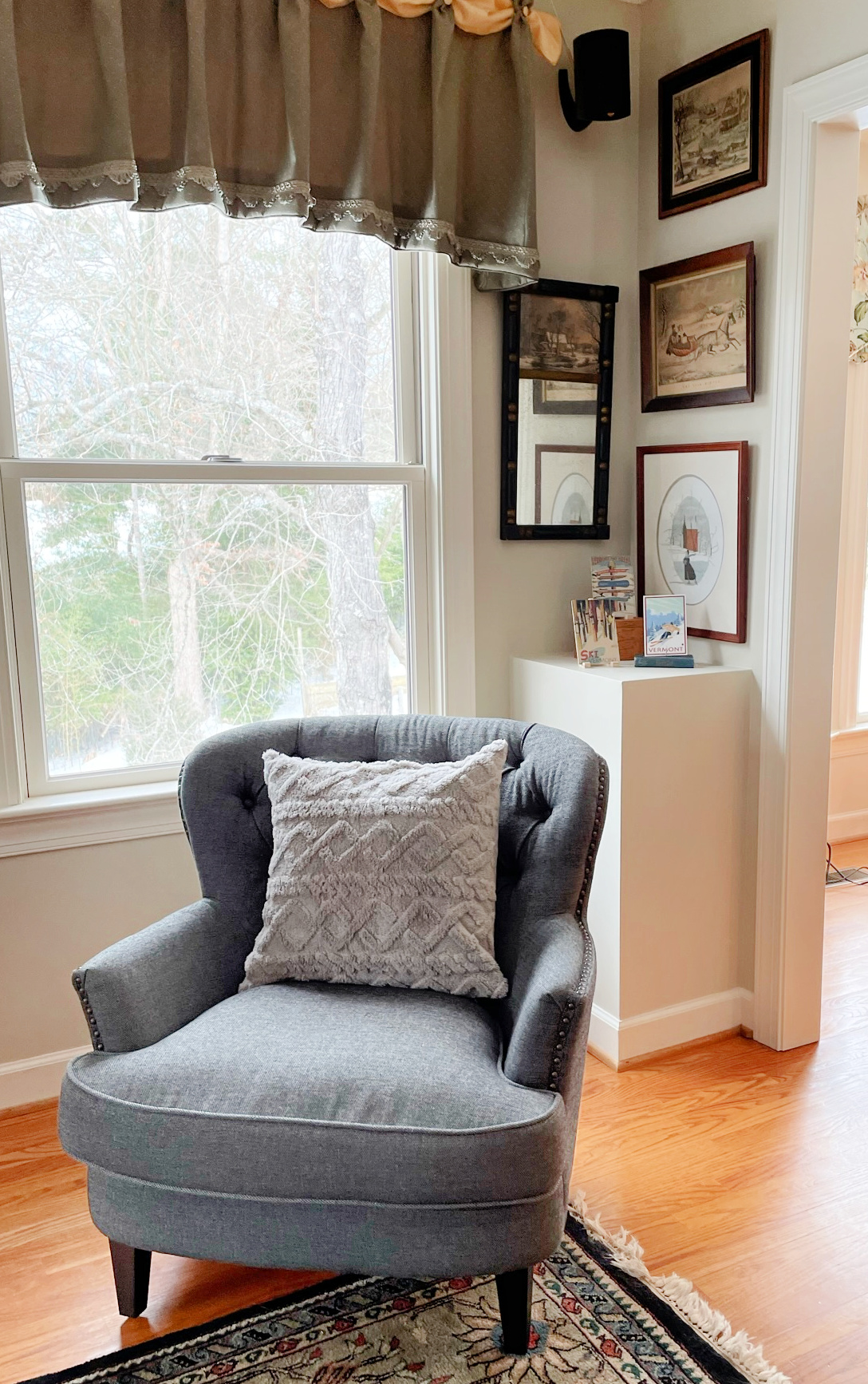 The postcards are from Vermont and the blue bible was given to my grandmother on Christmas Day in 1926.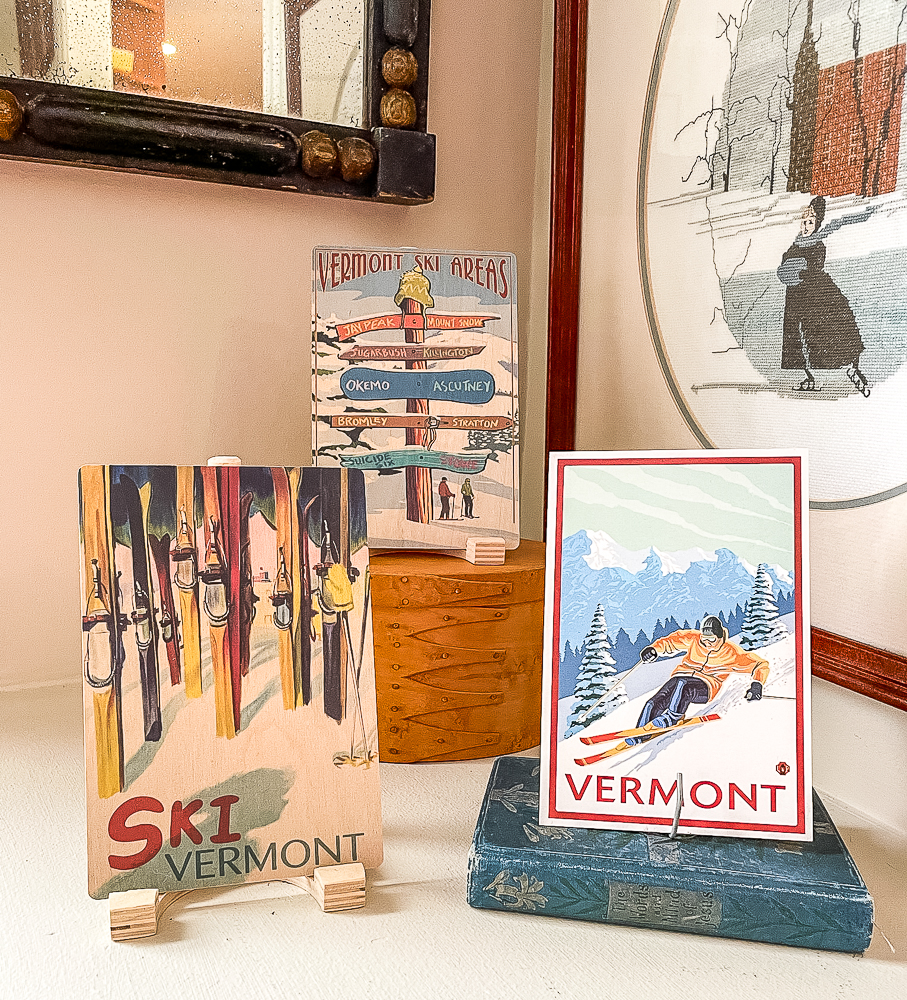 Breakfast Room
Our breakfast room is where Mr. SP works when he works from home. He prefers to go to work but we've had winter weather this month that has forced him to stay home. Sherman thinks he is staying home to pet him, so he is by his side all day long.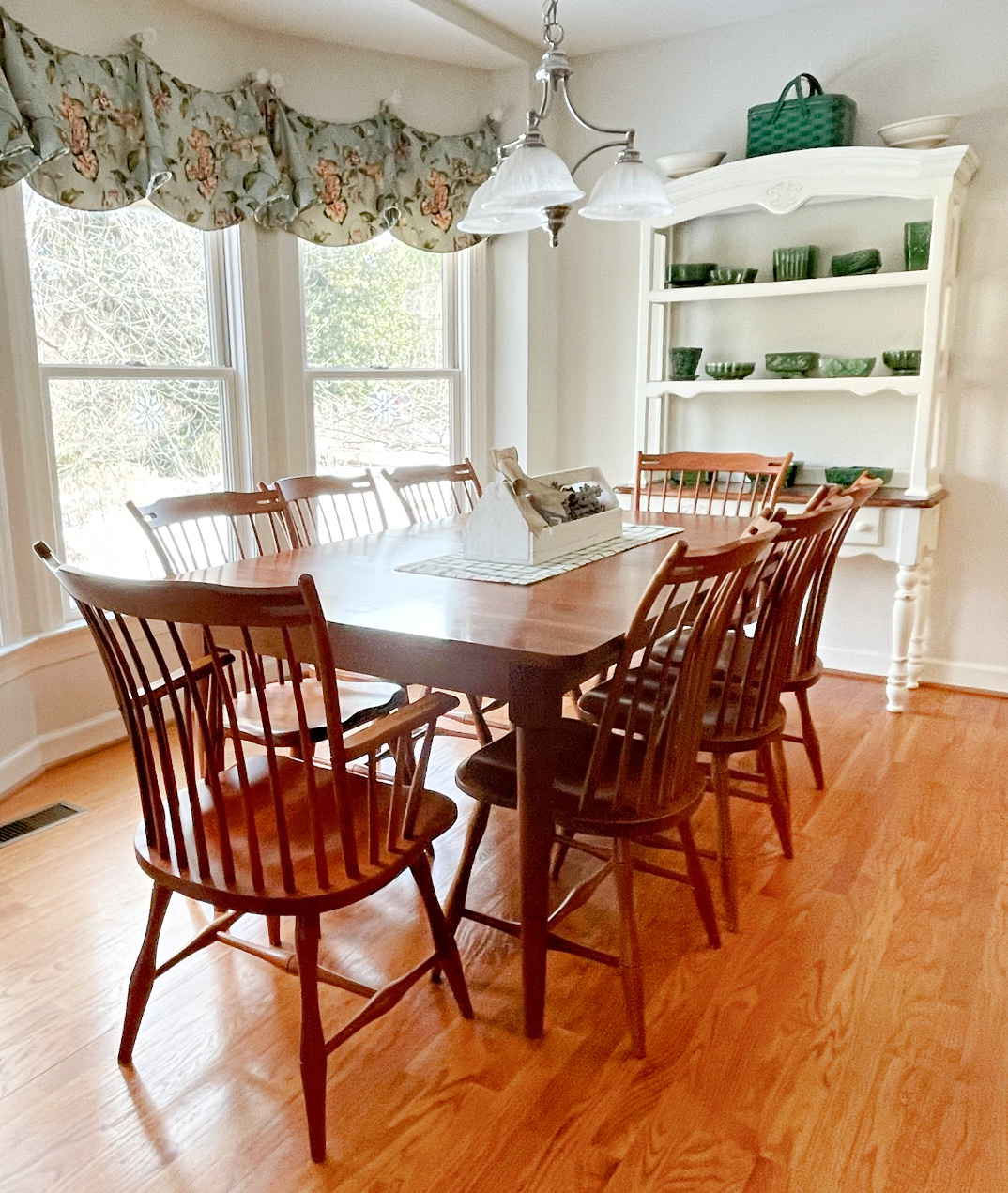 The table centerpiece is a toolbox that my dad made filled with pinecones sprayed with faux snow.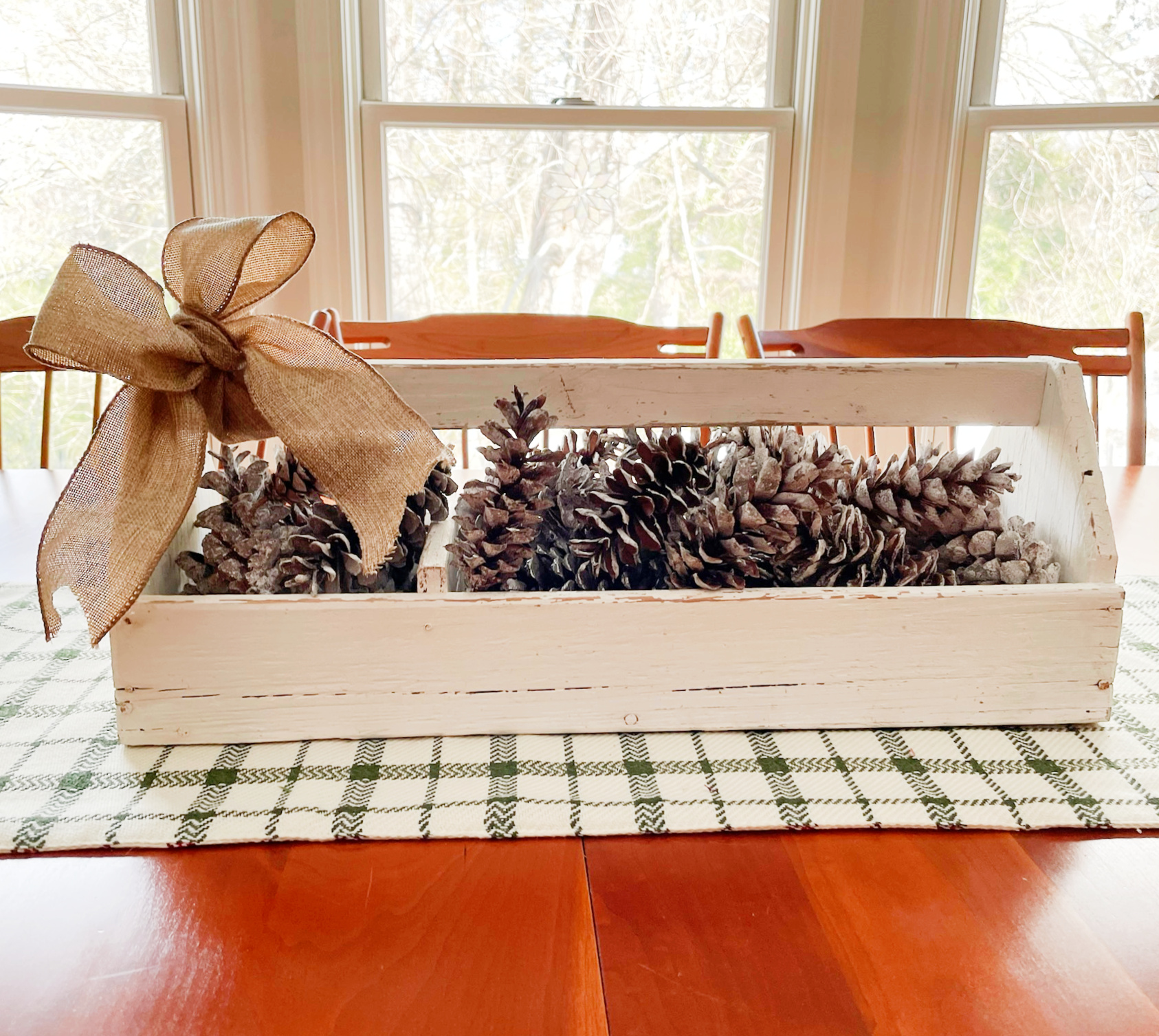 I have a growing collection of suncatchers that I love to display on the breakfast room windows.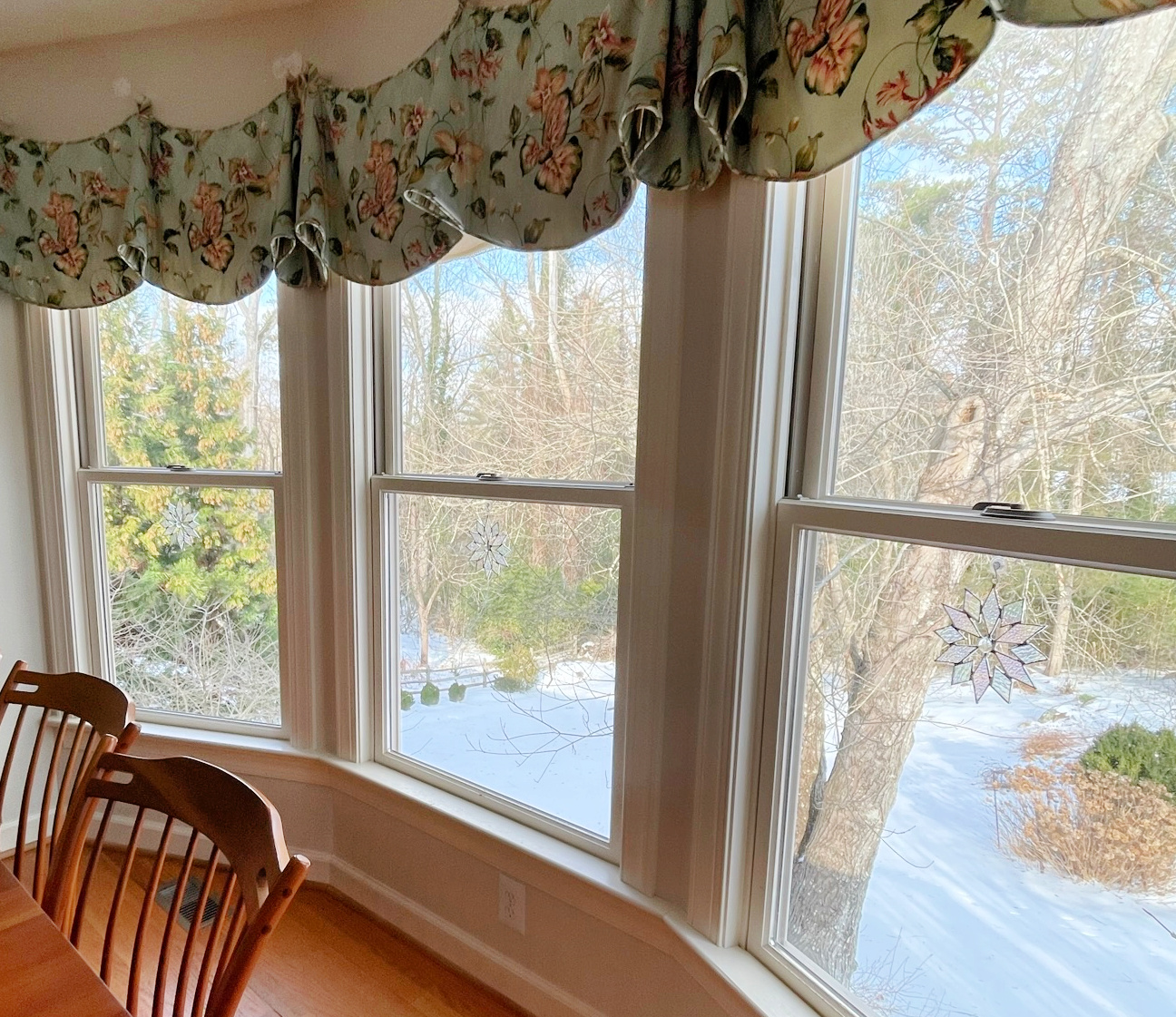 I love the winter snowflake suncatchers that I ordered from Etsy. Get a sneak peek at my Valentine's Day suncatchers here.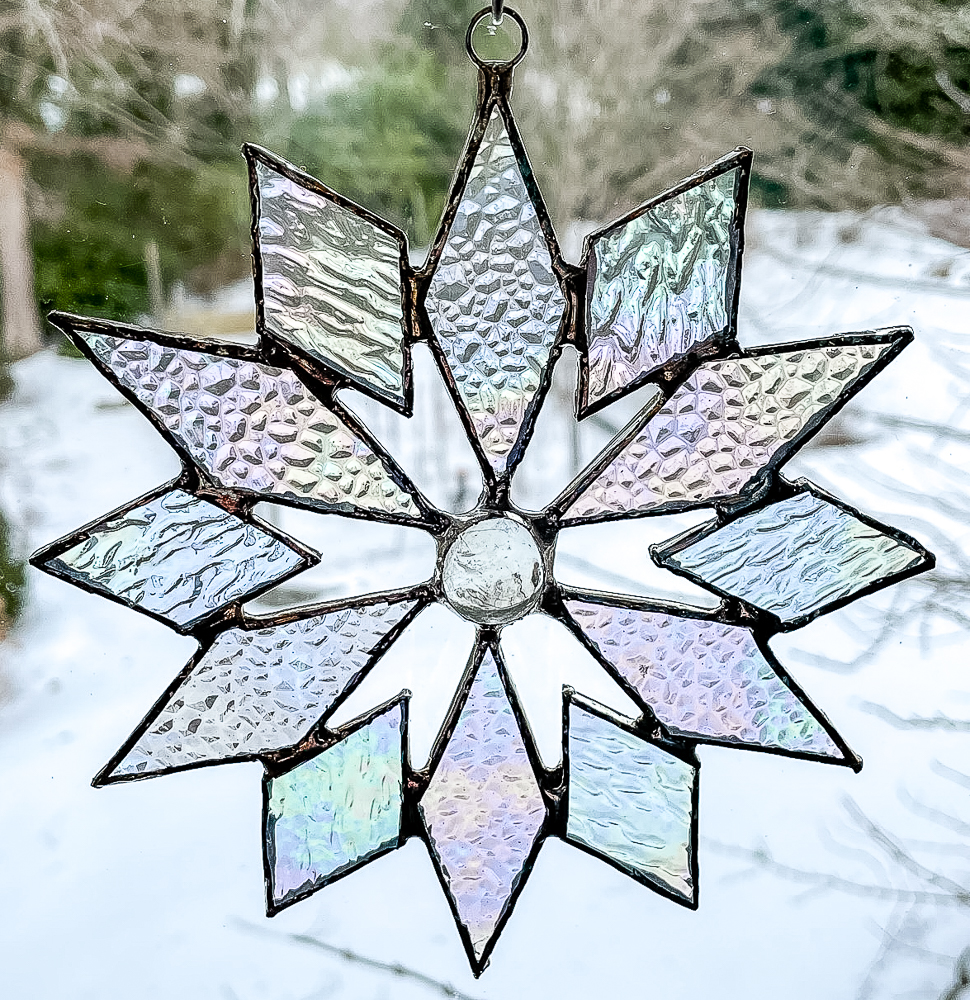 I so much enjoyed sharing my cozy winter home tour with you. I hope you enjoyed it.