DIY Valentine's Day Heart Garland
Valentine's Day is on the way and it's time to think about decorating for the month of love. Today I'm sharing how to make a DIY Valentine's Day Heart Garland to hang in your home.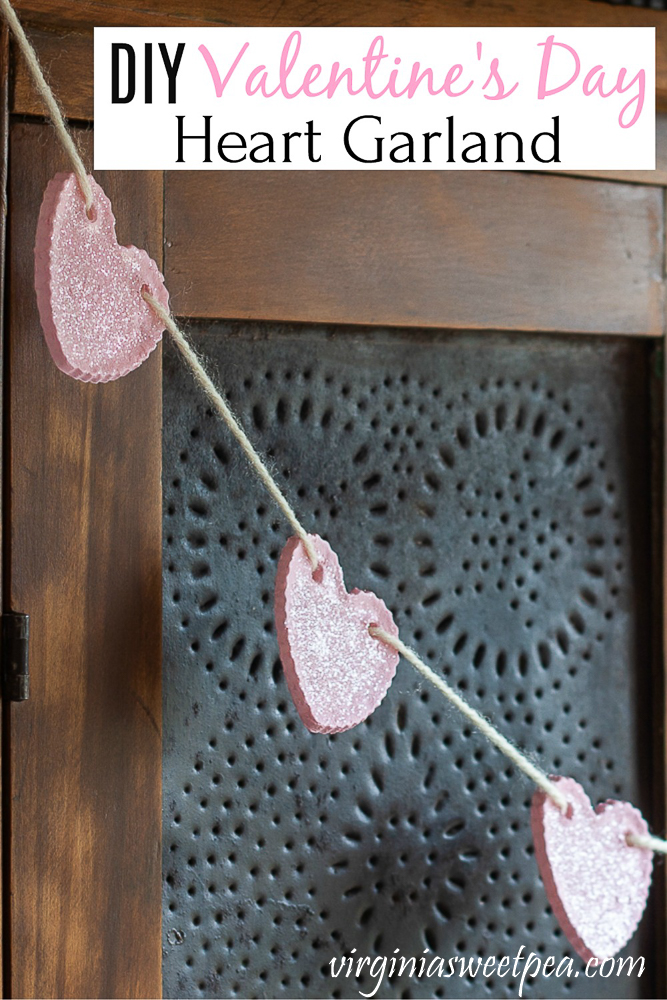 DIY Valentine's Day Heart Garland
Today's DIY Valentine's Day Heart Garland is part of a monthly Pinterest challenge hosted by Cindy from County Road 407. Each month Cindy selects a picture from Pinterest and challenges our group to create our own version of the look.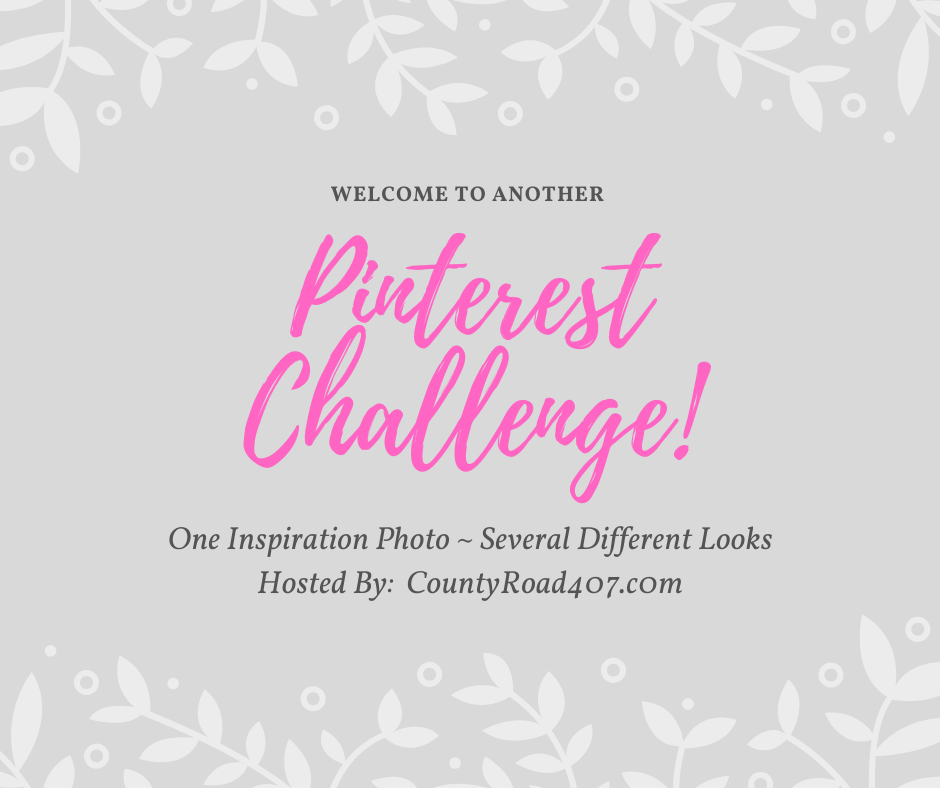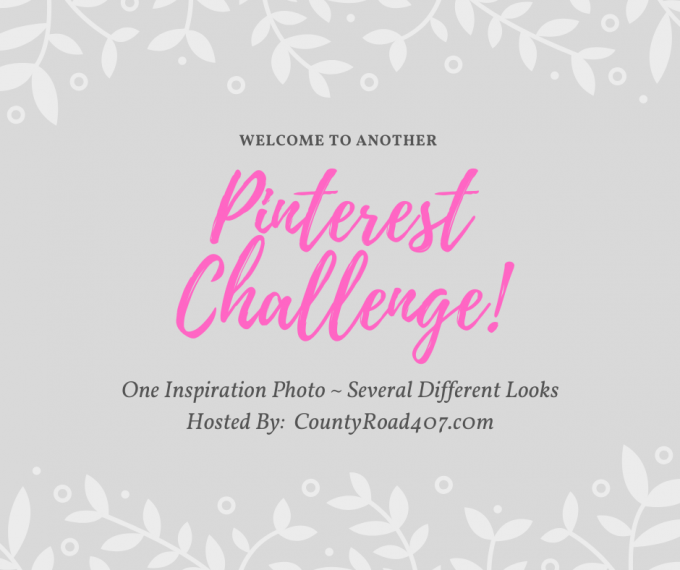 Many thanks to Cindy for hosting this challenge.
If you arrived here from Our Southern Home, welcome! I am sure that you enjoyed seeing Christy's garland and Valentine's Day Beverage Bar. Christy and I are long time blogging friends and I adore her style.
You'll find a list of all of the participating bloggers at the end of this post. I'm looking forward to seeing how everyone created their own version of this look.
Our Inspiration for this Challenge
This month we were challenged to create a garland inspired by this garland made by Jenny of Refreshed Living.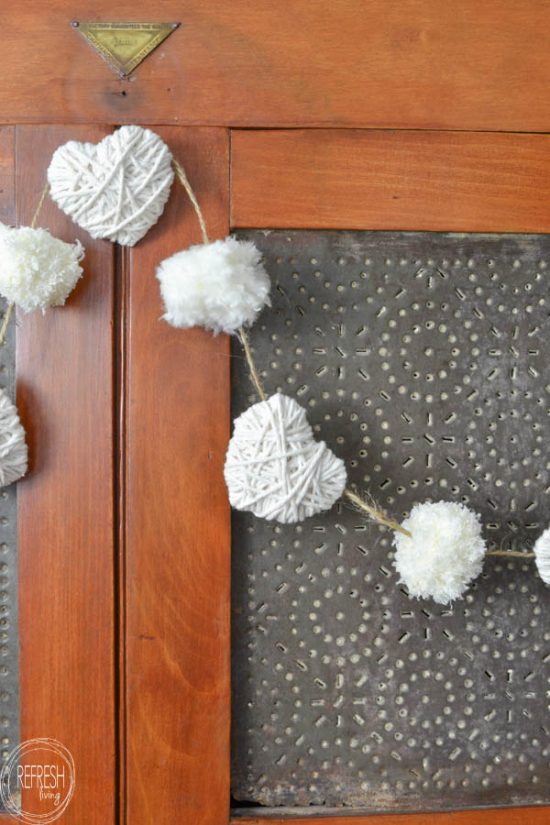 The first thing that caught my eye in Jenny's inspiration photo was her lovely pie safe. I have two pie safes in our family room and I immediately knew that I would make a garland to hang on one of those.
I liked how Jenny's garland would work for decorating for both Valentine's Day and winter with its fluffy white pom-poms and yarn wrapped hearts.
Since Valentine's Day is on the way, I decided to make my garland with only hearts and no pom-poms. I could have easily added pom-poms as I have many leftover from the Easy DIY Pom Pom Wreath that I recently shared.
My Valentine's Day Heart Garland
My first two ideas for making the hearts for my garland were to make the hearts using cinnamon dough or salt dough. I've made Christmas ornaments in the past with both dough types. Instead, I used a mixture of baking soda and cornstarch to make the ornaments.
The hearts were made using one of my grandmother's cookie cutters and the yarn that I used for the garland belonged to my friend Elsie's mom.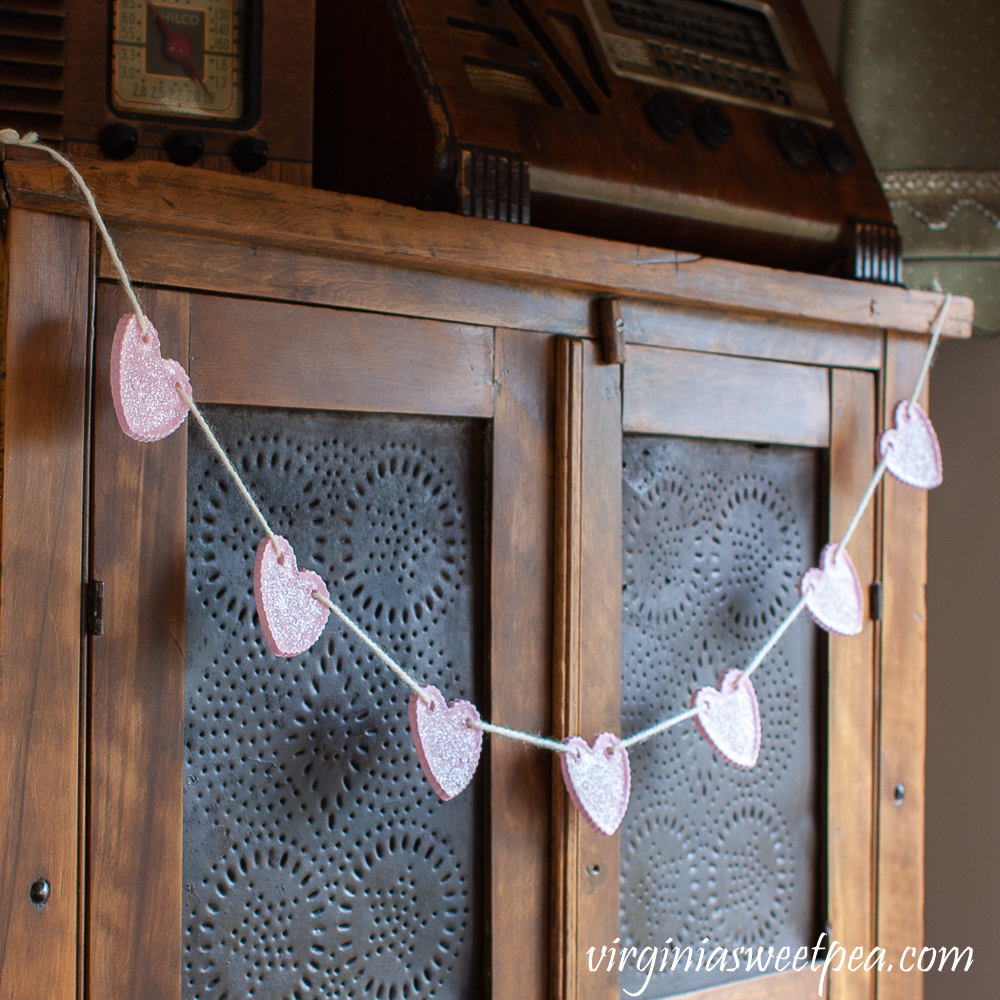 After the hearts were baked and cooled, they were painted with pink craft paint and given a sprinkle of glitter that resembles sugar.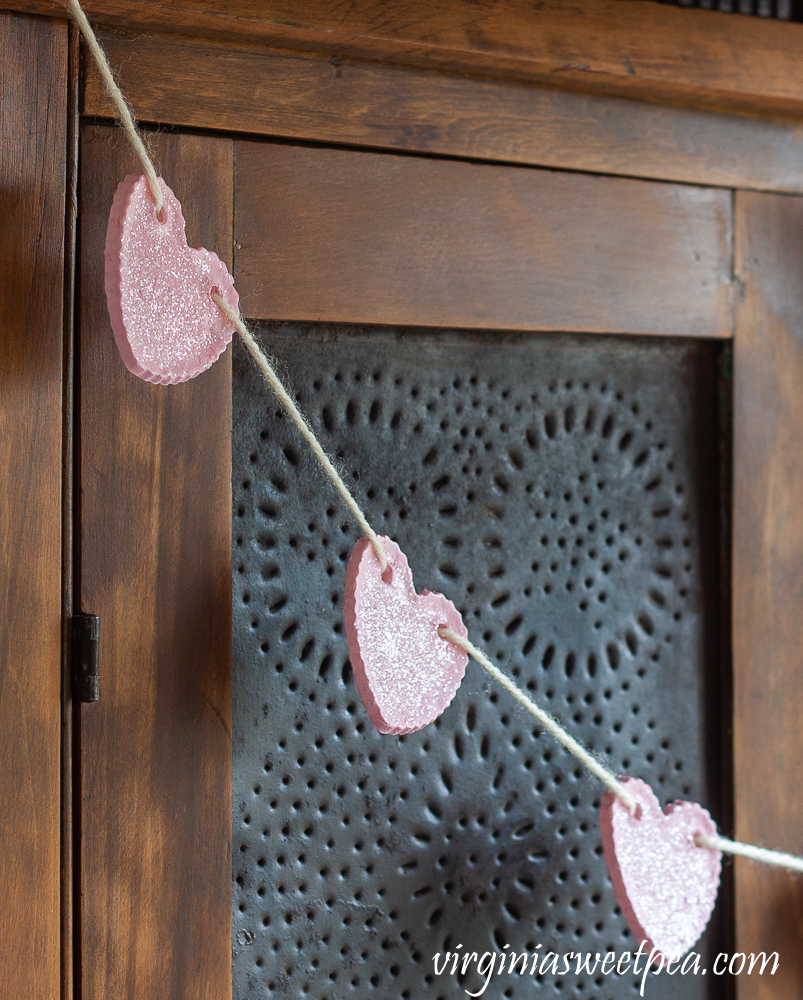 The pie safe was a Christmas gift from my parents in either 1994 or 1995. It was hidden on my parents' screened porch and I believe that my mom had decorated it with pine garland that she made.
The radios still work, the small one on the left belonged to my father-in-law and the one on the right my grandparents. The phone also belonged to my grandparents.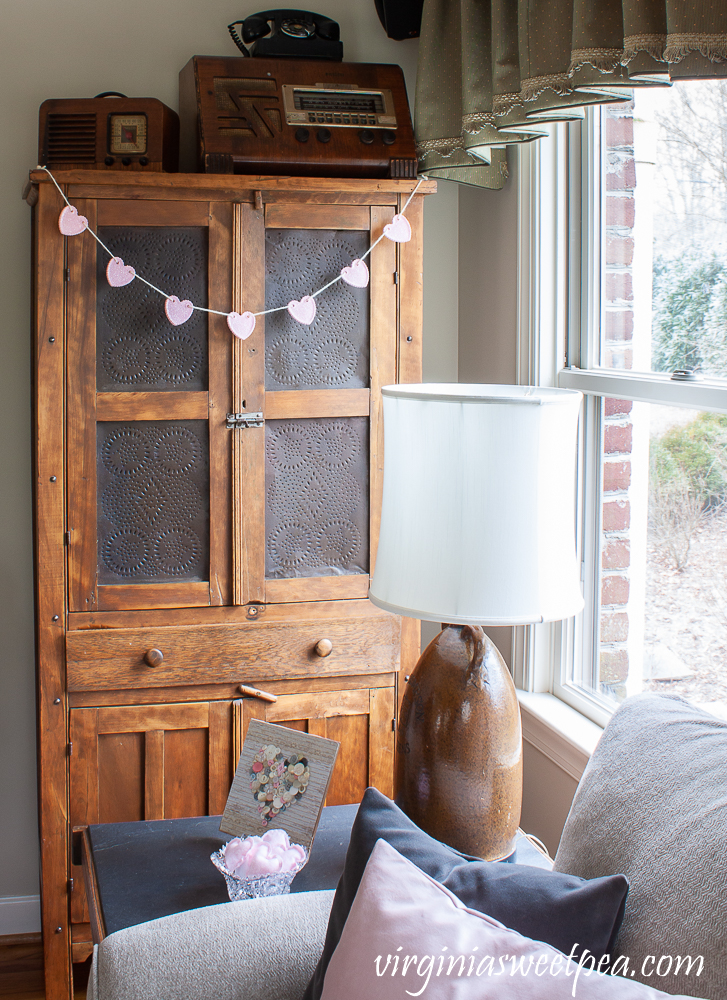 I love how this corner of our family room looks decorated for Valentine's Day. The pink velvet pillow covers are from Amazon ($12.99 for two!) and I made the gray covers. On the end table is a button heart that I made using vintage buttons and a cut glass bowl filled with cloth hearts that I made.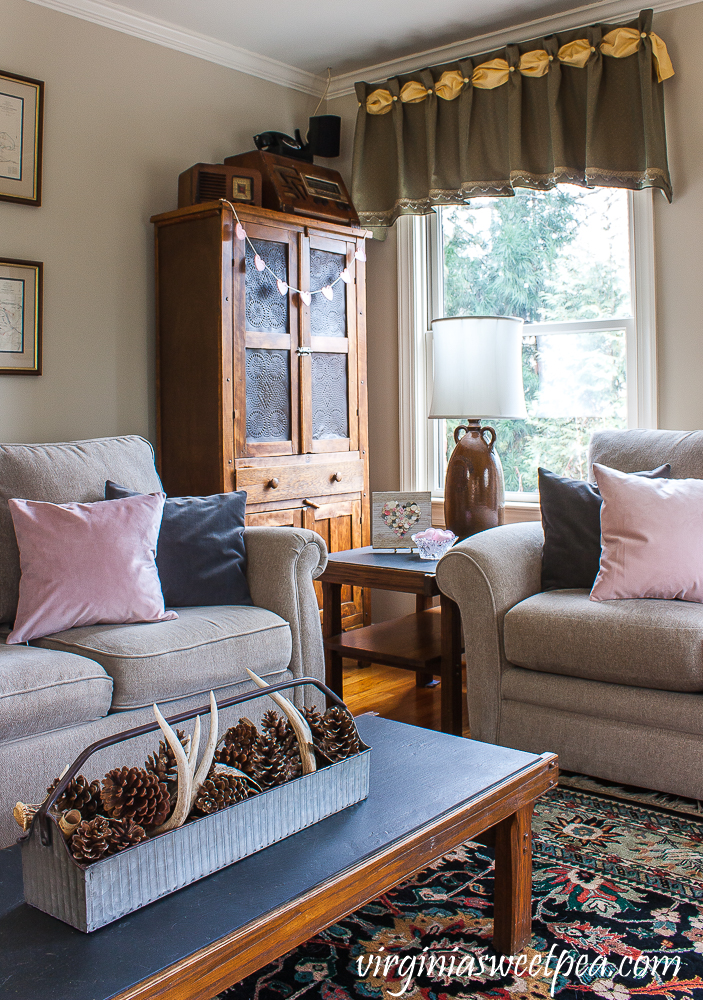 How to Make a Heart Garland
Many thanks to Jenny of Refreshed Living for this month's garland inspiration photo and thanks to Cindy of County Road 407 for organizing this challenge.
I love the heart garland that I made and I'm sure that I will enjoy using it in years to come.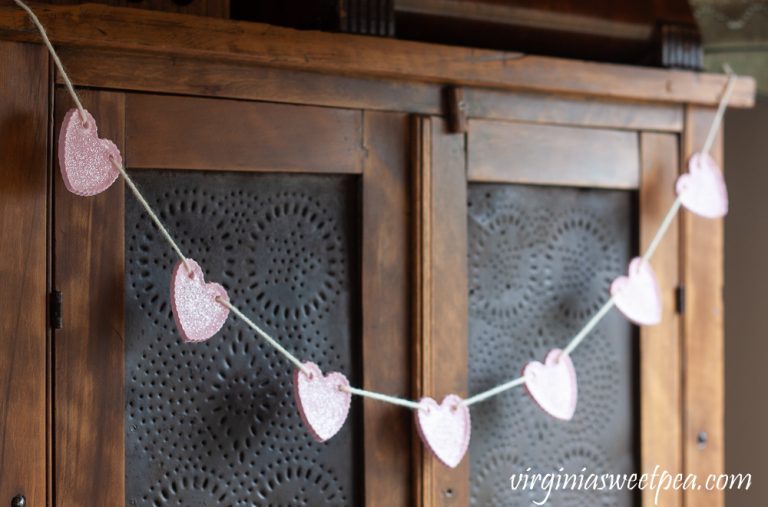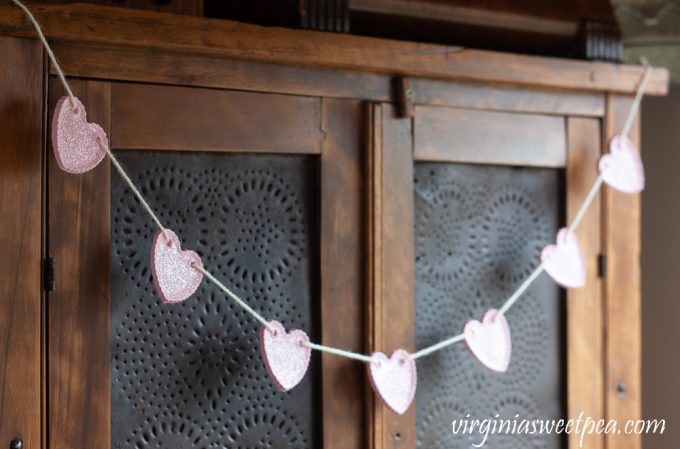 Next up is Julie of My Wee Abode who is sharing a Velvet Covered Valentine's Day garland. Julie is a dear blogging friend who lives in a charming apartment. Her ideas for small home living are amazing!
Here are Some Adorable Heart Garlands Available to Purchase

More Garlands to Enjoy
Click on the links below to visit each blogger who is sharing their version of the inspiration picture. I'm looking forward to seeing them all!